Fujifilm X-A3 Review: When Tradition Meets Technology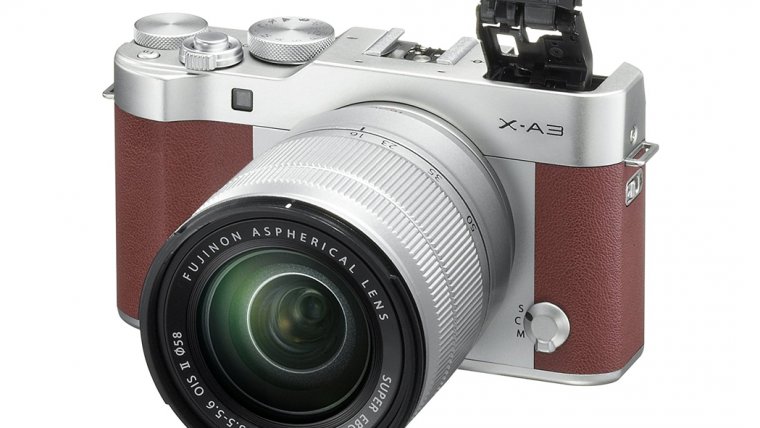 Fujifilm X-A3 Review: When Tradition Meets Technology
www.sleeklens.com
The mirrorless camera market is on the rise, prices are falling down, the devices are getting more capable with each passing year, portability is the name of the game and so on. I'm sure you all know the story by now. We believe that you also know what companies could be considered the big dogs at this moment, meaning that each camera they produce has something compelling to offer, no matter its class or price point.
This time, we have a new offering from Fujifilm to take a look at and its one that fits in their budget range of mirrorless cameras. That camera is the X-A3, a successor to the already popular and well-established X-A2 but 2 years older than Fujifilm's XF10. Its main goal is to bring some of the recognizable characteristics of Fuji's cameras (like their image quality and design language) to a wider range of different users and to compete with the likes of Canon M10, Olympus E-PL8, and Panasonic GX850. It may also convince a lot of users to upgrade their point-and-shoot cameras to a mirrorless one considering its competitive price point.
Now, once again, we aren't talking about a perfect camera that fills appeal to every type of photographer, so the lack of some features like the viewfinder, 4K recording or the microphone and headphone jacks should come as a surprise to anyone as this is device that was created for those users who want a lightweight and well-performing device that will enable them to take good quality photos in all kinds of different conditions and at the same time provide them with enough control over exposure and the choice of lenses that they usually wouldn't get with something like a compact camera. With that said, let's see if it has enough of compelling features for it to be called an interesting camera and a worthy purchase.
The Fujifilm X-A3 may not sport Fuji's trademark X-Trans sensor, but that doesn't necessarily mean that its image quality is subpar when compared to the image quality of the more expensive model.
Pros
Built-in WiFi
Articulating Screen
FullHD Max Video Resolution
Touch Screen
Face Detection Focusing
Light Body
Timelapse Recording
Selfie Friendly LCD Screen
Remote control with a smartphone
Cons
No Image Stabilization
No Built-in Viewfinder
No External Viewfinder Option
Low Battery Life
No Environmental Sealing
Click to read the full Review
The more traditional 24-megapixel APS-C sensor inside of it still has a lot of power to bring you great image quality, even if you're shooting in challenging lighting conditions where it's important to have a decent dynamic range and noise performance. Add to that the fact that Fuji's lenses are known to bring respectable optical quality even if they fall in the line of budget offerings and you really can't go wrong with the X-A3 in terms of stills capabilities. You will also get a decently wide ISO range of 100-25600 and support for shutter speeds as fast as 1/4000 sec using a mechanical shutter and 1/32000 using the electronic one. Now, we don't know if same can be said about the 1080p 60 fps footage that it's able to record, but we believe that they should at least be of decent quality when compared with what the competition has to offer.

The Fujifilm X-A3 also doesn't look like it's underequipped when its focusing system; it's a 77-point contrast detect based solution and it should provide any type of user with fast and accurate focusing in all but the most demanding situations (like for example subject tracking). You will also be able to shoot photos in a rapid succession at a framerate of 6 fps, which is a speed no one should complain about. If you're more inclined on focusing manually then you should be happy that you'll get very useful assist features such as focus peaking and zooming into the part of your frame.

Now, let's say a few words about the X-A3's body and some of the more notable hardware features. The first thing you'll surely notice when looking at this camera is its stylish design. Despite not including any premium materials in its construction, it's certainly heavily inspired by the retro cameras from the days of old, but with a few modern touches as well. The choice of three different colors also gives you the change to pick one that will best suite your personality. It's obvious that the X-A3 doesn't want to take itself too seriously and that it wants to be a capable camera that's also fun to use. Still, it does have a couple of hardware features that will be of equal interest to more casual photographers as well to the more advanced users.

It features a pop-up flash unit with a range of 7 meters at the ISO of 200, a pair of stereo microphones, a pair of control dials (well, that's quite a pleasant surprise) a mini-HDMI port and also Wi-Fi 802.11b/g/n. As we've already mentioned, you won't find things like the electronic viewfinder or the microphone or headphone jacks, but the X-A3 does come with a very capable LCD on its back. It's a 3-inch TFT LCD touchscreen unit with a respectable resolution of 1,040,000 dots that also has the ability to be tilted upwards to a maximum of 180 degrees. A screen like that does bring a lot of benefits most notable ones being the ability to use Touch AF for easier and faster focusing, to shoot at more complicated and awkward angles and to be able to take self-portraits or vlogging videos more easily than with the traditional fixed screen. A screen like this more than makes up for the lack of a proper viewfinder, at least on a type of budget camera like this one. On another positive note, the X-A3 also comes with a big enough battery to keep a screen like that powered on for a decently long period of time and thus is rated at an endurance of 410 shots per charge.

While it may not sound very impressive as it is, it's actually better than average for a mirrorless camera, especially the one that is as small and light as the Fujifilm X-A3. So, now that you've gotten a better feel of what to expect out of this camera, we can finally move on to the proper review and dig a lot deeper into the core of the X-A3. Let's see if it will truly be able to act as your faithful companion on any journey you decide to embark on or is it just another average mirrorless camera disguised in an attractive body. Let's see!
Body and handling
We know that we're repeating ourselves when talking about the X-A3's design, but believe it or not it's imperative to the identity of this particular camera. If a manufacturer can't for one reason or another equip their device with a feature set that would please every type of photographer, then they need to try to differentiate it from the competition with everything the camera has to its side and the Fujifilm X-A3 certainly has its body and design as one of its strongest selling points. Now, we're not talking about a camera that is made to sustain rough working conditions and survive any kind of harsh weather, but one that is built decently well and can be kept in pristine condition with some care from the user. And this is a camera someone could easily fall in love with and use it responsibly enough to keep it looking good as long as possible. Having a choice of three different colors (red, black and brown) should also help with choosing the model that speaks to you. Aside from having an attractive design, the Fujifilm X-A3 is also quite a comfortable camera to use. It's just the right size to be very portable, has a protruding front grip for a more secure hold and is also quite light with a weight of only 301 grams (including the battery). It certainly won't wow anyone with its build quality, but it's certainly a nice portable camera that should never become cumbersome to use, even after long periods of time.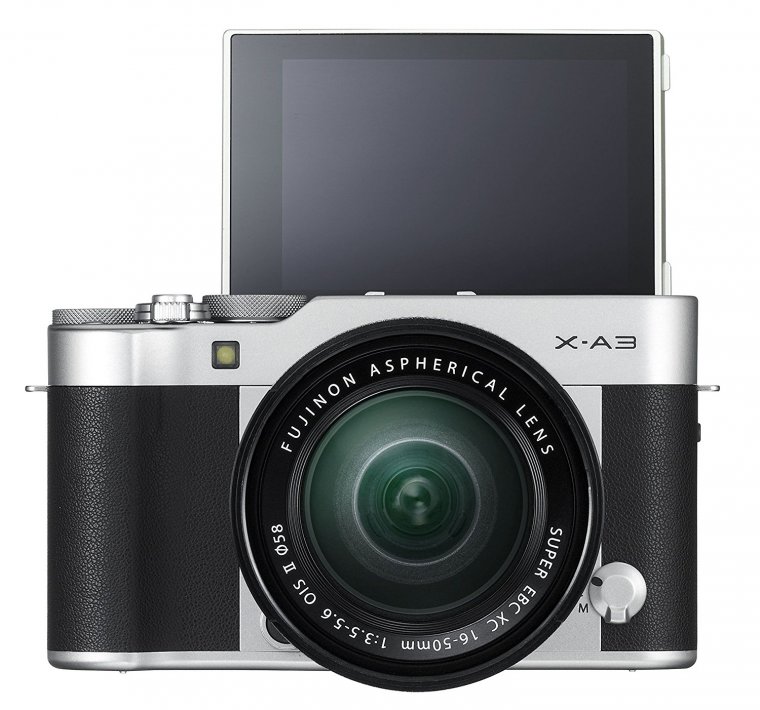 Now, before we dwell into the user experience it aims to offer in more detail, let's take a look around the camera body itself and see what kind of notable hardware features can users expect to get. Right from the front of the camera, the things start to get interesting with the X-A3. Here you'll find the usual things like the focus assist lamp, stereo microphones, and the lens release button, but also a little three-way dial that will let you switch between different focusing modes (Single, Continuous and Manual). On the left side of the camera lies the flash pop-up switch and on the right side lies the connector cover which protects the micro-USB and mini-HDMI ports. The tripod mount and the battery/SD card compartment can be found on the bottom. Looking at the top reveals the pop-up flash unit, a hotshoe, the main mode dial, the shutter button/power switch combo, the main command dial and also the customizable Fn (Function) button. In the end, let's check out the X-A3's rear. It's your usual mirrorless camera affair, aside from one interesting addition: the sub-command dial that's located just above the thumb rest. Other physical controls include the Playback, Movie recording, Q (quick menu) and the DISP/BACK buttons and also the four-way navigation controller with four different shortcuts mapped to each of its sides (Delete/AF, WB, Self-timer and Burst shooting) and a MENU/OK button right in its center.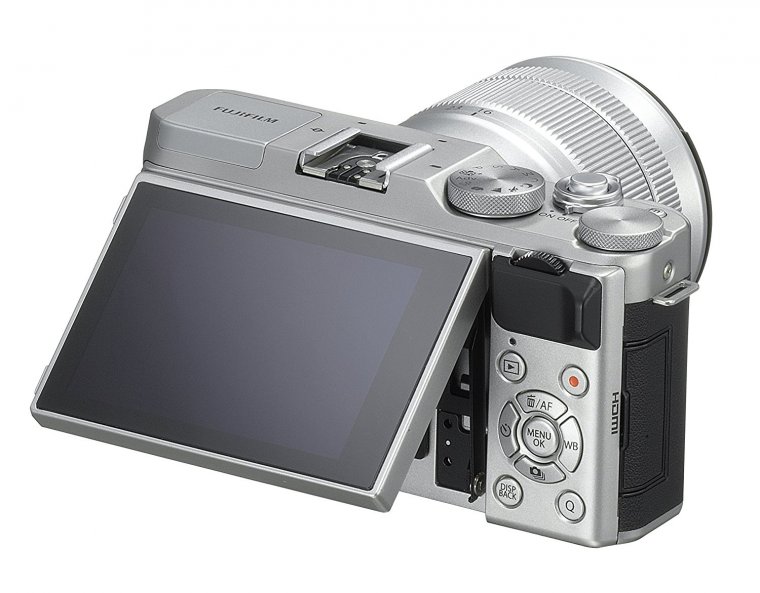 We believe that no one would argue that the Fujifilm X-A3 is one impressive camera when it comes to the sheer number of physical controls it brings to the table, especially when you consider the fact that it's mostly targeted at users that will be spending a lot of time shooting in Auto mode, rather than fiddling around wind manual exposure and advanced shooting modes. Still, it's a great thing to have a camera that will enable you to learn about photography and also apply all the things you've learned after you've decided to switch from Auto to Manual mode. We also like the fact that Fuji has done a pretty good job of creating a user interface that is very simple to navigate and that it enables anyone to easily find even the less important settings and features without too much trouble. It also works very well with touch input, which will be of great help to those users who are coming from only shooting with their smartphones. There's also a decent amount of customization given to the user. You can choose which elements will appear on your main shooting screen, access the always useful Quick Menu (mapped to the Q button) and decide which items will appear inside of it, use the included Fn button to create a quick shortcut to important settings like the ISO, RAW, Focus Area or Shutter type and lastly, there's even a Custom mode available (accessed via the main mode dial) which can store a lot of your settings that you've made while in the P, S, A or M modes.
Now, all that is left to look at before we end this section of our review is the X-A3's wireless capabilities. Well, it certainly provides a full array of different functionalities that should make many users very happy. You can easily connect it to your smart device via the FUJIFILM Camera Remote application and use your smartphone or a tablet as a remote viewfinder, embed your images with the GPS data collected by your smartphone or simply send your photos to it. You can also upload your photos to your computer wirelessly f you install the FUJIFILM PC AutoSave application. If you are one of those people that own an Instax SHARE printer, you can also connect the X-A3 to that same printer and easily transfer your photos into paper form. So, you can practically do everything you want with this camera when it comes to wireless communication. The same trend follows the Fuji X-A3 when it comes to its body, handling, usability and the amount of control over the camera that's given to the user. It may seem like a simple camera on paper (which it is in a way), but we were pleasantly surprised to see how much it actually offers in terms of advanced features and how it can easily be switched from a point-and-shoot mirrorless camera to a fully manual camera that gives you the ability to adjust all of the important parameters that could lead to taking better and more creative photos.
Autofocus and performance
You wouldn't expect for a budget-oriented camera to have very good focusing performance, but the Fujifilm X-A3 surprised us a little in this regard. The 77-point contrast detects AF system that's built inside of it worked like a charm during our testing. It was always very accurate, plenty fast in daylight conditions and just a little slower in low light and even capable of some subject tracking (if the movement of your subjects isn't too fast or too unpredictable). This means that the said AF system is perfectly optimized to give the users of the X-A3 a fun and hassle-free time when they're out and about using their camera and trying to worry about composition and exposure rather than if they'll be able to acquire focus quick enough.
The X-A3 has three main focusing modes to its side: Single AF, Continuous AF, and Manual). The Single AF is your traditional focusing mode which is best to be used when shooting still subjects and in which the camera will lock the focus right after you press the shutter button halfway. Continuous AF mode is the one you want to be in if you're shooting in those conditions where there's a lot of different movement in your frame and thus the camera will need to adjust focus accordingly. It's also very simple to use and requires you to only press the shutter button halfway to let the camera to start focus continuously. Focusing manually on the X-A3 is also a pretty nice affair since you do get focus peaking which will be of big to any type of photographer.
The camera will also show the focus distance in meter or feet. Other notable features include the Pre-AF mode (in which the camera will focus continuously without the need of keeping the shutter button pressed halfway) and Instant AF which lets you use the Fn button to quickly acquire focus on a subject within the focus frame while you're in manual focus mode. As with most cameras that come with focusing systems that are at least somewhat advanced the X-A3 also gives you the ability to choose your focus point areas. Three od does modes are available: Single point, Zone, and Wide/Tracking. The Single point mode lets you use one of the 77 available focus points, the Zone AF lets you switch between three predefined arrays of focus points (5×3, 5×5 or 3×3) and lastly, the Wide/Tracking mode works in two ways; while you're in Continuous Mode the camera will track focus and try to keep the necessary focus points on that subjects and in the Single AF the camera will automatically focus on high-contrast subjects.
Now, let's move on to the other performance aspects of the Fujifilm X-A3. Well, it certainly isn't the fastest camera around and we consider it to be average when compared to other cameras in its class. In general, it performs quite good and navigating through its interface or adjusting any of the settings shows no problems at all. Where you'll have to wait for a little is for it to power on as it will usually take around 2 seconds before its ready for work and before it will allow you to take the first photo. Otherwise, shot to shot times were pretty good with only around one second of pause between each shot. When we reach the burst shooting speed, it becomes noticeable that speed (with the exception being focusing performance) wasn't a priority for Fuji when they were designing the X-A3. While it does come with the ability to shoot at a respectably high speed of 6 fps, it doesn't come with the buffer depth to back up such a burst rate. If you're using a decently fast SD card you'll only be able to take around 9 JPEG or 6 RAW files before your shooting speed drops to only around 1.5 fps. One the more positive note, the camera will be able to shoot at that lower speed for as long as there's enough memory on your SD card, but it's still not an overly inspiring performance at all. Luckily, things are noticeably better when it comes to battery life. The X-A3 comes with a battery pack rated at 410 shots per charge, which is an above average endurance for a mirrorless APS-C camera in a budget class. You will still need to carry an extra battery with you if you're a heavy user, but more casual photographers should have no problems completing a couple of trips without the X-A3 dying on them. So, to sum it all up, the Fujifilm X-A3 is a decently good performer on most of the fronts and especially good when it comes to its focusing system. It could certainly have a better burst rate performance and shorter power at times, but it somehow makes up for that with its respectable battery life. In this case, the price certainly dictates the kind of performance you can expect to get out of the camera.
Video quality and features
As is the case with many of Fuji's cameras the X-A3 isn't a device you'd be buying because of its video recording capabilities. It's not that it isn't able to record good quality footage, but you won't get a lot of advanced features found on some more video oriented cameras. You do get manual control of exposure (shutter speed, ISO, aperture), but you can't use exposure compensation like you can for stills. There's no hardware stabilization built in, but the included digital solution does a decent job of smoothing the recorded footage. Continuous AF does work in video, but its performance is average at best and you'll be better off with using manual focusing if you're doing any serious work. You also can't make use of Touch AF, which very strange to see since such functionality is already available on a lot of other cameras and even smartphones.
Luckily, focus peaking does work in video, but unfortunately not during recording, so the X-A3's focusing capabilities aren't represented as well for video as they are for stills photography. On the more positive note, the videos recorded with this camera do look pretty decent, despite it only being able to record them in 1080p resolution. You'll see plenty of details, nice colors, good dynamic range and low noise and unless you're a professional videographer you shouldn't be very dissatisfied with their quality. The same can be said for the sound recorded with the included microphones; it's all right, but nothing groundbreaking. The inclusion of a microphone jack will surely be great to say, but since we're talking about an entry-level mirrorless camera its omission certainly doesn't come as a big surprise. So, to put everything into the right perspective; if you're serious about video recording, then the X-A3 won't be an ideal choice for you, but if you are more focused on taking stills than keep on reading as we're about to cover the photo image quality in the very next section.
Image quality
Now, if there's one area in which the Fujifilm X-A3 excels the most it has to be the image quality it's able to produce through its stills. It may not be the best video recording tool around, but it does provide the best-looking photos in its class. This camera proves that Fuji doesn't need to implement an X-Trans sensor in each of their mirrorless cameras to make it perform well.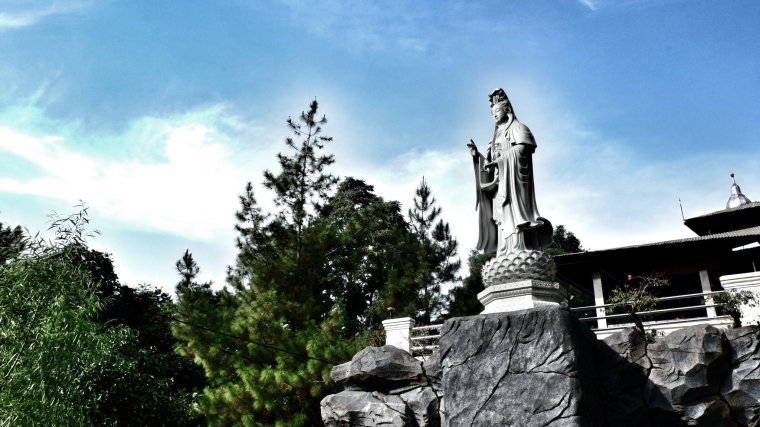 Photo courtesy of Randy Kurniawan
The 24-megapixel APS-C sensor inside of the X-A3 produces sharp and detailed images with great colors, respectable dynamic range and most importantly, very little noise even at higher ISO values. No matter if you're shooting JPEG or RAW files you should have no problems getting very usable images up to an ISO of 6400. Now, if you're mostly a kind of guy that likes to take photos in JPEG format and just apply filters on them to give them more distinctive look than you should be pleased with the selection of Film Simulation effects that you can use. For example, the Velvia simulation mode will give you more contrast in your photos, Classic Chrome will enhance shadows and soften details for a more relaxing look and Astia will give you better skin tones when shooting portraiture.
You can also adjust specific image parameters that will also dictate the look of your photos like the contrast, color density, sharpness, highlight tone, shadow tone and the amount of noise reduction applied to them. All in all, we believe that no user should be dissatisfied with the type of images the X-A3 is able to provide, even if you are a more demanding one and we are quite happy to see this type of image quality move in to the lower ranked cameras as well and not only being reserved for those that a lot fewer people can afford.
Conclusion
So, it's time, to sum up, all of our findings and form a final opinion of the Fujifilm X-A3. Even if ended up being a camera that does bring a few compromises with it we are still pleased with the overall amount of functionality it brings to the table at its very competitive price point. One thing is certain, if you care a great deal about video recording, then the X-A3 won't be a camera you will be very pleased with because of its limitations in terms of resolution, focusing and audio capabilities and will be far better suited to those that take a more casual approach when it comes to making videos. It would be a bit unrealistic to expect great subject tracking performance and very fast burst rate form a budget camera, so we really can't blame it for not performing as good as some of the more advanced cameras do, but on the positive side, it does bring very respectable focusing performance in all other conditions.
Besides all of these things we've just mentioned, the Fujifilm X-A3 does have three great aspects to its side; it has a very stylish and useful camera body, great battery life for a small mirrorless camera and lastly, it's able to provide the best image quality in its entire class. If you just want a simple to use a camera that will allow you to take great photos without having to invest too much money than the Fujifilm X-A3 will surely satisfy your needs. It will also appeal to those users who want a very good camera to hone their photographic skills on and to learn more about photography in general. Advanced users will probably stay away from this one (unless they want cheap but capable backup body), but any other types of users should have no reason to not seriously consider it as their next purchase.
SaveSave
The following two tabs change content below.
An amateur photographer, songwriter, musician, computer and technology geek and an occasional comedian, I'm a little bit of everything. I always aim to pursue things I'm passonate about and try to look on the positive side of things whenever I can. My mission is to wrap my articles in that aura of positive energy and keep a healthy balance between being serious about my work and spicing things up with a little fun now and than. After all, life's a game and there's always a different way to play it.