AKASO Brave 6 Plus Review: Taking the Action Photography Game a Step Further!
AKASO Brave 6 Plus Review: Taking the Action Photography Game a Step Further!
www.sleeklens.com
Welcome again to a new action camera review! As we mentioned before, there are many quality competitors for the action camera niche these days, and some of them not only take the quality as a key element to the equation but also consider expenses, given the fact many beginners wish to venture into this exciting hobby but cannot afford the usual $300+ price tag for one unit. AKASO is one brand that has mastered such feat, and today we introduce their brand new AKASO Brave 6 Plus to our audience.
What's on it? How does it compete with other models as the AKASO V50 Pro SE? We'll cover those details in this article.
Features and Specifications
As we've seen before with AKASO, you just don't get a camera but a full bundle meant for action. And when we say "action" we cover it to its full extent: underwater sports, cycling, skating, rollers, running, ball-games… you get the point.
How that can be possible? AKASO made sure to include a broad range of accessories to meet the demands of any kind of action situation, therefore, not only you're getting a camera for a considerably better deal – in comparison with other brands – but also you don't need to sum $100+ to its price tag in accessories, which we feel so blessed about such fact.
As you can see, there are a LOT of mounts (and we're not shooting the straps here) to adapt the camera to be used with any action situation. It also does include two batteries with its charger, so no need to worry about running out of batteries during your sessions.
The packaging was also another improvement to be noted in comparison to previous models. It's easy to open and store the accessories if needed. You don't need to tear down uncomfortable plasticky seals, you just slide up the paper cover with the Brave 6 advertisement and then pop open the case to see the camera first, then on the lower part of the package the accessories are neatly stored.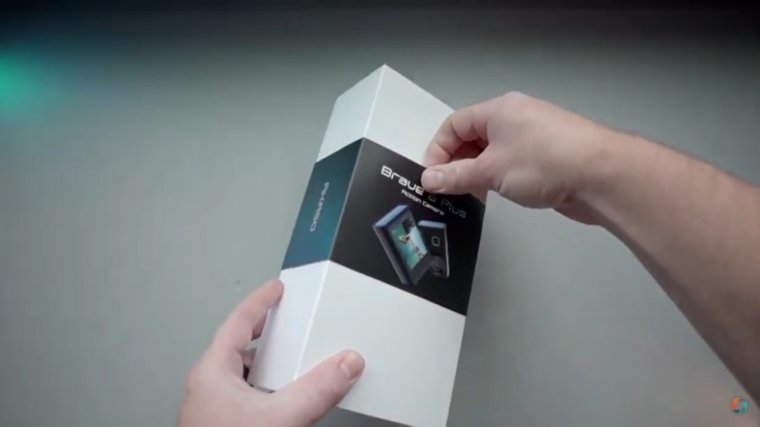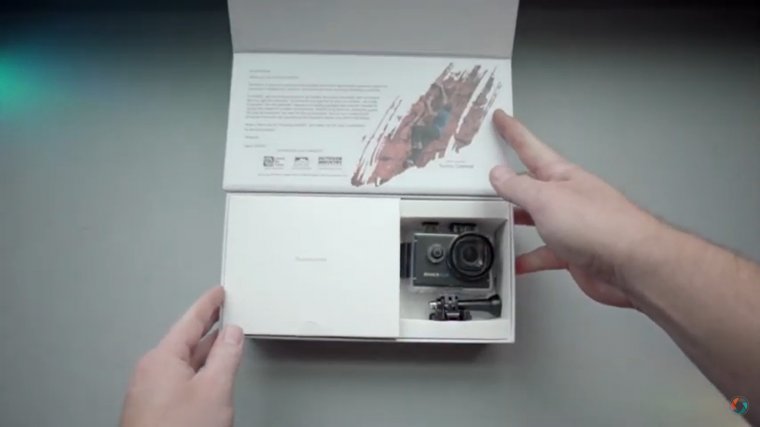 The camera itself looks sturdy. With well-rounded edges for easy grip, you can easily carry it on your pocket or backpack given its compact size, but the rounded edges can certainly make you feel secure about grabbing the camera to operate it, even when your hands are wet or dirty – something you surely expect out of a premium action camera these days.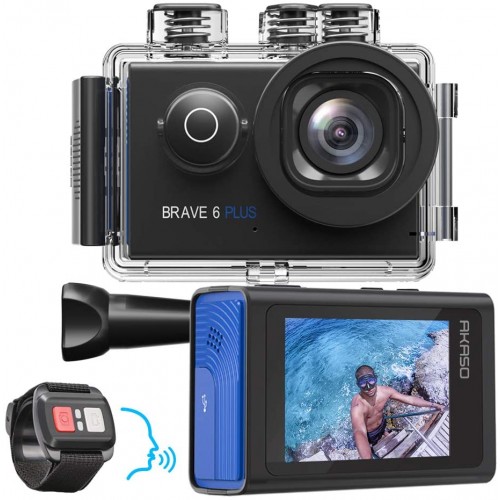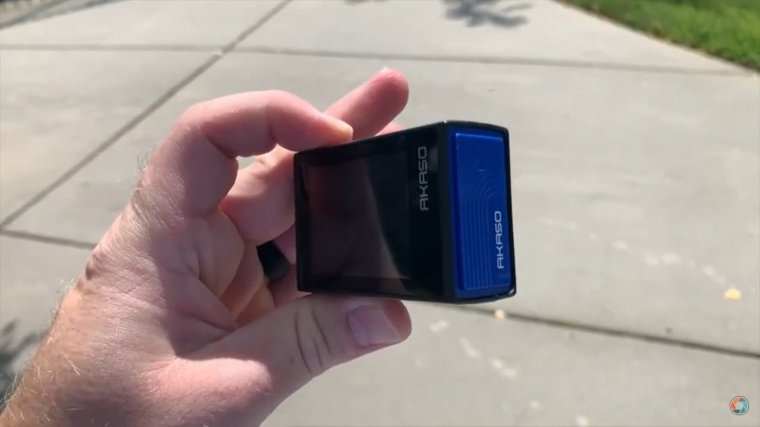 The left side of this camera boosts the in-cam mic and the USB connection. As usual with action cameras, you cannot expect quality audio footage if the climate conditions are harsh, but the advantage is that you can pair an external USB microphone to work with it – just bear in mind that this option is only available when the camera is not wearing its waterproof casing.
Speaking of such, the casing is gorgeous. Absolutely sealed from all sides, with a handgrip on the right side for easier control – it allows you to operate the camera up to 40m depth. AKASO also acknowledge how not-responsive can touchscreen displays are when paired with waterproof cases, hence they compensated for this with the introduction of three buttons on top of the case to manually operate it if needed, and the buttons stand out with stainless steel springs for easier comfort when pushing those buttons for camera functioning.
It still retains its 2-inch IPS touch-responsive screen from previous versions, being capable of reacting to hand gestures to zoom in and out, select focus, and other required operations by the user. Even when the sunlight is harsh you can take a look at what's going on at the screen without the need for any film protection to enhance visibility. The colors get rendered in high quality, ensuring that the footage you are recording will look exactly as tinted when editing it on your pc.
This action camera also comes with a wrist remote control, dressed in a fashion similar to a smartwatch. You get four buttons with it, but the most prominent feature is the voice enabling button to operate your camera entirely hands-free. This can certainly give us room for creativity not only in videomaking but also for photography as you can take still shots as simple as saying "AKASO Photograph" to your camera. Ideal for a cool-looking photo for your Instagram profile while waiting for the next wave to surf.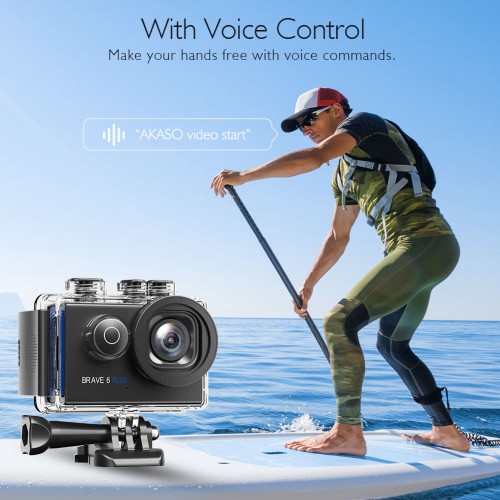 Image Quality
As expected from this camera, you get a 6-axis Electronic Image Stabilization 2.0 system, which was improved from previous models to ensure the maximum image quality out of demanding action as professional cycling, motorsports, and snow sports. We noticed that in comparison with the AKASO V50 Pro SE, the EIS did not end up in washed-up footage but it retained the original saturation of the recordings (for the other model you had to color correct the footage via software to compensate for this feature).
The image recording is made in either 4K 30fps or 1080p 60fps. You can complain about not being able to capture video in 60fps while using 4K resolution, but the camera manages to create beautiful footage in 30fps without any noticeable motion blur – something not many cameras out there can perform without the usage of a high-end gimbal. For your video recording purposes, you can pair the camera with the bicycle or helmet mount included, the gimbal mount for your preferred gimbal, or get the benefits of its new driving mode by using the car mount for inside-car video sessions while on the route (my preferred approach, to be honest, it's mindblowing the accuracy in which sunset colors are rendered even though the car's windshield).
For still photos, you can capture images in 20mpx resolution, with an improved performance in white balance and exposure handling. It's no longer needed to do complex image retouching to get the best out of the camera, so you can easily share some sneak-peeks of your recording sessions to social media without much editing than the usual filters applied on Instagram.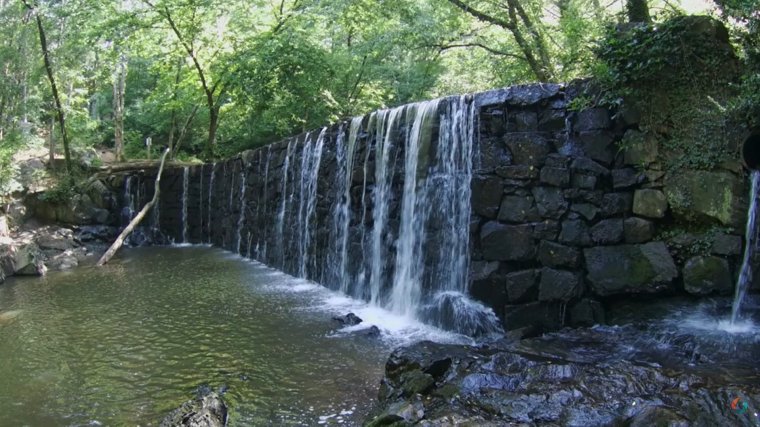 (example of how the AKASO Brave 6 Plus action camera takes still shots)
Another aspect we loved is the wide FOV this action camera has – 178 degrees – with some distortions to be appreciated as below on wide-angle intended shots.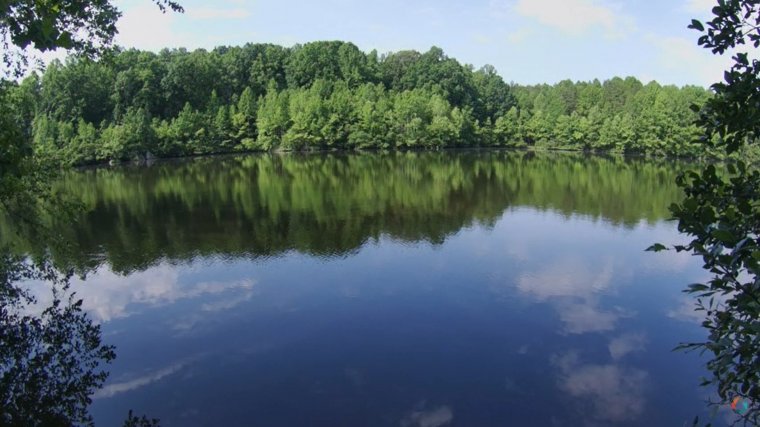 As you can appreciate on this image below, the waterproof casing does not interfere with the image quality of the footage taken – please refer to the video review for more details on this behalf – and it quickly adapts the exposure values from underwater to outdoor situations for smooth transitions when required.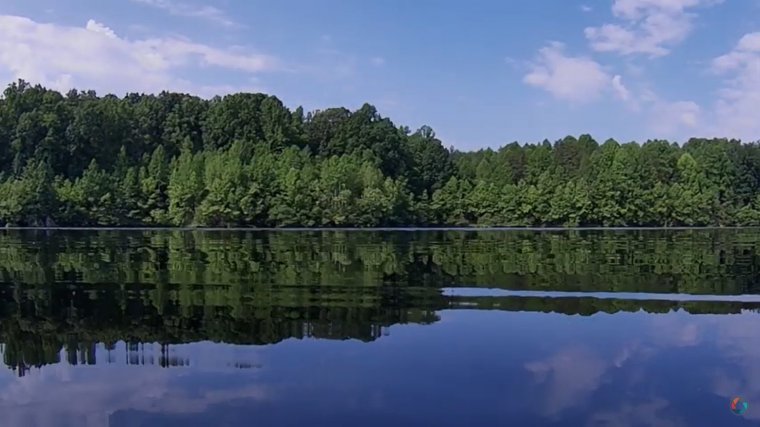 Extra Features
We also need to mention that this is not only an action camera but also offers many other recording options. You can take time-lapse photos recordings for unique effects. There's a burst photography mode that exploits the EIS to its full extent, creating jaw-dropping bursts of action photos at 20mpx resolution – yes, photos that you can directly post on social media if needed.
Slow-motion video is supported at 720p 120fps, and there's another option for Loop Recording worth to be explored.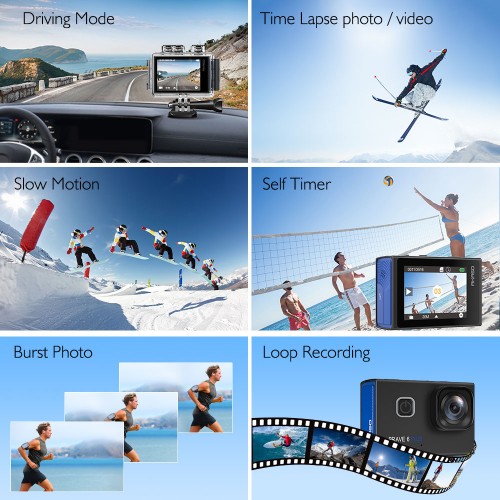 Keep in mind this camera also boasts WiFi support, making it easy to upload our recordings and photos to the cloud instead of messing up with cables. The ideal combo for outdoor live recordings. The AKASO Brave 6 Plus is compatible with the app AKASO DV, allowing you to see the recording from your smartphone or tablet in real-time as well as operating some manual controls.
Conclusion
If you are looking for an action camera and you don't wish to spend hundreds (or even thousands of dollars if you add the accessories), then the AKASO Brave 6 Plus is the camera for you. Quality and price are extremely well-balanced, not to mention that it's amazingly easy to operate.
There are obviously some cons when it comes to this product such as the requirement of a case to operate underwater. You rely entirely on AKASO in case the camera casing gets damaged, as no other brand will fit your camera. Regarding the external mic support, you can acquire AKASO's at their store, being the most compatible one to operate with the camera.
The zoom is another aspect that can be improved as despite being advertised as 8x zoom it's, in fact, digital zoom and not an optical one. This can end up in a quality loss for the recording rather than clear sharp footage that most users aim for.
All in all, this is the 2020 action camera to get, so hurry up and be ready to enjoy incredible outdoor adventures!
The following two tabs change content below.
Pia Lopez is a self-taught photographer, graphic designer and ArchViz artist. As Content Director of Sleeklens.com, her work is driven by her two biggest passions: technology and art.