Akaso V50 Pro Review – Special Edition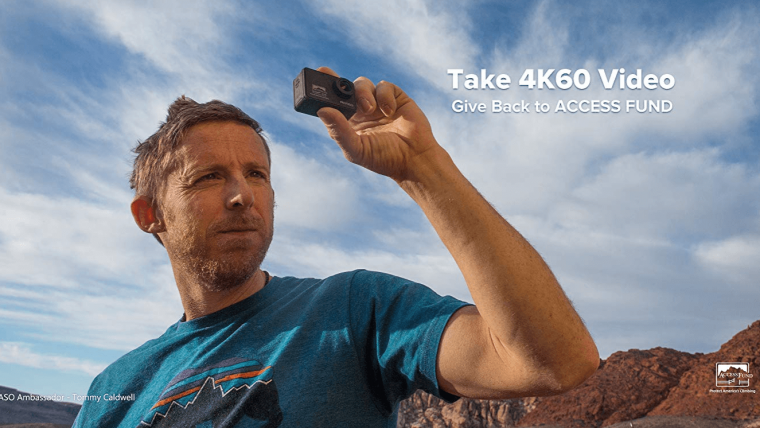 Akaso V50 Pro Review – Special Edition
www.sleeklens.com
The action camera market, as we know well, is constantly pursuing the best way to optimize the price/quality ratio. In an industry where giants as GoPro dominate roughly 70% of the gear customers consume, we want to explore other options that may or may not have reached their full potential but are certainly taking huge steps into making their users fall in love with the product. For that sole reason on, today we're exploring what AKASO and their AKASO v50 Pro Special Edition can say about that.
We're talking about a compact action camera, whose dimensions are 60.2x41x31.5mm – a tiny tad smaller than the newest GoPro Hero8 Black – but still surprising enough considering its price tag. Being the flagship product for AKASO, let's jump into what this cool action camera is all about.
Features and Specifications
In comparison to what most "Special Edition" products are out there, AKASO didn't put the efforts in changing aesthetics but it truly offered an entire update in comparison with their v50 version.
This GoPro alternative camera operates – in normal conditions – under the 4K 30 FPS recording mode. The company opted for the mjpg codec instead of the usual h264, for its videos you won't notice a difference unless you switch to 60 FPS where the h264 codec shines at its best. What AKASO mainly points out as the difference between the two versions is the fact the bundle comes with three batteries and the wrist strap controller shown in our video review. It's comfortable to count with a watch-format controller for an action camera, especially if you opt to mount it on top of your biking helmet as an example.
Though advertised through Amazon, there's no difference in FPS recording modes between the v50 and the v50 SE, although it's worth to be mentioned that the codec can make a difference in what comes to post-production. The other seductive factor of this Special Edition comes by the hand of its external storage capacity, upgrading it from 64GB microSD in the v50 version to 128GB microSD for the v50 SE.
Another aspect to cover relates to its "action" capabilities. As many of you may know, the prime factor for using action cameras for sports and outdoor activities instead of mirrorless or compact ones is not only the purpose of creating quality video recordings, it also implies that the camera is sturdy and able to withstand the requirements of the task being performed. The AKASO v50 SE is one quality camera built to last. Don't be fooled by the price tag as it's intended to perform up to the league of a GoPro or Osmo Action. Its rubbery exterior helps to avoid slippery when operating it with sweaty hands, and it can also perform an amazing job in harsh climate conditions as it would be recording videos at the Rally Dakar. Way better than to count on a cheap plastic coat, which is expected out of a budget-friendly camera.
The downside in what comes to performance? This camera isn't waterproof. Come to think about it we shouldn't be bothered considering AKASO does pair a waterproof case for it predicting the dilemma; however, current high-end models happen to be waterproof, hence AKASO is losing some terrain on this regard.
By featuring a 2-inch touchscreen, operating this camera is an enjoyable ride. However, if that weren't enough, AKASO introduced a wearable – in the format of a wristwatch – to operate your camera in a sort of hands-free format. What's the idea behind this? Being able to control your camera if you have placed it on top of your helmet, or if you are swimming underwater and you cannot feel the touch controls. This wrist controller includes three buttons: controls on/off, start/stop video, take photo.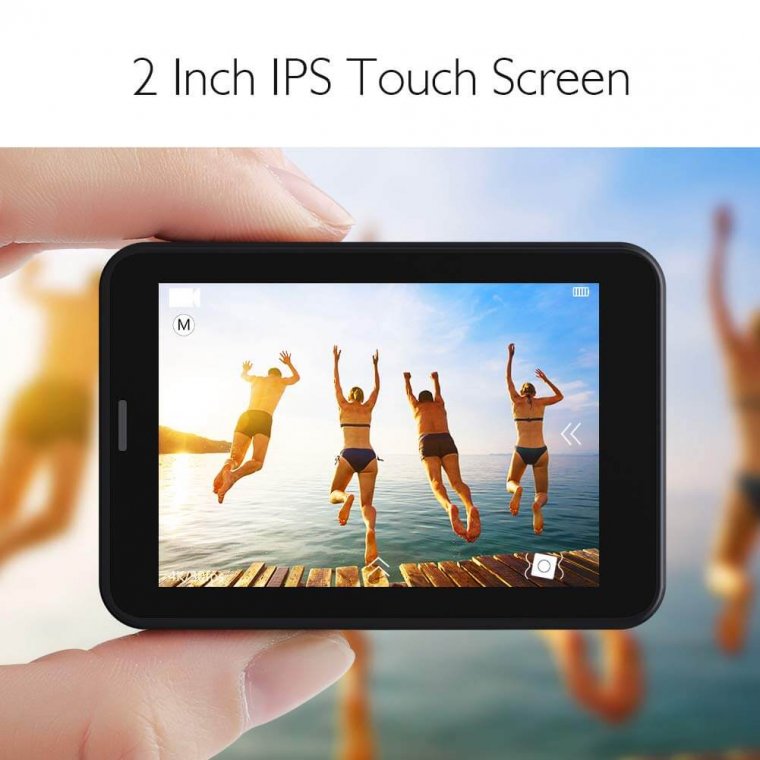 Image Quality
We loved the image stabilization 6-gyro of this camera! It makes vlogging so much of a smooth experience without relying on extra gimbals to stroll around that can even ruin the design. This image stabilization system is shared with both GoPro(s) and Osmo Action cameras, so overall, you really get a quality experience and it is – by far – one of its best features.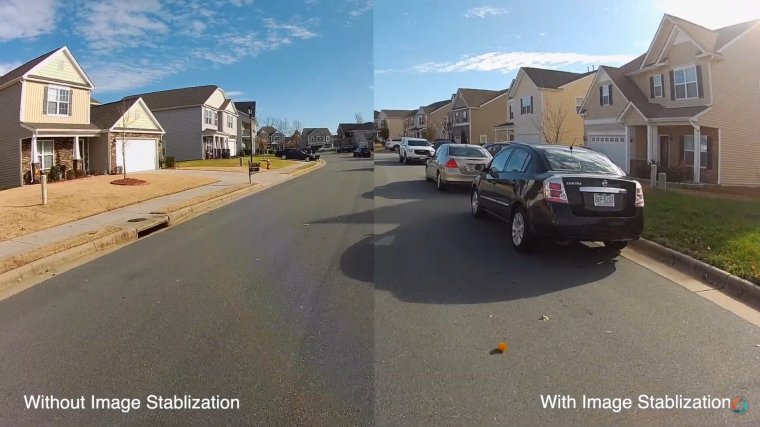 When it comes to video recording, we can work under these resolutions:
4K 60/30 FPS
2.7K 30 FPS
1080p 120/60/30 FPS
720p 240/120/60 FPS
For a less than $200 camera, it's absolutely impressive, meaning you can create cool slow-mo effects at 720p quality, but you can also achieve decent results by working under 1080p quality in 120 FPS. Without a doubt, pro quality content.
If we talk about still images, the camera sensor does a pretty decent job, taking 20mpx photos, but one aspect we would like to mention is the fact that it cannot handle lighting conditions as optimal as during video mode. Here we are attaching some photos taken for this review.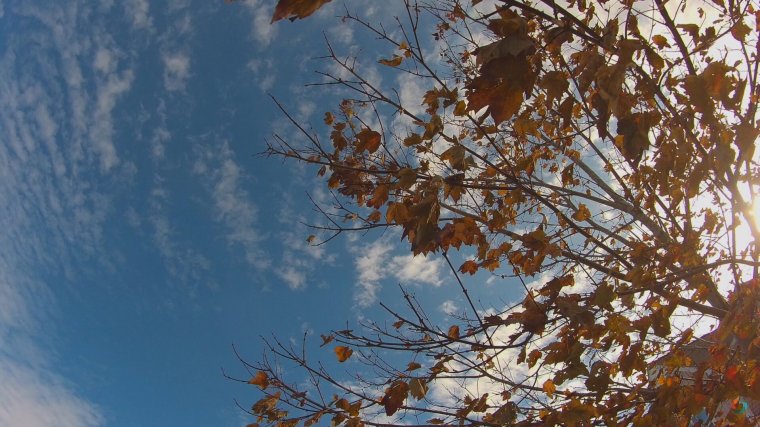 Photo sample of Still Image with the AKASO V50 PRO SE
You'll notice images to be quite dark, if not underexposed; so, for still images to work well you need clear sky outdoor lighting conditions or extra lighting support. Still images may also feel unsaturated but not washed.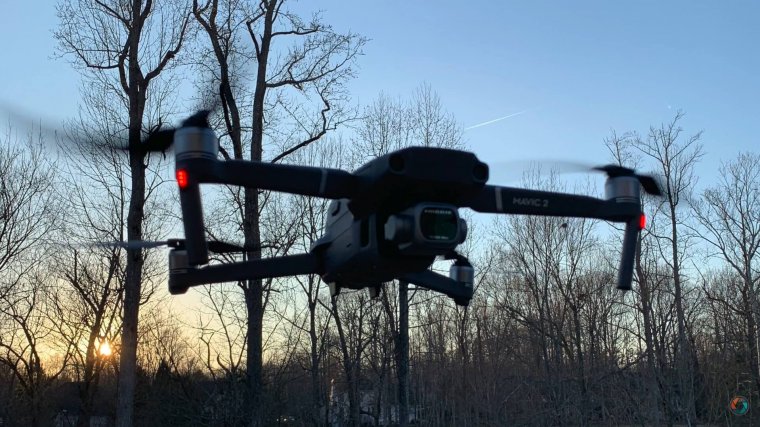 Photo sample of Still Image with the AKASO V50 PRO SE
Conclusions
It surprised us to test such a versatile camera, especially for the price tag. AKASO has done an outstanding job in providing the market a quality product for a fraction of the value some high-end action cameras around are listed these days.
We appreciate the included accessories as it not only saves money but also headaches when it comes to matching the exact fit for delicate tasks as underwater photography. These accessories are not cheaply made and intended to maximize the performance of the said camera. Naturally, the microSD card has to be bought separately.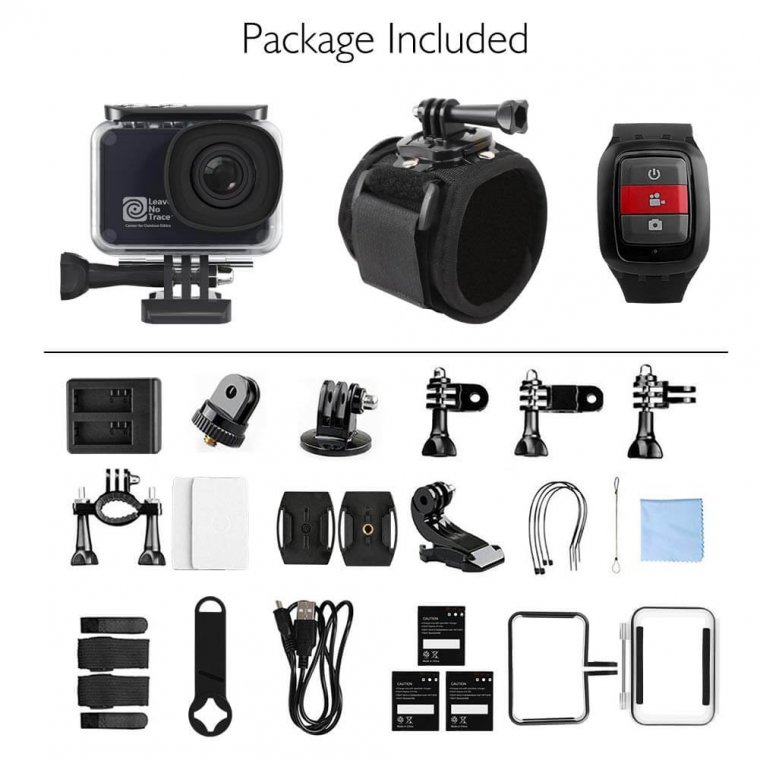 Another aspect to highlight is the AKASO DV app for smartphones and tablets, which allows us to control the camera as if we tethered it. Controls are incredibly easy to handle for the inexperienced user.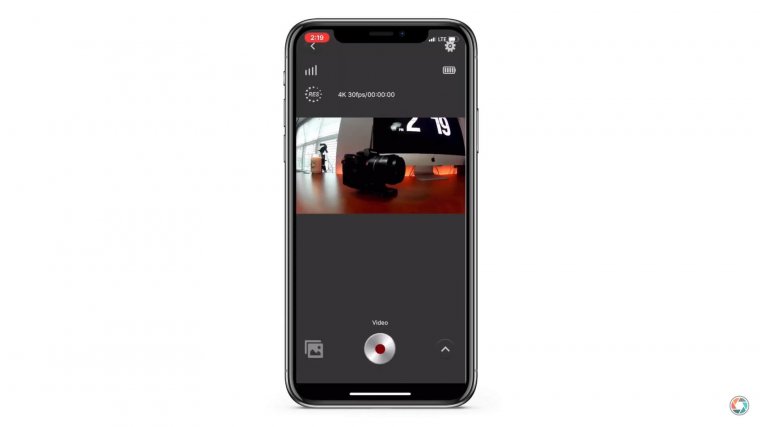 You can change camera settings, format your SD card, take still images, and plenty of extra stuff, all thanks to the WiFi technology available for this action camera.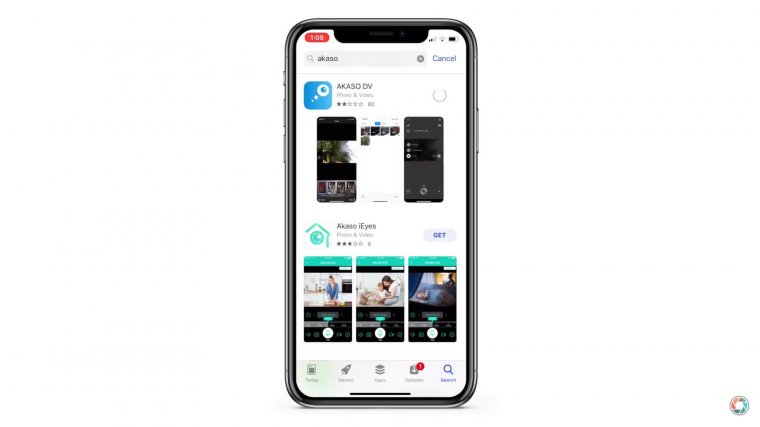 We would have preferred it to be underwater with sealed protection, in turn, we get the accessory but AKASO favored the addition of an external microphone jack for us to add our preferred mic at the time of creating professional video content.
Regarding its design, it's a pretty camera to look at. The company didn't chop its style in favor of making it a cheaper alternative to GoPro cameras, not even with the remote or the button commands for it. The screen is visually clear, even under harsh sunny conditions, but for that, we would recommend working with the offered app as there's no rival for the smartphone remote control feature. (And certainly much easier than to be working your way around a button to access different options in a small-sized screen).
The image quality could be improved for still image mode by far. It's one of the aspects that makes the difference between average consumer and pro video cameras. If we aim for the main aspect to be fixed on what comes to this topic, I would point it to the unsaturated feeling you get out of the image. Don't get me wrong, proper exposure is also important, but that can be quickly fixed (as it's only a simply underexposure condition) in contrast with not getting the proper dynamic range for your photos.
All in all, a camera to love, and the ideal product for those who would like to explore action videography without making a hefty investment while retaining the image quality. Without a doubt, leading the GoPro alternatives in the market. If you want to get a 15% discount on your purchase please follow this link and add the code Sleeklens on checkout! (Offer valid thru 23rd Feb, 2020)
The following two tabs change content below.
Pia Lopez is a self-taught photographer, graphic designer and ArchViz artist. As Content Director of Sleeklens.com, her work is driven by her two biggest passions: technology and art.