Preparing a Trip with the LG G5: Smartphone Photography Professional Work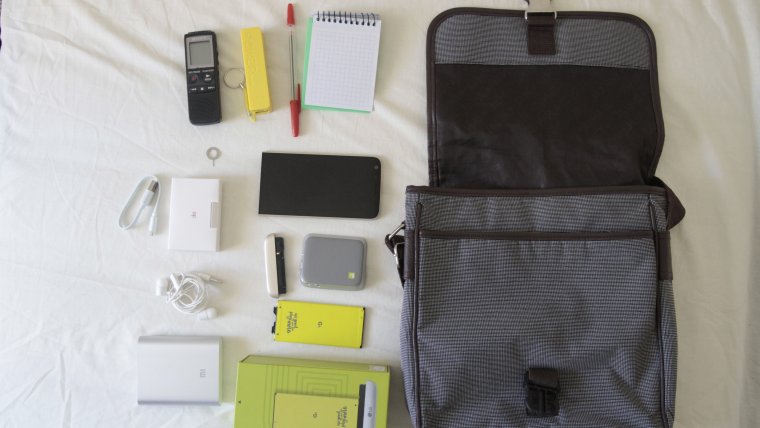 Preparing a Trip with the LG G5: Smartphone Photography Professional Work
www.sleeklens.com
Dear reader, thank you once again for dedicating your time to this adventure of proving that mobile photography is, without a doubt, a magnificent tool for telling stories with light. After our recent ratification of the LG brand sponsorship and registering with the poster of this first photographic trip that we made a Turin with the LG G4, we decided to make a new trip, this time to the north of Spain. Our destination, San Sebastián, a seaside town known for its scenic beauty and world-class food.
Before leaving, what we will do is tell you how we prepare our equipment and leave everything ready for the trip. This would be a kind of pre-trip, very important stage in the photographic process and of which little is spoken.
As for the mobile that we will prove, the LG G5, we can say that by its characteristics are a phone designed to be used perfectly as a camera. You may be wondering why did you choose this phone and not another? The answer is simple, there are two of its characteristics that we consider important for a trip, battery life and versatility of the camera, in these aspects we believe that there is no phone that exceeds the G5.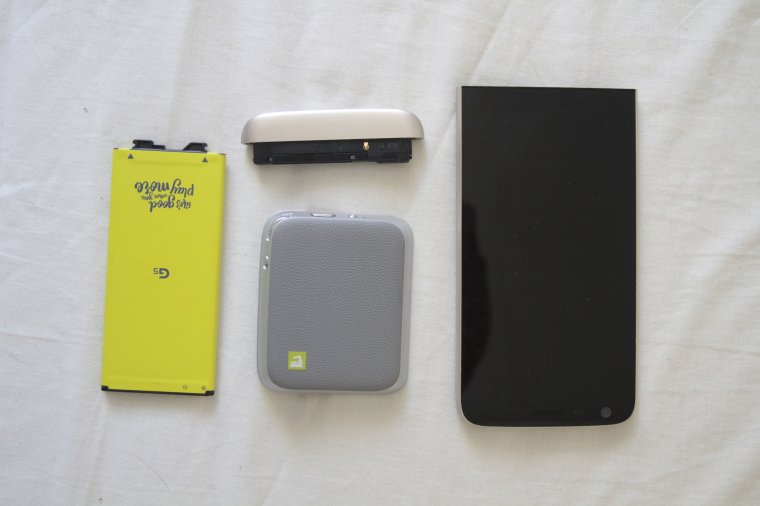 Most notable, no doubt, are its two main cameras, each with a different viewing angle. For those who are just starting in the world of mobile photography, they will quickly realize that the digital zoom of mobile cameras is something that is little used for the loss of quality that supposes, however, when having a phone with Two different focal distances this does not happen, because at no time does the digital image expand, only the different lenses are used to generate the sensation of proximity or distance.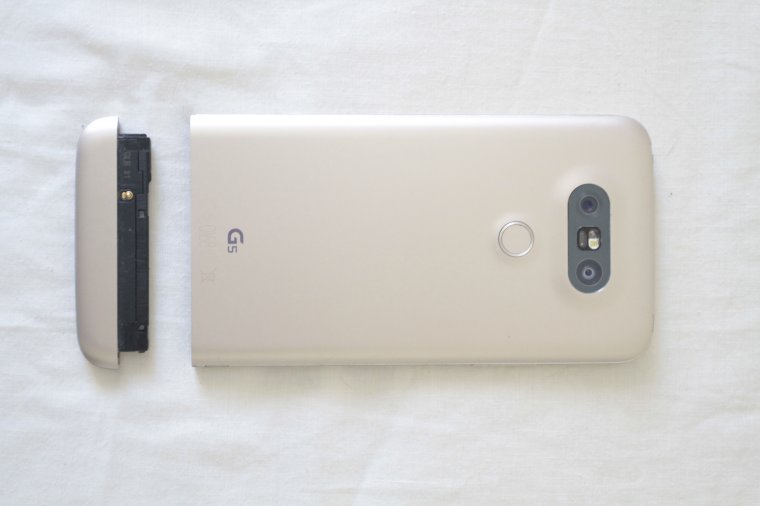 This, added to the fact that the focal length of one of the cameras is equivalent to 135 degrees, gives us the possibility of taking pictures indoors, without problems of scope in the frame and a very eye-catching fish eye effect.
In addition, we have a diaphragm 1.8, in the normal focal length, which gives us the possibility of making night shots with considerable quality. The camera also has a possibility so far not known in other terminals, of making photographs and videos with the 3 cameras of the terminal at the same time. This is fine if you want to take pictures of a landscape and appear in the mosaic without having to perform the already monotonous selfies.
We already know that the performance of the camera is very good, now, what will happen to the software? It is important to look at this before traveling. Usually, mobile phones have a very basic native camera and editing applications, so it's good to analyze what the mobile has to use and install the complementary applications.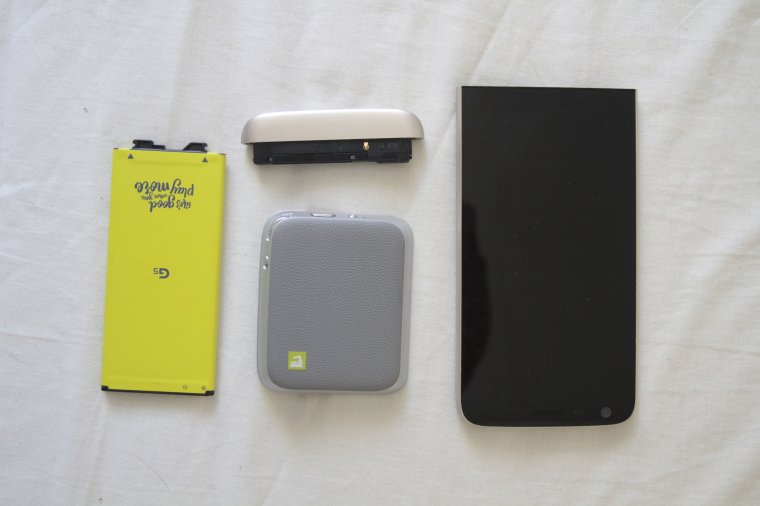 In our case the native camera application is very complete, it has different shutter modes including the manual, as well as the possibility of shooting in non-compressed formats (RAW). Then we would need to install an editing application and some others to share the pictures of the trip. In our case, we use Snapseed, which is a great editing platform, very complete and intuitive and social networks like Instagram, Facebook, and Twitter to publicize the trip to our followers.
Already with this, we have what is necessary to start a trip in optimal conditions, however, there is another subject that is not taken into account very much and that, definitely, is very important at the moment of taking pictures, the battery. Surely many have happened that in the middle of the route they are downloaded the mobile and are left without the possibility of making their photographs.
This is the second reason why the LG G5 is the choice for this trip, and is that we have a battery of 2800 mAh, something that could pass for normal, if not for the possibility that allows us to increase this capacity including Photographic grip, which makes us the extra battery times reaching 4000 mAh. Not bad for some days doing and editing photos.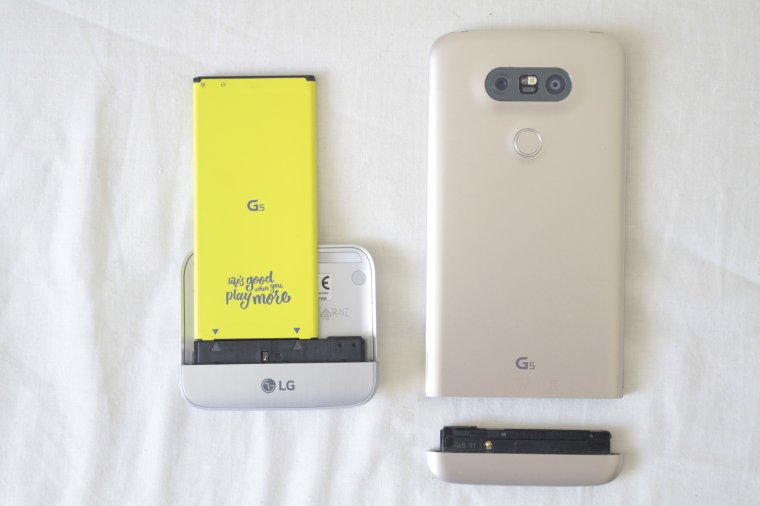 With this, we already have a whole photographic system with different lenses, editing systems, possibility to share images and with enough battery to take pictures, and the best thing is, that all this fits in our pocket. Let's travel comfortably and make great pictures.
See you in our next article, where we will tell you our trip to San Sebastian with the LG G5.
The following two tabs change content below.

Foto ensayo is the name given to the proyect of Diego Sanchez, a social communicator and journalist who was born in Marinilla (Colombia) in 1990. He started his career as a reporter and graphic editor in "Contexto newspaper" and as a freelance photographer in the development of documentary products. In 2013 he moved his residence to Seville, where studied travel journalism and started his collaboration with magazines like "Mas Viajes" from Spain and "NAO" from Mexico. In 2015 he started a new stage in Barcelona, where he was part of the documentary Cities for Life, it maked for What's Up Doc and he develop stories for magazines "Viaje con Escalas" and "Enfoque Visual". During this time his photographs were exhibited in countries like Colombia, Spain, Argentina, Mexico and the United States. Also, he has the opportunity to be part of publishing projects as "La Ruta del Condor", "Maguaré " and "Los viajes de Sancho".