iPhone Xs, iPhone Xs Max & iPhone Xr: What Apple has to say to 2020
iPhone Xs, iPhone Xs Max & iPhone Xr: What Apple has to say to 2020
www.sleeklens.com
After so many rumors, leaked images, and expectations the new iPhones are here. Apple decided not to bother too much with the naming process, something that has surprised us all as we weren't expecting this new path, but truth be told, these new phones aren't just an iPhone X renamed but a new concept that will pave the path for the future of smartphone photography.
In this article, we will discuss the new Apple phones and their key role to any serious smartphone photographer.
iPhone Xs
As expected, Apple decided not to confuse users on which is their newest phone by sticking to the numerical model and the X version phones, so we can consider this phone not only as a successor of the iPhone X but as the evolution of the iPhone 8.
The phone itself feels as a natural upgrade of the iPhone X. Powered with a new A12 Bionic chipset and taking its storage offer all the way up to 512GB, this massive powerhouse still fits our hands comfortably. Following the trend used by Apple to their updated phone versions, the Xs is what we could expect from the iPhone 6s in relation with the iPhone 6: improved specs, more reliability, a more powerful unit overall.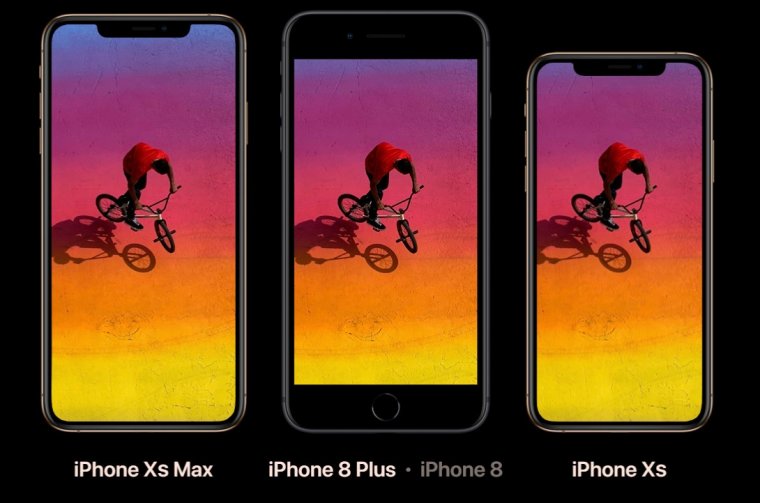 Image courtesy of Apple
Its weight sits stable at 177g, with a 5.8-inch screen. Bezels, like with the iPhone X, are non-existent and the phone retains the notch in which nests the required elements for the Face ID recognition system, an important part is the True-Depth Front Camera. In our analysis the area remains the same but it seems somewhat stronger, most likely due to the switch to an OLED display, as it's a vital part of these phones since the Home Button is long gone and there's no other way to unlock the device rather than to use Face ID – Yes, fingerprint scanner remains as a pending issue for these new Apple phones, despite how practical it can be.
The glass front and back cover remain, making it look as one of the most outstanding smartphones in the market. Though we can find 'lookalike' phones in the Asian market, what makes the iPhone Xs unique is its quality build, making it feel like a sturdy, high-end phone in our hands.
The iPhone Xs follows the trend that can be traced back from the iPhone 7, ditching the 3.5mm headphone jack in favor of the Lightning port, but like we saw with the iPhone 8 Plus, you can find the 3.5mm-to-Lightning adapter in the box, a plus as we don't need to buy a much-needed accessory.
The button scheme remains the same, not that Apple will change that in short term. Volume buttons on the left side, the lock/Siri button on the right side.
On what regards to general aspects, this phone counts with IP68 rating for water-resistance, meaning that you can immerse this phone for up to 2 meters in clean water for 30 minutes – ideal for those phone addicts that need their devices even under the shower 🙂
Another impressive aspect is the speakers, which are dual-speakers and placed both on the top and bottom. More speakers, more volume obviously, but Apple has also taken care that audio quality won't suffer any consequence.
Screen
For this phone, we can appreciate a 5.8-inch OLED screen, inherited from the iPhone X with an outstanding color reproduction and contrast ratio. Dynamic range has been improved for this unit, with more compatibility with Dolby Vision and true HDR colour scheme.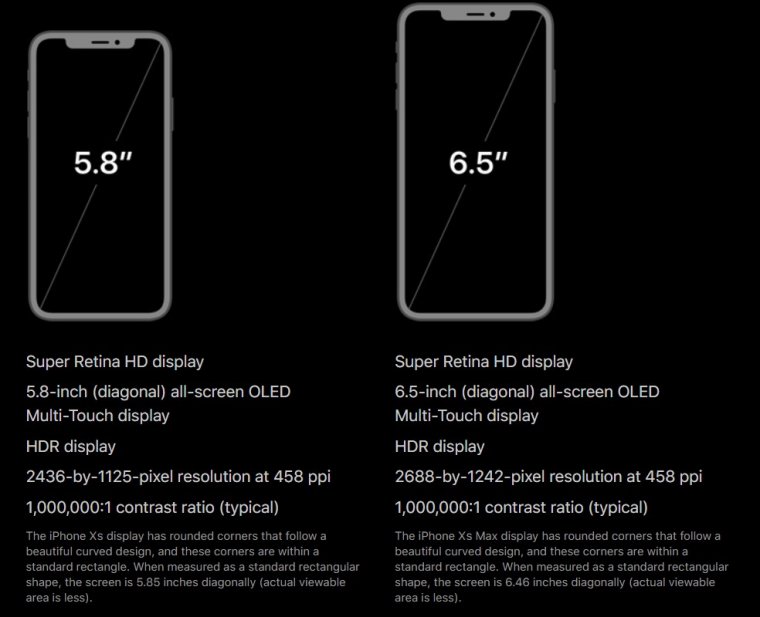 Image courtesy of Apple
Though it was experienced last year with the iPhone X, watching HDR videos is obviously still a novelty for the market. Overall, it won't change much to the average user and remains to be seen over time how it will impact battery health, but we can say it's a lovely feature to have.
Camera
This, despite the storage upgrade, can be labeled as the biggest feature of this new phone. Now the common-sized versions of the iPhone will feel the benefits of the dual camera layout.
We count with a rear double camera with 12MP sensors on them, both with optical image stabilization – something that not the iPhone X nor the iPhone 8 Plus had – with one being a wide angle camera whilst the other remains as a telephoto lens with good zoom.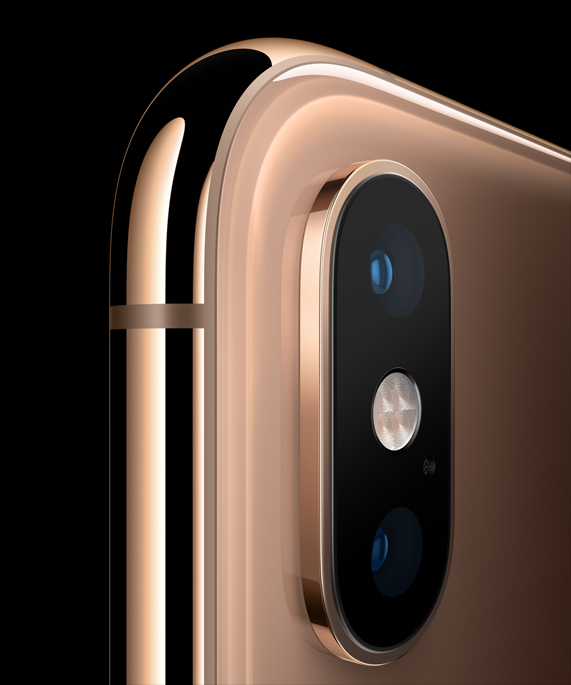 Image courtesy of Apple
When the Portrait mode is enabled, both lenses will operate to create softly blurred backgrounds. Impressive bokeh effects can be achieved, and even changed after the picture is taken, if you know your way around them. Also, you can change lighting effects by selecting your preferred light setup in Portrait Mode.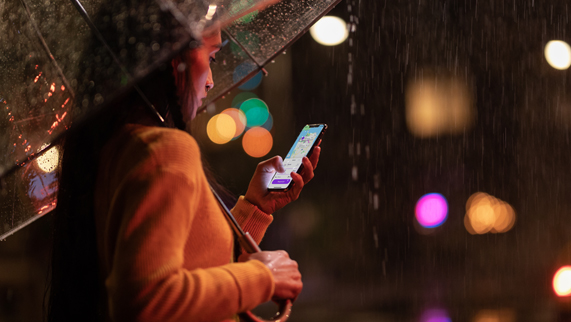 Image courtesy of Apple
The new A12 Bionic chipset also improves the speed of the camera app, especially to prevent lag when capturing movies. In our opinion, these new additions can certainly help a camera that's slowly defeating multiple compact camera models – not to mention it can shoot in RAW and now Apple Photos app will allow RAW editing in this upcoming release of iOS 12.
iPhone Xs Max
For the bigger sized brother of the Apple family, the option was to ditch the 'Plus' nomination in favor of 'Max' – quite convenient if you consider that in fact, it is a boosted version of the conventional iPhone Xs.
In comparison with the iPhone 8 Plus is not only a revisited design of the iPhone X, but also boast more power and a bigger battery. It's worth mentioning it has all the same features as the conventional Xs, including the dual SIM card support (for one nano chip SIM card and an eSIM card). Now, though being a recent iPhone 8 Plus user I still don't consider these new "upgrades" to be worth the effort of switching between smartphones.
Image courtesy of Apple
The A12 Bionic processor and the revisited lenses are certainly promising, and no doubt an OLED display makes the difference in comparison with the LCD one from the iPhone 8 Plus and even the newly announced iPhone Xr, but truly, is it worth it to spend that much amount of money in a smartphone? We are talking about a phone that's almost as pricey as a DSLR camera body, and not a beginner model, but a mid-range for sure. Not to mention how fragile these new smartphones prove to be not only for the bigger screen but also for the rear glass cover – you feel as you need to run to get a case before an accident happens.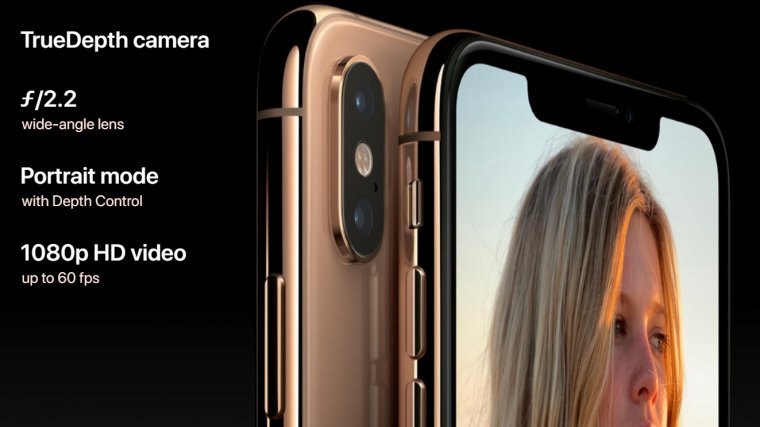 Image courtesy of Apple
Apple seriously needs to revisit their price strategy as rather than dominating the market the new iPhones are becoming a restricted offer, as many people do wait until a new phone is released to get the previous one for a considerably reduced price – yeah, not their best shot. Not to mention the issues one can get if there's no Apple Store around the area or in the country where you live and you have to rely on the service of "official authorized service", which is 2x or 3x the amount of what the service would cost in an Apple Store.
This gigantic 6.5-inch display phone is breathtaking on sight, however, unlike previous versions, there's no change in specs between the common sized version and this one if not for the battery capacity and the screen size. No new technology as introduced in the iPad Pro for a more fluid UI response is included, which renders out as a big disappointment.
iPhone Xr
And finally, it's time to check the 'cheap' offer from Apple in this new phone range. The iPhone Xr comes as the price-wise option for iPhone lovers, following the trend set by the iPhone 5C. Though it retains much of the aesthetic of the iPhone Xs, there are changes to be noticed with this phone.
First and foremost, you won't get the dual cameras as with the other two models. As disappointing as it may sound, the 'conventional' camera reduces prices a great deal, but still, we would have expected a dual-camera config in a cheap version to set this phone as a killer for the cheaper Android phones we can find these days.
It has a thicker design in comparison with the iPhone Xs and Xs Max, and the back cover remains as glass, though you won't get the same high-end feeling with this phone as with its bigger brothers. The display size is 6.1-inch, retaining a resolution of 1792x828px, half of what you'll get with the iPhone Xs. The display is also different as it boasts a new LCD material named Liquid Retina rather than the OLED display used by the other two phones.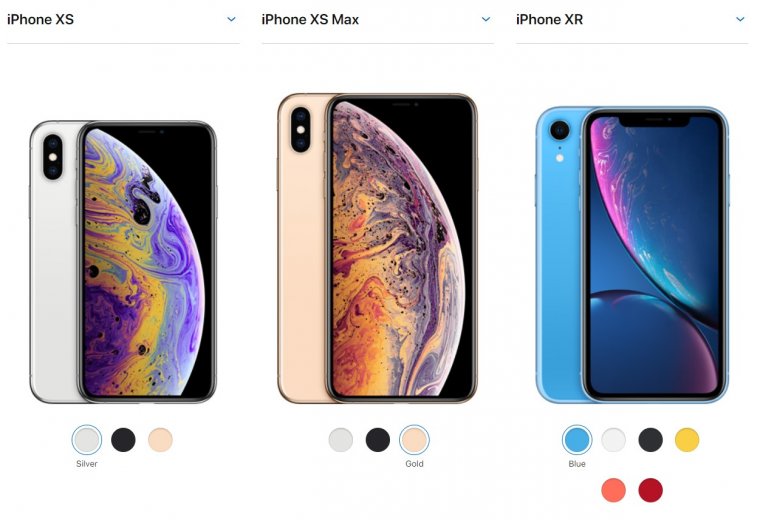 Image courtesy of Apple
It's surprising to find that this phone is actually larger than the iPhone Xs (5.8-inches vs 6.1-inches), and it may come as a test drive experience for Apple to see if they can engage their large customer base for phablet format; perhaps a warning that upcoming iPhone Xs Max successors may offer a larger screen as well.
There's no fingerprint reader, nor a Home Button with this phone, and it's expected to sell the 3.5mm-to-Lightning adapter as an extra accessory rather than including it in the box, to reduce prices.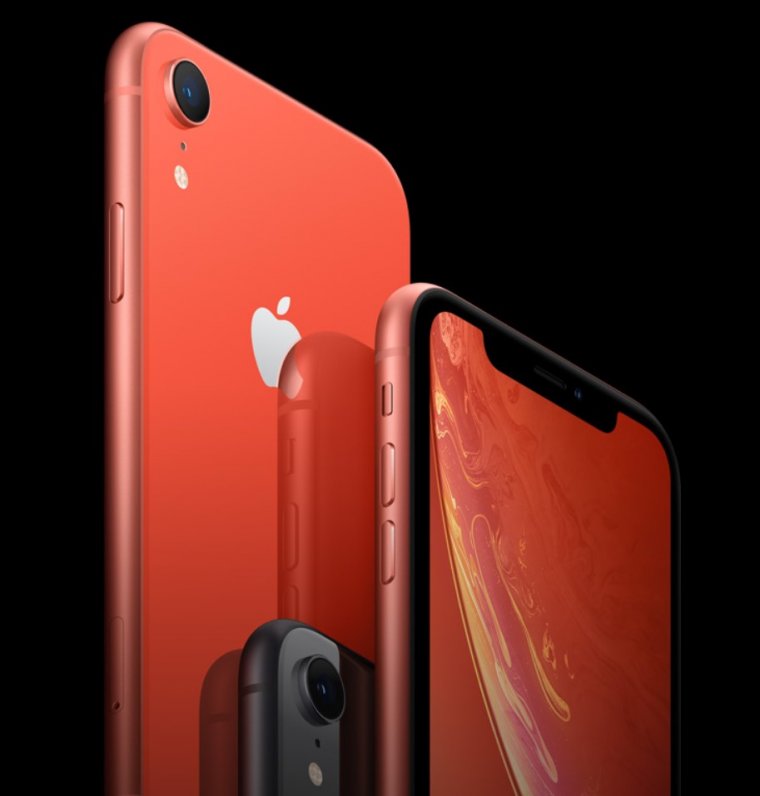 Image courtesy of Apple
The camera for this phone is, as we mentioned above, a single lens one. One 12MP wide angle lens in the back, and the usual 7MP True-Depth camera in the front. Though users may feel disappointed on the lack of a telephoto lens or not being able to create bokeh effects, Apple claims that they can create a 'fake bokeh' effect thanks to its Focus pixel technology. It's not something new in the market – the Samsung Galaxy S9 Plus is capable of doing that – but we would like to check how Apple manages to create this effect with convincing results. Smart HDR is also available for this phone.
It is expected to pair at least 1GB less of RAM, and the maximum storage for this phone will be 256GB – no 512GB option, to keep prices at bay. Given the fact it doesn't come with fancy features like the iPhone Xs and Xs Max, the battery may last longer, but it's also rumored that the battery doesn't have as much capacity as the other two. Only after testing what iOS 12 has to offer will wel be able to see some results.
We hope you have liked this guide and see you next time!
The following two tabs change content below.
Pia Lopez is a self-taught photographer, graphic designer and ArchViz artist. As Content Director of Sleeklens.com, her work is driven by her two biggest passions: technology and art.