The Best Cell Phone Camera for Photographers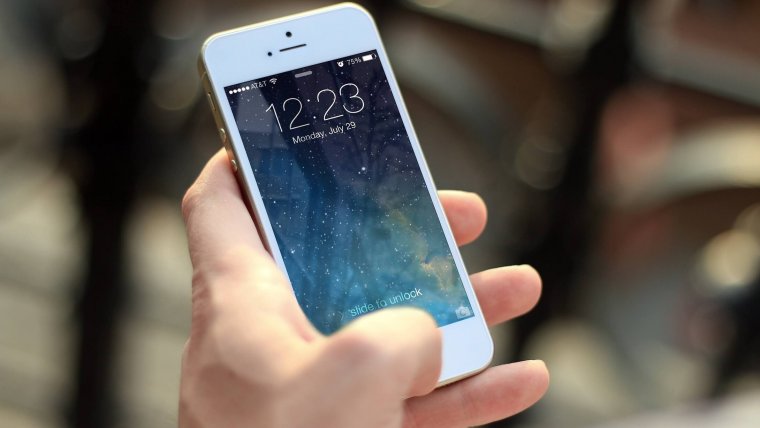 The Best Cell Phone Camera for Photographers
www.sleeklens.com
Why is it that we often seek for new methods or, better yet, tools to accommodate our photography workflow? As photographers, such statement can be linked to a constant pursuit for improvement, for lessening the gap between technology and technique. Yet, somehow, not all the available gear in the market can provide a clear answer to this question.
From complex DSLR cameras to high-end mirrorless models or mid-format cameras, for those brave enough to test them, photography has experienced an evolution in its core and what it can provide to our needs. We no longer need to work with chemics or have a physical room to develop the images we take, but we need a quality pc or laptop and enough knowledge of graphic design techniques and computer software to get the most out of our work. So, what's left for improvement then? In short words, portability.
As cameras became bulkier and heavier due to their specs to get the finest quality work within our range, companies also considered the other side of the story with almost flat-like compact cameras. However, in some scenarios where discretion is required to work, or simply in the day-to-day life, that method does not provide what's needed to perform our job. Advancements in the mobile phone industry lead to the creation of smartphones: portable computer-like devices where we practically live our lives through technology either in social media, photography apps, chat clients, games, etc. Hence, if old-version (circa 2004) mobile phones already sported cameras (the old VGA ones whose noise was to be remembered), then we cannot expect cameras in smartphones to be neglected as simple accessories.
Cameras for smartphones play today a huge role. From outstanding back cameras that can outcast some compact cameras to the selfie-loving front cameras, there's a wide range of devices to pick. Are you sure you know everything that's to acknowledge when talking about the best smartphones for photographers? Let's state some facts.
Is it a phone or a camera?
The short answer would be neither. Smartphones, yet despite proving to be extremely reliable tools cannot be considered as substitutes for DSLR cameras these days, and probably won't in a close-by future. The reason? Image sensors.
Though we don't talk as fluently about this regard on smartphones as we would do with common cameras, smartphones can be labeled under the so-called half-inch format. In comparison with full-frame cameras, there's an obvious difference in what regards to the crop-factor, but also in the overall quality of the image as users tend to mix up quality with the number of Megapixels.
The best way I can point out this topic is by telling you a bit about my transition from Android to iPhone. Yes, yes, I know there's an eternal debate on this behalf, however, the point is worth it. I used to have a Samsung Galaxy S3 – I was in awe of the quality of its camera to the point that I ditched my loyal Panasonic Lumix compact camera and stored it in a safe drawer. Well, after 3 years of almost happily ownership my smartphone was to be considered old. So, what options did I have? Yes, back then the Samsung Galaxy S6 was the hype, though label it as a hunch or curiosity on my behalf to see why iPhones were so popular. Some friends had their iPhone 4 smartphones in much better shape than my own phone, and I always considered myself a careful user. Well, iPhone 6 was released, and I gave it a go, though I had my concerns regarding the newly released Samsung Galaxy S6 camera, with its 13 mpx resolution and the 8 mpx the iPhone 6 offered – pwith was just what my Galaxy S3 had. Let me tell you; I never regret the choice I made.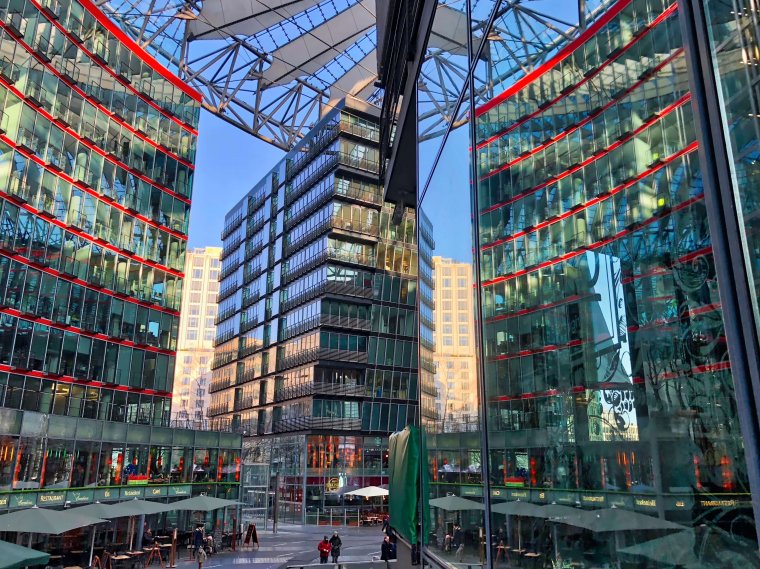 iPhone X photo sample courtesy of michael_jeddah
The quality that the iPhone 6 offered in comparison with the Samsung Galaxy S3 was mesmerizing. I couldn't believe that the camera specs, out of marketing, sounded almost equal and there was such a huge gap between them. Then, after proper research, I learned the difference was in the quality of the image sensor (don't blame me, I wasn't that much of a well-seasoned photographer back then), and I realized that the whole megapixel thing was no more than a scam. How? Simple. Megapixels can be digitally increased by software, either in-terminal or through software like Photoshop, to give the impression of a better-built camera or produce larger sized images to print, however, the general quality of the image would remain as flabby as it originally was.
Moving on, lenses for smartphones are fixed. We cannot exchange them for our convenience as we do with DSLRs or some mirrorless models, but also we count with a fixed focal length.
Most smartphones range in the wide-angle lens spectrum, with values circa 24-30mm, which makes them ideal for Landscape Photography but fail to perform on telephoto or for Portrait setups unless you know your way around.
There was a considerable evolution on what comes to image sensor technology in these last 5 years, allowing manufacturers to build terminals with bigger-sized megapixels – which regarding performance let the user get more stunning results in low-light conditions as larger megapixels can store more light – but also to further develop the tech aspect of the smartphones' sensors. Almost all high-end devices feature what's known as BSI sensors (Backside Illumination sensors), where the photodetectors required to work are placed above other layers as transistors or multiple electronic components to reduce the reflectivity, resulting in a better light capturing ratio.
Smartphones and their limitations
Like with any other piece of technology, smartphones have their proper downsides. For instance, they cannot be used as some fancy compact cameras with underwater capabilities – though smartphones aspire to become fully waterproof, there's not enough solid proof of that to risk your gear under those conditions. Yet, despite high-end iPhones and Samsung Galaxy products promise just that, if I were you I wouldn't pack my phone anywhere near a kayak adventure to be honest.
Another downside of smartphones in comparison with cameras is the fact that they don't hold up for as much time as common cameras do. Their batteries are by far smaller, with less capability to stand up for long shooting sessions, and also they tend to wear out as time goes. Though you can put some services on hold to prolong the battery life – as turning off the internet, GPS, Bluetooth, etc. the camera app of your smartphone will undoubtedly eat up the battery in less than you desire it to happen.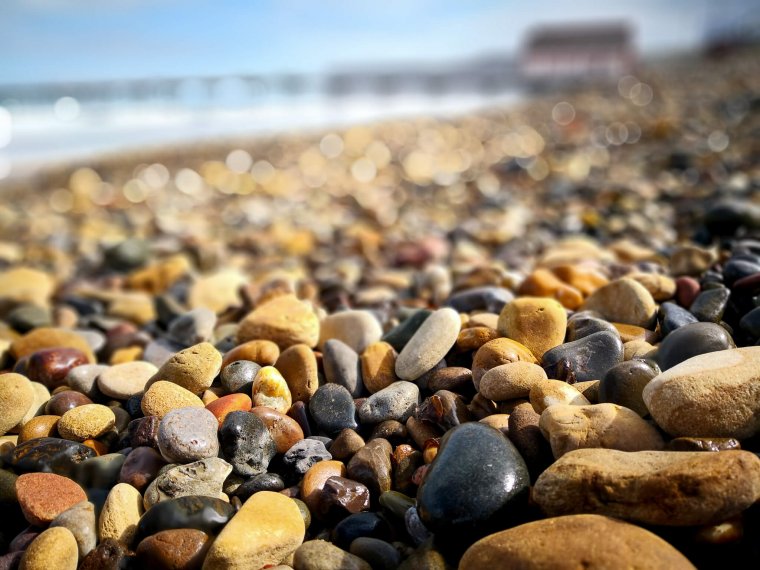 Amazingly sharp details with the Huawei Mate 10 Pro – Photo courtesy of Chris Cope
In most cases, accessories are required to achieve some interesting effects or to improve the general quality of our photos, like some clip-on lenses or tripods to reduce image shaking. Although we need to consider that, unlike camera version, these accessories cannot be expected to be of professional quality except for quite the reduced list of accessories to consider.
The Best Smartphones
Well, now that we have exposed the pros and cons of working with Smartphones it's time to come up with the list of the best models available in the market for photographers. We took into consideration, not just brand reputation but also a good amount of factors that will be explained below this list.
The iPhone X sets a new era for Apple. A long-awaited smartphone, get to know why this device might be your best choice for 2018!
Pros
Superb camera quality
Face ID
Most powerful processor available in the smartphone industry
Clear sharp details
Beautiful colour rendering
Cons
Expensive
Fragile
Interface can be awkward at the beginning
No microSD slot
Click to read the full Review
Celebrating the tenth anniversary of the iPhone, Apple decided to reinvent themselves with this eye-catching device. With some of the finest aesthetics seen on the market, this smartphone has all that's needed and more to become an iconic device.

Take into consideration that, compared with the iPhone 8 and iPhone 8+, this iPhone X has a significantly higher price. We're not talking about an upgrade from the very iPhone 8 but an entirely new concept, so well, it justifies, sort of saying, the price increase. Though that doesn't imply, it's a smartphone worth the value it's being sold.
Its bigger attractive is the screen, something that old-fashioned iPhone 4S lovers may complain about on the premise of being fragile. The new display eliminates the traditional frames along the screen, which hosted the camera and the Home button, for an all-long screen setting – much in the fashion of Samsung devices, while eliminating the Home button under the same move. That's precisely why some iPhone users may hesitate about when deciding to pick this model, as the natural workflow when using an iPhone is severely Home-button dependant.

Despite some remorse on the fingerprint scanner, Apple decided to ditch it altogether in favour of their new Face ID technology. These radical changes will require you to learn new gestures and also become somewhat Siri-dependant.

Talking about its design, the iPhone X comes in two possible colours, Space Grey and Silver, though it's entirely possible that new colours may be released as is the case of Pink Gold or the well-known RED version. There are no bezels on the front screen, so the frame – in stainless steel - also matches the colour of the rear glass panel. Concerning weight, it's somewhat heavy, but not so much to be uncomfortable – rest assured that weighs less than the iPhone 8 Plus

One of the advantages of the glass rear cover is the implementation of the Wireless Charging system, though it ends up making the device slippery and prone to shatter, despite Apple stating the opposite. A protective glass for the screen and a cover for this device it's not just an option for aesthetics but a necessity if you don't wish to throw almost $1k to the trash bin in less than a week – accidents happen everywhere.

The Super Retina Display screen is a 5.8-inch matching the Samsung Galaxy S8, without the curved edges of course. It has a 2436x1125px resolution at 458ppi, with immediately sets it to be the crispest iPhone ever. The Super Retina Display is nothing more than an OLED display, which means that iPhone ditched for once and for all the LCDs being used in their other devices. Apple's True Tone allow us to automatically set the colour temperature, something quite handy to count with and a clear opposite to what happens with the Google Pixel 2 devices.

The aspect ratio for this screen is relatively unusual, being it 2.17:1, meaning that not all the apps are optimised to be displayed in full-screen setup. Not that we exactly mind it, but it will take some time to get to the idea.

For unlocking this phone, now that the Home button is gone, you can either click the side button (which I must confess is a habit for me to do with older iPhone models) or simply tap the screen and Face ID will request authentication to unlock. We won't talk much in detail about the gestures as some of them are quite confusing, but a word of advice: be patient.

Face ID is amazingly precise. It will recognise your face even in low-light conditions, and take for granted it won't be fooled in case of twins 🙂 However, if you don't like Face ID, there are also some other alternate security methods.

The A11 Bionic processor used with this device is the top-notch reference for the industry at the moment. With six cores, two for performance and the rest for efficiency, the iPhone X gets a well-needed power increase from its predecessors. It pairs 3GB of RAM and storage setups are ranked in 64 GB, 128GB and the impressive 256 GB device (remind you of the ole iPods, right?). Also, this smartphone is the first device with an Apple GPU, which happens to be tri-core. In general, a wild beast for a smartphone, being capable of overpowering some laptops.

For the camera setup, the rear side is much similar to the iPhone 8 plus with the dual camera config, albeit arranged in a vertical array – much more effective if you ask me. The secondary camera works as a 2x telephoto lens with the main one remaining as wide-angle. The most considerable upgrade is that now both cameras offer OIS for sharper photos and reducing shaking in videos. The larger aperture value at f/2.4 allows about 30 percent more light, ideal for night photography or low lighting conditions.

Video recording can now meet the standard of 4K 60fps, and Full HD slow motion at 240fps – not enough to beat the Samsung Galaxy S9 line, but enough to do fairly decent work.

The most significant upgrade came with the front camera, which some of you may remember the 5Mpx cameras. The iPhone X now offers a 7Mpx TrueDepth camera. It works by combining a dot projector and an IR camera for creating a depth map of your face. Even in the dark, this system works thanks to the IR LED lights.

Both cameras support the new Portrait Lighting, which adjusts the tone mapping to match different kinds of studio lighting setups. The front camera with its Depth Effect mode can produce selfies with incredible DOF effects.

Focusing performance is improved, and in general, it's the best smartphone you can choose for both photography and video making industry.

It packs a 2716mAh battery, significantly less than Android devices, though you may know how well Apple happens to manage battery usage.
The bigger-sized solution from Apple. For some, the device they were looking for to ditch Android; for loyal iPhone users, a 50/50 feeling on if it's too big or not. Ladies and gentleman, the iPhone 8 Plus.
Pros
High-quality 5.8-inch screen
Wireless charging
Touch ID
Portrait Lighting mode
Big storage capacity
Cons
Fragile
Can seem big for some users
Click to read the full Review
Severely under close examination thanks to the release of the iPhone X, the iPhone 8 Plus has plenty stuff to offer to its happy owners, so don't take it that lightly.

Significantly cheaper than the iPhone X, this model is a well-intended revision of the iPhone 7 Plus, which was a huge success for Apple. There aren't any changes in the design, as it retains the aesthetic from the first Plus model released, the iPhone 6 Plus, except for the static Home button and some subtle tint changes for their current colours: Silver and Space Gray remains the same, but Gold sits between Gold and Rose Gold. The special RED edition was also released.

The rear cover is now a glass cover, which is the most significant change since 2015, and rather than being an aesthetic change it was a requirement to fit the wireless charging system on this device. Thankfully, Apple considered the size of this phone and the glass surface isn't as slippery as other devices of similar sizes happen to be. A case for this device is more than just recommended; it becomes a necessity due to the sky-high price to replace either the screen or the glass rear cover.

The 5.5-inch LCD display is quite vivid, with a Full HD resolution (401ppi) and 1300:1 contrast ratio. The technology previously tested in the iPad Pro known as True Tone is also available for this device, making automatic adjustments to the display to match the ambient lighting.

This device also features the same processor and RAM config that the iPhone X: An A11 Bionic and 3GB of RAM, in the well-known 64GB/256GB internal storage options. What it lacks is the high-end GPU used by Apple for the iPhone X, though it can still manage to perform smoothly without it.

Battery life for this device is somewhat average, with a 2691mAh battery, downsizing the one from the 7 Plus in favour of a better software/hardware optimisation.

The cameras were upgraded, now it offers dual 12Mpx cameras, the main one with a wide-angle lens at f/1.8, the secondary a telephoto at f/2.8 aperture. The photos taken with this device are undoubtedly fine quality, with crisp details and vivid colours. Low light performance isn't as neat as with the iPhone X but significantly improved from the iPhone 7 Plus.

Portrait Mode is revised, with the addition of Portrait Lighting, which works in the same way as we mentioned for the iPhone X – emulating studio lighting setups for your portrait photos.

The front camera is a 7Mpx with an f/2.2 aperture and capable of recording Full HD videos, ideal for selfies, whereas the video recording specs for the back camera are 4K video at 60fps and Slow Motion at 120/240fps.
The first new flagship smartphone of 2018, the Samsung Galaxy S9 has come to raise the bet in the eternal Apple vs Samsung competition.
Pros
Curved edges
Super AMOLED screen
Iris scan
Super Slow Motion recording at 960fps
Impressive 400GB storage max capacity
microSD slot
Cons
Poor battery life
Slippery device
Curved edges make it prone to crack
Click to read the full Review
The price has been slightly increased in comparison with the Samsung Galaxy S8, which was to be expected considering the technology upgrade made with this product. Only time will tell what Apple will do in contrast after they release their new phones by the second half of this year.

Retaining much of the aesthetics of the Galaxy S8, the Galaxy S9 would be considered more to a revision of the S8 than a new phone on its own – much like Apple does with their S version of their flagship phones. The bezels have been reduced in size for a much sleeker design, and though it's a tiny tad shorter in size than the S8, it's actually thicker and heavier, but nothing the average user would happen to notice at first sight.

The fingerprint scanner has been moved to a clear position below the camera, becoming much easier to use but also helping in the design process. Do not worry about smudging the camera, almost every single high-end phone places the fingerprint scanner just there now, it's a question of habit.

One thing we noticed is that it happens to be more slippery than the S8 due to the glass rear cover. Thanks to its curved edges in the front glass, it's quite susceptible to cracks, so a case can be the best investment to protect your phone. Colour schemes for this phone are Midnight Black, Coral Blue, Titanium Gray and the new Lilac Purple.

The screen size remains in a 5.8-inch format with the Infinity Display for a curved look. Quad HD+ resolution in Super AMOLED display, this model sticks to the 18.5:9 aspect ratio. Colours are vividly rendered in this screen, which happens to be one of the best options available in the market, and like with previous models, you can experience the benefits of the Edge screen in what comes to swipe between panels, pages, apps and more.

This new device comes with an Exynos 8910 chip – an octa-core chip with four 1.7GHz cores and four 2.7GHz cores. Keep in mind that some markets may feature the Qualcomm Snapdragon 845 processor instead. For this model, you will get the 4GB of RAM and 64GB storage setup as average build, but you can also opt for the 256GB storage option. Max storage capacity can be ranked as high as 400GB via microSD card slot.

Speakers were significantly improved, though still not matching what iPhones can offer. With high volume values, you can experience some grinding noise, but the optional Dolby Atmos mode is eye-catching for many.

Fingerprint scanner, as we mentioned above has been revised. Not only the position was changed but also improved for giving users a faster performance – though still not the fastest in the market. Iris scanner, unfortunately, hasn't seen any improvements so far, but one thing worth checking is the new Intelligent Scan option, which combines facial and iris scanning for a secure login method.

Cameras have been improved. There's no question in this regard. Remaining with 12Mpx and OIS, there's an adjustable aperture that can switch between values f/2.4 and f/1.5 depending on the scene's conditions. Lenses have also been reduced in weight, which is something we should take into consideration. Burst shot mode has moved from 3 shots to 12 shots thanks to the Super Speed Dual Pixel technology.

On what regards to videomaking, Super Slow Motion can now reach the astonishing framerate of 960fps for incredibly high-quality results. The auto-detect function is amazingly handy: you just need to indicate where the phone should watch for movement, and then the software will handle the super slow motion recording.

Front camera remains at 8Mpx with a f/1.7 aperture, also featuring the new AR Emoji for creating your very custom emojis based on your real-life appearance.

Unfortunately, Samsung decided to keep going with a 3000mAh battery, and despite having fast charging via USB-C port or wireless charging, it's still not enough – mostly if we consider how quickly Samsung devices tend to show Android worn-out symptoms.
The bigger-sized counterpart of the Samsung Galaxy S9, let's get to know one of the most impressive smartphones available in the market to date, the Samsung Galaxy S9+.
Pros
Curved edges
Super AMOLED screen
Iris scan
Super Slow Motion recording at 960fps
Impressive 400GB storage max capacity
microSD slot
Cons
Slippery device
Curved edges make it prone to crack
Click to read the full Review
The Samsung Galaxy S9+ has been one of the most awaited phones in the market. Got an idea why? Well, given the success of the Galaxy S8+, users expect this model to fix any potential bugs they came across while revisiting design flaws. Fortunately, it's exactly what they've got.

Putting aside the price increase we also mentioned in the common sized version of this smartphone, the main price difference between the S9 and the S9+ is that you pay for the dual camera setup, a larger screen, larger battery and, believe it or not, more storage.

Consider this smartphone as a well-intended revision of the Galaxy S8+ for its specs, design and build. There are four colour setups: Midnight Black, Titanium Gray, Coral Blue and the new Lilac Purple.
Like the S9, it sticks to the Infinity Display, though in a much-larger sized version. There's now a matte finished metal frame, though the glass rear cover and curved edges make it be a slippery device – be warned to acquire a case when using this phone to avoid accidents. The screen is a 6.2-inch Quad HD+ with Super AMOLED technology, giving the 18.5:9 aspect ratio a new meaning when it comes to crisp details.

Offering IP68 waterproof rating, this device is meant to be an adventure partner, the perfect companion not only for your DSLR camera but, thanks to its big screen, to a drone.
Powered by an Exynos 8910 processor, it's one of the fastest smartphones available in the market, though not beating superb iPhone X processor. Keep in mind that some markets may offer this model with a Qualcomm Snapdragon 845 processor. Device config is set to 6GB of RAM and 128GB of Internal Storage – which also can be upgraded via microSD card to 400GB.

Fingerprint and Iris scan systems are the same as the common-sized S9, so no point in reviewing it again. What's worth mentioning is that it includes dual-band 11ac WiFi, Bluetooth 5.0, NFC and GPS technology, something that the S9 also does, but as a personal experience I found the plus versions of these devices to provide a more reliable performance.

The Samsung Galaxy S9+ camera is one of the best smartphone cameras available on the market. Rear Super Dual Pixel camera sticks to 12Mpx for both cameras, but the mechanical aperture system can be compared to a DSLR one. Thanks to this, the aperture can be automatically adjusted between f/2.4 to f/1.5 depending on the scene's illumination conditions. Noise reduction has been considerably increased, and Samsung estimates that the new camera can hold up to 28 percent more light than its predecessor. The secondary camera is also a 12Mpx, being, in this case, a telephoto one (the main one is a wide-angle camera), with a f/2.4 aperture.

Amazingly stunning results can be achieved with this camera in terms of sharpness and vividness. It almost feels as if we are working with a DSLR camera, but what's even more impressive is the Super Slow Motion recording at 960fps – in 720p quality – which we also highlighted for the Samsung Galaxy S9.

Video recording for this smartphone is set, by default, to Full HD, although you can switch it to Ultra HD at 60fps if needed, with the only downside of being able to record for only five minutes.

The front camera is, no doubt, selfie-friendly. 8Mpx at f/1.7 paired with Samsung's latest development, the AR Emoji.

Battery life for this model is increased, reaching up to 3500mAh which is fairly decent. It's expected to last for an entire day for average users. Charging options are via the fast USB-C charge or Wireless Charging.
Considered to be one of the best Android phones available in the market, the Google Pixel 2 has many things to promise to its potential new owners. In this review, we'll cover every aspect of the tiniest detail.
Pros
Great resource management
Neat interface
No artificial look for images
Nice grip
Cons
No microSD slot
Not many effects for the camera
Display colours aren't adjustable
Click to read the full Review
Known as the second attempt from Google on creating their Android "iPhone", this smartphone is a true competitor to the Samsung Galaxy S8. The key point of this phone is the management of resources on relation with the Android OS, maximising the possibilities for any user to experience a high-end device at any time, rather than to suffer the usual Android worn-out syndrome.

In general, the Google Pixel 2 feels entirely different to any other Android phone. Constructed entirely of aluminium, the rear cover has a stone-like finish, harsh and textured with three different colour options: Just Black, Clearly White or Kinda Blue. It may seem odd in the first impression; however, it does wonders for hand grip as the device won't get slippery or leave any fingerprint behind. The glass shade above the metal covers the camera sensor and flash, just like it happened to its previous model. Despite being an extra design feature to contrast with the metal plate, it also hosts the cellular and Wi-Fi antennas. Thanks to this, the signal is boosted as no antenna bands are placed elsewhere.

Putting aside all the notions for an old-fashioned look, the Pixel 2 has an IP67 rating for water resistance and, like many other models in this review, ditched the 3.5mm headphones jack to favour a USB-C connection.

The 5-inch screen is a Full HD AMOLED panel. For those unaware of what it means, these screens have better contrast, more saturated colours and perfectly rendered blacks in comparison with the common LCD counterparts. Please consider that, unlike some other vendors, Google doesn't allow you to adjust colours on the Pixel 2 display.

Using a Snapdragon 835 Processor with 4GB of RAM will put this device on the same level as all the high-end smartphones released in 2017; however, as we stated above, it's on software management where differences can be appreciated, especially over time.
There are two versions available for this device in what comes to storage, 64GB and 128GB, with no microSD expansion slot. Yes, exactly like iPhones, though with the 8 and X lineup of Apple's phones you can also get a 256GB version. In here, the more is, the merrier. You may say 64GB of ram is plenty, however, do take into consideration the amount of pictures and videos in 4K quality you may be available to store in the 128GB version. Ideal for making your phone a loyal companion to your camera in outdoor adventures.

Speakers have improved since the first Google Pixel smartphone, though don't expect any high-end sound as the dual front-facing speakers still produce some low-quality sound in comparison to other smartphones around.

This unit is paired with a 12-megapixel f/1.8 camera, including optical stabilisation for sharper shots. By widening the aperture, you can store more light in the sensor, meaning that those low-light situations will undoubtedly feel the benefits of these improvements. The sensor isn't as sharp as the Samsung Galaxy S8 (not to mention the S9) or the iPhone 8 (same with iPhone X) – as it doesn't handle colour reproduction in the same way. What you may lack in vividness you counteract it in realism from a lifelike camera.

One of its most valued assets in what regards to the camera is the capability to capture details. Images from this phone can be labelled as 'sharp as a tack', and you can certainly crop in on the desired picture without suffering unwanted noise in the process. The only downside we found is the Auto-HDR+ mode enabled by default, which requires the user to surf a bit to disable it. Let's face it: not everyone likes the HDR feel, and for some pictures, it makes the scene looks truly unrealistic. Such approach from Google is just a demonstration that they want to compete with Samsung's camera vividness by rendering a colour-saturated result, but, as I said, it may not be the thing for everyone around.

Video recording can be made either in 4K 30fps and 1080p 60fps, being the latter the better option if you are handling scenes in urban places with lots of motion.

Battery hasn't seen many improvements since the previous model, though we can safely say it can last for a day. Of course, this will depend entirely on you, as it's related to the usage you give to the terminal, but for the price, you cannot expect much more.
The bigger brother of the Google Pixel 2, this XL version will put efficiency at its best. Come and check if this device is your one true match.
Pros
Great resource management
Neat interface
No artificial look for images
Nice grip
Cons
No microSD slot
Not many effects for the camera
Display colours aren't adjustable
Poor battery
Prone to produce eye strain due blue light
Click to read the full Review
Following the lines of the Samsung Galaxy S8 and the iPhone 8, Google Pixel 2 XL is more than just a counterpart of their smaller sized brothers, fixing certain issues under the same process.

This device features a 6-inch QHD+ P-OLED display and, like the LG V30, it ranks in the 18:9 ratio with rounded corners, just with a prominent bezel that makes it feel bulky. In a mixture of glass and aluminium, the Pixel 2 XL retains the stone-like feel from the Pixel 2 version, with two colour schemes: Just Black and Black and White; and most importantly, the added grip to hold such a big device.

It has an IP67 water-resistance rating, which is a big aid for shooting scenes outdoors.

Colour balance for the screen of this device is often nearing colder values, lacking pure whites as it's frequently mixed with grey. Why is this worth mentioning? Because over time you will likely experience some eye strain as a result of such increased exposure to blue lighting. The worst part is that, like the Pixel 2 common version, you cannot alter the display colour. Tilting the phone to any side will render some ugly tints from the viewers' point of view, which tell us that Google failed to compel a good job on what screen refers.

We cannot say there's much difference between the Pixel 2 and Pixel 2 XL in terms of performance. The resource management is top-notch, and keeping a Snapdragon 835 Processor and 4GB of RAM makes it a better choice in performance in comparison with direct competitors as the LG V30.

One drawback we noticed is that the display isn't optimised for the applications used, as most Android apps are designed for 16:9 displays. In general, that would mean a good amount of black bars to fill the empty gaps, but overall, these things should have been fixed beforehand.

The camera is exactly the same as the Pixel 2 model, though the software has improved some of its flaws, like introducing a Portrait Mode or having a finer OIS setup.

Battery life is quite inadequate for such a big sized screen, as we consider 3520mAh isn't way enough to get through the day, despite all the fancy resource management exposed by Google.
With a much-awaited revision of their V-series line, LG has definitely shaped an upgraded G6 model with their LG V30.
Pros
Good low-light performance
3.5mm Headphone included
Wide angle camera
Dual camera setup
4K video recording
Cons
Average battery
Poor front camera quality
Click to read the full Review
Released in the early second-half of 2017, this smartphone can be appreciated in two formats: LG V30 and its AI technology counterpart, the V30S ThinQ.

Its current price tag makes it a lot cheaper than rivals as the Galaxy Note 8 or the HTC U11+ which we will review below. Though that doesn't mean it lacks any capability than its rivals may offer.

On what regards to its design, the V30 is quite similar to the G6 except for the metal frame and the glass rear cover. Though being bigger than the G6, users won't feel the size difference thanks to this phone being thinner and lighter. As a personal note, I would have invested more time in do a consistent revision of the G6 design rather than just replicate it with minor adjustments; it does not do justice to the device to neglect it to the shadow of the G6.

The device retains the IP68 from the G6, meaning you can submerge the phone up to 1.5 meters in clear water for as long as 30 minutes, which in the end is pretty handy for outdoor conditions. In general, it looks sturdy and durable, which could be either for its Gorilla Glass 5 display or the H-Beam metal frame. To prevent overheating issues, LG added a heat pipe and a cooling pad, which is expected to prolong the processor's lifespan.

The 6-inch Quad HD+ screen (1440x2880px) is clearly crisp, fixing many issues found in the G6. Why did that happen? Well, thankfully LG decided to ditch the IPS LCD screens for a P-OLED one, and though P stands for plastic, there's nothing you should worry about when it comes to quality.

The brightness and colour reproduction are nice in the normal mode setup, and you can switch the values as when you change to other modes, it's entirely up to you.

The V30 gets an updated processor, being the Snapdragon 835 the one to go with this terminal, though it cannot rival the iPhone X performance. With 4GB of RAM and 64GB of storage, this smartphone can be labelled as mid-range for what comes to the performance combo, though you can upgrade the storage thanks to the microSD slot.

It keeps the headphone jack, to which audio lovers will say 'yay!' but it's a true shame the speaker sounds that much average.

The camera setup was definitely updated. The rear camera is a 16Mpx one with an f/1.6 aperture, which will help to store more light than previous models. The Optical Image Stabilisation system is a genuine improvement for low-light conditions. The second rear camera is paired with a 120-degree angle, which no doubt beats its rivals in many aspects. It was upgraded from its previous 71-degree and 8Mpx in the G6 to the 120-degree and 13Mpx current config, with an f/1.9 aperture to help the f/1.6 main one. Being honest, this wide-angle camera approach is by far more useful than the telephoto alternative, thus becoming a serious option to consider for any travel photographer. The front camera is really poor with a 5Mpx resolution and lack of a decent sensor. A shame if considering the importance of selfies these days.

For videomaking, the 4K resolution is handled quite efficiently, and it records footage in a LOG format, allowing us to colour-grade it later on, but also to do it via phone.

When it comes to battery, we can check a pretty standard 3300mAh battery, which we thank can be charged wirelessly or via USB-C port.
The Chinese-giant, Huawei has been one of the brands with the steadiest growth in the past decade, up to a point to be considered a real rival for both Apple and Samsung. Leaving behind sponsorship deals with world-class stars, let's get to know what the Huawei Mate 10 Pro can offer us!
Pros
Superb camera
Dual camera config
Longlasting battery
AI capabilities
Cons
There are still some bugs to correct regarding AI usage
Poor audio recording quality
Click to read the full Review
With a sleek design that makes you feel like a tech-lover, the Huawei Mate 10 Pro has more to offer than just its elegant looks. Coming up in five different colour schemes in glass format – Titanium Grey, Diamond Black (Porsche-exclusive Edition), Mocha Brown, Pink Gold and Midnight Blue – this device hosts a 6-inch OLED screen with a Full HD+ resolution (1080x2160px). Why not pair the unit with a 4K display? Simple: to keep the battery life at bay. There's an accent line with a darker tone to distinguish the rear camera area.

This device happens to be waterproof as well, offering an IP67 water protection rate and also being labelled as dust resistant. So far, it's the first model from this brand to come up with this technology, and its Mate 10 counterpart cannot say the same.
Again we see a fingerprint detection hardware placed on the back to favour a clean screen layout. The only downside I consider on this behalf is that due the glass back cover of this device, fingerprints can be visible if not properly cleaned; something I, personally, wouldn't want to have in a sleek glass-covered high-end smartphone.

Built-in storage is as high as 128GB may sound, but in case you are wondering that you need some extra storage, microSD card slot is up there for you as well. The headphone jack is also gone for this unit in favour of the digital sound output provided by the USB-C port.

The Huawei Mate 10 Pro sports a Kirin 970 chip, whose AI handling capabilities will place it on top of its competitors as response time is considerably increased. Also, Huawei considered their gamer-focused users with a Mali-G72 graphic processor, packing 12 cores in its GPU. Though that setup is intended to give the most into intense gaming apps, we, as photographers, can feel the benefits of this powerful graphics processor in long sessions of videomaking or even to render out post-processing in the terminal without any lag.

Why is it important to consider the AI features this phone has to offer? Well, putting aside the fact that Artificial Intelligence is the next market to explore for the technology industry in general, this smartphone will constantly be gathering data on your personal workflow for certain apps or your routine, thus improving the response time and, in turn, avoiding one of the most significant drawbacks that Android users tend to experience as the device moves from the 'brand'-new label to 'worn'.
The AI capabilities do not limit to just applications and overall performance but also take a huge role on the camera. The Huawei Mate 10 Pro has a camera capable of recognising the kind of scene you are taking, hence adjusting the settings to achieve the best result available. Have no doubts about the reliability of these AI-ruled settings as you can amaze yourself on how accurate they can perform. The 4-in-1 auto-focussing system is composed of laser focus, phase detection, depth and contrast focus. What does that mean for the user? A zero-second lag photo performance.

The camera is a masterpiece on its own. Provided by Leica, it sports a 20Mpx f/1.6 aperture as the LG V30 does, being capable of capturing impressive bokeh effects. The rear camera config is made up with two cameras, being the second one a monochrome sensor which can be used individually to take incredibly stylish black and white images whose detail and sharpness levels cannot be reproduced by any other app available in the market.

Video recording looks great enough at 1080p 60fps, but for 4K it can be only described as decent, as you have no stabilisation to improve the general quality. Audio recording does not feature noise reduction – a huge drawback in my opinion – and some videos may struggle to be recognisable in what regards to their audio recordings. Perhaps investing in a spare microphone could be something to consider.

Slow motion video is available, and you can also access to Pro Mode for photos, being able to control shutter speed, ISO, metering, white balance, EV correction and focus points. What got us impressed is its Light Painting Mode, which can be incredibly fun to play with long exposures and get light trail effects or, as the mode itself says, Light Painting portraits. Portrait mode looks fine enough to the most demanding user, so in general, no complains here sans for a bit of awkwardness when it comes to detecting hair (but that is only noticeable if you zoom in).

Being paired with a 4000mAh battery is a definition of long-lasting adventures. Huawei's SuperCharge technology certainly delivers back efficiency, but also do not forget the role the aforementioned AI capabilities show in this regard.
The latest smartphone released to the market by HTC is, undoubtedly, their best effort ever. Aiming to compete with both Apple and Samsung, we considered to review this HTC U11+ model rather than its common sized counterpart as the price tag difference was almost non-existant for the increased specs offered by this model.
Pros
Very good camera
Great Storage
microSD card support
Large battery
Loud speaker
Great sound recording
8 Mpx Front Camera
Good low-light performance
Cons
Screen can be hard to see outdoors
Lacks dual cameras
Lacks Portrait Mode
Click to read the full Review
On what regards to design, the device still pairs the same Liquid Surface curved glass on its backside, allowing the customer to pick from Ceramic Black, Amazing Silver, Solar Red or Translucent Black options. Out of the four, the Translucent Black can be significantly interesting as the translucent colour will enable us to see the metal coil that happens to be used for NFC technology. A much-intended gamer approach, though it's not available for all markets.
Unlike some other devices, the fingerprint sensor is placed on the back of the phone. The reason behind this decision is to leave room for a more significant sized screen.

The waterproof rating of this unit is IP68, meaning you can put your phone under fresh water up to depths of 1.5m for up to 30 minutes. Though that's not entirely advisable, as photographers we are we can enjoy the benefits of being able to shoot under rain conditions without worrying about our phone.

Like iPhone models feature, there's a pressure sensor that triggers different commands. HTC labelled this technology as Edge Sense.

The screen used for this device is a 6-inch one with an 18:9 aspect ratio, featuring Quad HD+ resolution (2880x1440). Though some of us expected HTC to ditch LCD displays to favour LED technology, the screen itself still renders bright with fine details, so in general, it shouldn't be a problem.

Featuring a Snapdragon 835 processor with two different configs, 4GB RAM/64 GB storage, 6GB RAM/128 GB storage it's impressive on its own, and also there's room to add a microSD card if you genuinely need more storage (ideal for videomaking or travel photographers).

As other recent models have shown, the HTC U11+ does not offer a headphone jack, favouring digital audio output instead through USB-C interface; something to consider at the time of pairing some headphone or extra audio-enhancer accessories for videomaking.

Jumping to the juicy part of the review, HTC equipped this unit with a 12Mpx f/1.7 UltraPixel 3 camera, with an excellent performance so far. The front camera is an 8Mpx f/2.0 one with an 85-degree FOV.

Both cameras feature quick autofocus and really sharp results; the back camera also offers the HDR Boost feature to produce outstanding HDR images without requiring any extra software, whereas the front camera, though lacking extra lenses for fancy effects, can astonish us with its beautiful selfies. The back camera also allows us to jump into what HTC calls Pro Mode, which in few words is just manual settings for giving the user more control on exposure and aperture as some paid apps do as well. The optical image stabilisation also gives room to produce really neat night photographs, as this device performance in low-light conditions is more than just acceptable.

You can record videos up to 4K 30 fps quality with both front and back cameras, with very clear and sharp details and thanks to its four built-in microphones you can get a realistic audio surround effect (or 3d sound, as you prefer to name it).

To sum up, we would like to talk about the battery. HTC claims their 3930mAh battery can hold up to 25 hours of talk time and over 24 hours of usage. It doesn't allow wireless charging – as some high-end devices do – and you also need to consider the OS degradation on battery performance. Yet, latest Android updates seem to be more stable in that regard, so unless you have used the phone for 2 years+ it shouldn't give you any problem.
FAQs
Which accessories are essential for a high quality smartphone photography workflow?
Well, we listed down a series of suggested accessories in this article on Smartphone Accessories, but to give a brief answer, mostly a quality tripod or gimble, a sturdy case to protect your phone, and some lens kit if you desire to venture into creative effects.
Is it important to count with an IP68 rating?
Yes and no. Keep in mind that any device can suffer a water-related accident, and the IP68 rating only ensures the device will hold up to 1.5m depth in clear water conditions for 30 minutes, which unfortunately isn't the most common scenario when accidents happen. Although it's a good measure when taking the phone outside for a session under the rain.
Can I swim with my smartphone?
In swimming pools yes, in sea/oceanic water a huge no. Salty water will instantly kill your device, so for those scenarios is better to pick an underwater camera or a high-class waterproof case.
Is a glass screen protector a necessity?
In my opinion, yes. It not only prevents ugly scratches but also protects or smartphone from common bumps. Take in consideration the overall quality of the glass screen protector, as it also interferes with the front camera in most cases, but also because some models offer interesting coatings as the matte ones, ideal for preventing sun glaring.
Android or iOS?
I wouldn't like to enter this eternal debate. Used both OSs, and right now I happen to be an iPhone user though I would say Huawei devices are tempting and that the Samsung Galaxy S9+ camera is absolutely amazing. It's entirely up to you what you think suits best your interests.
Is it true that iPhones suffer from battery-related issues?
Unfortunately yes. Though batteries last much longer than their Android counterparts, after 2-3 years of usage, you will notice the decline, and only authorized service or users with professional knowledge can replace it. Don't ignore what I'm saying here; it's not an easy process to rip off your iPhone to replace the battery as it could remain badly sealed – thus exposing the electronic circuits to climate agents or permanently damaging the screen (which is truly expensive to repair)
Do Android devices wear out their OS?
That's another unfortunate yes. Due to a lack of common agreement on software/hardware management, Android devices suffer a considerable decline in performance after a year of heavy usage. For those who wonder what it can mean, picture a Windows computer with a 3-4 year OS install. Bugs are to be expected; the device performance will be significantly reduced in both speed and reliability. Thus you can experience – in rare cases – battery issues as well.
Are there some other considerable mentions to include in the rank?
Yes. For instance, the Sony Xperia XZ2, the Sony Xperia XZ Premium, the Huawei P20 Pro, the Honor 10 View, the OnePlus 5T and the Razer Phone.
Selection Criteria
What parameters did we consider for this review? Take a look below!
Brand Reputation: Like it or not we, as customers, get our primary reference from brand reputation. Leading actors in the industry of smartphone devices are Apple and Samsung, followed close by Huawei these days, and perhaps, a little bit behind, Google or HTC. Sony phones are absolutely excellent (we're currently testing some models so watch out for this article to be updated) and I've quite the fond memories from my old Sony Walkman series phones to their most recently released models, whereas LG isn't the exact definition of reliability for heavy usage. And before you ask Nokia? No thank you, I had way too many, and I refuse to use a Windows-powered phone. Sorry, personal opinion here but in all honesty, my experience with Windows Mobile was far from best.
Camera Quality: We're not talking about the Mpx (s) uniquely here, but also how the sensor behaves regarding low-light conditions, color reproduction, sharpness, speed, etc.
Screen Quality: For some, it may not seem important, but believe us when we say it's imperative as we, as photographers, express our thoughts through visual arts. The more reliable the screen happens to be, the best chance you have to connect with your audience.
Price: Let's face it, smartphones are prone to accidents or worse, get stolen. While I don't think you wish to carry a $2k phone around, there are other options whose price make it inaccessible enough for some.
Features: Have you considered how cool is to have tools that make our job easier? Well, the more features a smartphone wish to dwell in, the better for us as users, right?
Size: Again, a thing of personal choice. Only you can decide how much does a smartphone fit your hands and your means to carry it everywhere next to you.
Design: Who doesn't love an elegant smartphone? As photographers, we're constantly linked to the concepts of beauty, authenticity, and many other etcéteras that can shape our mindset. So yes, we took the guidelines that back design as part of the selection process.
SaveSave
The following two tabs change content below.
Pia Lopez is a self-taught photographer, graphic designer and ArchViz artist. As Content Director of Sleeklens.com, her work is driven by her two biggest passions: technology and art.