Transformation in self-portraiture: Discovering Identity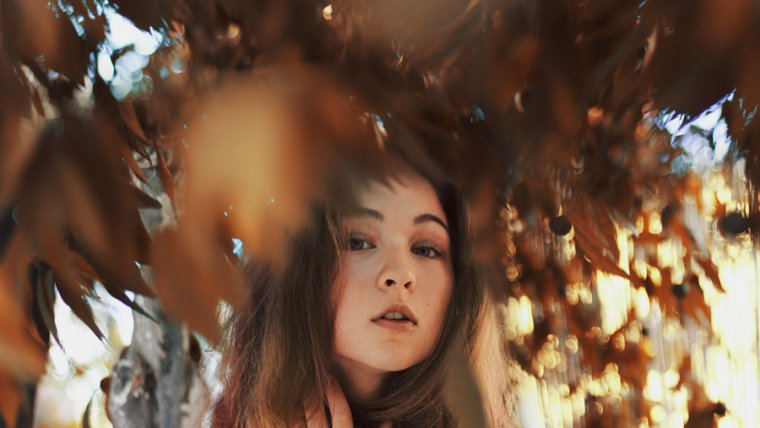 Transformation in self-portraiture: Discovering Identity
www.sleeklens.com
Self-portraiture was the very first genre I was introduced to when I discovered photography. The very first self-portraits I encountered and loved were otherworldly images filled with seemingly magical elements. The subjects all looked like they had been taken out of a fairytale: eye-catching neons, impressive costumes, breathtaking hairstyles, and the list goes on. However, upon visiting the photographers' profiles, I noticed that the real subjects behind those photos looked very different in reality. They were just as stunning without their wigs and makeup, but what really astounded me was how gracefully they had disguised themselves in order to convey a certain emotion. Inspired by this notion of transformation, I became a chameleon myself.
Fortunately, you don't need a team of makeup artists and hairdressers to transform yourself into a character you care about (though that would be very helpful). All that's needed is a touch of creativity and a willingness to be patient. Don't limit yourself to the tips below. Instead, view them as a starting point from which your own original ideas can grow.

The most important part of the transformation is understanding the emotion you want to create. It's okay to simply enjoy the unpredictable nature of a shoot. It's also okay to have a detailed plan before you begin. Whichever method you choose, remember to have a story in mind. What kind of story do you want to tell? Are there any emotions that really stand out to you? It would help to watch a film or read a book before your shoot; even if you won't end up planning anything afterward, the emotions of the story will seep into your mind and fill your subconscious with interesting ideas. If you have the time and the desire, writing a short story for your character would benefit you greatly. Not only would it provide you with enriching ideas, but it would also improve your writing and thinking skills.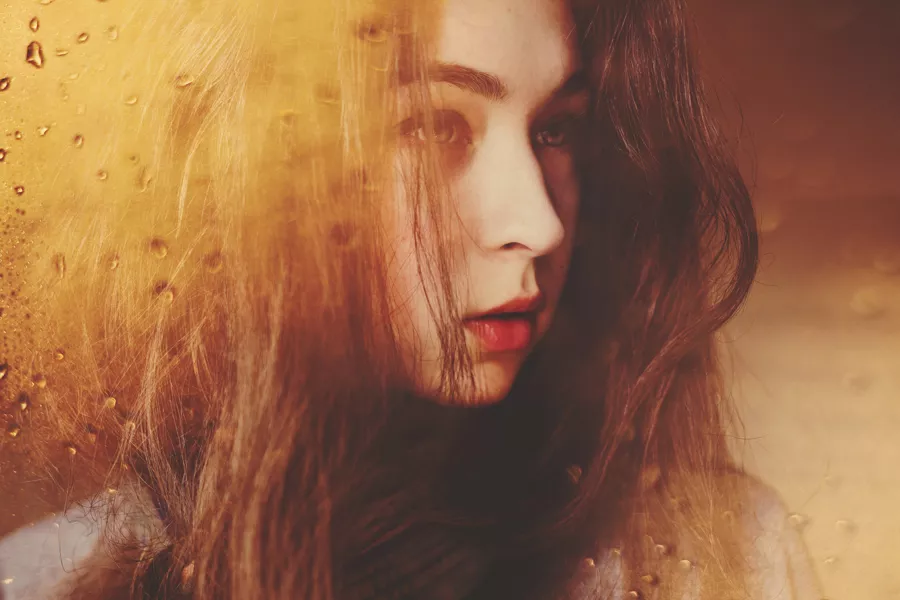 Actors often admit that a makeover gives them the necessary confidence embody their character successfully. An outfit change could turn you into someone who's willing to expose their heart for the sake of photography. While this isn't a direct transformation tip, it's a reminder to familiarize yourself with your emotions and to find comfort in them through your art. The results might not always please you, but they'll give you the necessary amount of empathy to have an honest shoot.
In a future article, I'll share many interesting hairstyles with you. For the time being, I encourage you to experiment fearlessly. Most of my hairstyles are the results of random movements and patterns. More often than not, they're just messy knots which happen to be photogenic. Anyone can be their own hairdresser, especially passionate photographers who wish to tell a heartfelt story.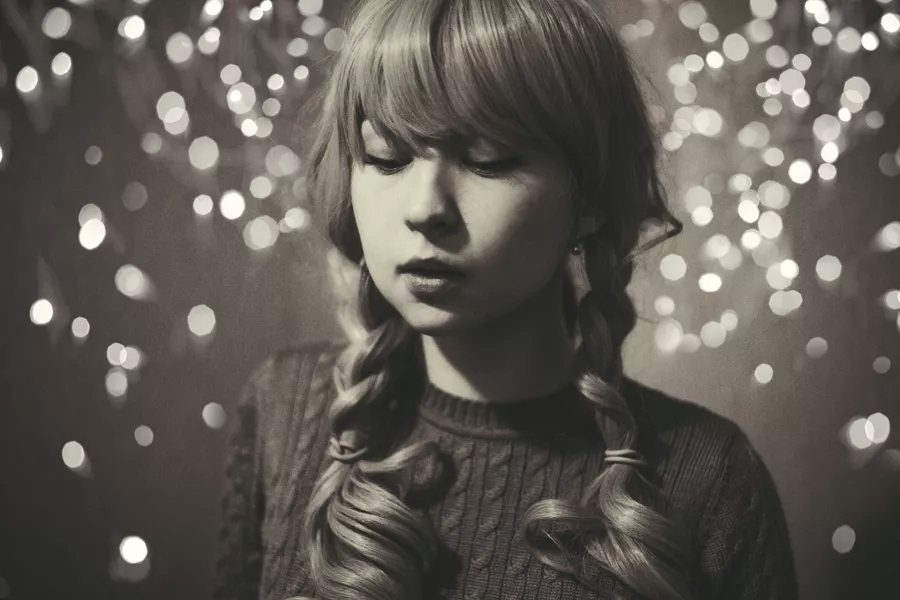 Much like hairstyles, hair colors are very fun to experiment with (especially when you learn how to work with them in Photoshop). Selective color in Photoshop allows users to change specific hues in an image, a tool perfect for hair retouching. For instance, dark hair can be highlighted by altering the neutral colors in selective color. Similarly, lighter hair can be completely transformed by changing yellows and reds.
When the lighting conditions aren't ideal during a shoot, changing hair color in Photoshop might be an ordeal. If you don't have access to the best lighting at any point in time, investing in several wigs would remove the problem. There's a plethora of hairstyles and hair colors to choose from when it comes to wigs; using them in your (self)portraits will enhance your portfolio in unimaginable ways.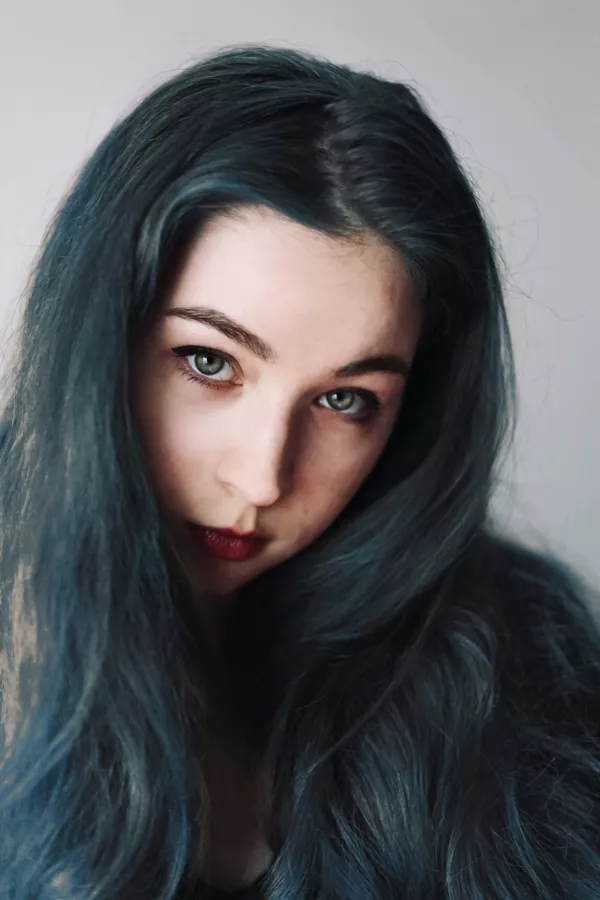 For those who aren't big on makeup, the transformation is still very possible. A simple eyeliner can make someone feel like an entirely different person. Even a touch of black lipstick could instantly transform you into the character you admire. Keep this in mind when you look through your makeup tools – chances are that you'll find creative and eye-opening ways to apply them.
Makeup, specifically eyebrow pencils, are ideal for creating beauty spots or freckles. Such minor additions will dramatically change your appearance, allowing your images to strongly affect viewers. Freckles look particularly alluring in black & white photographs. Makeup can also come in handy when creating fake tattoos or other body modifications. The fact that makeup can be easily removed makes it a self-portrait photographer's best friend: easy to apply, easy to remove. The results transform you into someone completely different, someone whose emotions and stories you can confidently share with the world.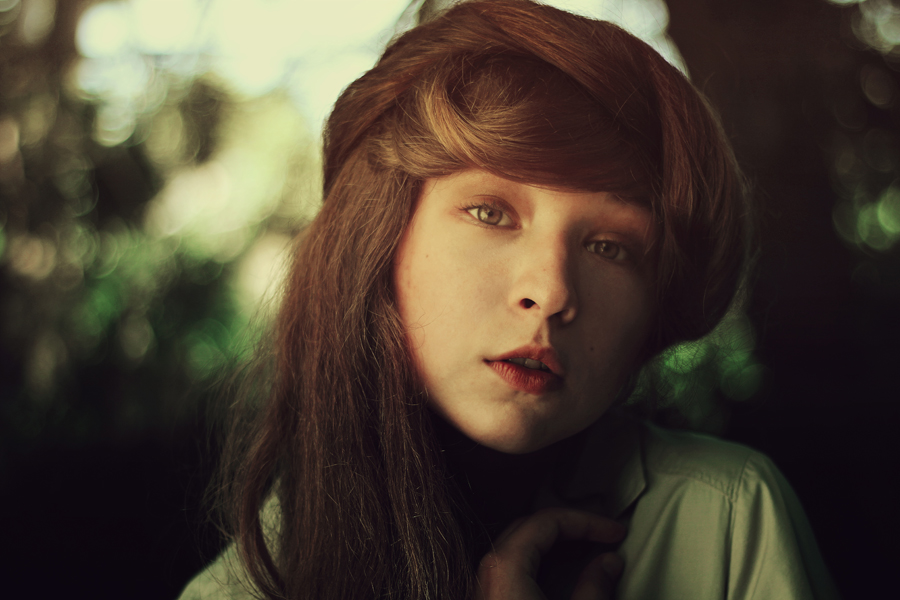 Visiting new and picturesque locations might help you develop a character idea or enhance a vision you already have. If you don't have access to such places, shoot somewhere familiar and alter the colors using selective color (Lightroom has similar features.) This way, you can transform a summery backyard into an autumnal one. The possibilities are excitingly endless. What you'll get is an almost fictional world where you and your imagination can thrive.
Adding textures in the editing process could also add an interesting element to your transformation. Since there are all kinds of resources out there (many of them are free), you can make your image look as old or as new as you like. This creative freedom enables artists to create photos that are out of this world.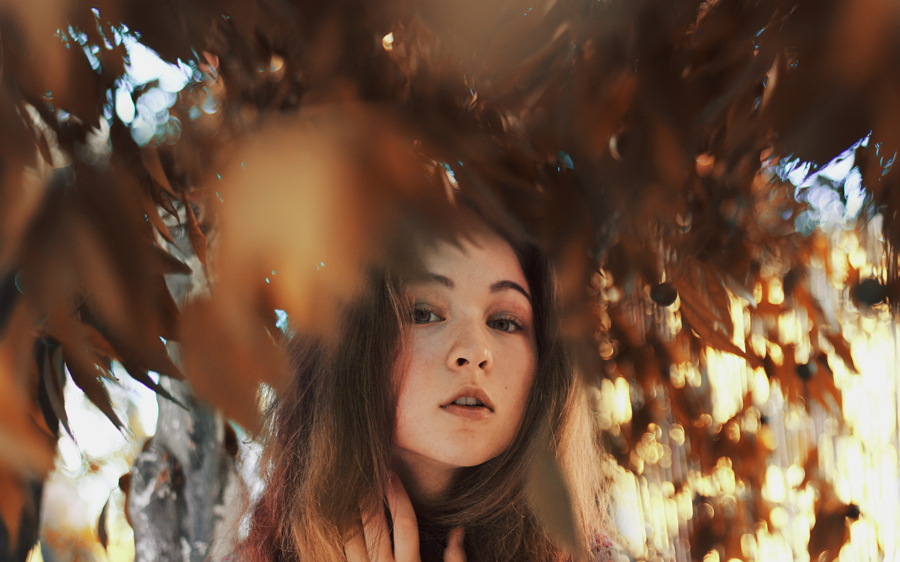 Sometimes, we find ourselves hiding behind masks just to please someone or avoid an unpleasant conversation. These situations often leave us feeling so distant from ourselves it makes our hearts ache. To a certain extent, self-portraiture is an ode to all of these moments, a way of relating to all kinds of people by transforming ourselves into something we're not. One could also consider self-portraiture a form of empathy. We create characters whose stories we strongly wish to share with the world and by doing that, we learn more about other lives and how we perceive them.
The following two tabs change content below.

I'm an admirer of nature, a photographer, and a curious reader. Writing about photography and helping others improve is a growing passion of mine. My constant wish is to inspire others to be creatively fearless and endlessly curious. "Always dream bigger is my advice to you, because you can have whatever your heart desires" - Ashley Graham