Poses that Will Boost Confidence for Plus Size Models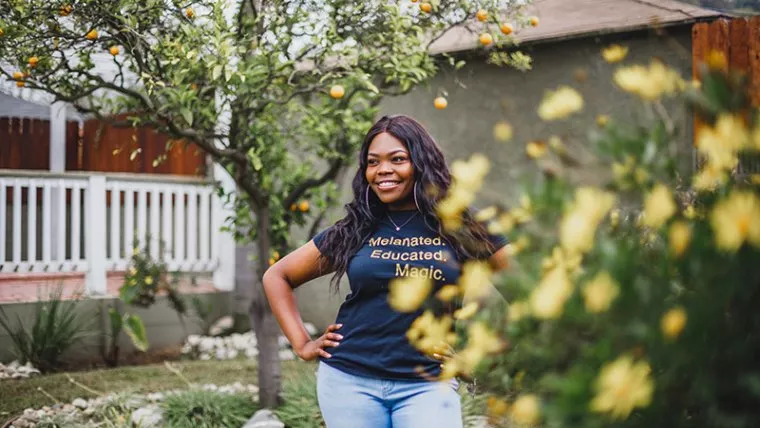 Poses that Will Boost Confidence for Plus Size Models
www.sleeklens.com
Here's what I believe:
Every woman is gorgeous.
Every woman deserves to be photographed in the best light.
Every body type is different, which means poses should be experimented with.
Before you photograph a curvy woman – whether it's yourself, a close friend, or someone you barely know – you should familiarise yourself with a variety of poses and approaches.
Make Sure She Knows That It's Okay to Fail
Before you even pick up your camera, let your model know that the first few photos won't look that great because that's just how photo shoots work. A few minutes of nervous laughter, awkwardness, and mistakes are more than normal. Even professional models need to get used to new photographers to truly feel like themselves in front of the camera.
Hands on Hips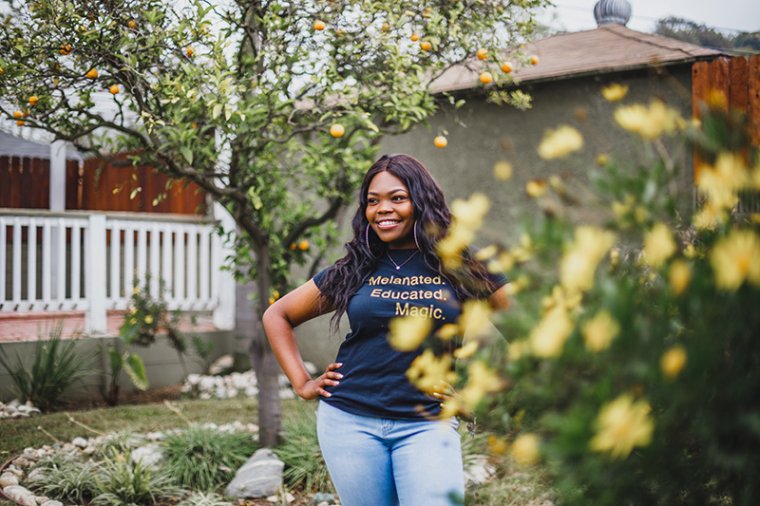 This is a classic pose that works for almost all body types. Have your model put her hand on her hip. A pose like this will force your model to straighten her back, which will naturally make her feel more confident.
Avoid Tension
Not a single part of your model's body should be tense. To avoid physical tension, ask your model to take a few deep breaths before your photo shoot and whenever she feels uncomfortable.
Another way to prevent tension is to get to know your model. If she understands you and admires your work, it will be easier for her to make a real connection with you, one that will significantly reduce the impact of those first awkward minutes of your shoot.
You can get to know your model by sending her a pre-shoot questionnaire, having a quick Skype chat, or meeting her before your photo shoot in a cozy place. The key is to make your clients feel like they're your friends, not random strangers.
Above Eye Level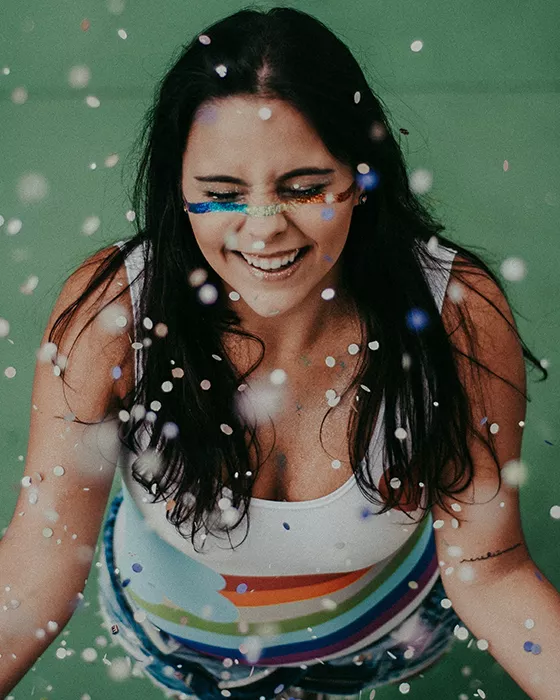 Even a professional model will have a double chin if she takes a selfie from a low angle.
For the most flattering results, take photos above eye level. This will get rid of unflattering shadows and make your model's face look even.
Highlight Her Best Features Using Foregrounds
Foregrounds
are objects that are very close to your lens. If your f-number is very small (e.g. f/1.8), these foregrounds will transform into elegant blurred shapes.
I often use this technique to highlight my models' favorite facial features, such as their eyes. To do this, I cover half of my lens with a colorful object that complements my subject's outfit or eye color. This object can be a flower, a hand, or even a branch. Once I'm happy with the foreground, I manually focus on my model and press the shutter. That's it!
Avoid Photographing Insecurities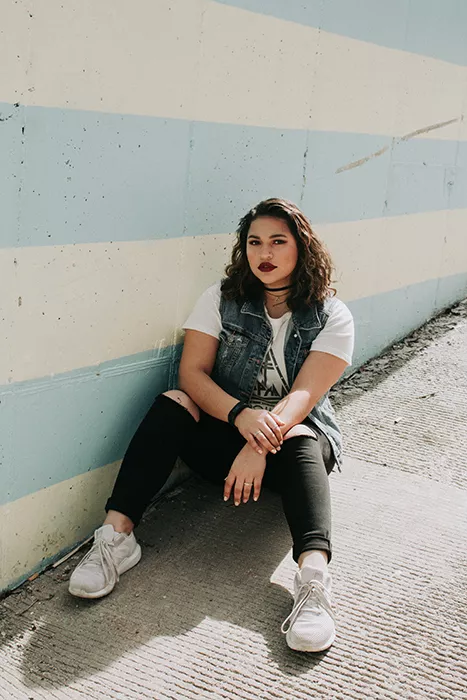 Even the most self-possessed individuals have their insecurities. Make sure you're aware of what your model doesn't want to see in her photographs. The last thing you want to do is go against her wishes and photograph what you assume is pretty. If you show her that you care about her opinion and want to take photos that she loves, she'll feel more comfortable in front of your camera.
Starting conversations about insecurities can be both awkward and difficult. To avoid unwanted stress on both sides, bring up your own insecurities first. This might encourage your client to open up and find the best ways to feel comfortable in her skin.
Regularly Change Poses
Just as there's no life without change, there's no creativity without change. Even if you find a pose you love, don't forget to play around with other ideas and expressions. The more diverse your photos are, the more images your client will be able to choose from, and the more beautiful your portfolio will look.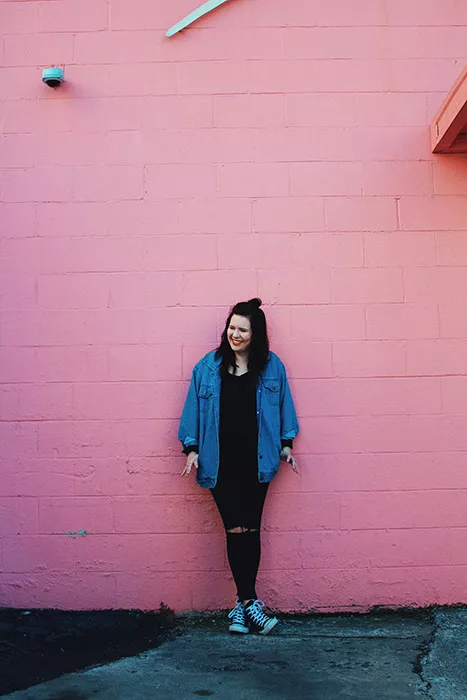 None of these tips are meant to sound like unbreakable rules. Use these guides as foundations for unique poses and expressions. The more you play around with these ideas, the easier it will be to find the perfect poses for your clients.
Now go out and make your models feel as amazing as they truly are!
The following two tabs change content below.
I'm an admirer of nature, a photographer, and a curious reader. Writing about photography and helping others improve is a growing passion of mine. My constant wish is to inspire others to be creatively fearless and endlessly curious. "Always dream bigger is my advice to you, because you can have whatever your heart desires" - Ashley Graham