5 Family Posing Tips that Can Make Clients Feel Confident and Wonderful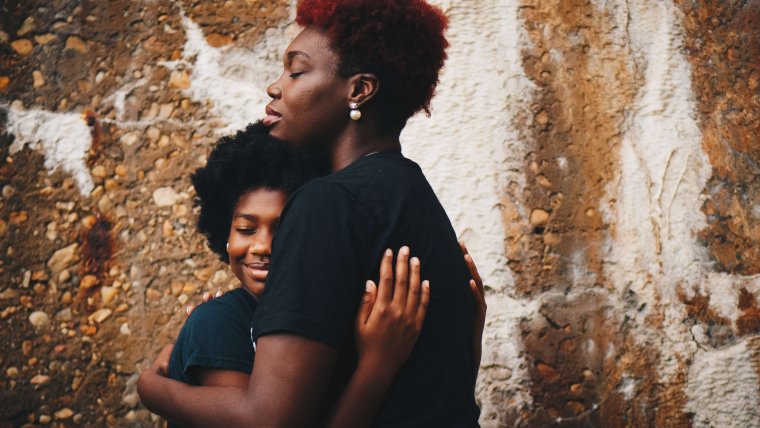 5 Family Posing Tips that Can Make Clients Feel Confident and Wonderful
www.sleeklens.com
Family photoshoots can be very hectic, especially if there are small children involved. It's challenging to pose one model, let alone a group of excited individuals.
Poses themselves often intimidate unprofessional models. People want to look like themselves in their family albums. Individuals of all kinds want to own heartwarming photographs that their children will treasure in the future, not awkward snapshots of their parents looking out of place. Similarly, couples want photographs that they can proudly share with their friends on social media.
Fortunately, poses don't have to be awkward. They can make your subjects feel comfortable in your presence. Certain poses can actually strengthen the client-photographer bond.
By giving your client these 5 simple instructions, you'll give them all the space and confidence they need to look (and feel) wonderful in front of your camera.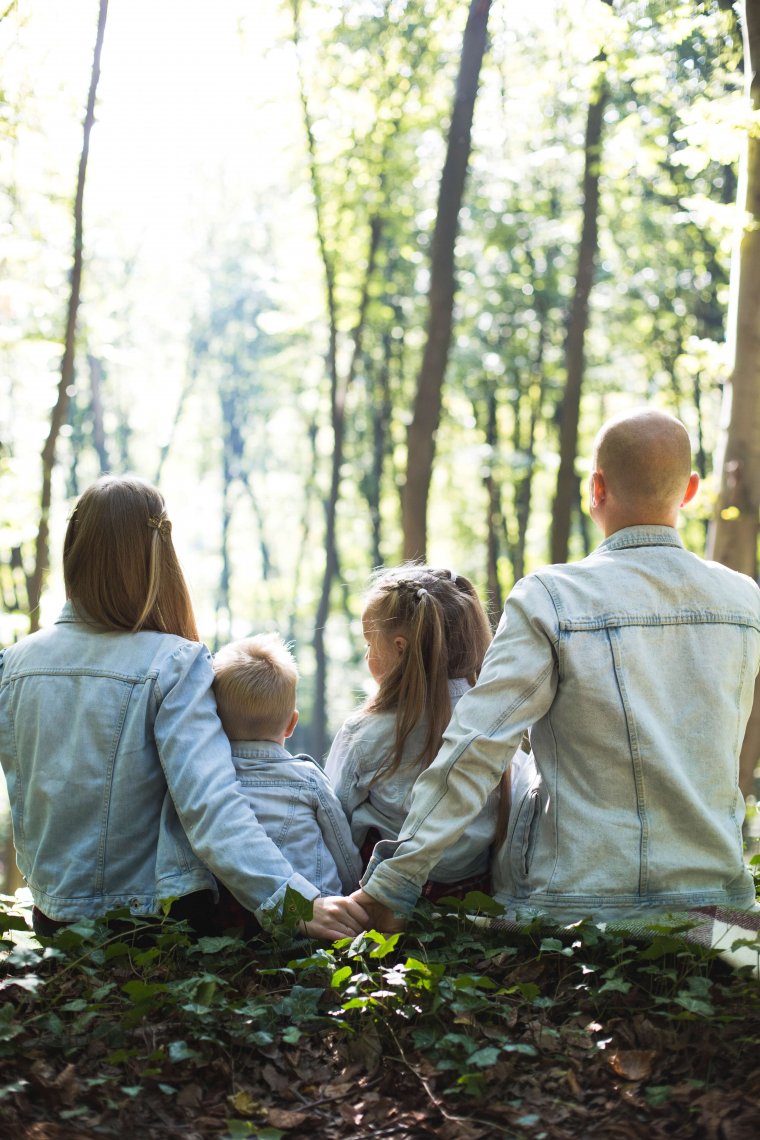 Sit Close
At the beginning of your photoshoot, take simple photographs. This way, you'll have a good variety of photos to share with your clients, and you'll get to know what kind of posing style they're most comfortable with. You'll also have a chance to make them feel at home in your presence without immediately diving into complicated instructions.
If your clients sit close to one another, you'll have lots of opportunities to take spontaneous photographs that accurately represent their relationship. Encourage them to sit somewhere picturesque and interact with one another. You'll get lots of great photos of smiles, hugs, and silliness.
As the photo above suggests, you can take photos from any angle. If some of your clients feel shy at first, take photos of their backs. Even faceless portraits can be joyful!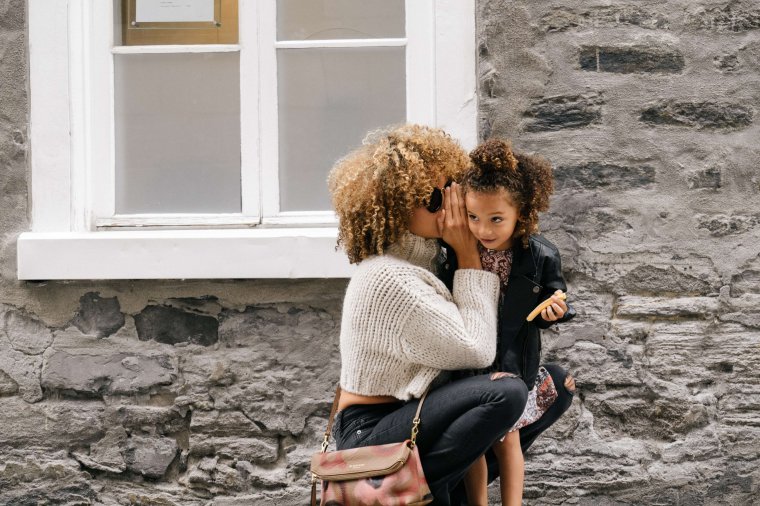 Tell Someone a Secret
An effective way to highlight a family's bond is to photograph them trusting each other with secrets.
Ask your clients to tell their family members a secret, joke, or story. They don't have to be real, but they should be entertaining. This will inevitably lead to funny reactions, great poses, and photogenic expressions.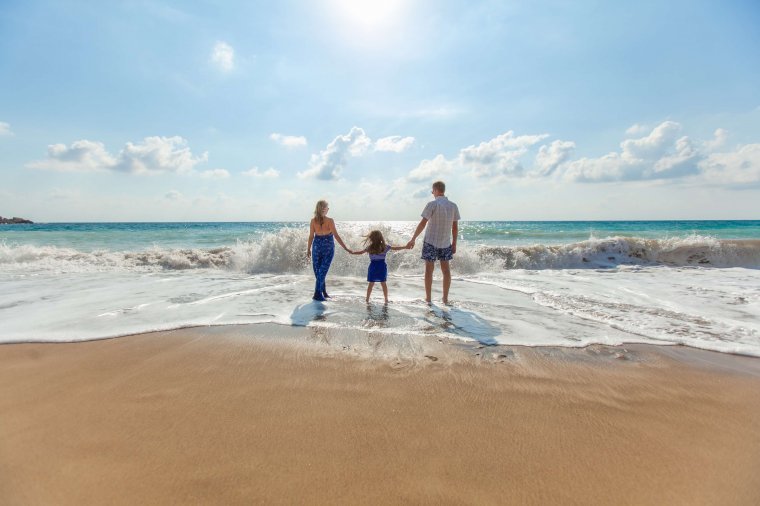 Hold Hands
Photos of loved ones holding hands may be very common, but that shouldn't stop you from experimenting with them. Hands are a great way to express bonds, friendships, and familial strength. Here are ways you can use them in your photographs:
Take photos of your clients walking somewhere while holding hands. This will give your photos an air of spontaneity and warmth.
Take photos of your clients' hands only. This could be while they're passing something to each other, playing a game, or simply comforting each other.
Ask your subjects to stand in a line or circle and hold hands. If this feels unnatural, play a game such as Holding Hands: players have to pass peanuts to each other without breaking the hand-holding chain. An activity like this will distract your clients, allow them to have fun, and give you lots of time to take great photos.

Have Fun
This is probably the most exciting instruction your clients will get. Though having fun isn't a pose, it's an opportunity for many posing ideas to emerge.
Bring a few toys that your models' children could play with. Come up with a game similar to Holding Hands that could entertain, excite, and distract your subjects. Alternatively, simply tell your models to have fun on their own. Children are experts at games; the more comfortable they are with you, the easier it will be for them to have fun together.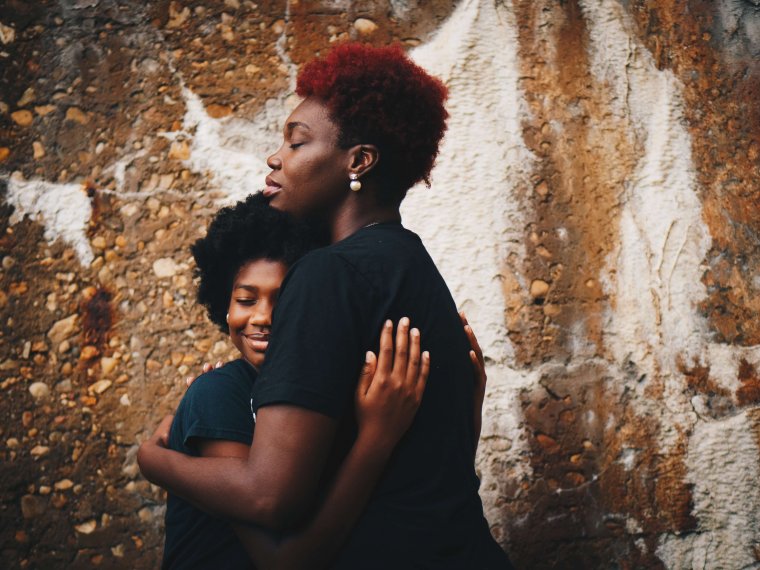 Embrace
Photos of your client's hugging will beautifully emphasize their bond. They'll also make for gorgeous album photos.
Since hugs are often very personal, you have to make sure your subjects want to embrace one another in front of you. Once they feel more comfortable in your presence, gently ask them for permission.
If you don't want to ask, notice how open they are to public displays of affection. Observe them as they pose for you. Do they enjoy hugging each other, or are they more reserved?
If this doesn't feel right to either you or your clients, don't worry. The aforementioned poses will give you lots of interesting results.
Poses don't have to be awkward or uncomfortable. They can be natural, confidence-boosting instructions that will strengthen your reputation as a photographer and improve your relationship with clients of all kinds.
SaveSave
The following two tabs change content below.

I'm an admirer of nature, a photographer, and a curious reader. Writing about photography and helping others improve is a growing passion of mine. My constant wish is to inspire others to be creatively fearless and endlessly curious. "Always dream bigger is my advice to you, because you can have whatever your heart desires" - Ashley Graham