Photographer Spotlight: Interview with Zoran Milutinovic
Photographer Spotlight: Interview with Zoran Milutinovic
www.sleeklens.com
It's time for another Photographer Spotlight episode. I recently had the great honor to interview Zoran Milutinovic, who is a very talented pet photographer from Serbia. He has specialized in cat photography and shows absolutely brilliant cat images. Read the whole interview to learn all his tips and tricks.
1) Tell us about yourself, where are you from, what got you into cat-photography and since how long have you been into cat-photography?
Zoran: My name is Zoran Milutinovic, I'm professional pet photographer based in Serbia. For me, my passion in life are cats, I always admired their personality, they are majestic little creatures, so I have specialized in photographing them in their natural environment, capturing all their quirks, habits, and facial expressions.When you're photographing cats, remember to treat them as friends, and your photos will be full of emotions. Be patient and respect your subject – never force a cat to do something against his or her will. The photography was introduced to me twenty years ago by my father who is a professional photographer, at that time it was just a hobby. I was shooting everything that I came across, but ten years ago I have realized that I am most attracted to animals, especially domesticated animals.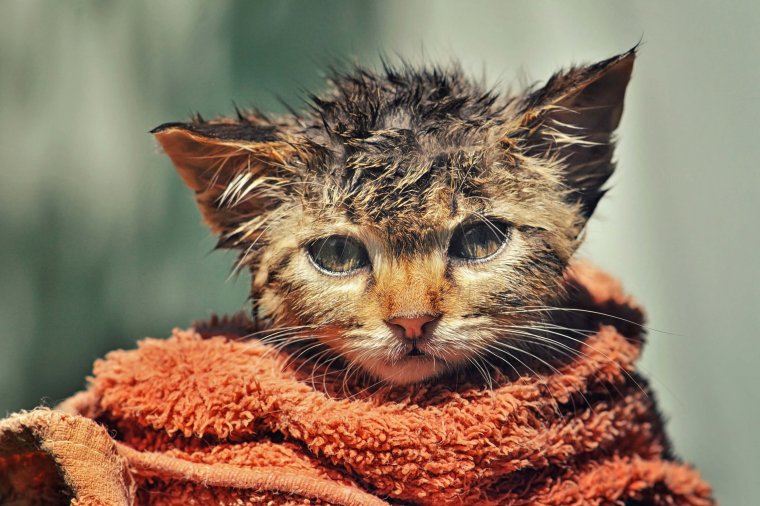 2) How much time do you spend on photography on average?
Zoran: I spend 6-7h daily, photographing and editing, or just communicating and sharing the experience with other photographers via social networks.
3) What is the favorite cat photo you took and why?
Zoran: Favorite photos are the ones with a story behind them. One of them is photo called "Fearless mother". I was lucky to photograph mother cat that carried babies to a safe location, she was so fearless, jumping on the roofs with a kitten in her mouth like it was nothing.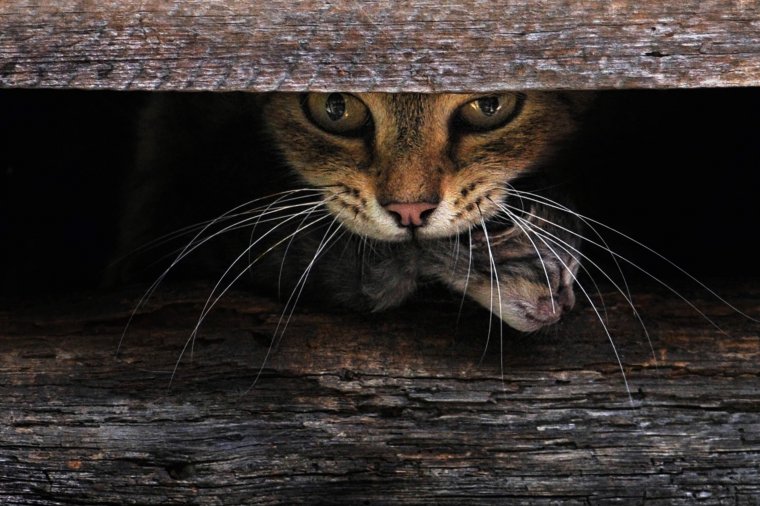 4) Which gear do you mainly use / What is typically in your camera bag?
Zoran: Currently Nikon D800 is my main gear with AF-S Nikkor 24-70mm f/2.8G ED lens.
Personally, I like shooting with 105mm f/2.8 (AF-S VR Micro-NIKKOR 105mm f/2.8G IF-ED) lens, one of the best for action shoots and for cats that are a little bit shy.
If a cat feels comfortable near you and allows you to come closer, 50mm f/1.8 (AF-S Nikkor 50mm f/1.8G) can be very useful lens too. Also, polarized filters can come in handy and softbox.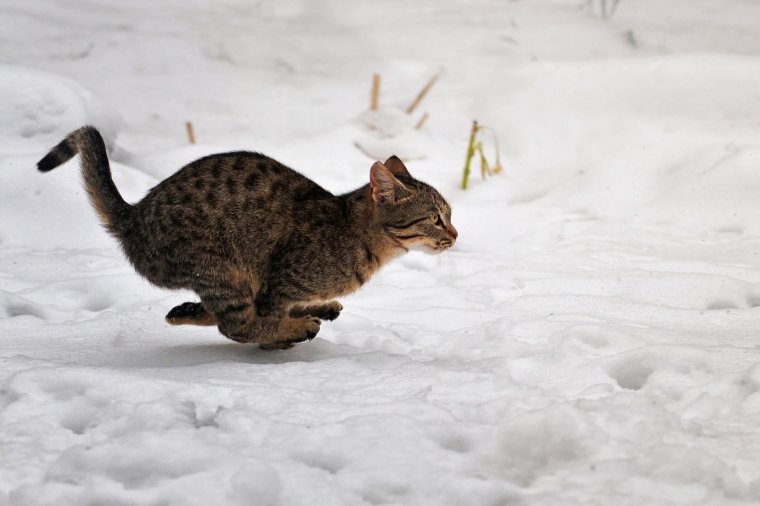 5) How do you prepare for an image?
Zoran: It may sound funny but I always have images in my head how I would like photos to look like in the end, so I always try to realize that.
6) Do you have guiding principles that you follow when you're making cat pictures?
Zoran: Principles are quite simple, try not to interfere and be patient.The chances of the cat doing what you intended are 50-50, so don't worry if you don't manage to do it during your first try.
This is the charm of shooting cats in their field, you have to work hard and eventually, good photos will follow. You must be ready to slip into strange places, roll on the grass, dirt, climb trees, and capture cobwebs for the perfect photo. Remember, if they do not want to follow you, do not make them by force. Just wait until they are ready to do it.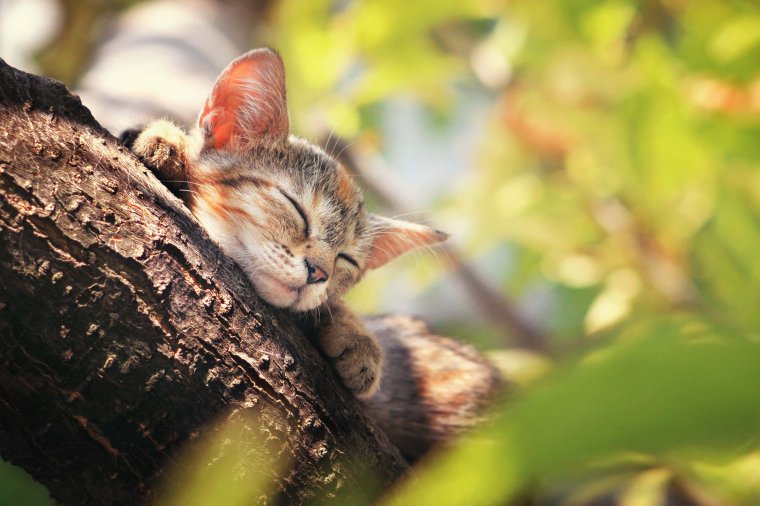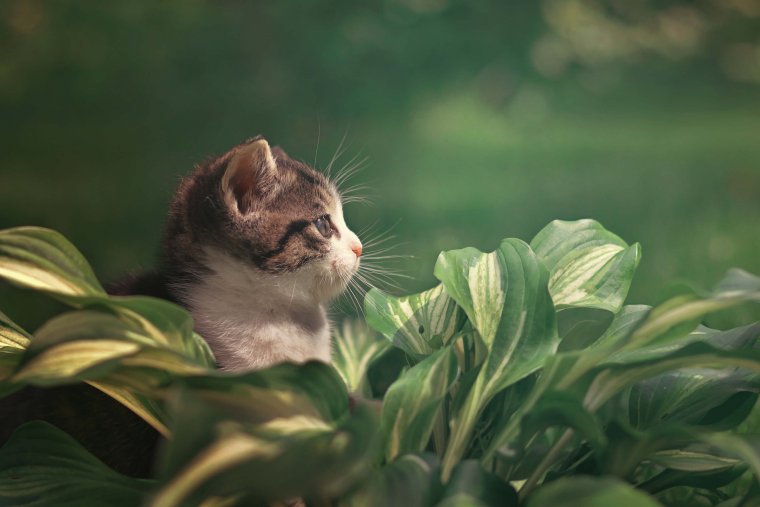 7) How important is post-processing for you? Can you tell us what kind of post processing you typically do?
Zoran: It's only important when I need to edit photos for calendars, postcards, and other products and I need to do heavy editing, other than that I mostly edit light and shadows.
8) What's the most challenging part about being a photographer?
Zoran: Most challenging part is to make every photo different from your previous one, to try not to repeat yourself, always to look for interesting and new angles, to progress with time.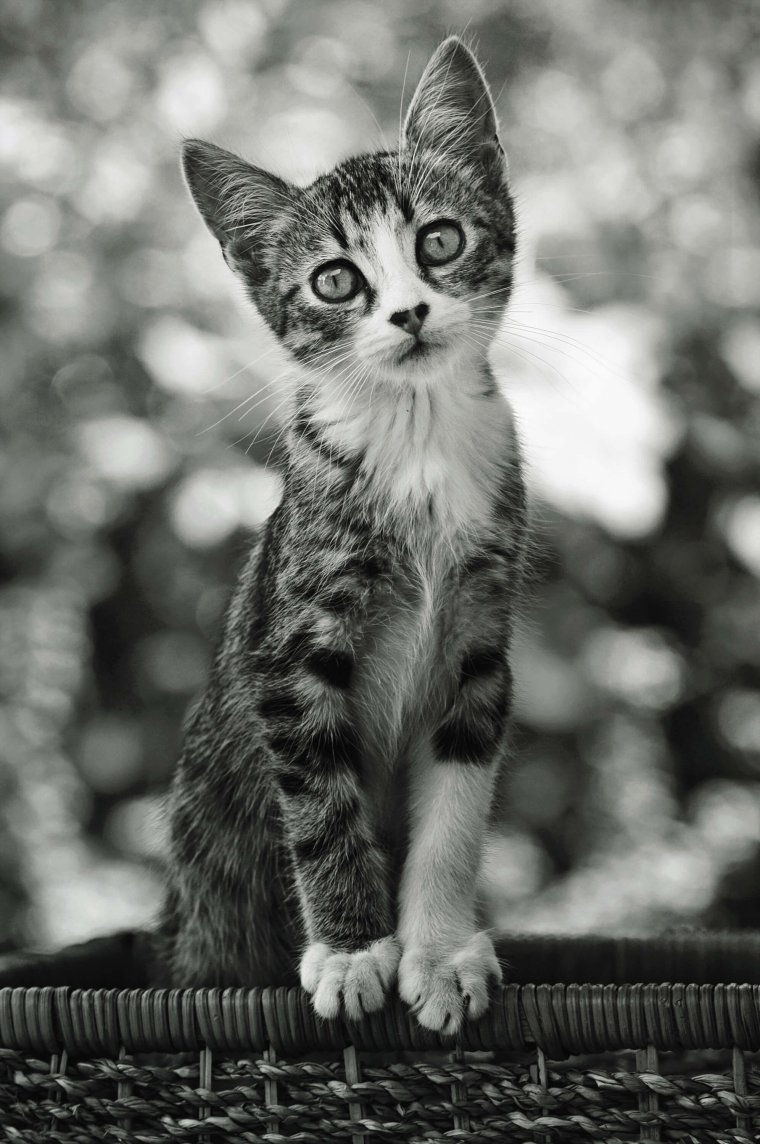 9) Do you have general advice and tips for other photographers?
Zoran: Do what you love and love what you do, the results will follow, simple as that.
Find Zoran on the Web:
https://500px.com/zoranphoto
https://www.facebook.com/ZoranPhoto81
http://zoranphoto.deviantart.com
The following two tabs change content below.
Julian Rad is a self-taught award-winning wildlife photographer, who was born in Vienna, Austria in 1991. When he bought his first camera at the age of 20, he found an expression for the fascination he had about nature & wildlife. He already had many publications in national and internation magazines and newspapers (New York Post, Daily Mirror, Daily Express, The Times, GEO, Digital Photographer Magazine...). He has won several photo competitions such as the comedy wildlife photography awards in 2015.