Photographer Spotlight: Interview with Siegart von Schlichting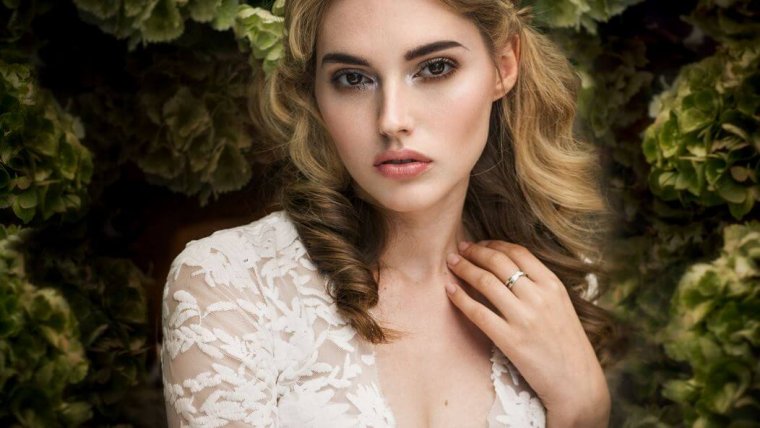 Photographer Spotlight: Interview with Siegart von Schlichting
www.sleeklens.com
Recently, I had the opportunity to interview Siegart von Schlichting, a portrait photographer from Germany. She shows truly amazing portrait images and in this exclusive interview, you'll find out what it is that makes her so good in her field.1) Tell us about yourself, where are you from? How, when and why did you get into photography?
I was born in Germany and grew up in South Africa and Namibia. In my professional life outside of photography, I have a lot to do with numbers, sales figures and excel charts, so photography is quite a different world for me. But I am very happy that I have the opportunity to work in both worlds.
I love to take pictures. It started with flowers, beautiful flowers, magical grace, beautiful colors and shapes. For a long time my main source of inspiration was to create compositions of light and shadow, sharpness and blur.
Until I discovered people photography, especially with women as models. At first it was my concern to express beauty, grace and passion. I did a lot of portraits before I discovered Photoshop. That was about 3 years ago and it changed my work a lot. A wonderfully new great world of possibilities of image design opened up for me. To this day, I love to photograph people and create beautiful portraits and pictures with the aid of photoshop.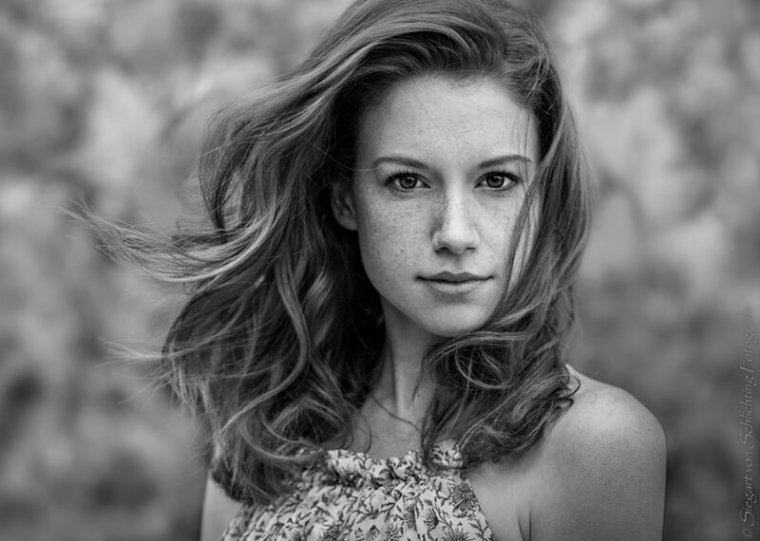 © Siegart von Schlichting: Facebook – 500px – Website
2) How much time do you spend on photography on average?
One to three days in a week with taking photos and/or editing.
3) Which gear do you mainly use ?
I currently use a Canon 5D Mark IV. I use the standard lens EF 24-105mm in studio and the wonderful EF 85mm with the aperture from 1.2. With this lens you can create portraits with a wonderfully soft background. For outdoor pictures I also like to use the 70-200mm lens. This gives me a lot of freedom and with an aperture from 2.8 I can work even in relatively poor light.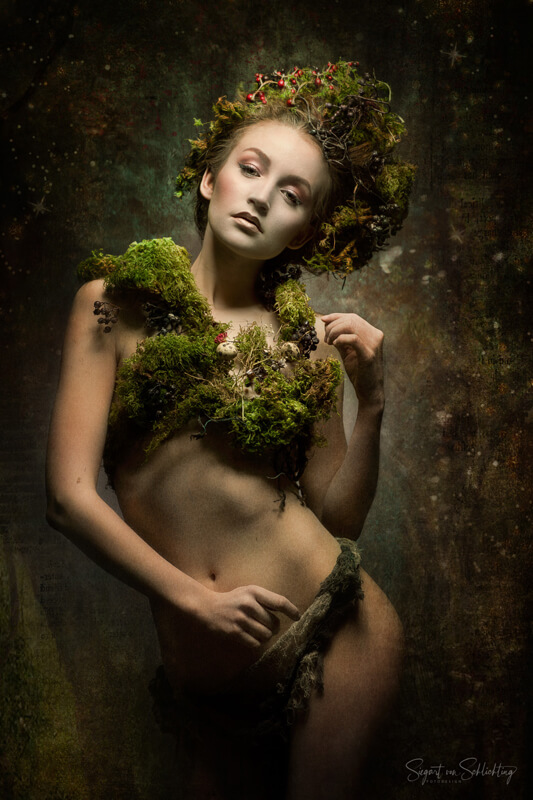 © Siegart von Schlichting: Facebook – 500px – Website – Instagram
4) Do you have guiding principles that you follow when you're making pictures (image composition)?
Yes, infinitely many :-). A good portrait really needs a lot of attention in the design. For example, the rule that the body should not be "cut up", not in the middle of the joints, not the fingers or the toes, etc.. Then how to pose hands. About this topic you could talk endlessly. I'm sure you should break rules from time to time, but I use that sparingly. I see too many photographers breaking certain rules, before they have actually understood them in depth. I like the composition of my pictures to be harmonious. That is very important to me.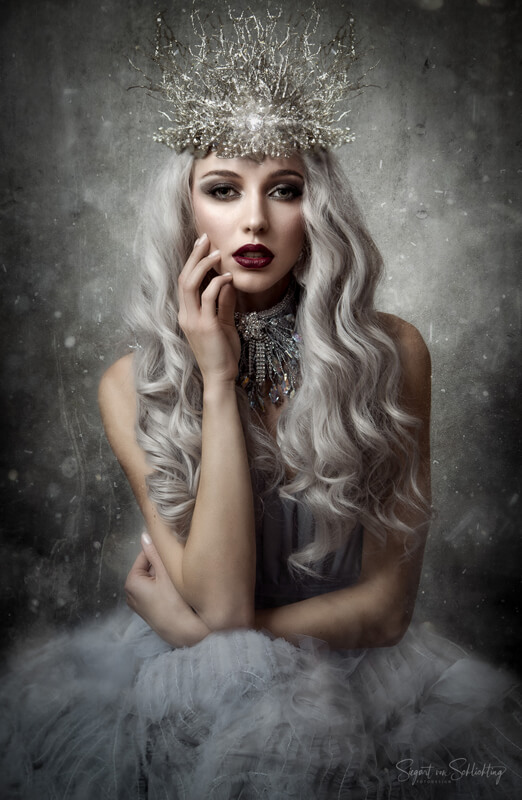 © Siegart von Schlichting: Facebook – 500px – Website – Instagram
5) How important is post-processing for you? Can you tell us what kind of postprocessing you typically do?
In the days after the shoot I typically look at the photos, searching for one that truly inspires me. Sometimes it takes longer, sometimes it goes quite fast to find the "right one".
Then I start of with a careful skin "treatment". This gives me the chance for a slow approach, of getting to know the heart of the picture. After that I look for a background or a texture, that could enhance the image. Sometimes I end up with 10 or more overlaying textures, depending on the creative idea or process. I'm looking for Flaires, Patterns, Overlays and Bokehs. I have a huge library of them. This can really take hours. When everything is done, I give the whole picture a certain color look, that fits, so all the parts join harmoniously in one arrangement.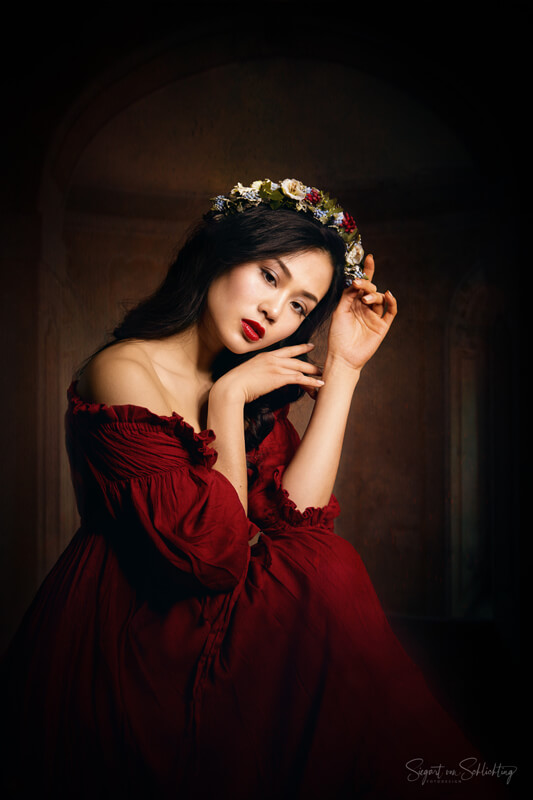 © Siegart von Schlichting: Facebook – 500px – Website – Instagram
6) What's the favorite photo you took and why?
That's not easy to answer. Mostly I am enthusiastic about my last picture. I feel like I am part of a constant learning process. Almost every day, I learn new techniques, new possibilities, which I immediately bring into my pictures. I am particularly proud of the picture "Mythical creatures". For this picture I received my first "official" award. Creating an image is an intense process, almost a birth and if the result corresponds to the inner vision, I am completely happy, as I am with this picture. But there are also "simple" portraits, like my last one, called "Laura". There's something magical about it, and even if it is very simple I still love it.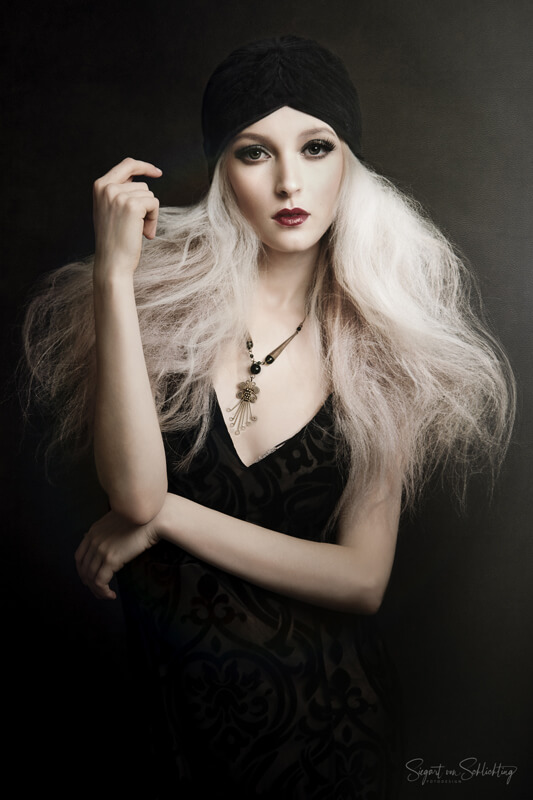 © Siegart von Schlichting: Facebook – 500px – Website – Instagram
7) What's the most challenging part about being a portrait photographer?
During every shoot I try to get the best possible photo. The photo that expresses best what I see in the person and in the styling. The challenge is, to express the beauty I see in front of me in the photo I take and create.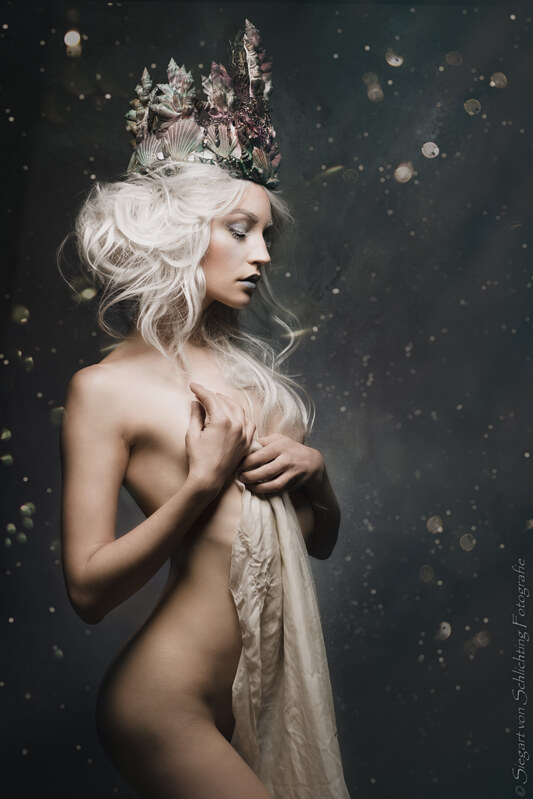 © Siegart von Schlichting: Facebook – 500px – Website – Instagram
8) Do you have general advices and tips for other portrait photographers?
Try to do your best, again and again, keep learning. Practice with patience and practice your patience 🙂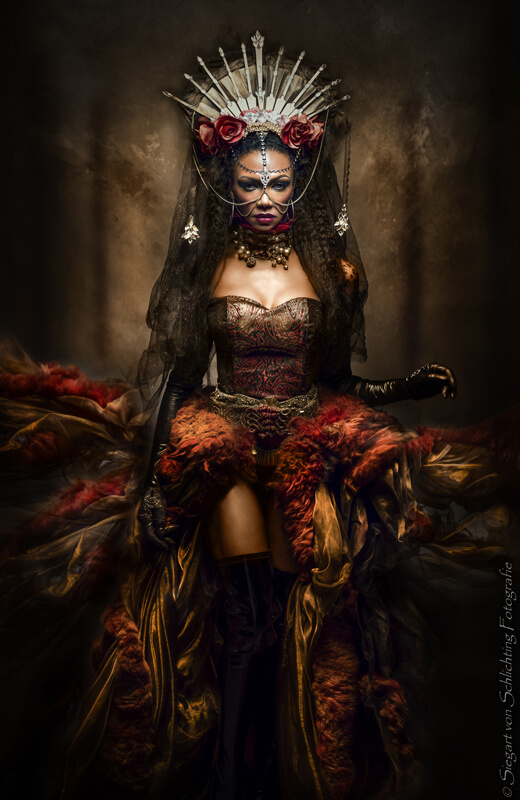 © Siegart von Schlichting: Facebook – 500px – Website – Instagram
9) Who or what inspires you to do what you do and why?
I always look for ideas e.g. on Pinterest or in magazines. Or I get inspired by the stylists I work with. One of my most important source of inspiration are the models themselves. But I'm always looking for what it is exactly, I want to show and express.

© Siegart von Schlichting: Facebook – 500px – Website – Instagram
10) What was your biggest accomplishment?
In the past three years I was very fortunate that my style of pictures was well accepted in the community. I have published a number of articles and won several medals and awards for my creative portraits, especially in international competitions. In May 2018 one of my pictures can be seen in Paris in the exhibition "Ethereal Paris – International Photo Expo". That makes me very happy.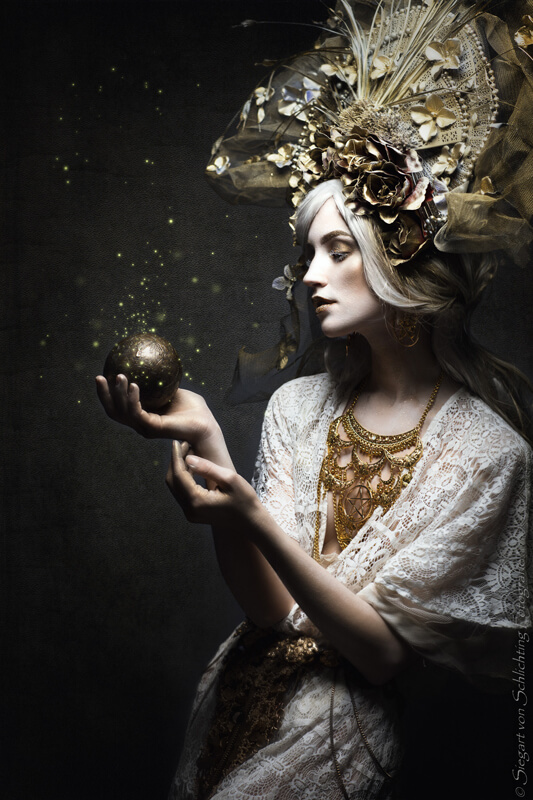 © Siegart von Schlichting: Facebook – 500px – Website – Instagram
11) What are your future photography goals?
To develop my own style further and further.
12) Where can we find your images? (Homepage, Facebook, Instagram, 500px, etc.)
www.siegartvonschlichting.com
www.facebook.com/siegartvonschlichting
www.instagram/Siegart_von_schlichting
www.500px.com/siegart
SaveSave
The following two tabs change content below.
Julian Rad is a self-taught award-winning wildlife photographer, who was born in Vienna, Austria in 1991. When he bought his first camera at the age of 20, he found an expression for the fascination he had about nature & wildlife. He already had many publications in national and internation magazines and newspapers (New York Post, Daily Mirror, Daily Express, The Times, GEO, Digital Photographer Magazine...). He has won several photo competitions such as the comedy wildlife photography awards in 2015.