Photographer Spotlight: Interview with Graham Daly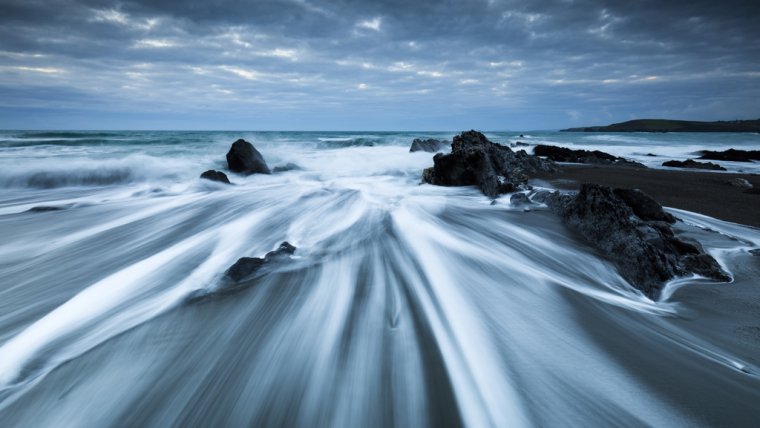 Photographer Spotlight: Interview with Graham Daly
www.sleeklens.com
Welcome to another Photographer Spotlight interview! Today I am very excited to introduce you to Graham Daly, a very talented landscape photographer from Ireland, who has agreed to answer a few questions about his photography. In this exclusive interview you'll discover what it is that makes Graham so good in his field.

1) Tell us about yourself, where are you from? How, when and why did you get into photography?
My name is Graham Daly and I live near Cork City down the south of Ireland with my wife and two young daughters. I have been addicted to photography for the past 5 years but in September of 2016, after careful consideration, I opted to leave the 12-year career that I had in the corporate IT world and step into the world of being self-employed and running my own Freelance Photography business.
My main photography passion is that of photographing the landscape and coastal regions of Ireland. I love to take people out into the landscape and teach them how to enjoy the landscape and to produce their own landscape art as well. I do offer various commercial photographic services as well, such as Portraiture, Product Photography, Commissioned shoot, etc.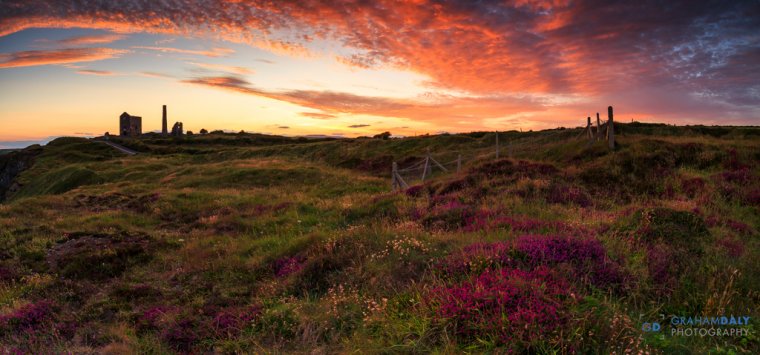 2) How much time do you spend on photography on average?
As a full-time Professional Freelance Photographer, you would think that I spend all my time out and about with the camera and actual image capturing activities but the reality of Professional Photography is quite the opposite actually. Essentially I am a one-man company whereby not only am I the Photographer but I am also the Artistic Director, the Chief Executive Officer/CEO, the Chief Financial Officer/CFO, the Sales Manager, the Accountant, the Marketing Department, the Social Media Manager, the Web Designer, the SEO specialist and much more!
Needless to say that running your own Photography business is one that involves a lot of work and one that requires a wide variety of skills outside of Photography itself and it is not for everyone but I really do like the ability to schedule my own hours. This is a complete change and far cry from the 12 years I spent in the corporate IT world.
If I was to summarize in a simple percentile ratio, I would say that 25% of my time is spent with the camera in my hand the other 75% is consumed with the various business activities that I outlined above.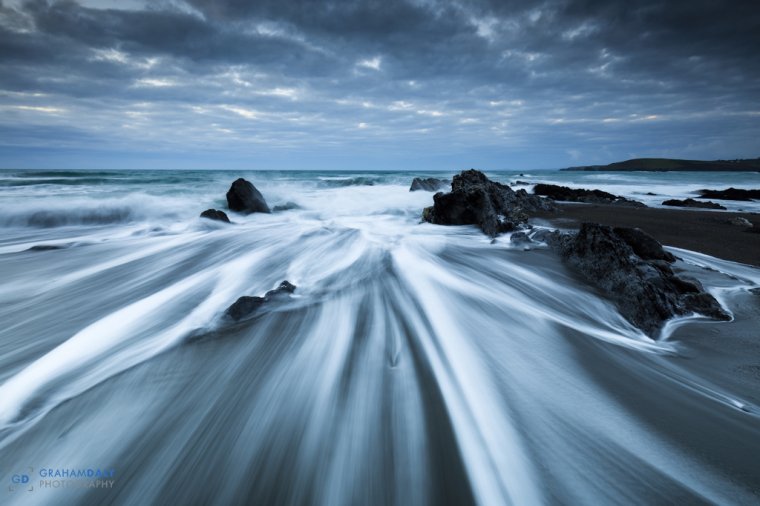 3) Which gear do you mainly use / What is typically in your camera bag?
Some readers may be happy to hear that I am a Canon shooter whereas some others might not be so happy. I am not really a Canon fanboy and in fact, I don't really afford too much weighting towards particular camera manufacturers. Truth is, I am a Canon shooter because it was the first camera I got, which was the Canon 550D by the way, and I have since invested in various Canon, Sigma, and Tamron lenses over the years. I could change to another camera system but to be honest I don't really see any major benefits of doing so at this moment in time.
Sure, there are great Nikon models on offer such as the Nikon D750 or the Nikon D800 series as well great offerings in the mirrorless domain such as the Sony A7 series or the Fuji XT series. All great camera systems and they each have their own pros and cons just like the Canon models but at the end of the day the camera is just a tool and I feel that any given Photographer should pick whatever tool is best equipped to meet their own specific needs and will help them to complete the photographic tasks that lay in front of them.
As mentioned above, I started with the Canon 550D. I also invested in a Canon 7D within 1 year of getting the Canon 550D because I wanted a better weather sealing and greater robustness for the main type of photography that I like to focus on, which is Landscape and Seascape photography. A few years ago I then upgraded to the full frame Canon 5D Mark 2 which was a fantastic camera. After pushing that sensor to its limits with respect to noise handling at high ISOs on account of Astrophotography, I got the Canon 6D which is my main camera these days.
With respect to lenses, I currently use a mixture of Canon and Sigma models for the majority of my work. The Canon 16-35mm ƒ/4 is attached to my Canon 6D 90% of the time for my Landscape shooting needs. I then switch over to the Canon 70-200mm ƒ/4 for longer landscapes and short telephoto effects. I also have a Samyang 14mm /2.8 lens which is strictly for Astrophotography shoots.
I also have a Canon 50mm ƒ/1.4 and a Sigma ART 85mm ƒ/1.4 for Portraiture. Both of those lenses are really nice focal lengths that provide great bokeh and background blur.
For Nature and Wildlife work, I use a Sigma 150mm ƒ/2.8 Macro lens when chasing after Dragonflies and Damselflies and when looking for close-up detail of smaller subjects. I also have a Canon 400mm ƒ/5.6 lens for other Wildlife subjects.
Although I possess the knowledge and skill to blend multiple exposures in Photoshop, I still personally prefer to try and get things right in a single exposure (when possible!) while out in the Landscape. To control dynamic range and exposure times for a given scene, I currently use a mixture of Graduated ND filters and ND filters from both LEE and NiSi, although it is the NiSI V5 Pro 100mm system that I primarily use most often these days. I really love the build quality of the NiSi V5 system and their wide range of glass filters.
With respect to Tripods, I have a mixture of models from both Manfrotto and Rollei but my main tripod these days is the Rollei Rock Solid Alpha model which is carbon fiber meaning that I have a very strong but yet lightweight tripod which is really useful for longevity with regards to surviving the onslaught of seawater that I expose it to and also is perfect for carrying around all day out in the Landscape.
Lastly, I have an array of head torches in my bag for finding my way around the landscape in the dark or when shooting Astrophotography. And of course, one can never have enough lens cloths or waterproof clothing and footwear!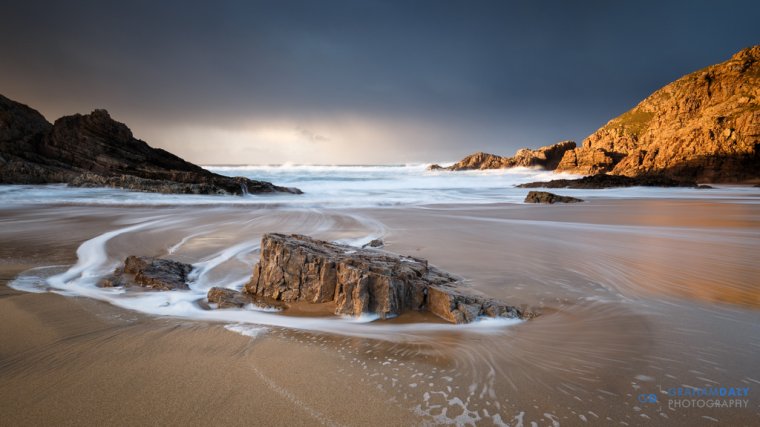 4) How do you prepare for an image?
I deploy the same process with respect to all of my Landscape images. Firstly, I spend a lot of time researching potential image making locations by using various sites and applications. I frequently use Flickr or 500px to search for images of a given location and try to get an idea of what it may look like during different seasons of different times of the year.
Secondly, I work out the sunrise/sunset times as well as the direction of the sun using the Photographers Ephemeris (TPE) or PhotoPills applications. By visualizing the direction of the sun using these applications, I am then able to work out what time of day and what months in the year will yield the highest potential for capturing the images that I desire.
Lastly, it is just a case of checking the weather and tide applications in order to determine what day might be best for achieving the types of conditions that I am after.
Even after all of the planning and researching, at the end of the day it really all comes down to the luck of the draw as to whether or not the right conditions materialize on the day itself. But as they say, if you are not in then you can't win!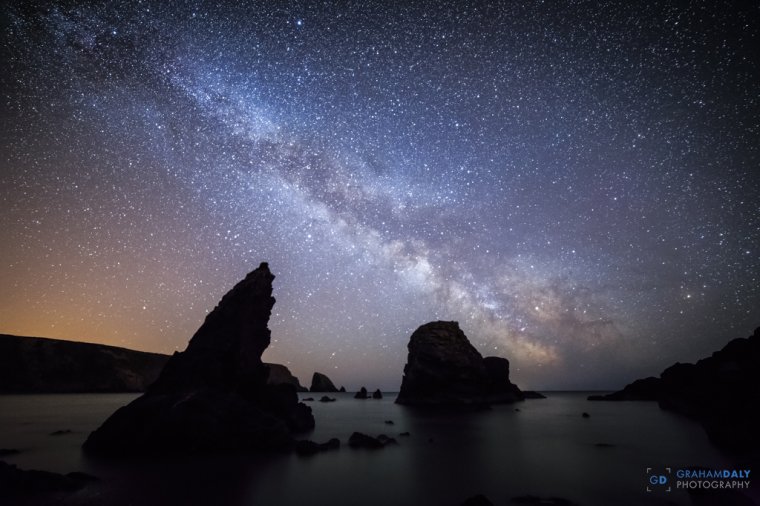 5) Do you have guiding principles that you follow when you're taking pictures?
Naturally, I try to adhere to the "Rule of Thirds" with respect to the majority of the image compositions as 90% of the time this will yield better and more dynamic results. But of course, in scenes where reflections are present, I will then opt to capture the natural symmetry within the scene by placing the horizon in between the thirds.
I also try to avoid having too much negative space on any particular corner or side of the frame. I prefer to have points of interest within each third of the frame.
Lastly, I try to utilize leading lines whether they are straight, diagonal or my favorite, "s" curves within my image compositions but only when the lines are actually leading the viewer towards my intended main subject. If any lines were actually leading the eye away from the main subject, then it would certainly be more effective to omit that line from the composition.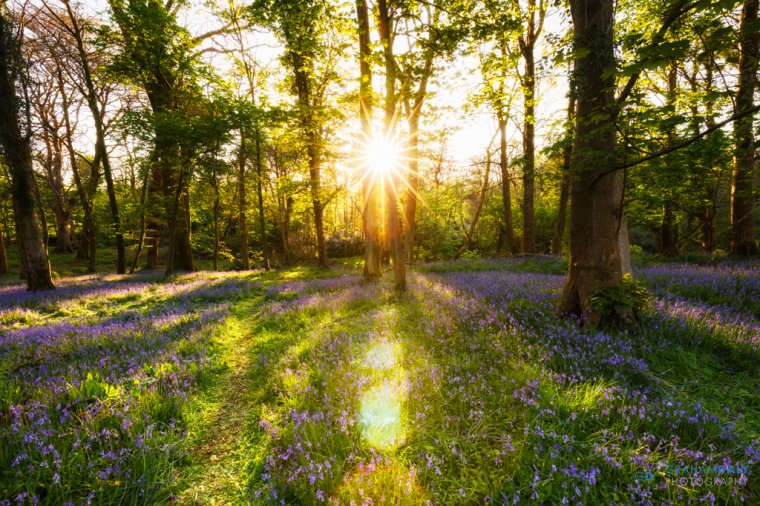 6) How important is post-processing for you? Can you tell us what kind of postprocessing you typically do?
The photographic process is more than just clicking the shutter button! First you have to visualize the image, then you need to capture the image, next you need to process or develop the image and lastly, you need to present/display your image whether that is in the form of a print or on a screen.
All images need to undergo a certain amount of processing. If you set your camera to JPEG, then the camera applies processing changes before saving the file including sharpness, contrast and color adjustments. When shooting in RAW, then you take control of the processing adjustments.
The important key is to learn what adjustments should be made and to what extent. How much sharpness is needed? How much contrast? White balance and color temperature adjustments?
I am a firm believer that the key is subtlety. Less is often best. Only adjust what needs adjusting and only by small increments at a time. Pushing the Lightroom/Photoshop sliders to +100 or -100 rarely provides satisfying results and often just degrades the image.
For all of my images, I use Graduated Filters at the capture stage so that I can control the dynamic range in a single exposure and then I can use Lightroom to apply some basic global and local adjustments. I prefer not to have to rely on image stacking and layering in Photoshop when possible.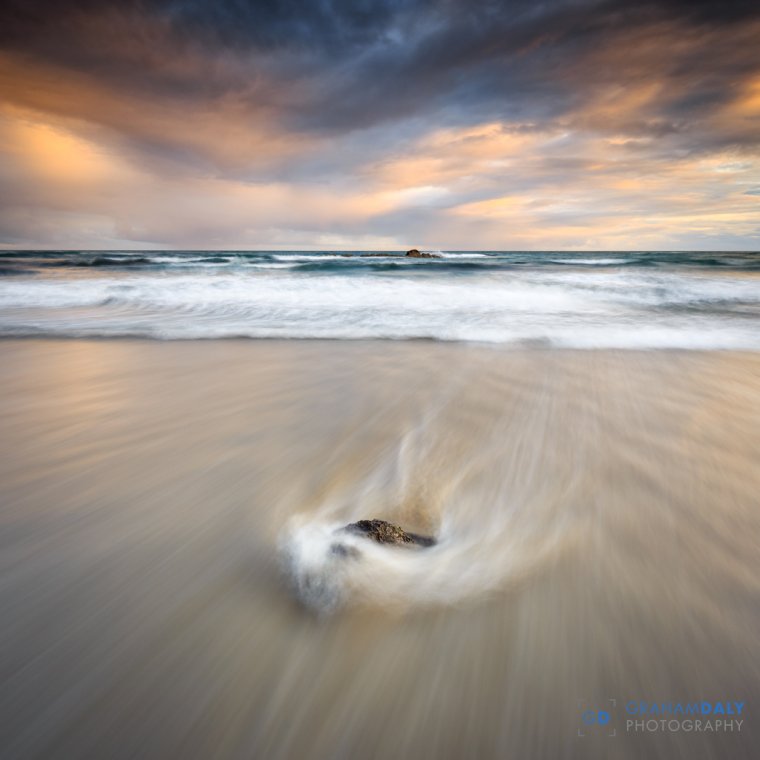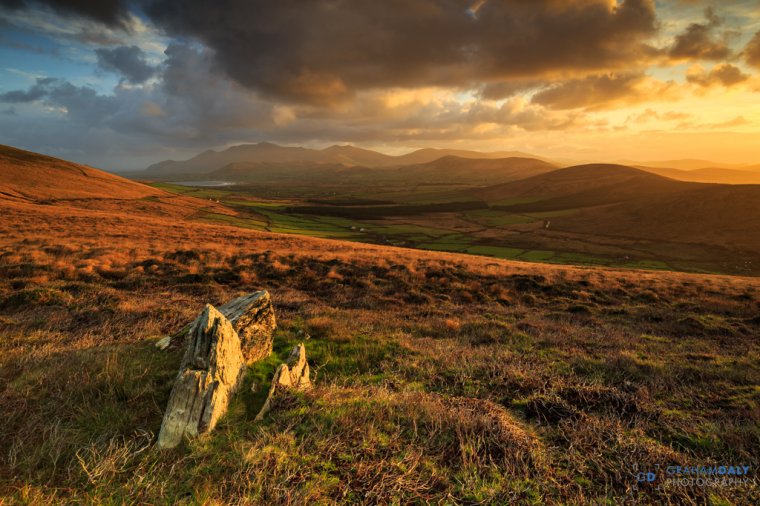 7) What's the most challenging part of being a nature/landscape photographer
For me, the greatest challenge with Landscape/Nature/Wildlife Photography is also one of the most appealing aspects of these genres and that is the fact that the weather and natural lighting conditions are often unpredictable and you never get the same lighting conditions twice, unlike the formulaic approach of artificial light in a studio setting. Chasing and waiting for the right light to present itself within the Landscape is both a blessing and a curse!
Also, another big challenge with these genres is that they are on the low end of the spectrum with respect to revenue generation. They often require a large investment of time and money with respect to traveling around to various locations on several occasions in search of that great light and great images and yet there is often very little return on that investment with the continuous declining value and volume in image sales. In the past a Photographer might have been able to make a steady income through Stock sites or image sales but these days that is simply not a possibility for 97% of the photographer population.
I think industry and the market have changed over the past few years to the point where the only real sources of income for Landscape and Nature Photographers are mostly through that of Workshops and Photo Tours as well as YouTube video advertising if you were lucky enough to have a big enough audience via your YouTube channel.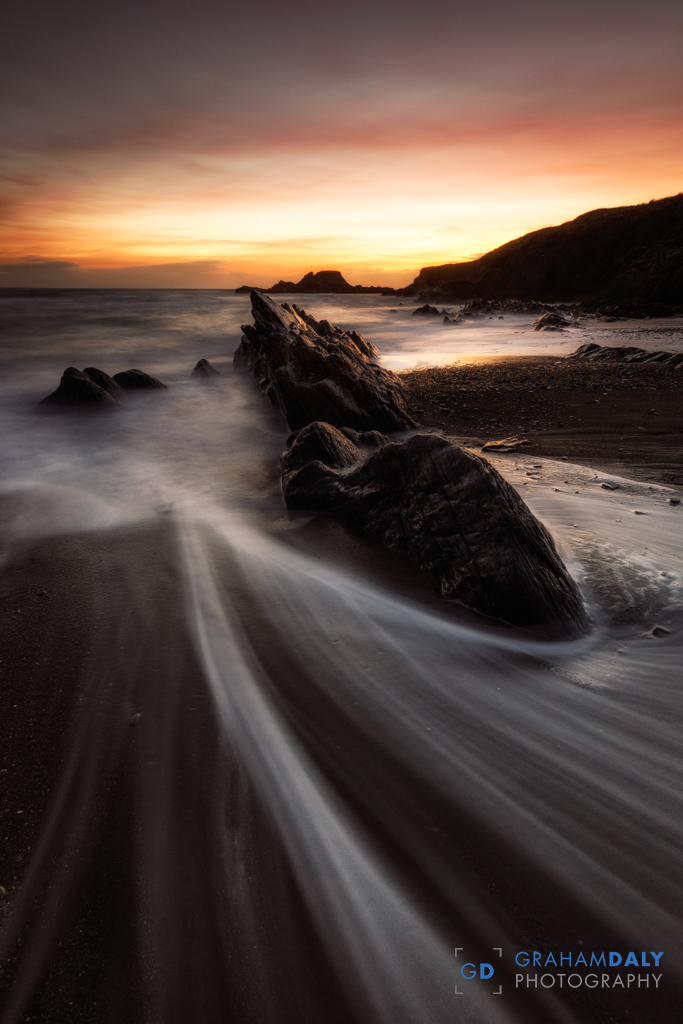 8) Who or what inspires you to do what you do and why?
Every day you read about problems and negativity within the world and yet most people fail to realize all of the good and the beauty that is available for free all around us in the natural landscape.
Spending time out in the landscape is a great way to get exercise, to unwind and de-stress and also to reconnect with nature. When the opportunity to produce a great image presents itself then it is a nice bonus. But my first priority is just to enjoy being in the moment while out and about within the landscape.
9) What do you know now that you wish you knew when you started?
Don't underestimate the importance of the right light for the right scene/image. These days if the light is not right, then I do not even take the camera out of the bag. There is no point in clicking the shutter for the sake of it. If the image making potential is not there then don't try to settle for mediocrity.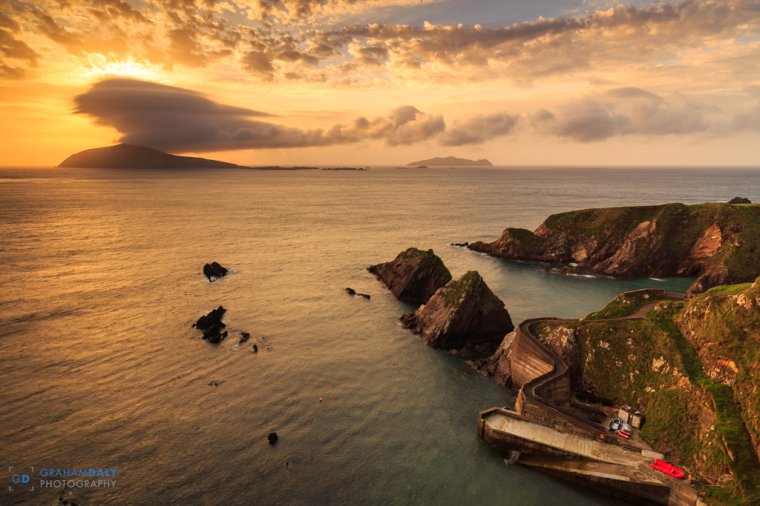 10) What are your future photography goals?
In 2018 I definitely want to spend more time on the commercial aspects of my Photography such as Product Shots as well as producing more tutorial and vlog video footage.
11) Where can we find your images?

Firstly you will find my website at http://www.grahamdalyphotography.com
This is where you will find a sample selection of my images, my online Print Store, my Blog and my Landscape Photography Workshops & Photo Tours.
Secondly, my main Social Media platforms are that of Facebook (https://www.facebook.com/grahamdalyphotography) and Instagram (https://www.instagram.com/grahamdalyphotography).
My Facebook page is where I usually share my images, details concerning upcoming Workshops as well as other photographic related material such as interviews, product reviews, and articles that I write for other photography sites such as 1x.com (https://1x.com ). I also share images on Instagram but here you will also find Behind-The-Scenes style images from when I am at locations photographing.
I also post images regularly on 500px (https://500px.com/grahamdaly1) and Flickr (https://www.flickr.com/photos/grahamdalyphotography). I like the large display/viewing options that both of these sites provide.
Lastly, I also produce tutorial style videos concerning Adobe Lightroom, Photoshop and other software that are available on my YouTube channel (http://www.youtube.com/c/GrahamDalyPhotography).
Truth be told, I have not had the time to produce video material for most of 2017 as I have been busy with other projects but in 2018 I plan to start producing more videos, including VLOG style videos from my photography adventures while out and about with the camera.
SaveSave
SaveSave
The following two tabs change content below.
Julian Rad is a self-taught award-winning wildlife photographer, who was born in Vienna, Austria in 1991. When he bought his first camera at the age of 20, he found an expression for the fascination he had about nature & wildlife. He already had many publications in national and internation magazines and newspapers (New York Post, Daily Mirror, Daily Express, The Times, GEO, Digital Photographer Magazine...). He has won several photo competitions such as the comedy wildlife photography awards in 2015.