Photographer Spotlight: Interview with Nicholas Roemmelt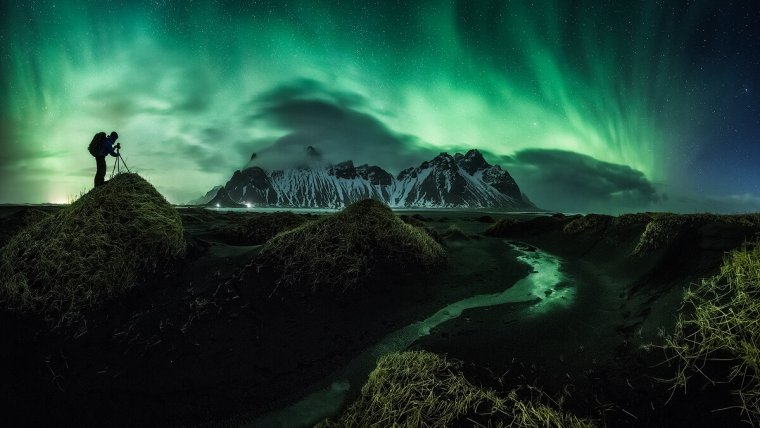 Photographer Spotlight: Interview with Nicholas Roemmelt
www.sleeklens.com
Welcome to another episode of photographer spotlight! This time I had the great honor to interview Nicholas Roemmelt. Nicholas is an award winning photographer from Austria who shows aesthetically and technically perfect landscape images. In this exclusive interview, you'll find out what it is that makes him so good in his field.
Tell us about yourself, what do you do and where are you from?

Nicholas: My name is Nicholas Roemmelt I am a 43 years old professional adventure escape, landscape and starscape photographer based in Tyrol, Austria. But being a professional photographer is only my second occupation as I work as a dentist in my everyday life.
I was born in Munich raised in Bavaria, received the medical doctor's degree in dentistry and moved to Austria for founding my own private dental clinic together with my wife who is a dentist and photographer, too.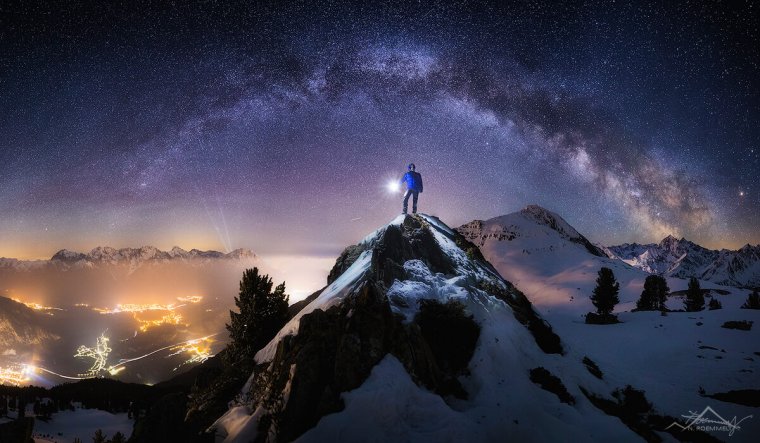 How and what got you into photography, and since how long do you do it?

Nicholas: I got myself really late into photography as I've never taken any pictures before my 30th birthday. I received a small camera from my wife as a birthday present to "bring home" some of our adventures we were experiencing outdoors. Before I became a photographer I had always been a mountaineer, globetrotter and outdoor enthusiast. I was completely hooked on photography from the very first second and became soon a self-taught photographer. As I started with Milky Way photography there simply haven't been any information about how to do so with a digital DSLR, so I had to develop my own techniques and soon became one of the first European Milky way photographers.
How much time do you spend on photography on average? Are you professional or is photography a hobby of yours?

Nicholas: As a pro I have to use nearly every second of my spare time when I am not working as a dentist to plan and realize my next pictures.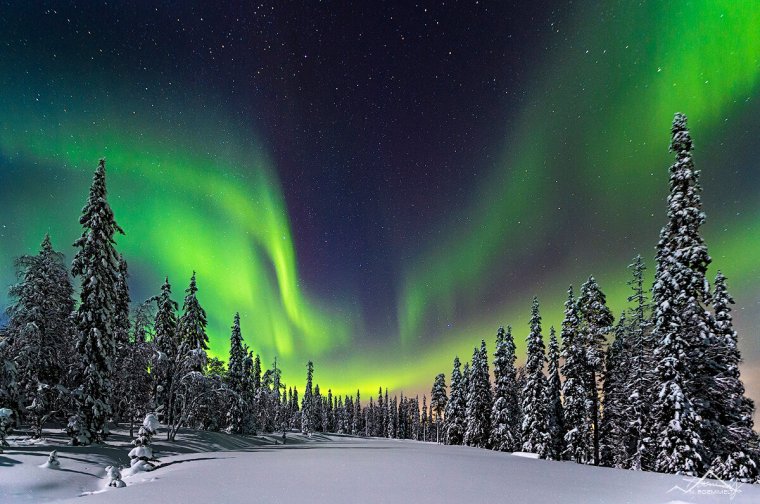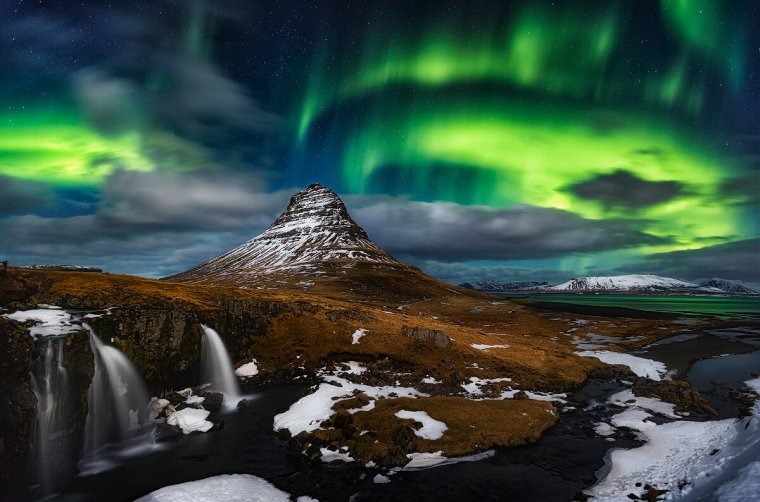 What is the favorite photo you took and why?

Nicholas: I think it´s the Picture "The Photographer". I think the picture makes you feel like we felt standing on that sand dunes in front of the Vestrahorn with the northern lights dancing above, while we were sandblasted from the storm that kept on hitting us all night long.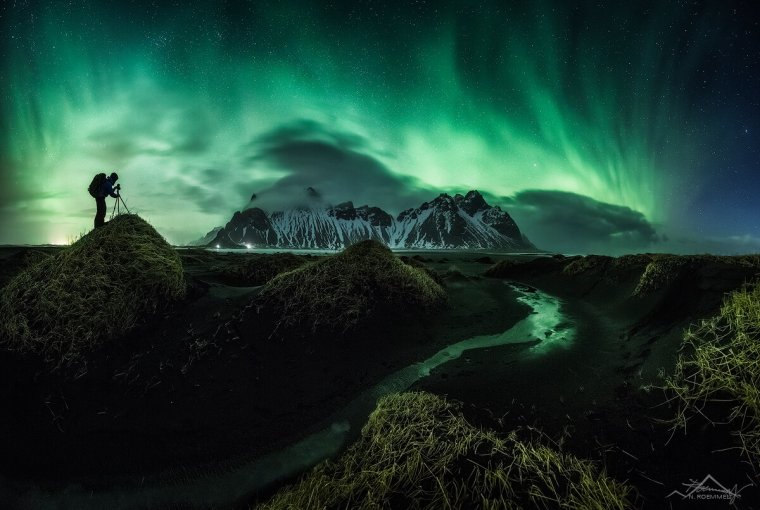 What is typically in your camera bag?

Nicholas: In my bag you´ll find a Canon 1DX Mark II, Canon 6Da, Canon EF 11-24mm f4.0 (this is definitely my favorite lens), Canon 16-35mm f2.8 L III, Canon 24-105L f4.0 IS L,Nikkor 14-24mm f2.8, DJI Phantom IV Pro + and a lot of gadgets like remote control, batteries and CF/Sd Cards and a Panorama Plate.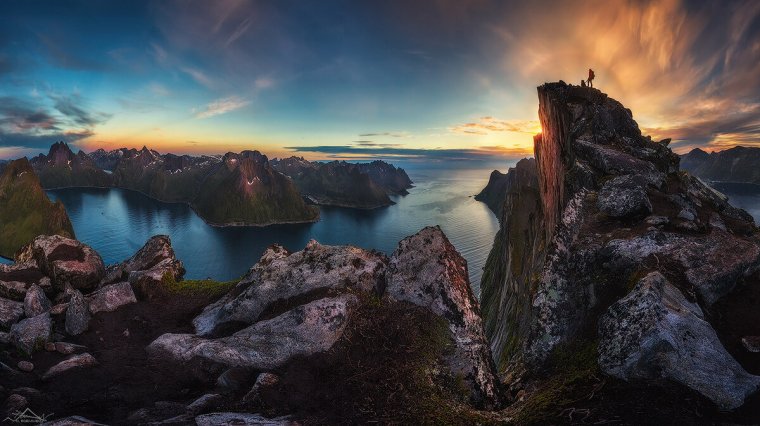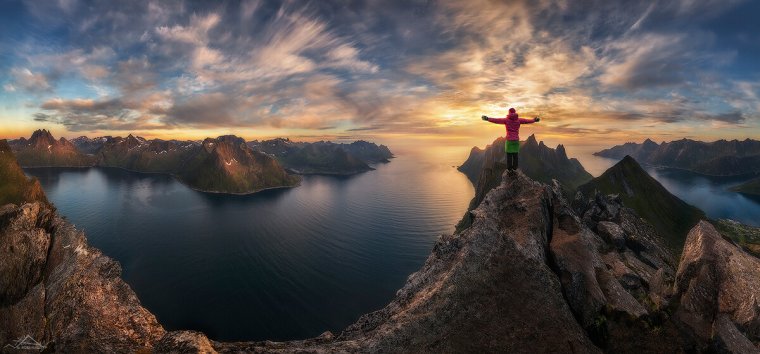 How do you prepare for an image?

Nicholas: I think preparation is the most important thing in taking mesmerizing pictures. I hardly have ever taken any successful picture by chance. I love doing a lot of research for a picture, reading maps, finding all kind information about a spot online. I often scout those places to check out the best foreground, angle or time of the year before I hike there to take my photographic vision. But sometimes there is no time scouting a place so I try to get as many information as possible.
It´s sometimes a lot of "blood and tears" but it always pays off on location.
Do you have guiding principles that you follow when you're making pictures?

Nicholas: Take nothing but photographs and leave nothing but footsteps. As a nature photographer I am always concerned about nature and I would never trample down any fragile plants, or biocrusts, disturb wildlife or leave waste in wilderness for a picture.
Though I am using Photoshop I am not a composer and as a principle I never combine different shots from different locations or times.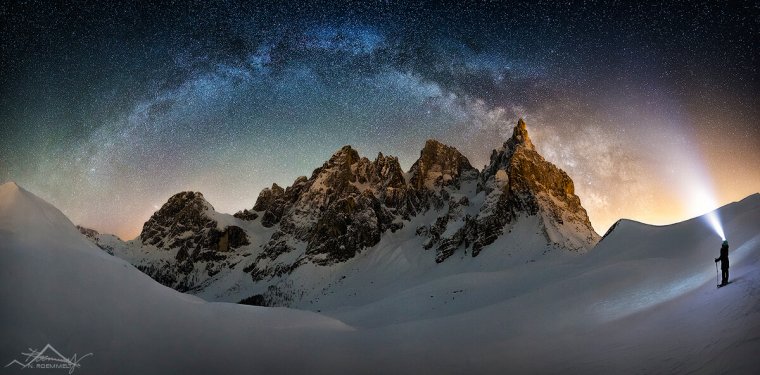 What difficulties do you encounter when you are about to start a project?

Nicholas: Well, there are a lot of difficulties you will encounter … and the toughest part is probably the photographic vision at the very beginning of a project. Finding new perspectives or having a fresh view on a topic is most demanding. As I don´t like doing spots a billion photographers have done before me, "my" locations are mostly unknown or remote or both. Many landscape photographers prefer driving to a spot, hiking for about 5 minutes and bringing back a ton of "killer" shots (a billion other photographers have done before them), that´s not my way.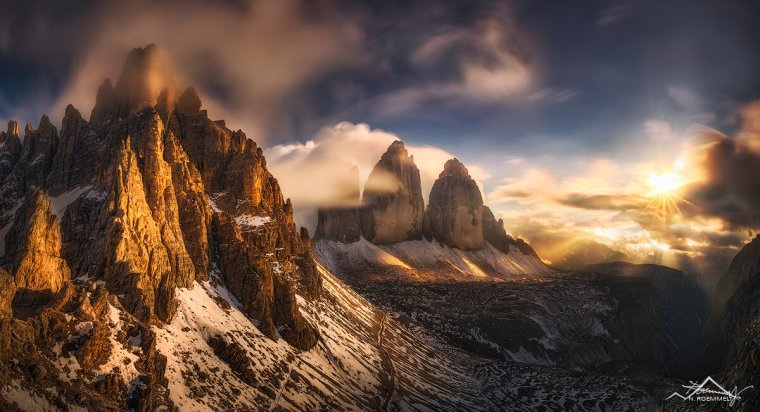 What are you working on at the moment

Nicholas: Well I´ve just finished my forthcoming book ("Sternbilder – Alpen in der Nacht; "Constellations -The Alps during night", unfortunately only in German, www.venture.photography) that will be published in March. It has been a lot of work and I´ve just finished a photographic project that I had planned for two years, too. I found a real big glacier cave in the Alps and could realize some night shots and panoramas that have never been taken before in that cave.
For this year I have many new projects on my bucket list but don´t want to reveal too much about those projects yet!
How important is post-processing for you? Can you tell us what kind of post processing you typically do?
Nicholas: It's very important. I love to express my emotions I had felt on location by post processing. I am using Photoshop a lot but I am NO composer. I am not combining different pictures from different places or times. I don´t like showing "fairy tale" pictures, I want to show my "personal" vision of a certain place.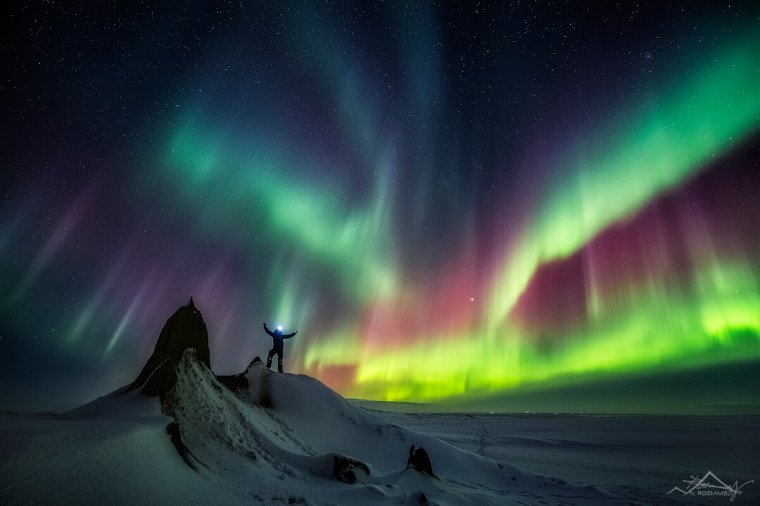 What's the most challenging part about being a landscape photographer

Nicholas: I think the most challenging part of being a pro landscape photographer these days is not getting too deep into that social media stuff. I think there are a lot of landscape photographers out there who in my opinion only take pictures to be able to post and share their next experience and picture, hungry for likes and fame. I think it's important to have a vivid fanbase and keep your followers and clients involved but I prefer going outdoors and get inspired by nature for my next project, rather than counting likes and shares or checking the organic reach. If you stop posting what you like and instead post only pictures that will probably get the most "likes" something is definitely wrong.
Do you have general advice and tips for other landscape photographers?

Nicholas: Do not try to copy another landscape photographer, get inspired but never try to copy anybody. Do not only try to reshoot famous and easy spots it's quite boring and you will get mostly stale results. Evolve your own style and view on things, find your own locations or point of views.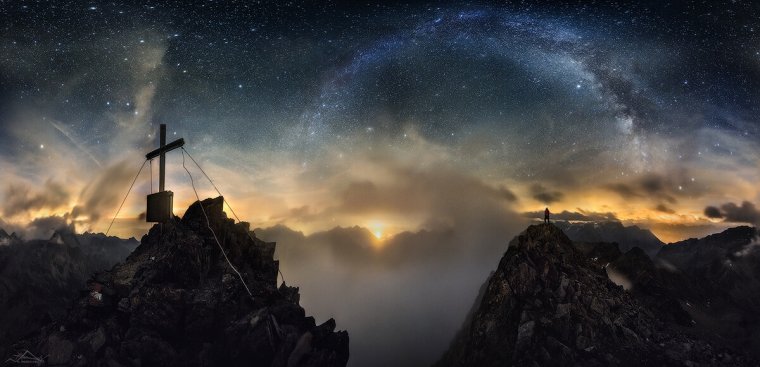 What are your future photography goals?

Nicholas: Having more time for photography – that would be insane, hahahaha …
Find Nicholas Roemmelt on the Web:
500px
Facebook
Instagram
All images by Nicholas Roemmelt.
The following two tabs change content below.
Julian Rad is a self-taught award-winning wildlife photographer, who was born in Vienna, Austria in 1991. When he bought his first camera at the age of 20, he found an expression for the fascination he had about nature & wildlife. He already had many publications in national and internation magazines and newspapers (New York Post, Daily Mirror, Daily Express, The Times, GEO, Digital Photographer Magazine...). He has won several photo competitions such as the comedy wildlife photography awards in 2015.