Photographer Spotlight: Interview with Andrew Schoeman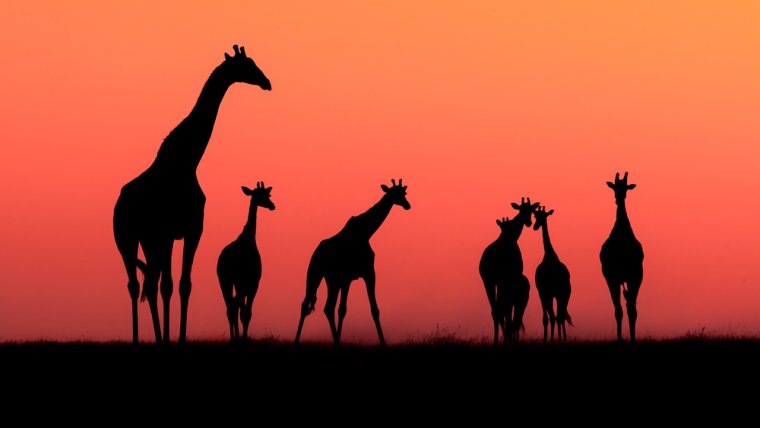 Photographer Spotlight: Interview with Andrew Schoeman
www.sleeklens.com
Welcome to another Photographer Spotlight interview! Today I am very excited to introduce you to Andrew Schoeman, a very gifted wildlife photographer from South Africa, who has agreed to answer a few questions about his photography. In this exclusive interview, you'll discover what it is that makes him so good in his field.
1) Tell us about yourself, where are you from? How, when and why did you get into photography?
I am from Nelspruit in South Africa, Currently living in the bush at a Lodge Called Kirkman's Kamp in the Sabi Sand Game reserve and Working for a Travel Company called andBeyond, I am 44 yrs old and have been working as a field guide and photographic guide since 2000, I started photography shortly after beginning my guiding career, I had great opportunities to photograph Wildlife by taking people on Safari.
2) How much time do you spend on photography on average?
As much a possible! Whenever I can get out into the bush I take the opportunity but I would say about 10 days a month on average.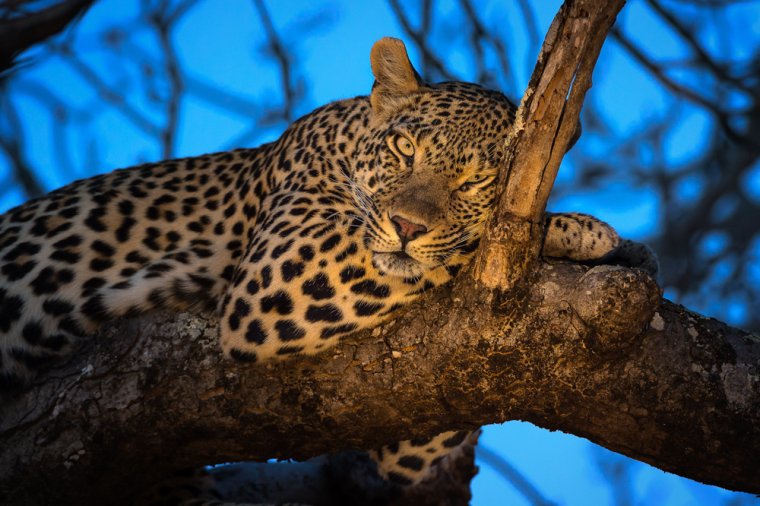 3) Which gear do you mainly use / What is typically in your camera bag?

I am a Nikon user, I have 2 camera bodies a D500 and A D800, Nikon 200-400 F4 lens, Nikon 300 mm F2.8 lens, Nikon 70-200 F2.8 lens, Nikon 24-70 F2.8 lens, Tokina 16-28 F2.8 lens, I have an SB 910 flash and I love using Camranger, its great to take photos remotely, I also have a Motion PR sensor from Camtraptions that I use every now and again for Camera traps with some pretty decent results. I don't use filters, I have a tripod and a Gimbal head as well as a sturdy beanbag
4) How important is post-processing for you? Can you tell us what kind of postprocessing you typically do?
I only shoot RAW so I edit all my images using Adobe Lightroom and Photoshop, with digital photography I think that editing makes up a big part of producing great images, for competitions I only edit within the rules but if it's for making prints then you can really make the image look its best, of course you need a good image to start with and getting good images out the camera is vitally important.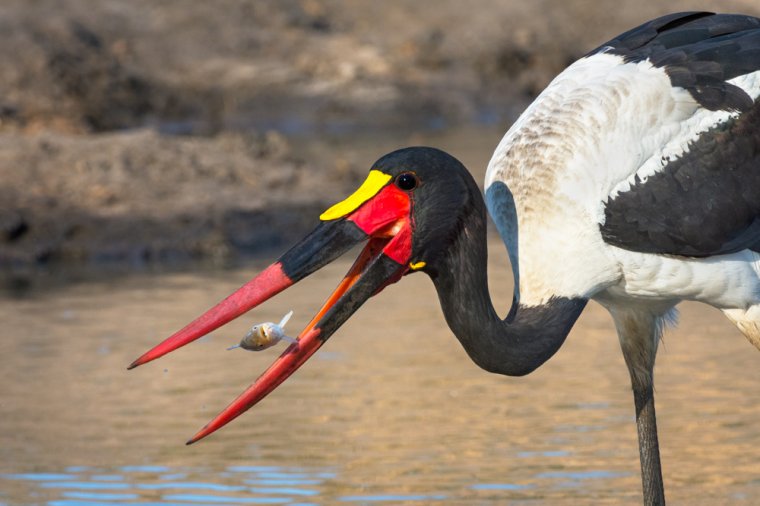 5) What's the favorite photo you took and why?
That's a tough question. Often when I have worked, planned and made an image happen it is really rewarding and there is an emotional attachment to it, also when you have a great wildlife encounter or experience average images are sometimes the favourite, for me some great Wildlife encounters have defined some of my favourite images, Viewing Gorillas in Rwanda and Uganda, Tigers in India, The Aye-Aye Lemur in Madagascar and Polar Bears in Svalbard are a few of my Favourites.
6) What's the most challenging part of being a wildlife photographer?
Today it can be quite expensive to access Wildlife areas and spend good quality time waiting for an image, there are certain times of year where some Wildlife event may happen but it is then also popular for lots of other people as well, I would say finances and access to capture great images is probably the most challenging, once you are where you want to be then just put in the time and keep trying.
7) Do you have general advice and tips for other wildlife photographers?
Buy the best equipment you can afford, you can great images with entry-level equipment but having great equipment improves your chances, keep trying and be patient, be your own worst critic and always try and improve what you have done.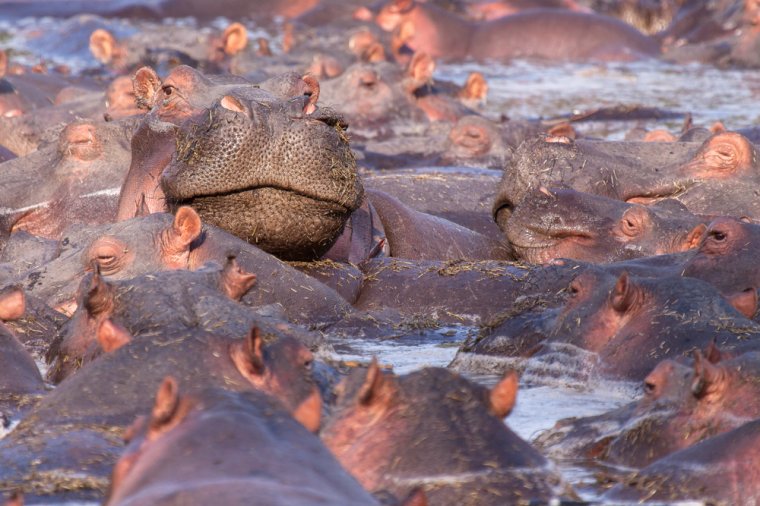 8) What was your biggest accomplishment?
In terms of South African Competitions I have done fairly well, winning categories and runner up in other categories as well as Honourable mentions and Top 10 achievements, to date about 19 in total, the old AGFA Wildlife awards, then the FUJI Wildlife awards and now the Natures Best Africa Awards, by far the biggest achievement for me in International competition was getting a Highly commended image in the 2010 Veolia Wildlife photographic Awards in Conjunction with the Natural History Museaum in the UK and then being the runner up in the black and White Category of the 2013 BBC Wildlife photographic Awards in conjunction with the NHM in the UK
9) Who or what inspires you to do what you do and why?
When I started photography there were not many known great photographers but Frans Lanting, Art Wolfe helped inspire me to take better photographs, I also met Steve Winter and Michael "Nick" Nichols once and they both inspired me photographically, I am a HUGE fan of David Attenborough and the BBC Wildlife documentaries, they inspire me to do better and look after the Planet we have, my Wife is my biggest fan and she supports me 100%.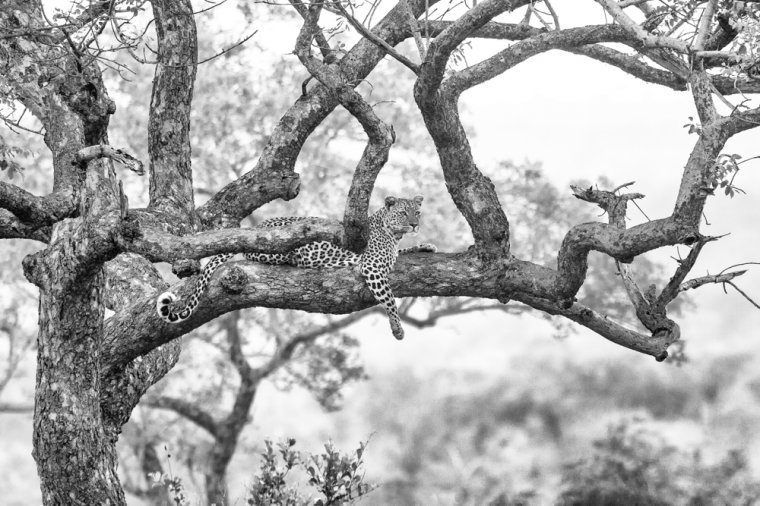 10) What do you know now that you wish you knew when you started?
I wish I knew how my camera worked and what it was trying to do when exposing an image, I would not have wasted so much Slide film 🙂 in the old days, I think knowing how the camera reads the light and wants to expose for it and how you can adjust your camera accordingly to get the best image would have helped in the beginning.
11) Is there a wild animal you would love to photograph?
I love all the big cats and Wild dogs and its hard to choose one, I think I enjoying photographing animal behavior whether its an insect doing something or the Interaction between a herd of Bull Elephants, trying to capture the interaction and the story is what I love to try and do.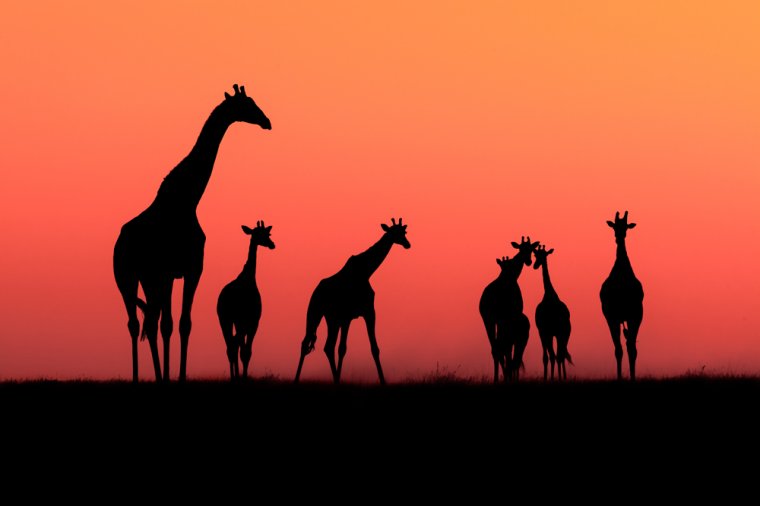 12) What are your future photography goals?
I have always wanted to be the overall winner in the NHM Wildlife Photographer of the Year competition, its the Oscars of Wildlife photography and these days with so many great photographers out there its a real challenge to try and come up with something new and original, there are also still many wild places and animals that I have never seen or photographed and I hope to slowly work through the list.
13) Is there anything else you want to say?
Sometimes in our efforts to take great wildlife images we don't think about the impact we may have on the subject we are trying to photograph, be responsible in your photographic actions so that someone else can also have the opportunity to take photos of the same subject acting in a natural way.
Make sure to visit Andrew Schoemans Website and to follow him on Facebook and Instagram:
Homepage: http://www.andrewschoemanphotography.com/
Facebook: https://www.facebook.com/andrew.schoeman.3
Instagram: @andrewschoeman
The following two tabs change content below.
Julian Rad is a self-taught award-winning wildlife photographer, who was born in Vienna, Austria in 1991. When he bought his first camera at the age of 20, he found an expression for the fascination he had about nature & wildlife. He already had many publications in national and internation magazines and newspapers (New York Post, Daily Mirror, Daily Express, The Times, GEO, Digital Photographer Magazine...). He has won several photo competitions such as the comedy wildlife photography awards in 2015.