21 Coolest Landscape Photos of 2019 You Should Check Now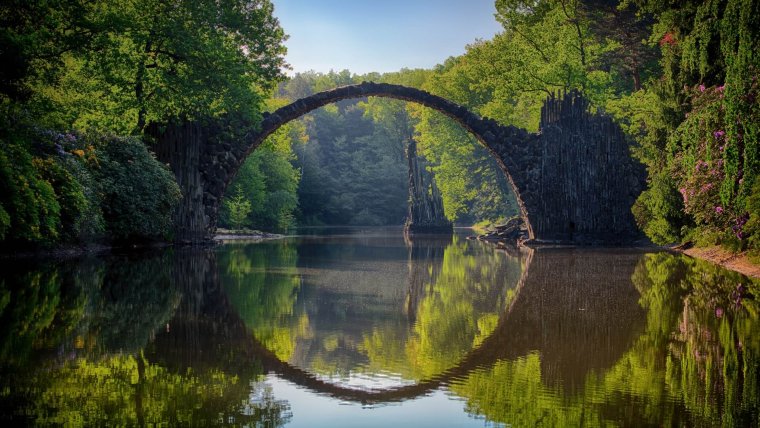 21 Coolest Landscape Photos of 2019 You Should Check Now
www.sleeklens.com
Landscape photography is a very interesting genre of photography for many reasons. One of these reasons is that nature is now your muse and it is now up to you as the photographer to show others how you'd like nature to look in your frame. It would be amazing if you could tell mother nature how to pose and what to do once she's in front your camera but when it comes to landscape photography its all about how creative you can get with the scenery in front of you and what you can make stand out to your viewers. At first, when I just started in photography I found this challenge particularly hard and a little boring because I wasn't seeing things with a creative perspective but rather seeing my frames at face value.
I'm personally still on a quest to improve and become a lot better at my landscape photography as I hunt for breathtaking locations and embark on adventures. A huge part of landscape photography is venturing into the unknown hoping to see something majestic that catches your eye. You never really know what mother nature has in store for you which is what I can only imagine some of these photographers themselves thought when they took these shots.
In this article, I will be proudly sharing with you some of the coolest landscape photographs I have seen so far. Some of these shots are simply just breathtaking and even seem unreal. However, here are 21 of the coolest landscape photos along with their respective photographers.
1. Quiet Light
The first one of these cool landscape photos that we will be looking at is called "Quiet Light". I must say it was named perfectly as we see rays of sunlight peaking through what seems to be trees in a forest. The light seems very soft and not too harsh in the frame, just enough to add a majestic element to the shot.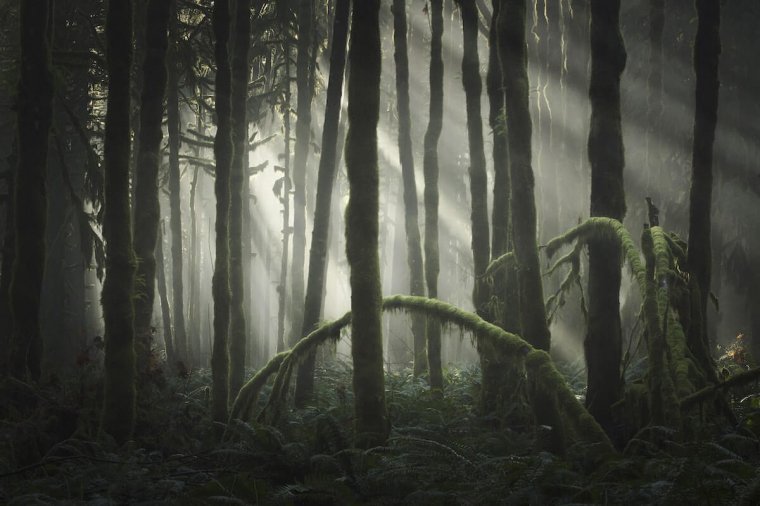 This picture was taken by Adam Gibbs who's a well-known award-winning landscape photographer.
2. Frozen Giants
The next one up on my list is the "Frozen Giants". This image was taken by Ignacio Palacios from Sydney, Australia. Ignacio is a Multi-Award winning travel photographer who's produced stunning work that has made me a fan today.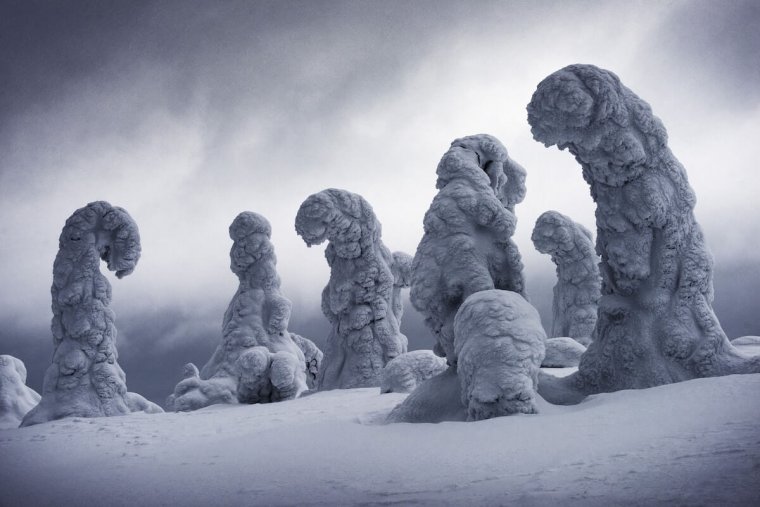 3. Clouds Gather In South America
This landscape shot is pretty cool to me and was taken by Xiao Zhu who's from China. What stood out for me in this landscape shot that made it cool is how he captured that ray of golden hour sunlight on the mountains in the distance. In addition to that, the little puddles that also showed a reflection of these mountains work pretty well and added that extra oomph to the image.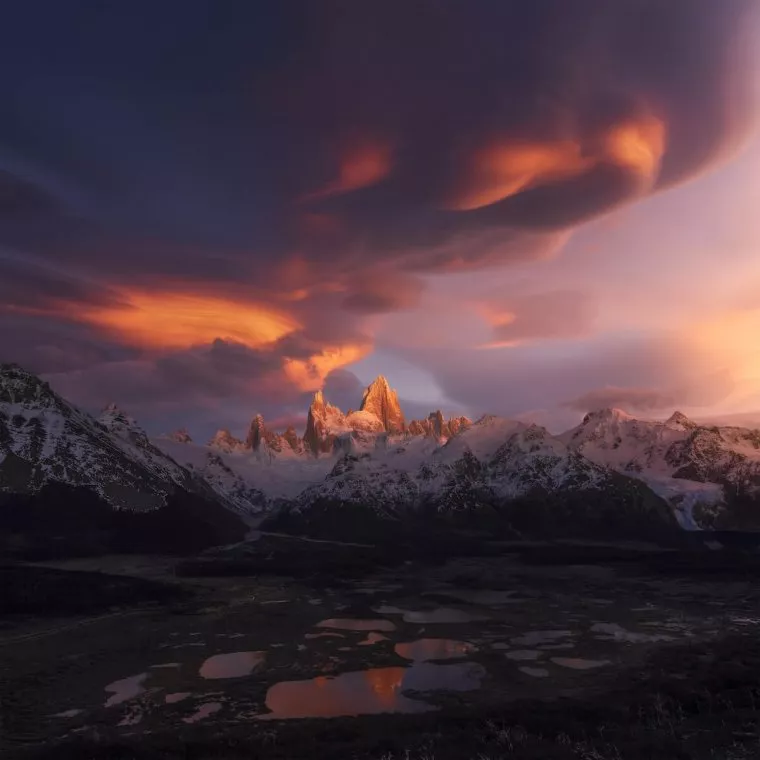 4. When Clouds Are Moving
It amazes me how some of these photographers just end up in the best location at the right time to capture stunning frames like this. The name of this landscape shot is called "When Clouds Are Moving". The name is pretty accurate as you can see the slight motion blur of the clouds as they move through what seems to be a valley. I particularly enjoy the colors in this shot as they are very subtle. This image was taken by Peter Svoboda of Slovakia. He is also a Multi-Award Winning photographer which is exemplified in his work.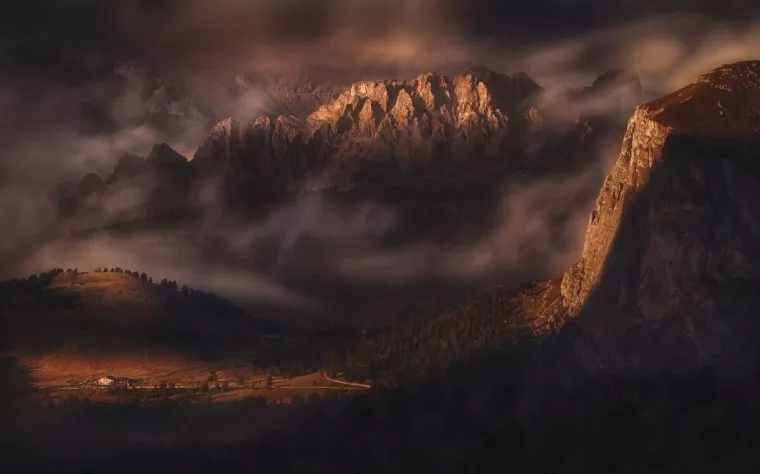 5. Calmness Before The Wind Blows
This gorgeous landscape shot was also taken by the amazing Peter Svodoba. What made this shot cool is the mountains in the distance again with that hint of golden hour light coming in. Also the slight steadiness of the water with little ripples shown to give you an idea that calm winds are passing through. You can almost feel this landscape shot as if you were right there with Peter.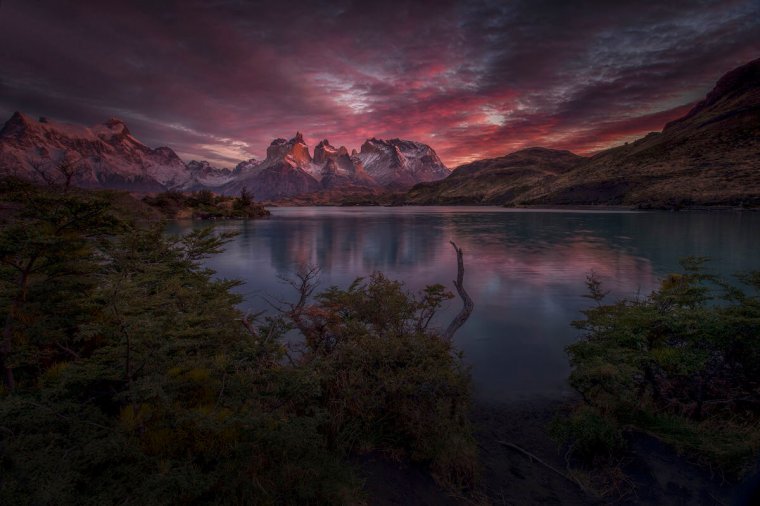 6. Alone
Talented Photographer Roberto Marchegiani from Italy did an excellent job at using the fog to his advantage in this cool landscape photo. The title ties very well with the image itself "Alone" as we see what seems to be a single mangrove in the center of the frame with other mangroves to the side on each end. I enjoy the moodiness of it created by the fog as it adds to the whole idea of being sad and alone.
7. Rustle Of Colorful Leaves
Seeing the seasons of the year shown through beautiful landscape shots is something I will always enjoy. Oliver Wehrli of Switzerland definitely achieved that as we see the colorful season of Fall shown in this cool shot.

8. The White Mountains National Forest
This landscape shot was taken by Matt MacPherson of the United States. It was taken in New Hampshire showing the beauty in winter and just how stunning mother nature can be.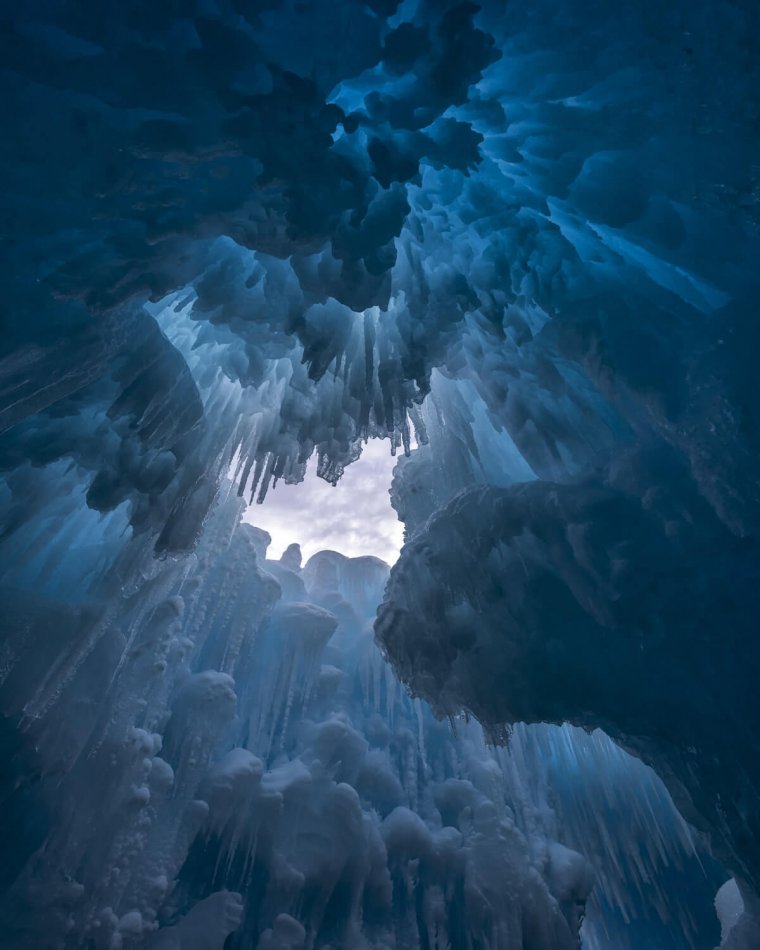 9. South Coast Of Australia
This was taken by Warren Keelan of Australia. It's amazing how the curl in that wave was captured. The wave itself almost looked angelic as that ray of sunlight shines down on it.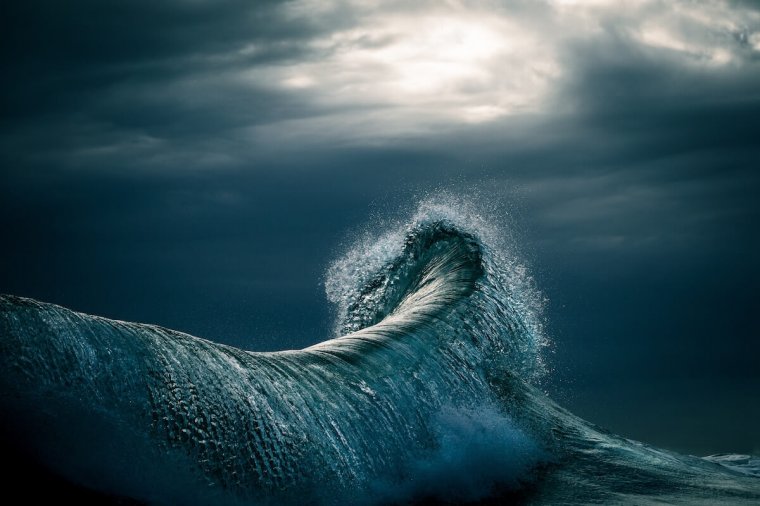 10. Between Waynoka & Enid
John Finney, who's from the United Kingdom, traveled all the way to the United States to capture this marvelous shot in Oklahoma. This landscape shot basically speaks for itself with amazing composition among these cool landscape photos.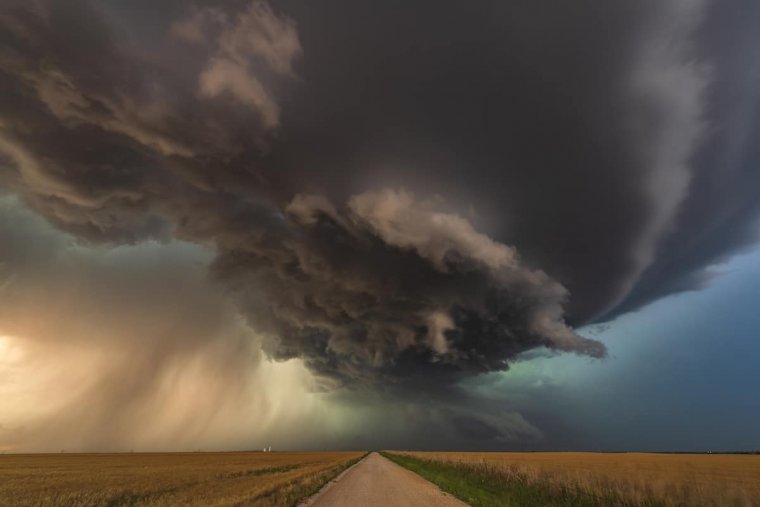 11. The Red Sand Garden
Mother nature can sometimes be the true artist and us as photographers pretty much just spectators. In this case, mother nature shows off her talent to us again. This shot was captured by Peter Virag of Australia. The patterns created by the lands makes this image exceptionally beautiful along with how the red sand stands out.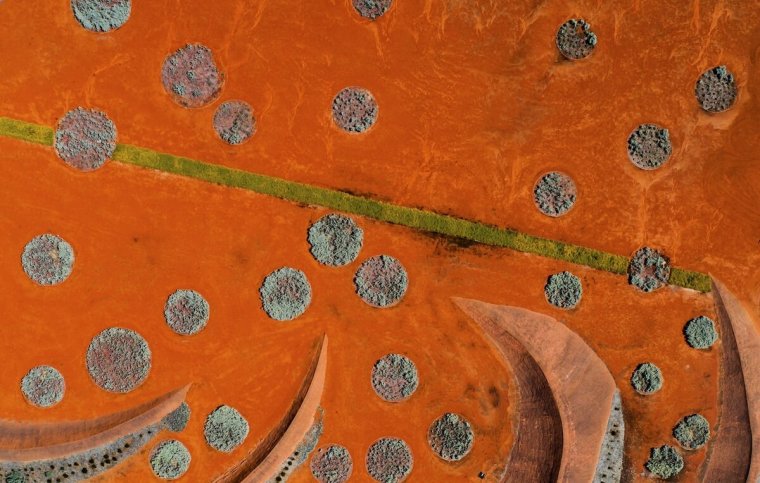 12. Narvtinden
This shot was taken by Daniel Lean of the Netherlands. Beautifully composed with the rays of golden hour sunlight shining on the mountains in the distance. Makes this image a truly enjoyable one.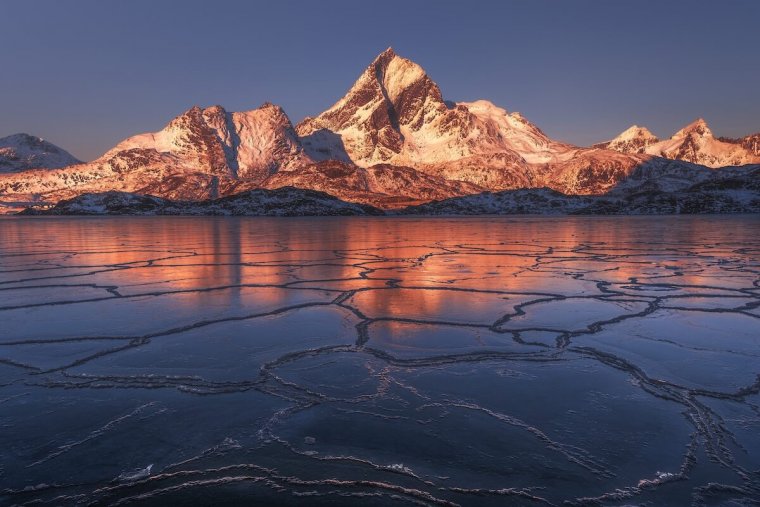 13. White Mountains
Landscape photography in low light or even in the night can be pretty tricky but if done correctly, it can yield some amazing result. I could only imagine what Werner Van Steen reaction was after he took this shot. This image was taken in California, USA but the photographer is actually from Belgium.

14. Mount Bromo
Some shots will leave you speechless as you begin to think about what the photographer had to go through just to make this one-shot happen. When I look at this image taken by Callie Chee of Australia, that is exactly what comes to mind.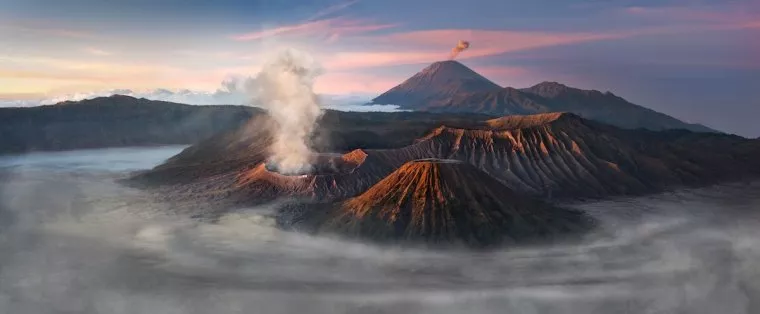 15. Pindan Shoreline
This shot was taken by Mat Beetson of Austalia. Composed lovely with very vivid colors and minimalistic.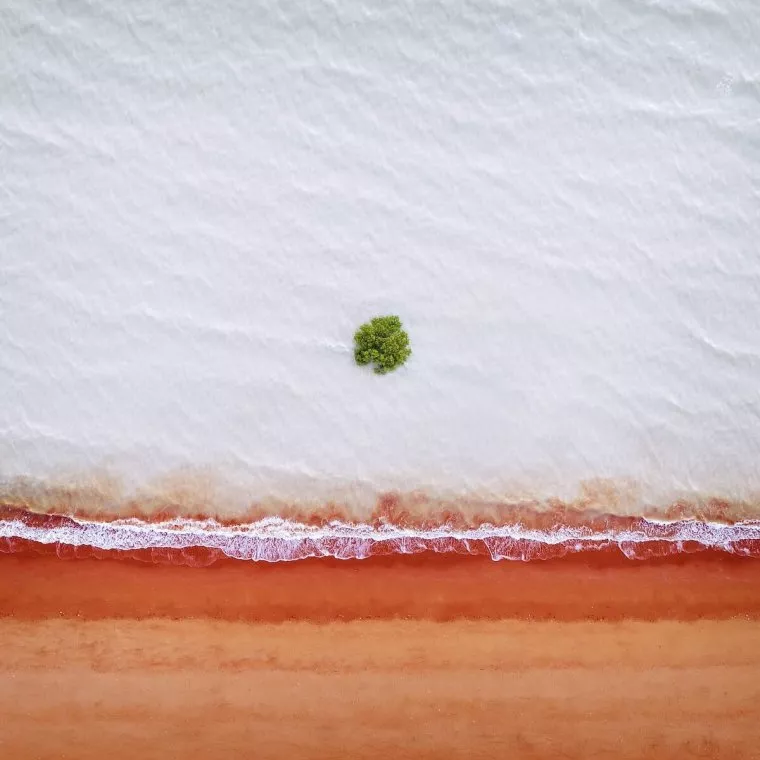 16. Calafuria Cliffs
The Calafuria cliffs in Italy were beautifully captured by the photographer Nicola Pirondini who's also from Italy as well.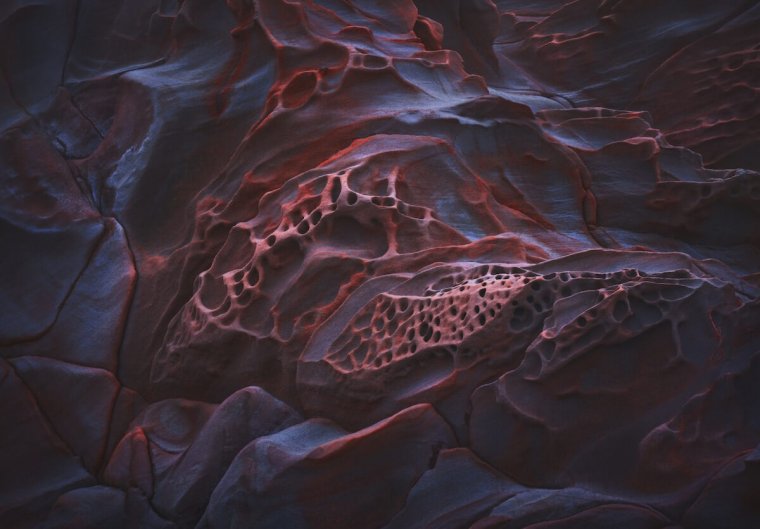 17. National Park Bayerischer Wald
Another example of the magic that can be created when you combine low light photography and landscape photography as well. The stars in this shot are marvelous and almost seems unreal. This was perfectly taken by Lukas Vesely of the Czech Republic.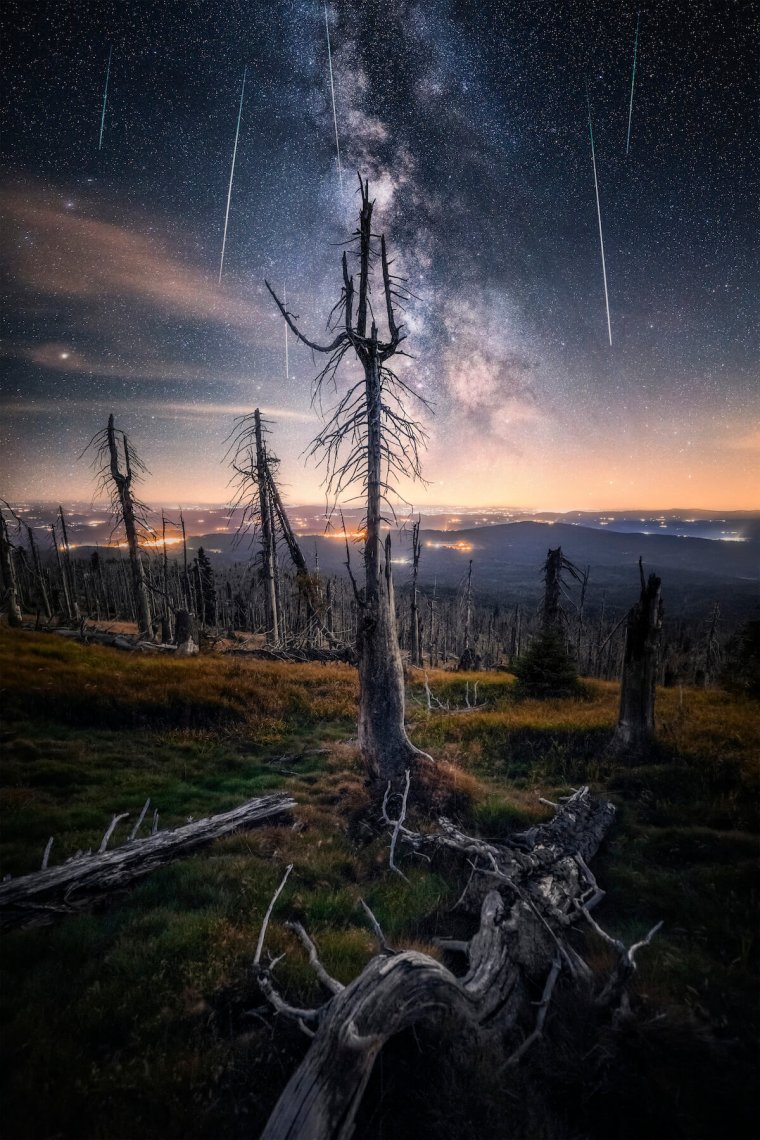 18. Hanksville
Miles Morgan of the United States really did an amazing job with this landscape shot. The image itself is very captivating.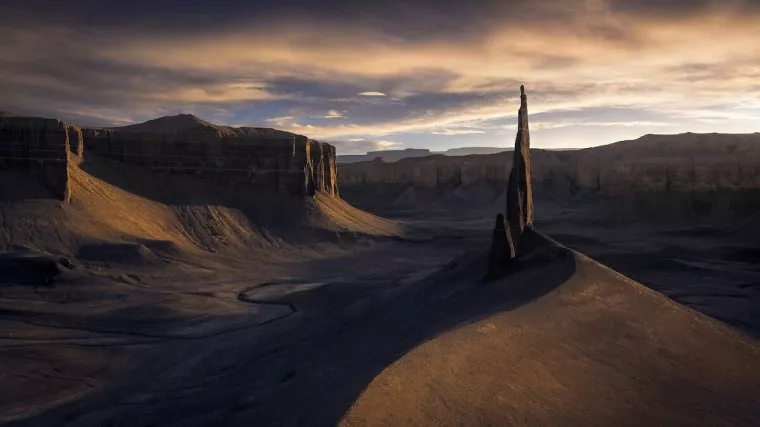 19. Namib-Naukluft National Park
This shot was taken by Tom Putt of Australia. Again showing off how artistic mother nature can be without even trying.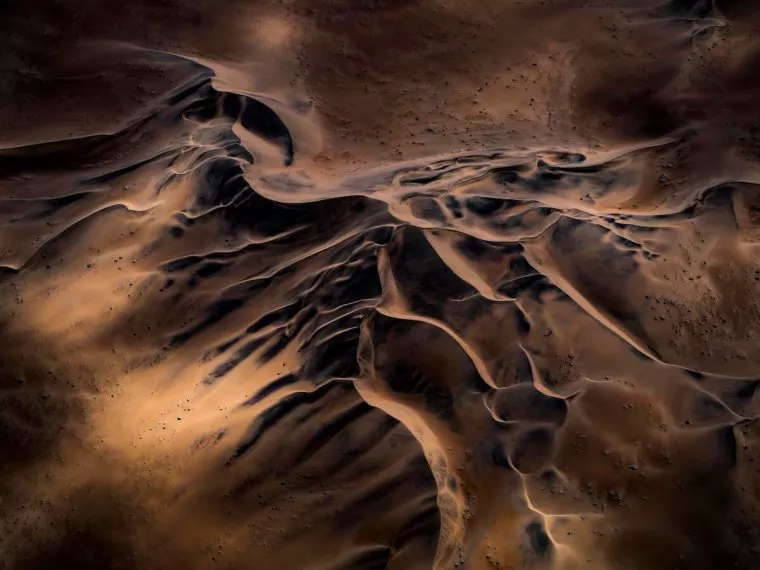 20. Eastern Sierra
Loving the colors and composition captured by the amazing Cindy Lee Hoover of the United States. Definitely, it had to take part in this list of cool landscape photos!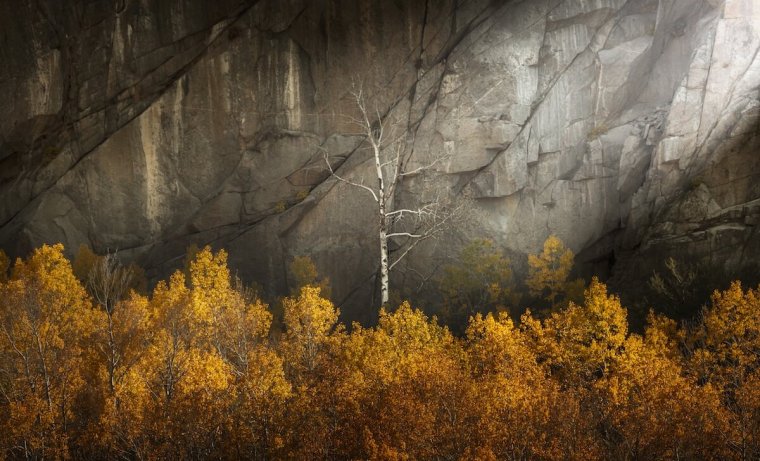 21. Keetmanshoop
Last but not least a shot taken by Andrey Omelyanchuk of the Russian Federation. This shot cool due to the various textures in the frame, its composition and not to mention the colors.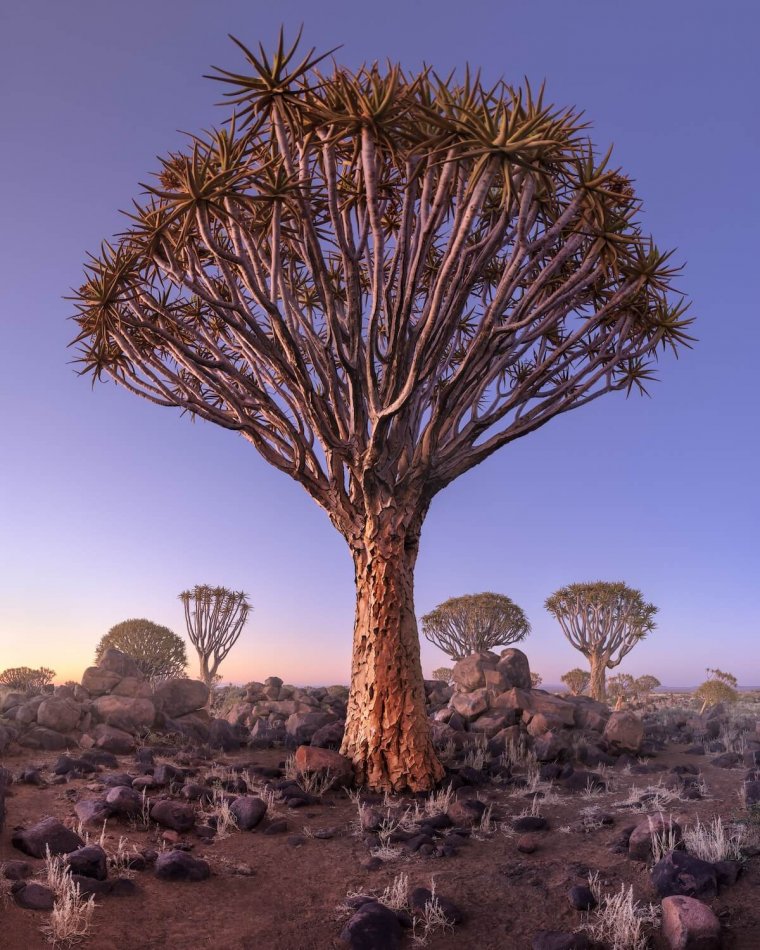 I hope this huge list of some of the coolest landscape photos has encouraged you to get out there and capture some shots of your own. Who knows, you might even end up on a list like this. Thank you so much for stopping by and until next time, take care.
The following two tabs change content below.
Michael Moodie is a Freelance Photographer and Photojournalist. He Enjoys Lifestyle Photography and Traveling while doing all things creative!