Christmas Photography: Tips to Capture Holiday Magic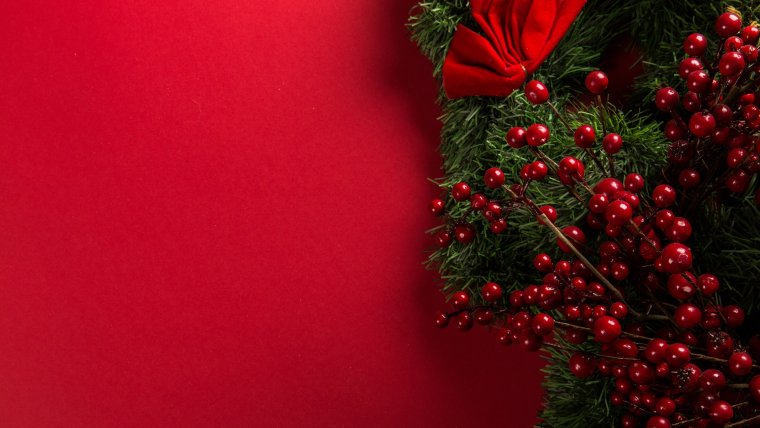 Christmas Photography: Tips to Capture Holiday Magic
www.sleeklens.com
It's almost the most wonderful time of the year and some of us are already slowly pulling out the Christmas lights and all the decorations to put inside and on the outside of the home to create magic for the family. Apart from this being one of my favorites season of the year, I'm excited to share some tips with you as to how you can capture some memorable Christmas photographs to add to your annual Christmas album.
Doing photography at Christmas brings a lot more joy than one would expect because each picture has a very sentimental meaning, similar to when you're photographing a wedding. Each Christmas photo taken will be cherished and shared in the future with other family members and friends. This article will also be helpful if you're a beginner looking to capture some great shots during the holiday season so let's begin.
Christmas Photography Camera Settings
Tripod
I think myself along with many other photographers have mentioned tripods so much that it sounds just as important as walking around with your lens. Your tripod will be your best friend when taking a Christmas family photo or pictures of Christmas tree lights, for many reasons. One of the most important reasons is reducing camera shake. You will more than likely be capturing some shots in very low light situations.
Low light situations mean you will be shooting at a low shutter speed with a high ISO and your aperture will vary depending on how you want your shot to look. With a low shutter speed, you cannot have too much movement as this will result in camera shake and eventually ruin your shots. Therefore, make a tripod a priority on your list of things to have when shooting a Christmas decoration or family photo.
Lens
When shooting family Christmas photos and decorations, whether it be inside or outside, there are a few lenses that will come in handy. Since we started by shooting decorations outside, my first recommendation would be to use a wide angle low aperture lens.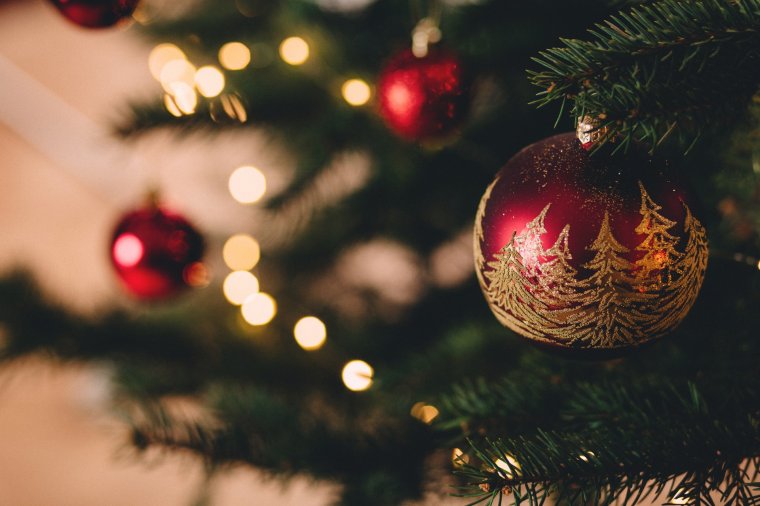 A 35mm or 24mm f/2.8 might be wide enough to capture your subject and get a great edge to edge sharpness from your shot. In addition to those wide angles lenses, you could also fool around with a 50mm f/1.8 or f/1.4 to get more variations and that soft depth of field blur that everyone loves so much.
No Flash
As best as you can, try not to use flash. When it comes to shooting Christmas photos, it's all about ambient light and the pretty colors. Using a flash might damage the color profile of the lights and give you a substantial amount of post-production work to do just to correct the colors in your shot.
Shutter Speed
We will basically be doing low light photography so you can expect to be shooting at a slow shutter speed to capture all the colors you can. Depending on the lighting situation, you can test how slow you will need your shutter to be and check your LCD screen after. It won't take that long to get the right shutter speed but I recommend starting at about 1/25 and work your way down from there if you need it to be slower. If it's too slow then feel free to do the opposite and then gage your sweet spot and begin to shoot from there.
ISO
Speaking of shutter speed brings me to our next essential setting which is your ISO. When doing these low light shots for Christmas, you don't want to have your ISO too high and introduce a bunch of noise into your shot. I recommend starting at about 400 and work your way up or down from there. I strongly recommend however that you do not try to push your ISO too high. If you do so, it will result in your shot being overwhelmed by noise and becoming unappealing or creating to much work during post-production.
Aperture
Depending on the limitations of the lens you're shooting with, I would recommend trying the lowest aperture level first and then work your way up. Always keep in mind that the higher your aperture level is, the darker things will get and the lower your aperture level is the brighter things will get. Try to test different values and see which best works out for you.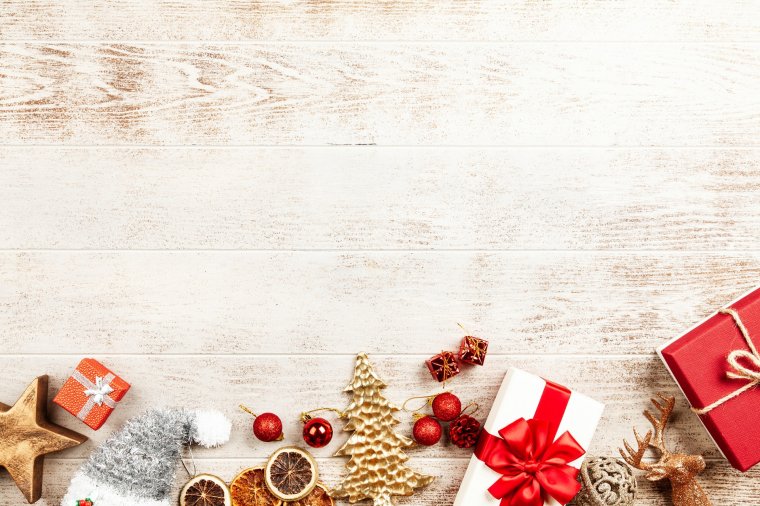 Christmas Photography Photoshoot Tips
Fill Your Frame
Try include a variety of elements into your shot. If possible, include snow, a Christmas tree, or holiday lights. Even wet concrete can act as a reflective surface and add some dynamic to your shot. You will be surprised as to the result when you give this a try. It will make your shot more interesting and that much more appealing.
Do Test Shots
The first thing you might want to start off with is testing the lighting. Run a few quick test shots before your Christmas photoshoot just to get your essential settings and lens right. I recommend this for one very important reason. Especially when photographing children, you more than likely might not have a second chance of catching an authentic but perfect shot.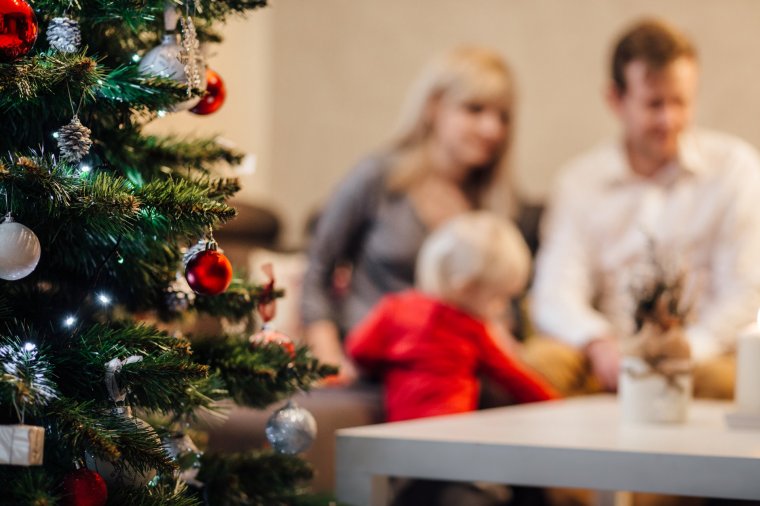 As a result of this, you want to always be ready for whatever this situation may be. Kids are sometimes unpredictable so being prepared is always one of the best things to do. Once you've made the changes needed to your settings, its time to now do the second step.
Candids
The second step is to just start taking pictures without any warning or notice. This also gives you additional time probably try a few extra test shots before you start to actually shoot. Candids make for the best story and not only is it authentic but it's that one second in time that cannot be replicated and completely the same. When capturing children, demanding their attention is probably one of the worst things you could do because not every child will give you as much attention as you'd wish to capture your shot but when you catch them off guard, I can promise you that it makes for some of the cutest images.
Give Little Ones Something To Play With
Kids are very easily fascinated as well as easily distracted. With all the Christmas decorations and things around, it won't be hard to find something to grab their attention for Christmas portraits. Something I would recommend is using Christmas lights. Of course, this should be within the safe space of other adult or supervision. The light will not only catch their eye but it also makes for a great light source for an amazing shot. Photography is all about capturing light and manipulating it as well. Photographing Christmas lights around you as a creative tool to make a great shot.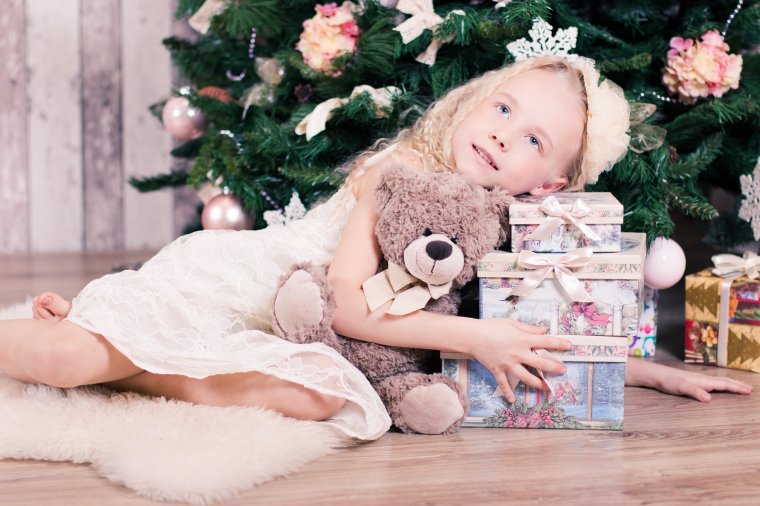 Tell A Story
As a photographer, this is one of your natural jobs and as such this should come as no surprise to you. One Christmas photo idea is to tell a story of what is happening on Christmas morning or during your Christmas traditions, not only with the children but with everyone else around the children as well. To this, I would recommend you shoot continuously to capture as many frames as you can. When the time comes for post-production, you can then easily eliminate those that don't help in the narration of your story and keep those that do. You are the storyteller so don't be afraid to create an amazing one.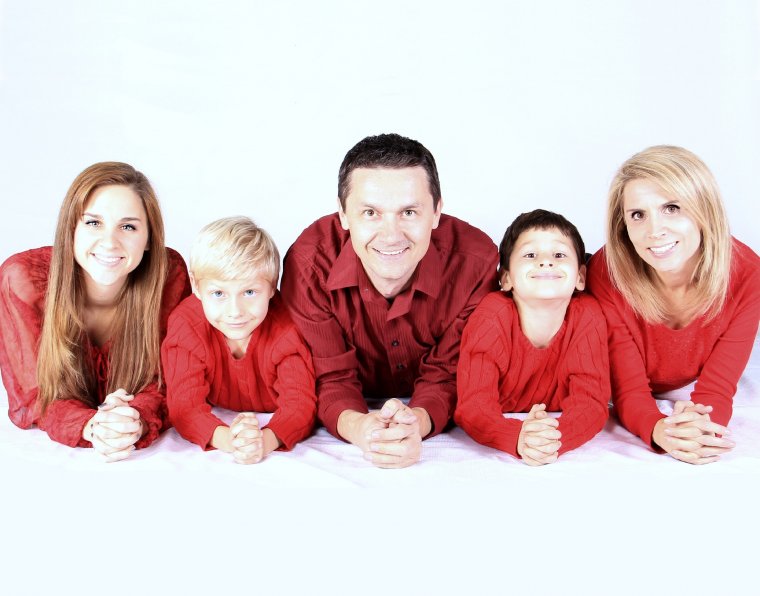 Composition
Your composition is key for capturing a beautiful Christmas card photo. When taking pictures of kids during the season, the best christmas photography tip we can give is to try to either make them the center of the image or fill the frame up with elements that help give meaning to the images. For example, an image of a child holding a string of lights in amazement helps for an amazing shot but an image of a child holding a string of lights while wearing a Santa hat surrounded by gifts might even make for a better shot. Therefore, make it a habit to check your composition and make sure your frames have meaning, not only for the parents to see and enjoy but for your pleasure as well.
I'm always happy to give you guys some helpful tips to capture memorable shots and I look forward to doing so again next Christmas season. Thank you so much for stopping by and until next time, merry Christmas!
The following two tabs change content below.
Michael Moodie is a Freelance Photographer and Photojournalist. He Enjoys Lifestyle Photography and Traveling while doing all things creative!