Tips for Better Wildlife Photography: From Gear to Techniques
Tips for Better Wildlife Photography: From Gear to Techniques
www.sleeklens.com
Wildlife photography probably became the most popular part of nature photography. With modern cameras and lenses, we are now able to take breathtaking images of animals, because they allow us to use fast shutter speeds and lenses with fast autofocus allow us to capture wildlife sceneries which can't be seen by the naked eye. Earlier it was almost impossible to get a high-quality photograph of a wild living animal because back in the days we only had slow cameras and slow lenses.
Nature is just all around us and photography allows us to preserve moments in time before they leave us. Because of that, it is just easy to understand why so many photographers love this type of photography.
Wildlife photography is one of those genres of photography that actually requires skill, a lot of patience, passion and furthermore you should have a creative eye in order to be able to approach for different situations. Besides, you should know that wildlife photography requires special and expensive camera equipment because as a wildlife photographer you will use telephoto lenses with long focal lengths in order to keep distance to timid animal species. High qualitative telephoto lenses are mostly very expensive. And don't forget the more focal length you have the less you will disturb the animals.
Depending on your skill level you might know some of these or maybe none of these, but I am sure following tips will help you to improve your photography skills:
Get the right Equipment
It's really important to choose the right camera body if you wish to capture a brilliant wildlife shot. I would recommend choosing a camera which can provide a high rate of at least 8 frames per second to capture fast movements of animals and therefore to get out the most of an interesting sequence. The more frames per second your camera can provide, the more sequences you will have and the better your chances are to capturing interesting behavior. Modern cameras can provide up to 16 frames per second, for example, canon's 1D X Mark II can shoot at a staggering 16 frames per second when working in live view, and 14 fps when working with the viewfinder.
Get up early & Shoot In the Best Light
The light in the early morning hours is probably the best light you can have during the whole day. If you take images in the morning you will have soft, smooth and well-balanced colors. If you are taking photos in the middle of a bright and sunny day, you will have a lot of shadows in wrong places where you don't want them to be. Another great way to make your image special and spectacular at the same time is to photograph under different weather conditions, try to include snow or rain in your images.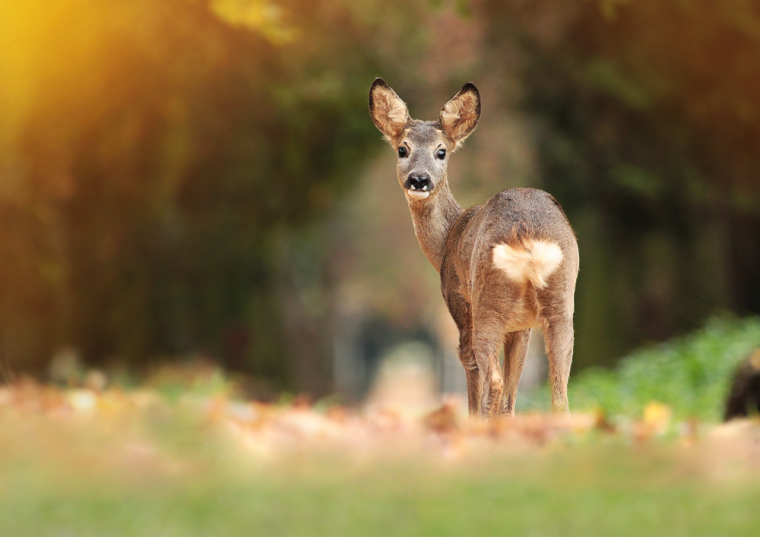 Image Composition
There are few image composition techniques that help to take stronger and more compelling images. The golden section is one of the most common composition rules or the rule of thirds is another well-known composition rule. Over the years you will develop a creative eye and it will become easier for you to approach in different situations. It's just important that you develop your own style, try to be different.
So make sure you get familiar with different composition rules in order to improve your wildlife shots.
Study your Subject
Try to focus on an animal species which you can find near around you, maybe you can find some hares in a field, a fox den or some squirrels in the forest. The more you know about a certain animal species the better your images will be. Studying wild animals will probably require a lot of patience, but trust me it will pay off in the end. Furthermore, I would suggest practicing wildlife photography in places where the animals are used to people, those animals are mostly tamer and therefore are easier to be photographed. Go to a public park and learn more about the animals you can find there.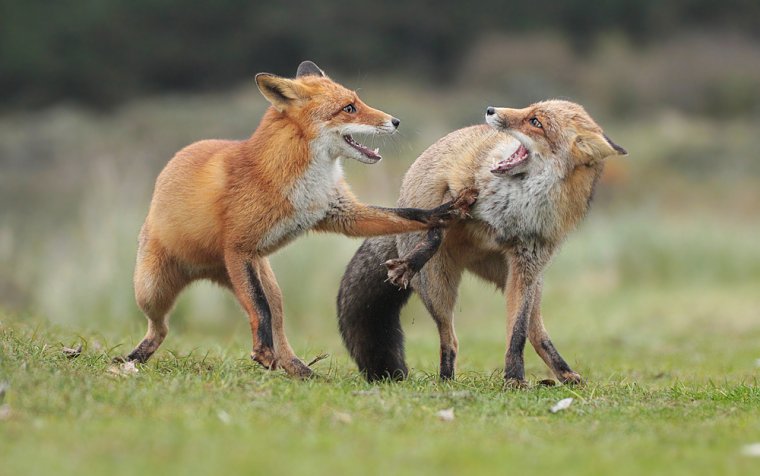 No matter if you decide to photograph small insects or mammals, you just have to go where the action is, animals are just everywhere, you just have to start to explore our beautiful nature.
I hope you enjoyed this guide, thanks for reading and see you next time!
All images by Julian Rad.
The following two tabs change content below.
Julian Rad is a self-taught award-winning wildlife photographer, who was born in Vienna, Austria in 1991. When he bought his first camera at the age of 20, he found an expression for the fascination he had about nature & wildlife. He already had many publications in national and internation magazines and newspapers (New York Post, Daily Mirror, Daily Express, The Times, GEO, Digital Photographer Magazine...). He has won several photo competitions such as the comedy wildlife photography awards in 2015.