Birth of half-inch format: Photography with mobile phones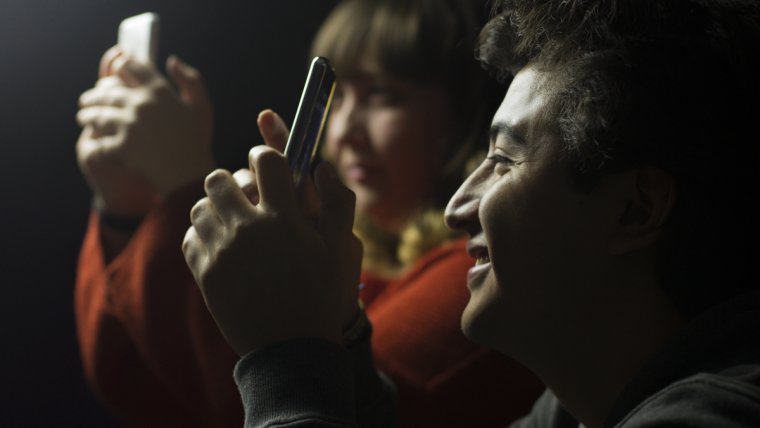 Birth of half-inch format: Photography with mobile phones
www.sleeklens.com
Greeting user, you will be wondering: who am I? well, I am your mobile phone … yes, your mobile phone! So get me out of that pocket and learn everything that, like a camera, I can do.
Of course, I will be your tool and you a conscious and capable user, because I just can not do anything, no matter how people believe otherwise.
At the end of this text you will understand that to be a better photographer, you do not need a larger camera; With a half-inch sensor, like mine, and the necessary knowledge, is enough and has enough.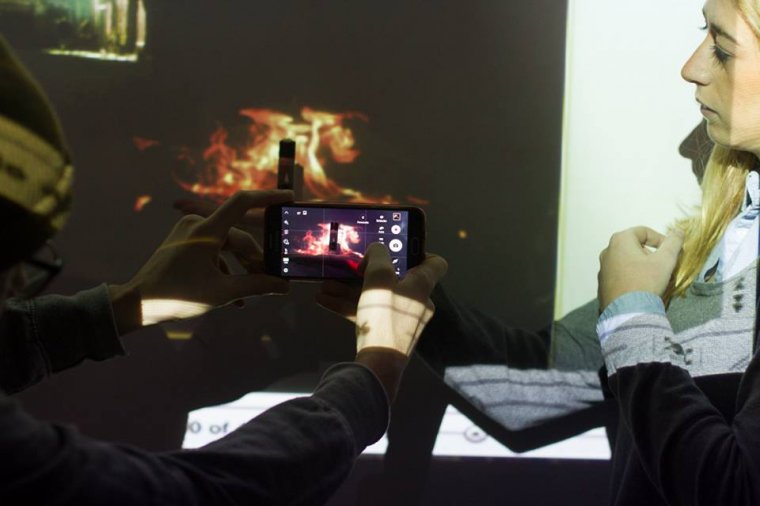 But, why did Foto Ensayo decide to write this? It's simple, we've become an extension of you. In 2015, for the first time, the number of mobile phones surpassed the number of people in the world and half of them use "smartphones", although I think of this last bit because we do not know how to do anything for ourselves.
The fact is, that after the appearance of the camera in mobile phones, almost 20 years ago, technological development has been dizzy and has given a little time for people to learn to use this tool in a different way than the automatic. And believe me, working automatically, mobile phones make a lot of mistakes.
We are systems that work on matrix algorithms and solve situations on a near binary margin, which does not allow us to take into account many variables. This means that, in the end, we do not have that capacity for interpretation that you do.
We will make a deal, from now on you will make the decisions and I, as a tool, will try to give my best so that the photographs are as you imagine them, but, for that, you will have to give me the precise instruction
Today I decided to tell you a bit of my story with a camera inside me. Yes, even if you do not believe it, there was a time when I did not have a camera. What's more, I used to call. But that was in the past, I think…
My story as a camera goes back to 1997 when Philippe Kahn connected, through a series of circuits and his computer, his mobile phone to a camera, to make a photograph of his newborn daughter. Unknowingly, what this man achieved would be the beginning of the democratization of photography, because mobile phones, over the years, have put photography within reach of the majority.
It should not be forgotten that in the past, when I only used to call and play 'snake', I had to go to darkrooms, chemicals and hours of development, to produce a photographic image. This, added to the high costs of buying films and other necessary elements, made photography available to only a few.
But it would be from the year 2000 when the camera production in our interior was massified, resulting in that reach that we can appreciate today.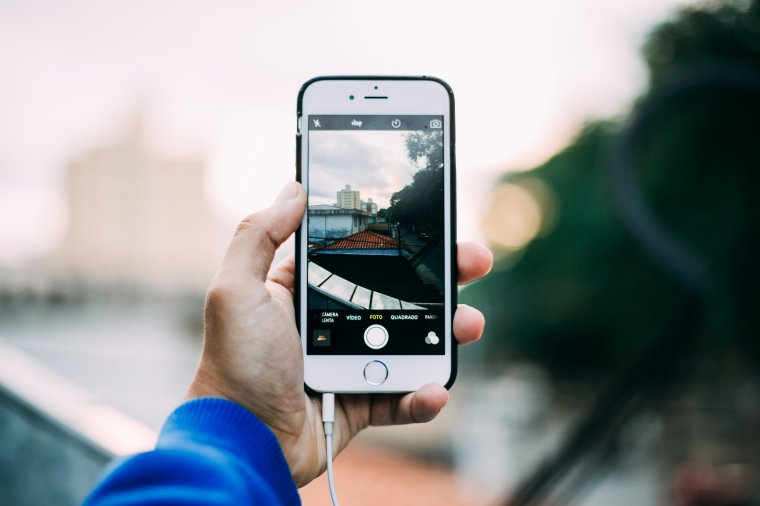 The first of my brothers to be built is a mystery. By dates of presentation, the first would be Samsung SCH-V200 introduced in June of 2000. It had a capacity to store 20 pictures and their files hovered around 0.35 megapixels. Compared to me, that I am younger, my brother did have little to offer.
It is thought that my older brother, Sharp J-SH04, was built before, however its launch is recorded in November of that same year. With 0.11-megapixel photos, he might not be the first to introduce himself, but if he got something that had not been seen before, he managed to send photographs through telephone messaging.
From this, the mobile companies of the time would start a race to build more phones that had a camera inside. But there was a fact that marked our massive use as photographic tools: the emergence of social networks. These became our users in permanent generators of graphic information, to share it socially.
But the professional field would take some years to see us as real photographic tools. Already before the year 2012 there were some professional explorations in areas related to the graphic arts and reporters, but it would be from the photograph of Nick Laham, made with his mobile phone and published by The New York Times, that photographers of different Disciplines would begin to believe that truly we, the mobiles, had a professional application.
This, added with National Geographic photographer Jim Richardson's trip to Scotland, using his phone as a photographic tool, were the trigger enough for brands to start betting on mobile phones with features similar to those of a traditional camera.
In the last three years, cameras like the one I have inside, have developed more than in all previous years. We now have optical stabilization systems, lenses with different focal lengths, external shutter systems and all kinds of accessories that make our hardware a real photographic system.
But the most important and the basis of our photographic development: today we have sensors ranging in size from a little more or less than half an inch, making this measurement into a mass format almost as relevant, as it was at the time was 35mm.
That is why, from today, will call the photographic format of my cameras, half-inch format. This will allow us to specify the type of sensor you will work with from now on, understanding its multiple possibilities, so that it can be compared to any other photographic format.
After all, like the rest of the digital and analog formats, its function is the same, to be a transducer of light and convert it into an image. What is the difference?
The following two tabs change content below.
Foto ensayo is the name given to the proyect of Diego Sanchez, a social communicator and journalist who was born in Marinilla (Colombia) in 1990. He started his career as a reporter and graphic editor in "Contexto newspaper" and as a freelance photographer in the development of documentary products. In 2013 he moved his residence to Seville, where studied travel journalism and started his collaboration with magazines like "Mas Viajes" from Spain and "NAO" from Mexico. In 2015 he started a new stage in Barcelona, where he was part of the documentary Cities for Life, it maked for What's Up Doc and he develop stories for magazines "Viaje con Escalas" and "Enfoque Visual". During this time his photographs were exhibited in countries like Colombia, Spain, Argentina, Mexico and the United States. Also, he has the opportunity to be part of publishing projects as "La Ruta del Condor", "Maguaré " and "Los viajes de Sancho".