Photographer Spotlight: Interview with Marco Grassi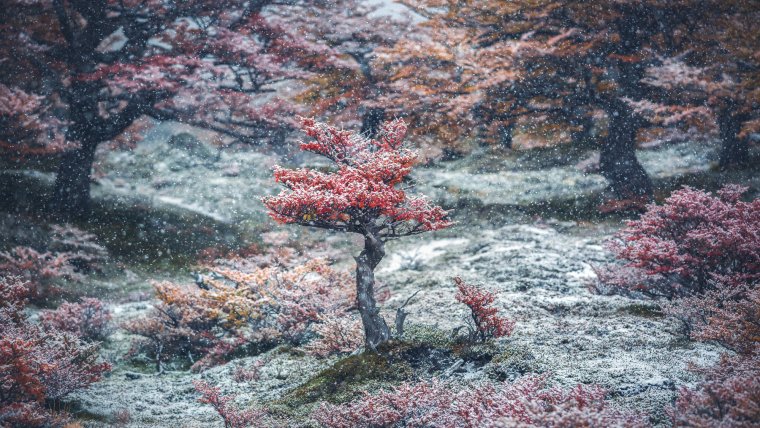 Photographer Spotlight: Interview with Marco Grassi
www.sleeklens.com
Welcome to another episode of Photographer Spotlight. This time I'd like to introduce Marco Grassi to you, who shows magnificent & astonishing landscape images. Step inside the world of Marco Grassi and learn all his tips and tricks!
1) Tell us about yourself, where are you from? How, when and why did you get into photography?
Hello! I'm Marco Grassi, a landscape photographer from Italy. It's during a one-year trip to New Zealand in 2012 that I've discovered my passion for photography. The breathtaking natural wonders and pristine landscapes have always been the main interest in my travels and, in New Zealand, I started feeling as I had to capture those incredible sceneries around me, share them with other people and inspire them to travel more.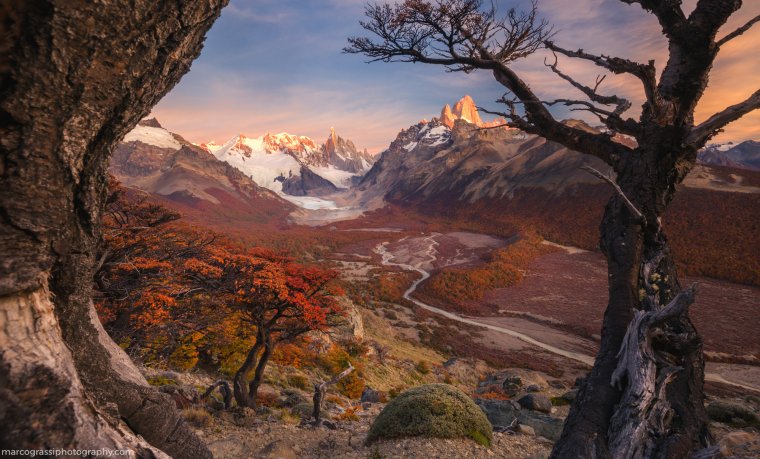 2) How much time do you spend on photography on average?
When I first started out and was still doing another job, I tried to spend all my free time on photography. Now that photography is my full-time job, I spend a lot of time on it. Of course, and unfortunately, it is not just about being out there shooting, it also requires time on post-processing, planning, and marketing.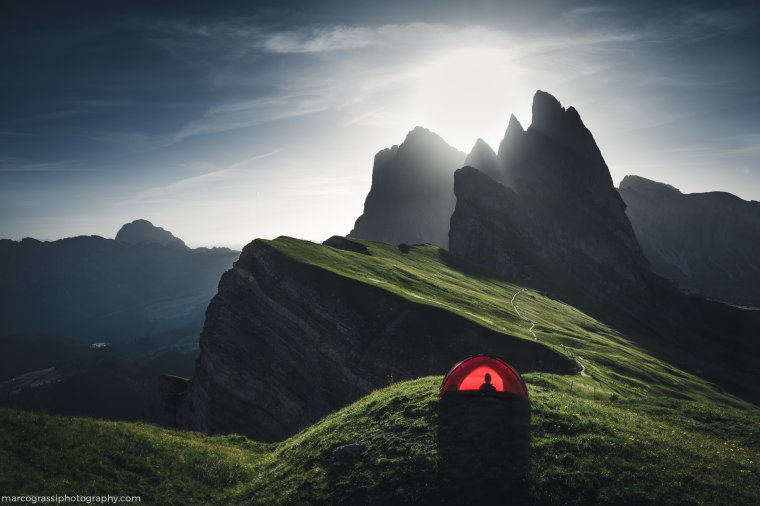 3) Which gear do you mainly use or what is typically in your camera bag?
I own three lenses: 16-35, 24-70, 70-200. When I go hiking I only bring two lenses (wide angle + telephoto), other than that I'm always carrying them all and use the right lens according to what I'm shooting. I also always carry my tripod with me, polarizer and filters as well.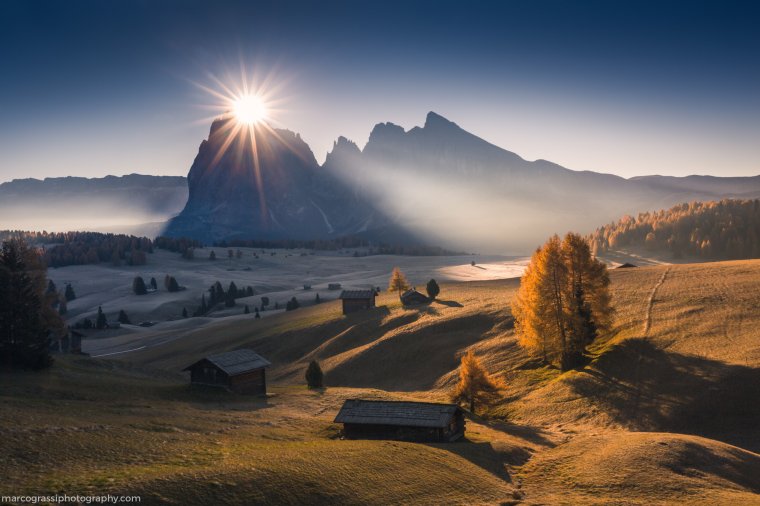 4) How do you prepare for an image? Is there any preparation at all?
Most of the times there is a lot of planning behind an image, trying to be there in the right season and even more when the sun is in a certain position compared to the subject I want to shoot. During the planning process, I also use GoogleEarth to have an idea of the area I'm going to shoot and figure out if there might be angles that could work.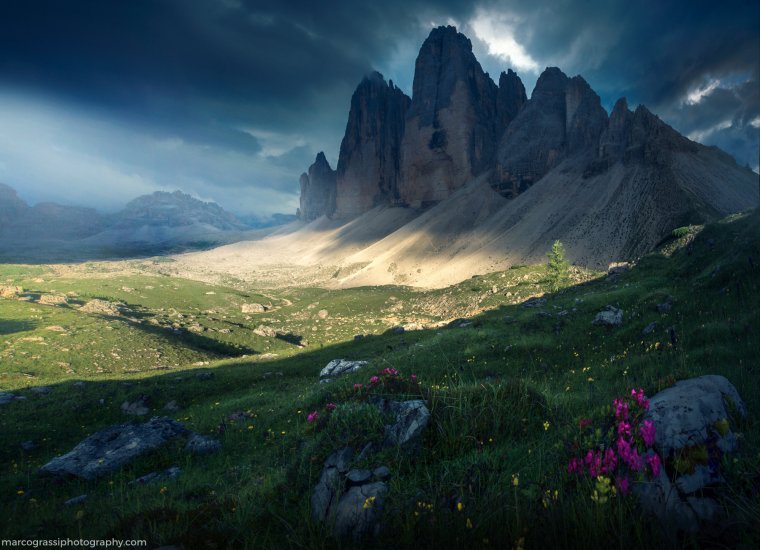 5) What's the favorite photo you took and why?
It's hard to choose because behind most of the pictures there are a story and a lot of experiences made. Right now, I'd pick "Secret Garden" because it was something unexpected while trying to photograph something completely different, Mt Fitz Roy in Patagonia. The day I took this image, a snowstorm had turned a scene that normally wouldn't attract my attention into something extraordinary.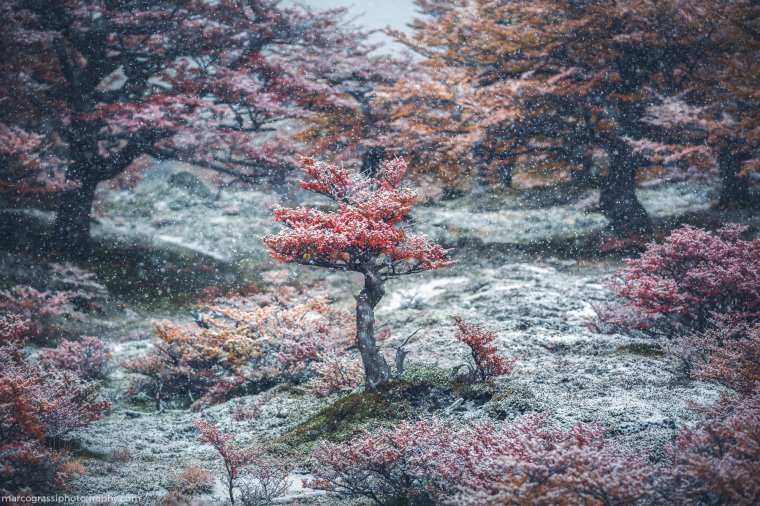 6) What's the most challenging part about being a landscape photographer?
When out, it doesn't matter if it is just for a couple of hours or for a week, weather can be the most humbling factor. With bad weather, it is harder to find the motivation to even get out and explore, but as a landscape photographer, I know that if I decide not to go I'm probably going to miss something amazing. I always need to find the mental strength to go, which is also the main reason why I prefer to sleep near the place where I'm shooting from when possible.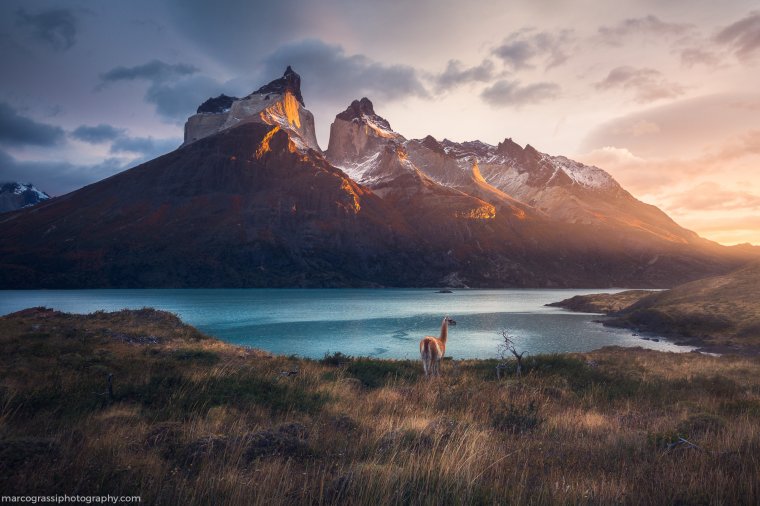 7) Do you have general advice and tips for other landscape photographers?
Starting from the basis, learn how to use your own camera and understand how everything works. Try to play with it when you are at home and get familiar with the buttons and settings. I've seen a lot of people missing the moment because they were struggling with the settings and you don't want to be one of them! When you're out shooting, it's very important to focus on the moment, light and composition and how to use your camera should be the first thing you master so that it becomes something spontaneous that doesn't require you to think too much about it.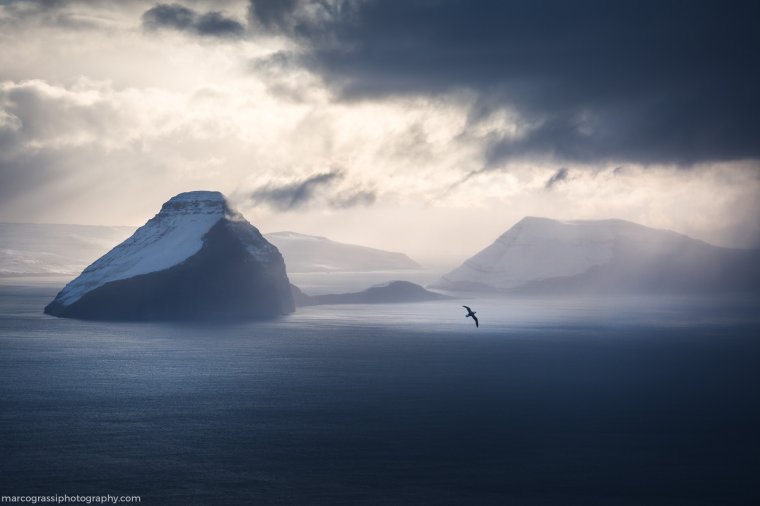 8) Is there a place you would love to visit?
There is never just a place 🙂 On top of my list, there are Bolivia, Namibia, Greenland, Utah and much more!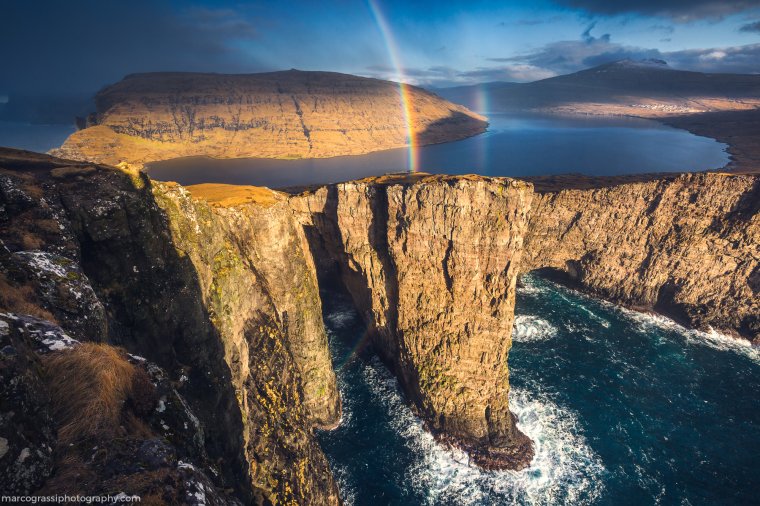 9) Where can we find your images?
You can find more of my work here:
Website https://www.marcograssiphotography.com
Facebook https://www.facebook.com/marcograssiphoto/
Instagram https://www.instagram.com/marcograssiphotography/
500px https://500px.com/marcograssi
The following two tabs change content below.
Julian Rad is a self-taught award-winning wildlife photographer, who was born in Vienna, Austria in 1991. When he bought his first camera at the age of 20, he found an expression for the fascination he had about nature & wildlife. He already had many publications in national and internation magazines and newspapers (New York Post, Daily Mirror, Daily Express, The Times, GEO, Digital Photographer Magazine...). He has won several photo competitions such as the comedy wildlife photography awards in 2015.