Caribbean Treasures: Exploring Jamaica as a Photographer
Caribbean Treasures: Exploring Jamaica as a Photographer
www.sleeklens.com
There are so many hidden treasures in the world we live in today, some may be considered small treasures, and then there are those that are so big that the heart and mind can't fathom the beauty of them. One of these treasures that I've found is called Jamaica. Located just below Cuba and east of Hispaniola, this little Tropical Island has so much to offer in Food, Culture, History and most definitely Music. More popularly known for its role played in reggae music, spicy food, and beautiful beaches. Giving birth to the World Famous Bob Marley and the Rastafarian culture mimicked by others you could say there's often a lot to find in little places.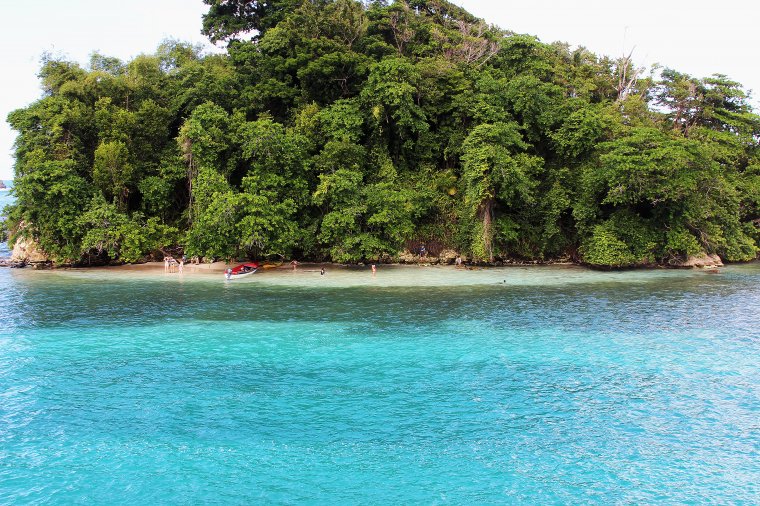 The island is home to just about 2.7 million colorful people with its Capital being Kingston, the most populated area. However, if you're looking to find the beautiful beaches seen on billboards and in tourism magazines, then your destination will be one of Ocho Rios, Montego Bay or even Portland. Then again, it's an Island and from what I've seen during my visit; there is no such thing as a bad beach in Jamaica. The land of Wood and water lives up to its slogan with Palm Trees, Rivers and such beautiful beaches crafted by nature on the coasts. The island was once owned by the Spanish and then gained Emancipation from the British in 1962. Therefore some places on the Island retain Spanish names or a Spanish Influence such as Spanish Town, Ocho Rios (Eight Rivers), Rio Bueno, etc. However, make no mistake the popular language in Jamaica is indeed English or Patois (Pa-twa) rather which is a broken English. You'll often hear it being spoken casually by the Natives and you just may catch on. Apart from the brief history I've just given, I won't take away all the fun and will leave you to make your visit and learn more.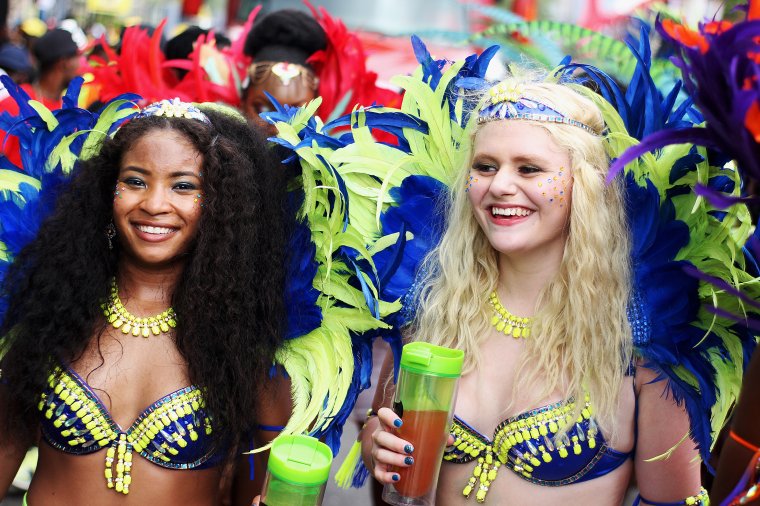 The island itself being a Cultural mixing pot will offer your palate a range of different dishes to also take your taste buds on a trip. This brings us to the national dish which was so easy to fall in love with, Ackee and Saltfish. This dish is often served with Cassava or what is called "Dumpling" which is flour kneaded into an oval or round shape and then put to boil. The dish is readily available at almost every cultured restaurant you can find on the island. I hope you didn't think that was the end of the trip for your taste buds because things get a little spicy as we venture into the jerked cuisine.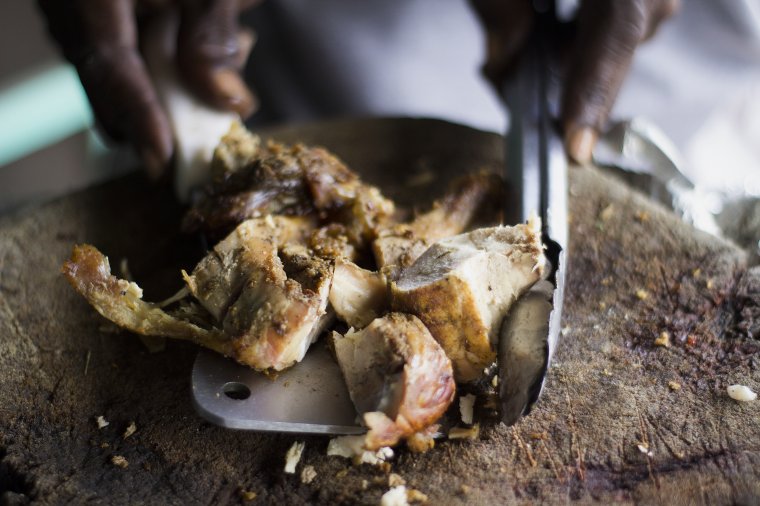 Whether you be a fan of Pork or Chicken, as long as its meat, In Jamaica is can be Jerked. Best location in the Island to get Authentic Jerk chicken would be in Boston, Portland. Just North East from Kingston about a two-hour commute you will find maybe the best Jerk Chicken, Pork or Sausage you've ever had and not to mention some beautiful hidden Islands off the coast of Monkey Island and beaches like Frenchman's Cove.
Be sure to have your camera or phone ready because the views that will be offered to you are just a few of which are worthy to be framed or hung on a wall. If you are a DSLR Canon user like myself, then I'd advise you to walk with or look into getting the Canon EF 24-70mm f/2.8L II USM Lens. If you are not fortunate enough to have your Camera with you or have a DSLR Camera but do have an iPhone 6 or any of the latest model smartphones, I'd then urges you to see if Lightroom is offered in your App Store or Play Store. Given that you capture great landscape shots or casual shots of the island overall but would like to touch your photo up a bit professionally, Lightroom on your mobile device would be a great tool.
Here's just a short list of some other destinations that might be to your liking:
– Dunns River Falls, Ocho Rios
– Devon House, St. Andrew (3rd Best Ice Cream in the World)
– Hollywell, Blue Mountains
– 7 Mile Beach, Negril
Being that it's Summer all year round in Jamaica, you're destined to get a good tan and be warm so you might want to travel with shorts and a few tank tops.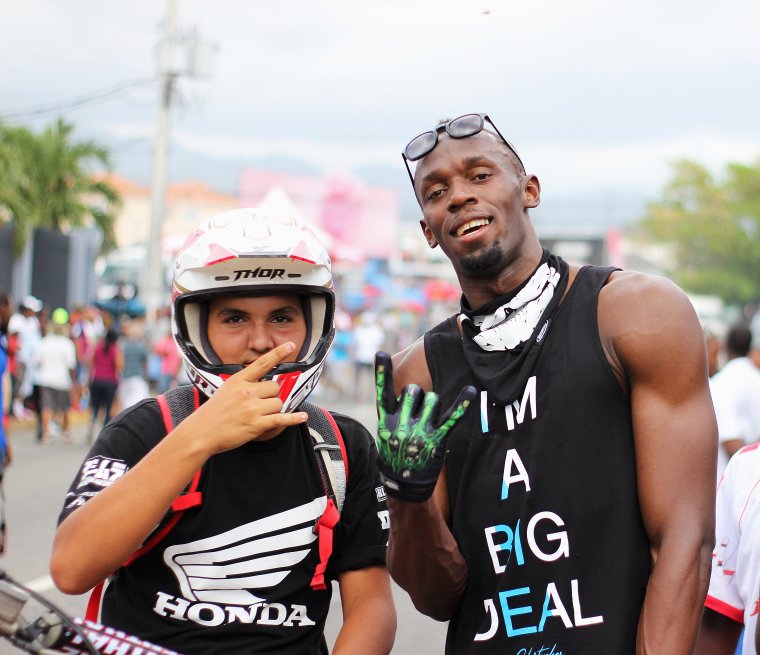 The best time of year to visit however would be between mid-March and early April when the Island is having it's Annual Carnival Road March; that's if you're looking to see Caribbean Culture and Soca music In living colors and become a part of the excitement. On the other hand, if you are seeking to enjoy nice scenes on the beach and relax I'd say anytime during the summer, you're destined to enjoy your visit and leave with a memory card or photo gallery filled with beautiful memories.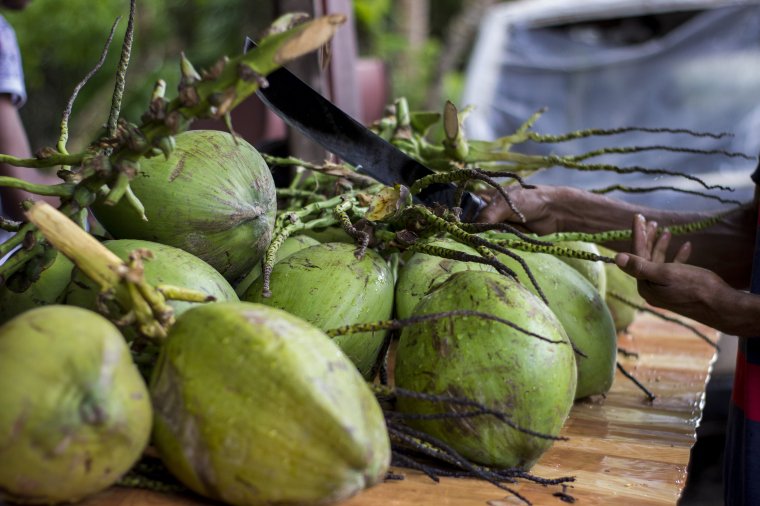 The following two tabs change content below.
Michael Moodie is a Freelance Photographer and Photojournalist. He Enjoys Lifestyle Photography and Traveling while doing all things creative!