Summer sunsets and the midnight sun in Iceland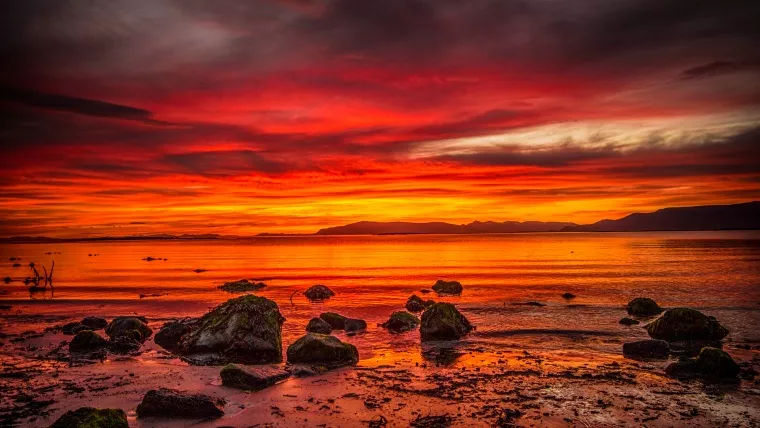 Summer sunsets and the midnight sun in Iceland
www.sleeklens.com
Sunset photography captures the quiet moments of peace when the world is settling down to sleep; quiet, vast, and always beautiful. Sunset or sundown is the daily disappearance of the sun below the western horizon as a result of earth's rotation. Sunsets can be different each time and you can always see something unique in them. To look at a summer sunset is for me similar to looking at a beautiful painting.
When is the sunset/midnight sun
Iceland is famed for its sunsets and long days during summertime (from May to late August) which peaks with the summer solstice on 20th of June (the longest day of summer) when the sun sets just after midnight and rises again just before 3 am. Further north of the country like in the city of Akureyri the day will be even longer. On this page, http://www.timeanddate.com/sun/iceland you can follow the sunrises and sunsets in Iceland.
The slow sunsets during the summertime produce incredible displays of colorful skies that can last for hours. The sunrise is set the only a couple of hours later so for around 3 months during the summer, Iceland has bright nights. The sunlight will though get shorter from just a few seconds up to several minutes per day after June 20th. For me, one of the best times for sunset photography is late in August when there are a couple of pitch black nights that gives you the opportunity to get really dark and interesting red sunsets.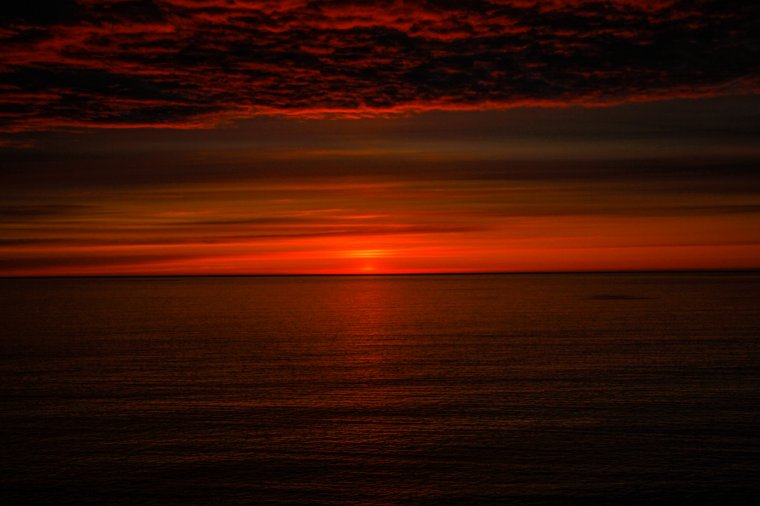 Late night photographing in Iceland
Having nearly 24 hours of light during the summer in Iceland gives you a great opportunity to go sightseeing later in the day. So taking the advantages of these late nights are a must do if you come to photograph in Iceland. Popular places in Iceland have fewer travelers during evenings and late nights and are therefore a great time to visit if you want to have more space and time on your own. Interesting sunset subjects can be for example seashores around Iceland, mountains, waterfalls, ice lagoons, sculptures, and lava fields.
Places to consider capturing during sunset or the midnight sun:
The seashore close to the island of Grotta in the Reykjavik capital area
The sculpture Sun Voyager in Reykjavik
Mountains like Vestrahorn, Hafnarfjall, and Kirkjufell
Jokulsarslon ice lagoon
Hvítarserkur cliff
Waterfalls like Seljalandsfoss, Skogafoss, Brúarfoss and Godafoss
Lava fields like in Reykjanes peninsula
Many lighthouses around Iceland and the house Straumur art center at Straumsvik
If you are staying in Reykjavik it is ideal to leave the city around dinner time and take the so-called Golden Circle Tour which includes Geysir, Gullfoss, and Thingvellir.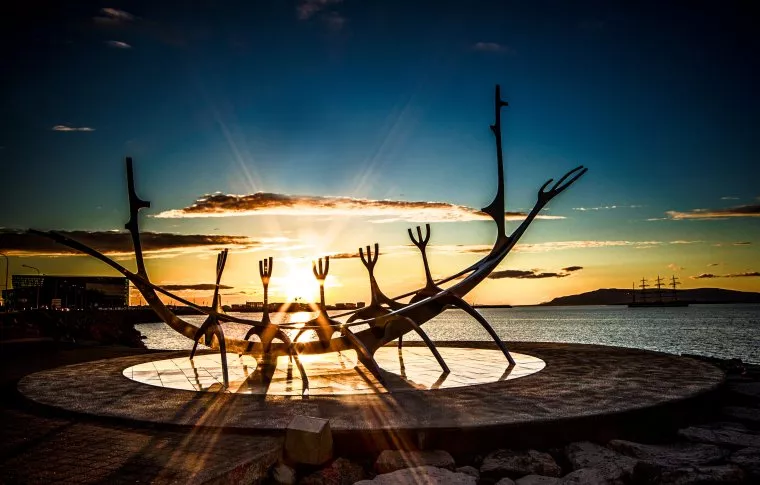 The settings
To capture the sunset in the best way you need to be at the right place at the right time, sharp focus in a low light with aperture settings of f/2.8 is recommended. You will then need to change the ISO and exposure settings to get the best result. ISO should be set at 100 but the exposure needs to be adjusted based on the condition outside, not too fast and not too slow either. An exposure setting from 60 up to 200 usually works but you have to adjust it based on how bright or dark it is outside. Remember to shoot in RAW which allows you to change the white balance in your post processing work.
Remember that though it is bright outside the weather often can be chilly so dress accordingly. Tripod is not necessary though it is always recommended to have one, along with extra batteries. It can get dark really fast during the early and late summer so a flashlight can get in handy.
Conclusion
Sunsets happens late in the evening during the summer
The longest day of summer 2016 is June 20th
It is recommended to have aperture settings of f/2.8
You have to adjust the exposure setting based on how bright/dark it is outside
The sunset itself can be quick so be at the right place at the right time but you have nearly 24 hours of light
Iceland is ideal place to photograph late in the evenings and night during summer
If you are staying in Reykjavik consider taking the Golden Circle Tour in the evening to experience more peaceful and quiet atmosphere with fewer crowds.
The following two tabs change content below.
I have always considered myself an artistic person and I have always been involved in art in one way or another. Photographing is an exciting form of expression for me and I have been very active and learn a lot in a short time. I have a background in drawing and painting since I was younger and learning the basic drawing skills helps me a lot in my photographing. I love doing moody shots with lot of emotion and try to process me images so they look a bit dramatic with a story to tell. I love shooting landscape with dramatic scene like dark clouds or captivating sunlight. I mainly shot my photos within the Reykjavik capital area but if I have time to go outside the capital I really love shooting around my parents summerhouse in the northwest Iceland. I shoot most of my photos with a Canon 700D and a Samyang 14mm f/2.8 lens and process them in Lightroom and Efex Pro to give them the extra mood I am always looking for.