How To Cover A Storm Day Session: A Guide for Photographers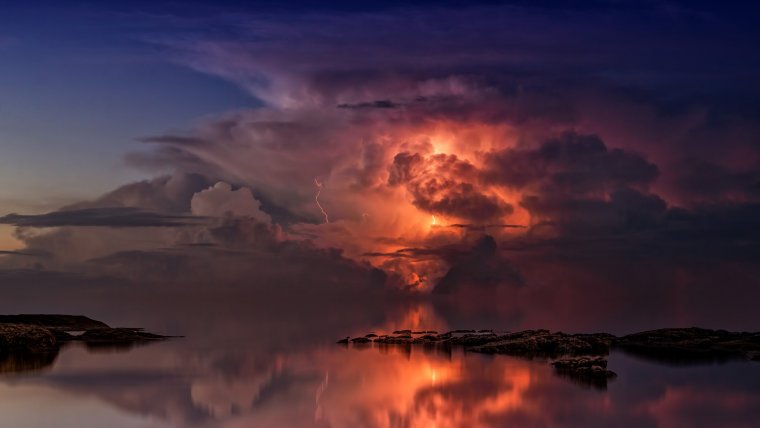 How To Cover A Storm Day Session: A Guide for Photographers
www.sleeklens.com
Photographers are often tasked with the job of telling a story through their images in their own way that viewers can understand and sometimes sympathize with as well. This job, for the most part, isn't always easy but for some reason, it feels great for fulfilling the task. In this article, we will be discussing some tips that will of great use if you ever end up in a situation where you have to cover a storm. Some people may question as to why you'd ever want to do that but as a photographer, I can totally understand the task you've been given. Covering a storm is not the safest job for a photographer or anyone overall but nonetheless, the job has to get done. Throughout this article, I will place an emphasis on safety and protecting your equipment to the best of your ability. This is not to annoy you but to more so ensure you're aware of what you're doing and taking the necessary precautions.
1. Camera
Most if not all cameras that have been manufactured between 2016 and this year are somewhat weatherproof. This indicates that the camera is able to withstand some light rain or fairly light weather condition. This is never to be mistaken as an indication that the camera is waterproof or able to withstand heavy weather conditions.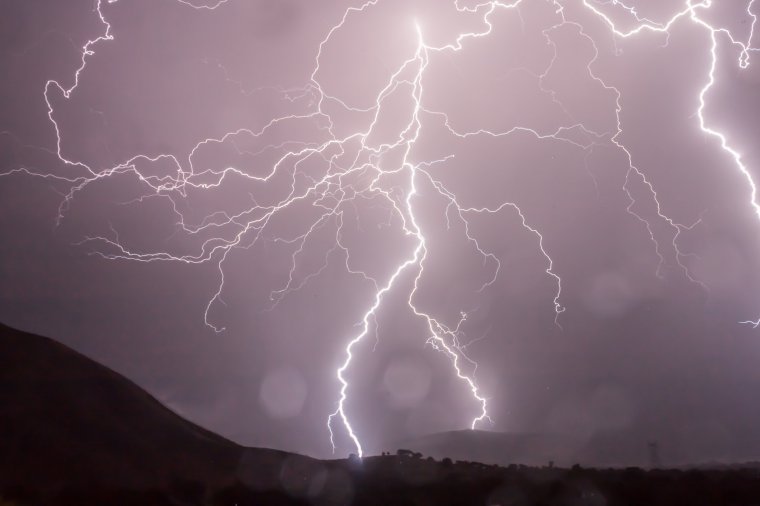 Unless this has been indicated by the manufacturer, I would not recommend you test this out. If your DSLR is not weather proof then you should look into getting the correct gear to protect your equipment. You can easily find some cost-effective gear on Amazon or if you're not looking to put a dent in your wallet you can probably put together your own form protection for your camera from the heavy rain. However, be prepared to accept any damage sustained to your camera based on the shortcomings of what you made.
2. Weather Proof Camera Bag
To further protect your gear, I would advise you to invest in a durable weatherproof camera bag as well. On many occasions, one of these has saved me from purchasing thousands of dollars in equipment. Your lenses and everything else you put in your camera bag is very important and not to mention expensive so be sure to invest in one of these bags now before you end up paying the price later on.
3. Lens
Some photographers may recommend using a zoom or telephoto lens but in reality, nothing really beats having a wide angle lens on your camera. While a zoom lens may be great in capturing the details and damage during a storm, a wide angle lens is equally as good because it captures everything as it is happening in front of you. Viewers often love to see everything that is going on and not just a fraction of it so tries not to limit the range of images you take. I would recommend anything between a 24mm or a 35mm.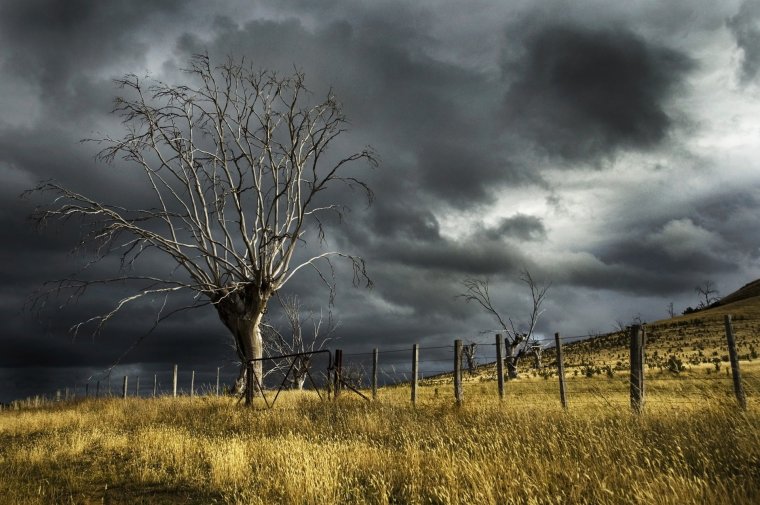 My go-to wide angle lens is the Canon 24mm f/2.8. This lens allows me to capture a lot keeping in mind a low aperture in case it gets too dark but still holding an edge to edge quality. Don't let this rule out your telephoto lens however as it might come in handy. There will still be some drawbacks of using a telephoto lens, of course, such as the weight and it may be time-consuming when you need to frame up a shot. The added weight and extra work might just hinder the shots you're able to capture but this choice is completely up to you.
4. Tripod
Having a tripod on hand might come in handy depending on the severity of the storm itself. To get more steady shots and if you're trying to capture lightning then you can also only do that with a tripod as well. Tripod will enable you to bump up your aperture and lower your shutter speed to capture some well exposed amazing shots of lightning and dark clouds. If you can, make sure to have the most heavy duty or stable tripod possible to keep your camera steady during any possible strong winds. I'm sure you wouldn't want to place your camera on a tripod and watch it tumble over only moments after. With that said, be sure to check how steady your tripod is before carrying it to your session.
5. Be Safe
Last but not least take all the precautions to make sure you keep yourself safe. With strong winds and heavy rain may come loose rubble and unstable ground. Stay aware of your surroundings and attentive as to what's happening at all times. Your safety comes first before capturing an image and should always be your priority.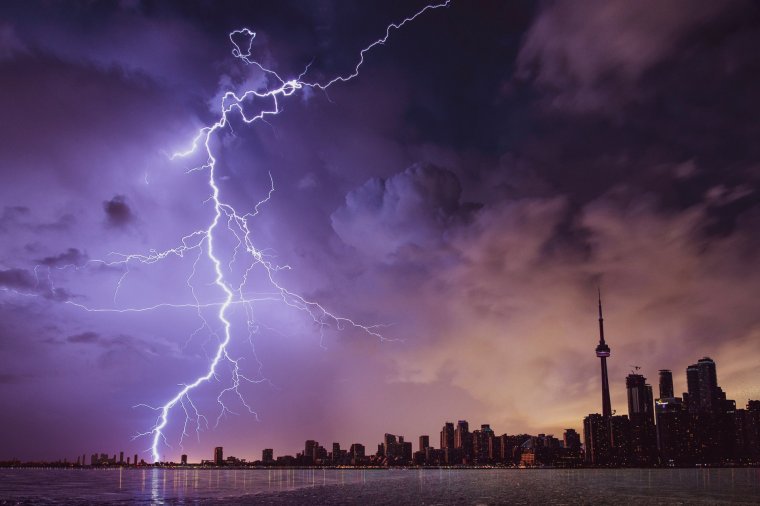 I hope this article has helped you to prepare for your next or first Storm Day Session. It's always a pleasure sharing these tips and tricks with you and I look forward to sharing more. Until next time, Thank you for stopping by!
The following two tabs change content below.
Michael Moodie is a Freelance Photographer and Photojournalist. He Enjoys Lifestyle Photography and Traveling while doing all things creative!