5 Tips For Better Landscape Photos You Should Know Today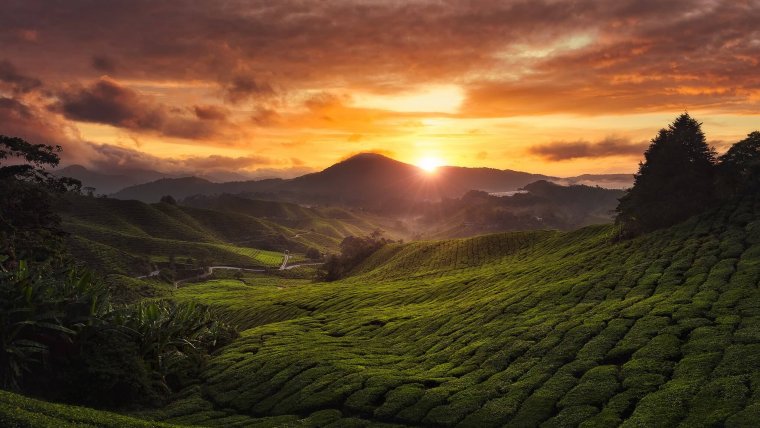 5 Tips For Better Landscape Photos You Should Know Today
www.sleeklens.com
Have you ever feel that even though you already master all the necessary photography knowledge to take a photo and got very familiar with your gears, still, the outcome is not really up to what you have expected? Well, taking a photo can be as simple as just pressing your camera shutter button, but then to get a good one, there's actually more works behind it. In this article, I would like to share out 5 tips that help to transform your photo to another higher level.
1. Start with an Idea/Concept
An idea is like a soul of the photo, without a good idea, you not sure what and why are you taking a photo, not even talk about sharing it with your viewer. Ask yourself, what are you expect to get from a shooting location? Other than just scenery itself, are you looking for a photo with sunrise/sunset, Milky Way, Star trails, long exposure shot or something else?
On top of that, you could also think out something different than usual landscape photos, such as adding human interest in your landscape photo, burning steel wool, light painting and other creative stuff that you can think of.
All these ideas help you set your goal and from here you can plan your shooting accordingly to get the photo that you want.
If you really don't know where to start or you have reached a certain time that you have run out the idea, maybe you can try to check out other photographers works or browse through some photography magazine/site for some inspiration.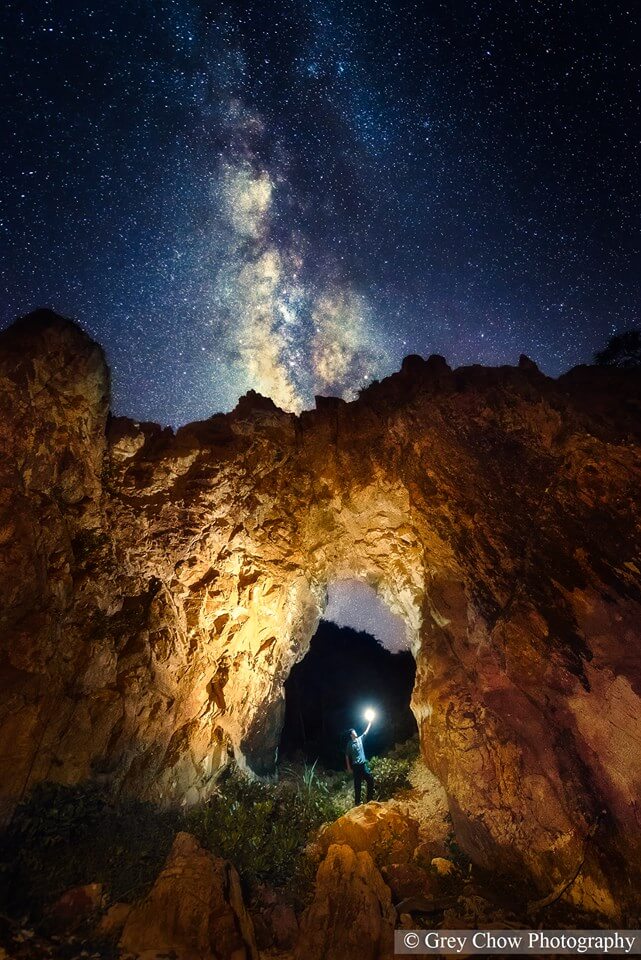 Above photo was taken with me positioning myself under the arch with Milky Way right above me.
2.Research
After you got the rough ideas of what you want, next thing you should do is to find any references photos about the place. By doing so, it gives you a better picture of what's the environment of the place is, is there any interesting subject for foreground subject? is the place better for low tide or high tide? what is the possible focal length to use there? All these are some of the information that you can derive from the photos
3.Planning
To further explore the place, you can try using Google Street View in Google Map. From below screenshot of Google Street View, I'm actually virtually scouting around the Church of the Good Shepard. I can know that if I'm there at this position, this is the angle of the Church and the Sun or Milky Way will be right at the back of the church, as I'm facing east now.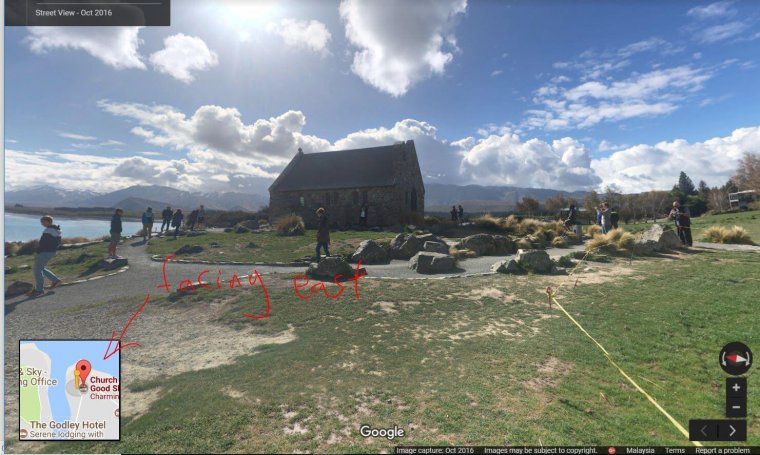 For a more detail checking on the sunrise/sunset time and direction on the date you visiting the place, you can try out TPE, The Photographer's Ephemeris. You will need to pay to get the app on your mobile, but it's free if you are using the web version (which is more suitable for computer/laptop). The mobile app version offers you more feature but web version is good enough to do the job if you just want to check out the sunrise/sunset time and direction.

Above screenshot is the interface of TPE Web version. https://app.photoephemeris.com
Another alternative app to check on this is PhotoPills app (paid), one of the best photography apps on the market. The PhotoPills app website is https://www.photopills.com/
All these, help you to make better planning for your photo shooting.
4.Scouting
You may want to ask, is it necessary to scout the area first after you already did so many planning and research. Well, it depends, some of the shooting locations have only a single fixed composition e.g. taking photo from a viewpoint like Kuala Lumpur Tower or Skyline Queenstown, in that case, scouting is not really necessary, the only thing that you may need to consider is to be there early to secure a shooting spot for yourself, the place can be packed with tourists and photographers sometimes. However, if you are going to place that cover a huge area, such as Moeraki Boulders or Hooker Lake, it is advisable to be there slightly earlier to scout the area and look for any possible composition first. If you are going for a sunrise, try to check out the place on the day before, and the same thing applies too if you are going for photographing Milky Way or Startrails. Finding composition in the dark will make the process much more difficult and you would not want to waste too much time on that and miss out the best moment to capture the photo.
5.Try Post processing
If you haven't started doing post-processing, you should consider to give it a try. Post-processing not only able to enhance your photo, it also allows you to try something that beyond your camera capabilities, such as better noise reduction technique, better recover in highlight and shadow, creating Star Trails effect in a more manageable way (unless you want to leave your camera shutter open for half an hour to get a single star trails photo) and a lot more.
Other than that Post-processing help creating your own style, base on the way you prefer to edit your photo, even though you are taking a photo about the same place at the same time with same composition and settings, you can still able to come out different result than others. You can come out a photo with Gotham city style by playing around with the white balance and color, or having a photo that focuses on details and sharpness or maybe the other way around by slightly soften the image with a subtle dreamy feel using Orton effect, it all depends on your own preference. At the same time, this also makes your photo more identical when you maintain the same editing style, people will able to recognize your work immediately when they see a photo.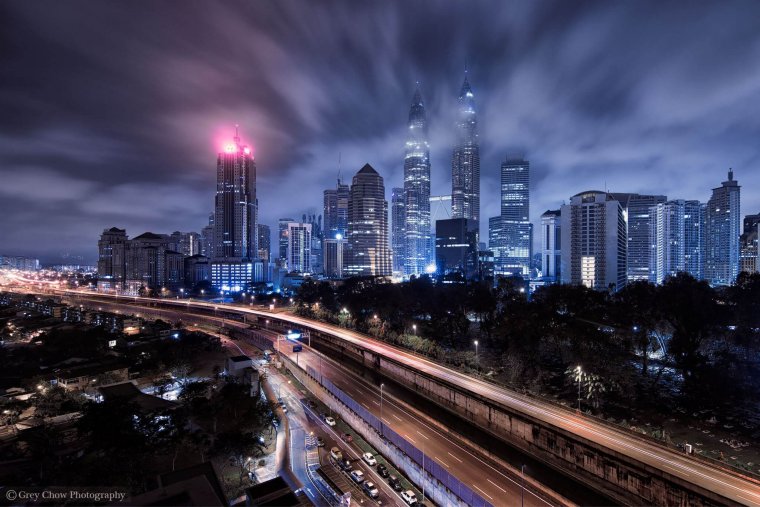 Above is a photo of Kuala Lumpur skyline that processed in a Gotham City style.
That's all the five tips that I want to share with you all, I hope you all enjoy the article. Happy Shooting!
SaveSave
The following two tabs change content below.
Grey Chow is an award-winning landscape photographer, having his work published in several media including the BBC News. Currently, he is also sharing his experience and expertise through articles and hosting several photography workshops and tours around the world.