Wedding Photography: Must Have Shots for the Album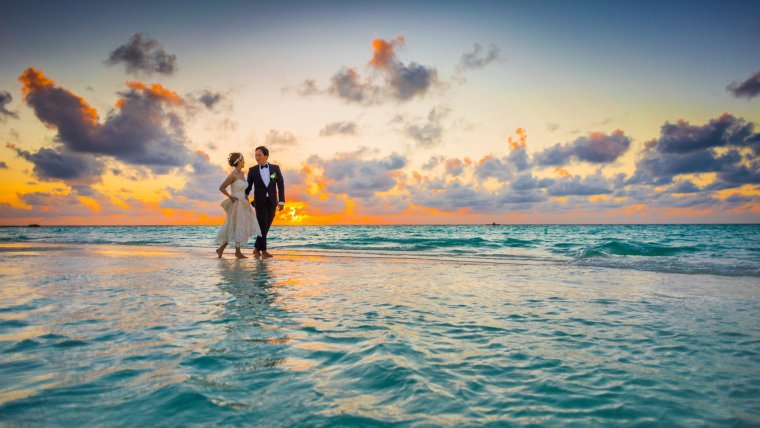 Wedding Photography: Must Have Shots for the Album
www.sleeklens.com
Wedding albums are like very fragile projects that are curated by us as photographers. When it comes to wedding photography, you don't really have much of an opportunity to recreate a lot of shots as some of them are genuine at the moment and asking to recreate those shots would take away so much from the sincerity of it.
Wedding photography is an amazing privilege because as the photographer you now play a key roll in creating and capturing the best memories for your bride and groom. Speaking of memories, in this article, I will be sharing with you some of my tops must have shots when doing a wedding. These shots, if available, are important to have on your shot list or apart of your wedding album. Some of these shots might be subjective to what is immediately available to you and others are just some shots that can be captured at any traditional wedding. Let's begin!
1. The Girls Getting Prepared
As a wedding photographer or if you're doing your first wedding then you should know you will always spend more time with the bridesmaids than with the groomsmen for a few reasons. The first reason is pretty obvious with it being the brides big day, the spotlight is a lot more on her than anyone else.
It's always a good idea to get as many shots with the bride and her girls being emotional, goofy and just getting their self together. This helps to create a story and also encourage future stories when the girls look back on those photos and recollect exactly what was happening when that shot was taken. In addition to giving the bride the attention she deserves, there is also the fact that women take an extended time to get ready as opposed to men. You will more than likely find yourself getting a huge variety of shots from just the bridal preparation and about half or less than that amount when capturing the groom's men.
2. Bride Getting Into Her Dress
There's nothing a bird cherishes more than her wedding dress and her wedding ring. For a bride fitting and looking good in her wedding dress is in the pinnacle of her day, next to saying "I do" to the person she loves. It is imperative that you capture this majestic transition as she puts on her dress and gets get the final touches together for her big day. You will often find that if the mother or someone who is very close to the bride helping her to get dressed and put it on. To the best of your ability, also try to capture that shot as it also a very emotional day for that person as well.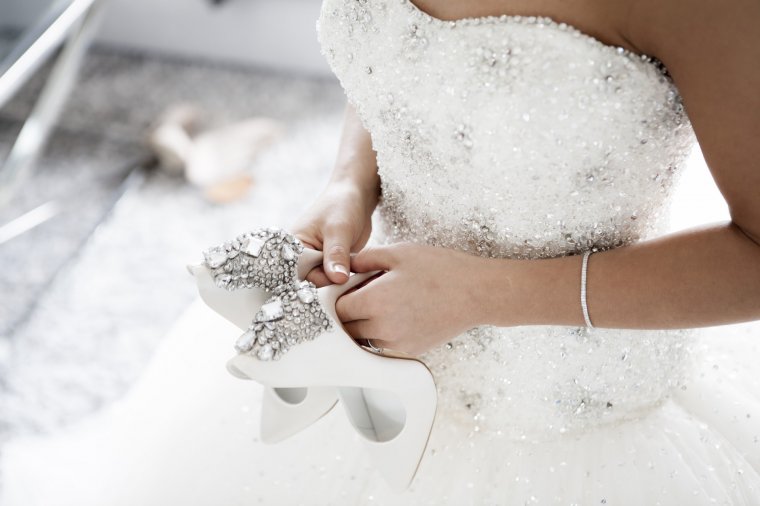 3. The Groomsmen
It's time to show the guys some attention and see what they're up to. I promise you that the guys will more than likely be ready before the women but there are some key shots you should get as well during their preparation. Depending on the groomsmen and the groom, it might not be as emotional as the bridesmaids but it will be emotional nonetheless. Some of the shots you want to get with the groomsmen consist of them having casual guy conversations, filled with jokes and evident jovial things. I usually include shots where the best man is helping the groom get prepared by helping him with his outfit.
4. Details
I'm sure you must have had this on your shot list or memorized but this will serve as a reminder. Details are everything and will stand out in your batch of images. Pay attention to find things such as details in the bride's dress and the groom's outfit. Capture details all the way down to the socks he will be wearing. These shots help to piece the story altogether and leaves no space for anything to be questioned. The key thing to do is create a story through your images that will last forever.
5. The Rings
This is the single most cliche wedding shot but it also a shot that is compulsory for every wedding you will do. The rings symbolize a bond and commitment that the couple has made to each other. Not to mention that the price tag on some of these wedding rings are probably 5 times the amount you're getting paid to photograph the wedding so never forget to ask for the rings to capture them in your own creative way. Might I add to be very careful with them as well during your creative process and if possible, have an assistant or the wedding planner help you in curating the shots and give them back immediately after you're finished.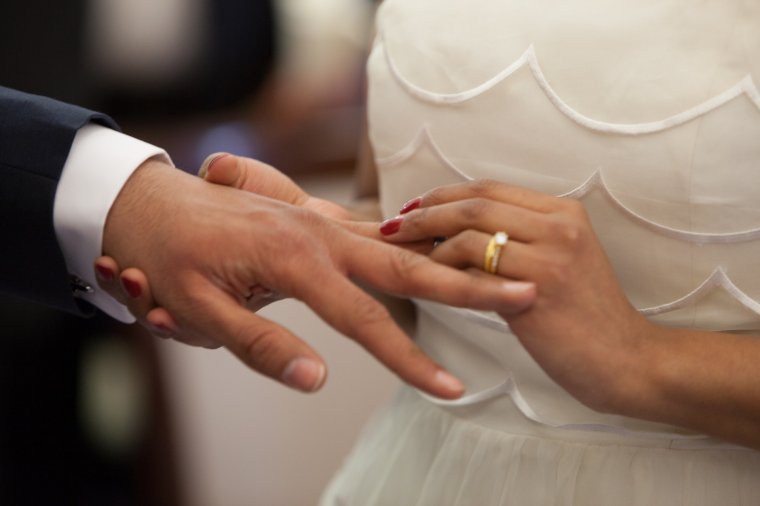 6. The Brides Entrance
When the bride enters and does her ceremonial walk, all eyes will be on her and your camera should be as well. This ceremonial walk will probably be one of the most majestic moments throughout the whole day. It's at this moment that the guest and sometime even the groom himself will start to shed tears due to the beauty of it all.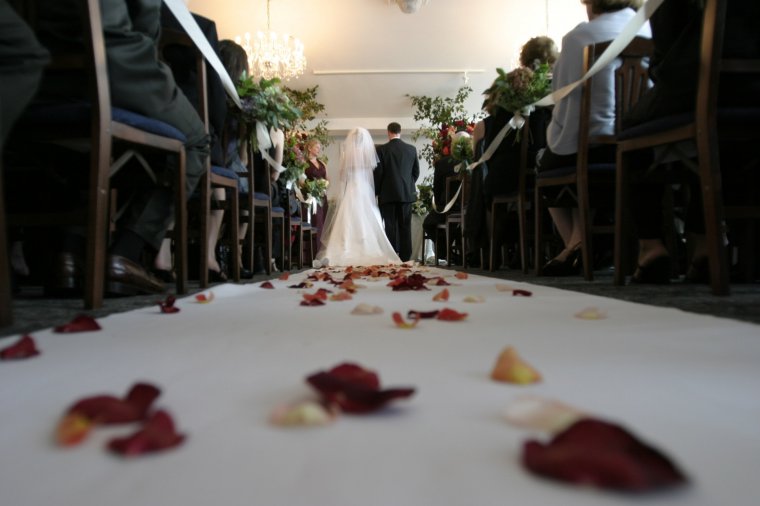 7. The Kiss
The ceremonial kiss will be the highlight of the day and the beginning of something beautiful for this couple. This is a shot that you cannot miss at all cost and I would recommend doing the continuous shooting for this moment while capturing as many angles as possible. The kiss is something that will be framed and cherished by the couple and it's only right that the moment it is captured, it is done to the best of your ability.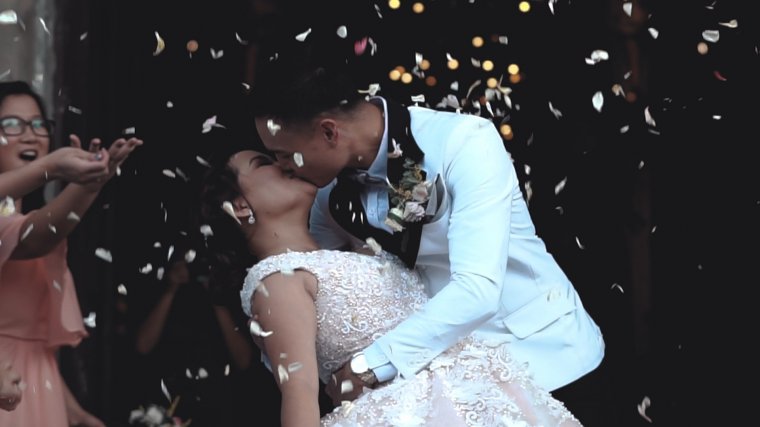 The following two tabs change content below.
Michael Moodie is a Freelance Photographer and Photojournalist. He Enjoys Lifestyle Photography and Traveling while doing all things creative!