Wedding Photography: A Look Inside Your Gear Bag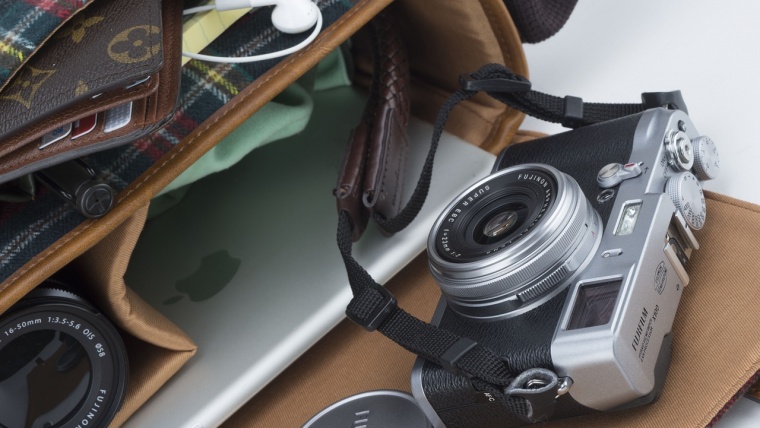 Wedding Photography: A Look Inside Your Gear Bag
www.sleeklens.com
Wedding photography has become its own breed. It calls for efficiency, preparedness, and flexibility. All of this starts in your camera bag.
Bag: A good day's work starts with your bag. There are many different options out there from backpacks, rolling bags, shoulder bags, etc. I personally have a big shoulder bag, as it allows me quick access and a secure place to store everything I need. While size is certainly a factor with a bag, I recommend looking for something with Velcro adjustable compartments that allow you to create a space big or small to house everything you need.
Your bag should also be weatherproof. You never know when you might get caught in a storm or have a couple that requests shooting in the rain or snow, so you want to have something that you know will survive and keep your gear dry. Promaster is a great company. Their bags are durable, well padded and super versatile for all needs and budgets.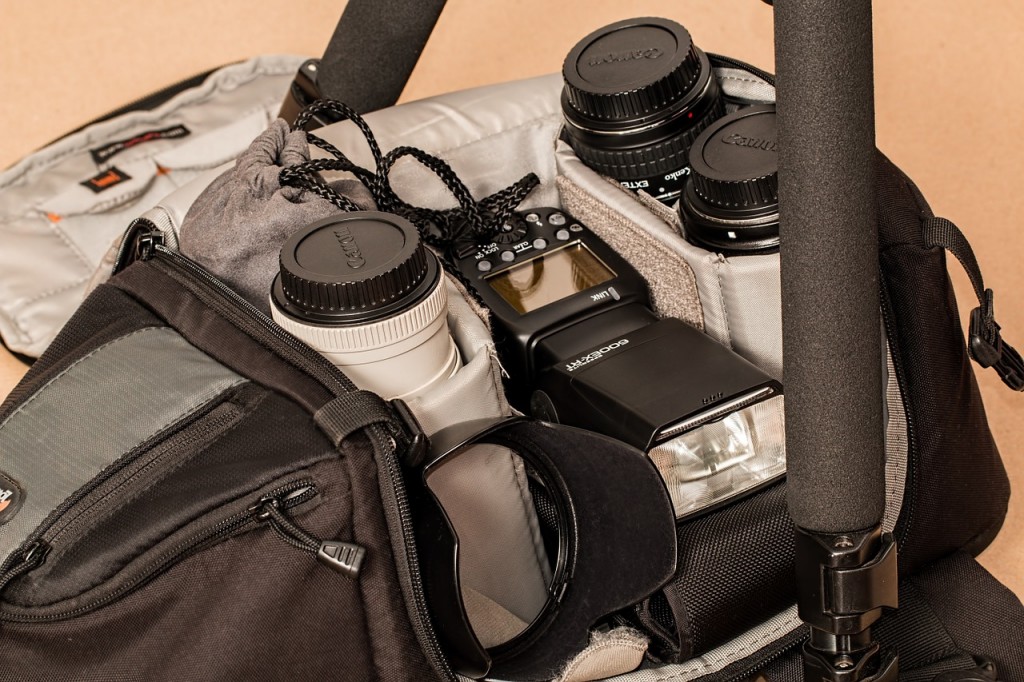 Camera: If you're going to shoot weddings you need a full frame DSLR. Being a Canon shooter I recommend starting with the Canon EOS 6D. It is a full frame with all the manual capabilities you'll need to successfully shoot a wedding. Canon has many full frame cameras, but the 6D is its entry into that realm of DSLR's.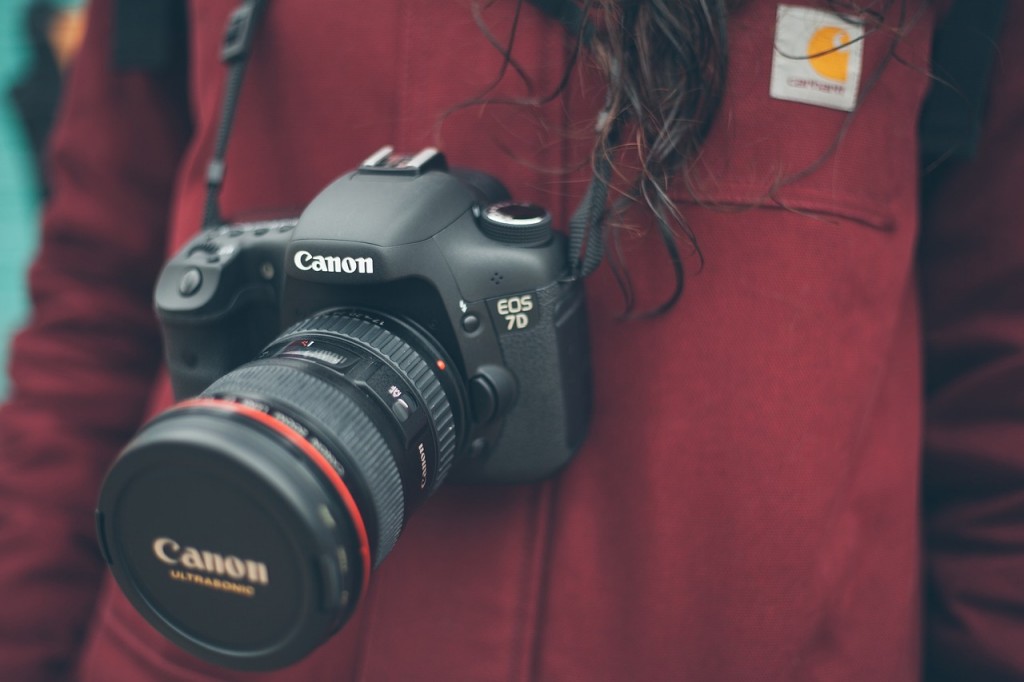 Lenses: A timeless debate. Every photographer has their own style that calls for different lenses. Below are my staples, which also make for a good foundation. I believe you should have a good, prime lens on hand. They allow you to capture all the special details like flowers and shoes with a focused crispness, but also make for great portraits, which your bride will surely want.
My pick is the EF 50mm f/1.2L USM. Its huge aperture allows for a very narrow depth of field which creates that blurred background everyone loves. Additionally, in your arsenal, you're going to want something with a range.
You don't want to be too intrusive during the ceremony or intimate parts of the reception, so it's good to have something with strong telephoto capabilities. My personal favorite is the EF 70-200mm f/2.8L IS II USM. As long as you're moving around, this lens can be used for anything.
I have taken some nice group shots on super sunny days with it, using the lens hood. It's a very versatile lens and definitely worth the investment. And lastly, I recommend owning the EF 24-70mm f/2.8L II USM. It is a standard zoom lens but with its wide angle range and close focusing distance, it makes a great lens to have during the reception. With its quick focus, it's ideal for dancing, action and fast paced environments.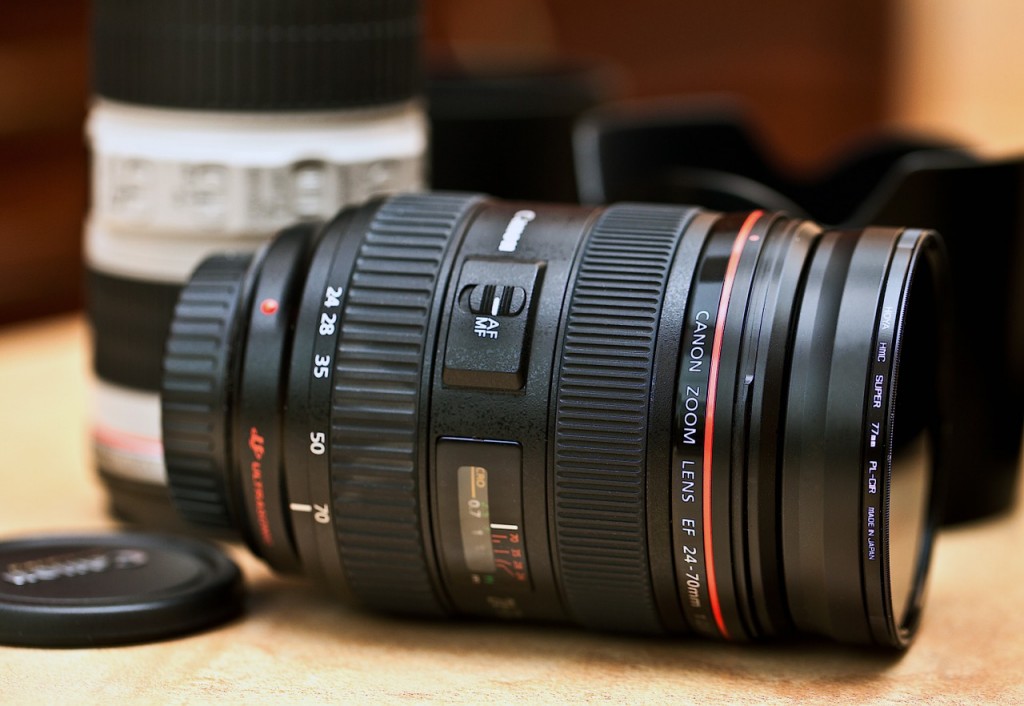 Lighting: To start with, you must be equipped with and familiar with an attached camera flash. You will be using your flash throughout the entire day – to fill in shadows, illuminate dark environments or simply give your subject more dimension.
I recommend investing in a good flash for the lower budget weddings that might not allow you to hire a second shooter or an assistant, which will cause you to fall back on your own flash capabilities. Have no fear, the Canon Speedlite 600EX-RT is perfect for the job. It has an expanded zoom range as well as many more customization options over its predecessor.
Its wireless capabilities make it a fantastic option for off camera flashes and can additionally be used with up to five other flashes at once. While it does have good recycling time, the batteries will not be able to last you through four or five-hour reception without having to change them, so investing in a good external battery is equally as essential.
The Canon Compact Battery Pack CP-E4 is a great option. It slips right onto your belt and doubles the battery life of your flash allowing for super speedy recycling time.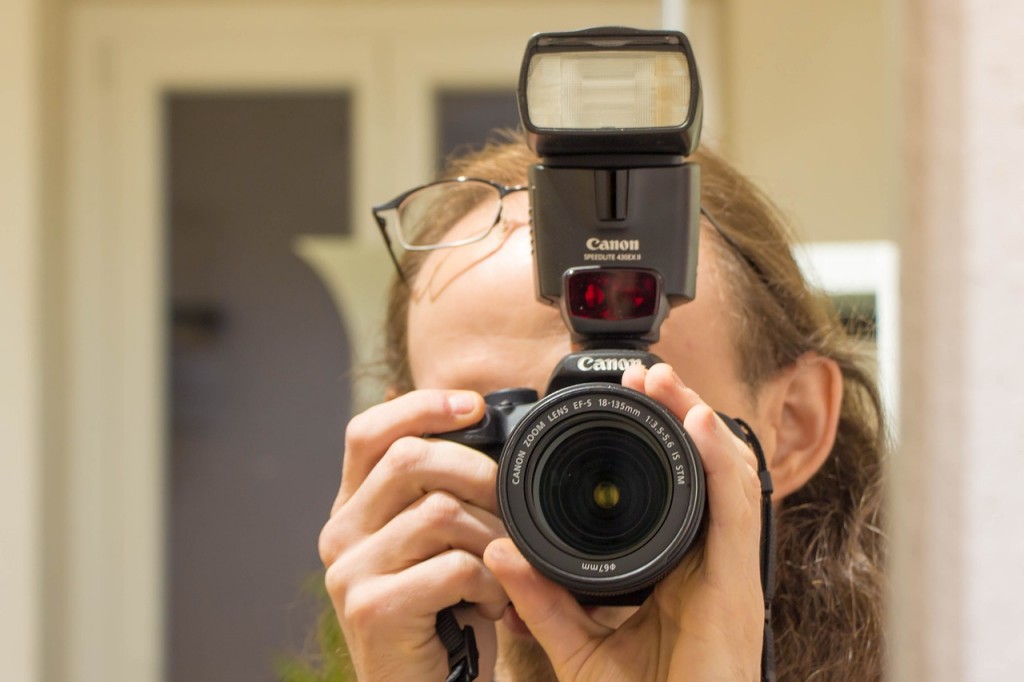 Essentials to keep in your bag: It's always good to have extra cleaning clothes for lenses on hand as well as business cards to hand out to guests who are interested in your work.
Extra memory cards are also super important. I like to keep some on me and in my bag just in case. I usually bring six 16GB SD cards for a full wedding day.
It is always good to be prepared. On that note, I recommend having a little bag of goodies just for you! It's important to stay hydrated and energetic throughout the day, so I like to keep a small camera bag with water bottles and snacks on hand too. In there I also have bobby pins, oil blotting sheets, tiny bottles of hairspray and tissues. You will be spending all day with the bride and it speaks volumes when you have something she or someone else in the bridal party may need.
Offer help when you can because as you shoot more and more weddings, you're going to have a lot of experience that your brides don't necessarily have, but could definitely use.
That is a good foundation for a wedding gear bag. I highly recommend digging around on KEH, B&H or Adorama for good deals on these items. If you're unsure about buying without trying, renting equipment might be a great option for you!
Some final notes: With every aspect covered on what to carry on your next shooting session, you need to focus on improving the quality of your wedding photographs with a quality product – As you're likely to experience a lot of situations where you need to be quick in order to capture the moment, sometimes we can end up feeling disappointed by the outcome of the photograph itself when issues such as underexposure, overexposure, flat tones, not enough details become the most noticeable element in our composition.
Because of that, we thought in an efficient way to solve such drama, with our newest bundle "Forever Thine Workflow", for enhancing wedding photographs in an easy and effective way. Take a look at what a good quality edit can bring out from the work you have accomplished – and without even requiring you to be a professional Lightroom user.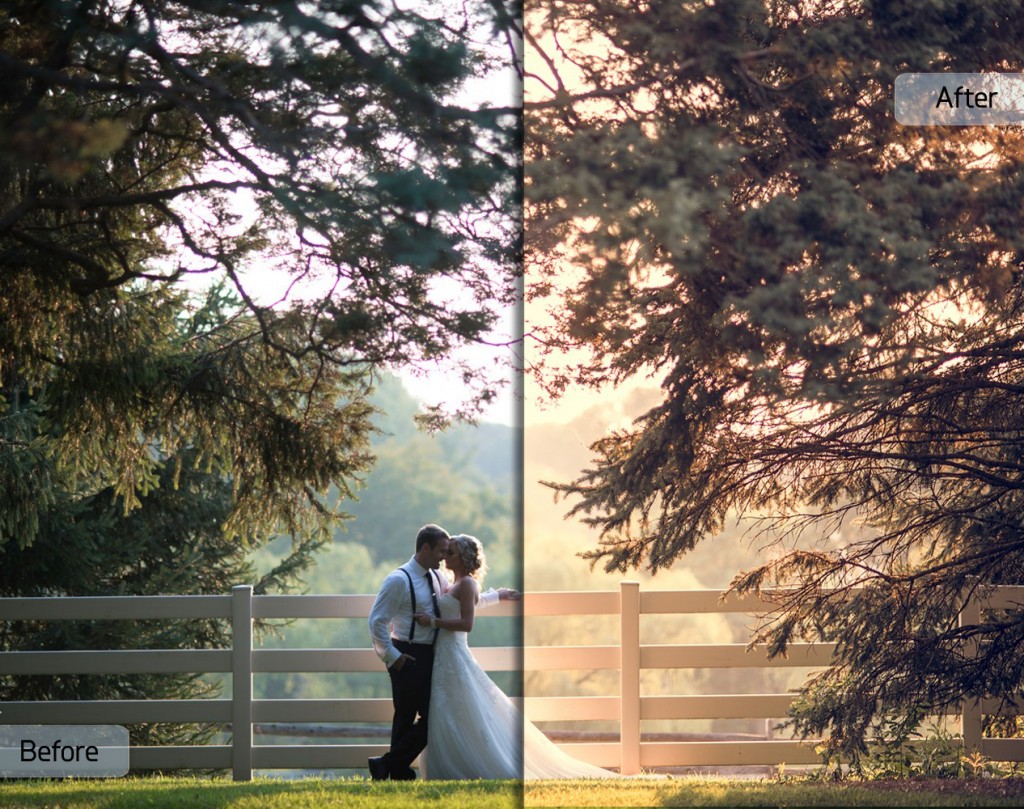 Hope this helps and happy shooting!
The following two tabs change content below.
Sabina Sister is a West Chester, PA photographer with a primary focus on weddings. Sabina has shot over 100 weddings and has experience working with many photographers in different regions. She started out as an assistant and learned photography from the inside out. Her scope of work also includes portraits, newborns, events and couples photography.