Samsung Galaxy S9 & S9+ Review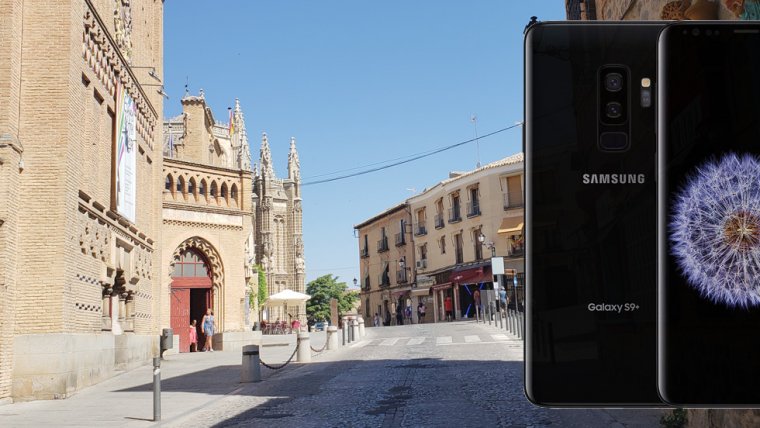 Samsung Galaxy S9 & S9+ Review
www.sleeklens.com
As everyone knows, there's an ongoing battle between Samsung and Apple – to which we won't dwell in – on who happens to be the best producer of smartphones these days. Thanks to that we can credit how fast we acquire new smartphones with ever-surprising features, design revisions, memory upgrades and a long list of etcetera's – even if smartphones are intended to last between 2 to 3 years before the deterioration rate affects the battery life significantly.
One of the most awaited news for 2018 was the release of the latest flagships by Samsung, namely the Samsung Galaxy S9 and Samsung Galaxy S9 Plus, raising the bar in this ongoing competition, plus setting a new standard in what quality respects for android users. Excited about seeing what these cool phones can bring to our work as photographers? Time to get started!
Overall Specs
At first glance this Smartphone looks like a carbon copy of the Galaxy S8, and to be honest, Samsung hasn't upgraded that much their smartphones in what respects to aesthetics, focusing instead on giving users a more powerful experience in both camera and performance.
If we flip to the back side we will immediately notice one of the biggest updates of this smartphone, the camera layout, taking the quality of Samsung smart photography to a whole new level – we'll talk about that later on this review.
One of the most significant upgrades for this mobile phone was the introduction of a new processor, being either the Snapdragon 845 or an Exynos 9810 – depending on the market – which, in turn, helps users to get better autonomy with this device. At the same time, the claims made by users about audio seem to have been heard, with Samsung opting to include a second speaker on the upper part of the screen. This makes the sound not only to become louder, as one would expect from a quality smartphone but also to help sound quality thanks to stereo separation. There's support for Dolby Atmos with these speakers – something that music lovers or those who prefer streaming movies in their phones will adore – but still, we can acknowledge that the leading option in sound quality for the industry happens to be the iPhone X.
AR Emoji has been introduced with this unit, a clear attempt to keep the competition engaged with Apple and their Animojis, to which users can create 3d avatars using their front camera, allowing to customise some aspects like hair, skin colour and the outfit to be worn – to keep in mind that, at the current moment, the options are quite limited. We can say that it's not a feature that can catch our interest, but truth to be said it's a growing trend for the smartphone industry that seems to remain for a good while with the optimizations made to biometrics technology.
Speaking on biometrics, this Samsung Galaxy S9 has made some improvements that, yet, don't seem to satisfy their users' pool. The reading accuracy for the Face and Iris Scanner are, by far, much better than what we have seen with the Galaxy S8, though it's disappointing to still be left with a 2D facial scanner instead of a 3D one, especially when considering how easy it happens to trick a 2D facial scanner. The fingerprint scanner, on the other hand, is the safest option to use for unlocking our device or protecting our data. It's easier to reach it now, and unlike the Iris Scanner, it doesn't rely on the lighting available in the room to work properly. The fingerprint scanner is something we praise for this unit as other brands like Apple have ditched it in favor of the 3D facial scanner; not even considering how convenient it happens to be for users.
The Samsung's assistant, Bixby, has also seen an upgrade for this new flagship phone. The user-AI interaction is considerably more accurate, though it remains somewhat slow to catch up, especially if you have set your phone to another language that isn't your native one. It does, however, offer a promising translation service that travel photographers might want to consider.
Design
Inheriting the design from the Samsung Galaxy S8, the Samsung Galaxy S9 isn't much of a game changer. The curved edges remain, giving users a sleek transition between screen layout or app interaction, not to mention a very pleasant feeling when holding it with our bare hands.
On what regards to its screen, Samsung opted for a Gorilla Glass 5, making the device more resistant to drops and potential damage, though the template glass cannot be ruled out as a protection. As with the Galaxy S8, aluminum was used with this phone, but with an increased resistance to avoid bending.
The fingerprint scanner has been moved right below the camera, making it become more accessible to users as we are preventing potential camera smudging, and also helps the natural motion in which our fingers will reach for the sensor rather than forcing us to do complicated maneuvers.
One thing that music lovers will also adore is that this phone is, perhaps, the only high-end smartphone these days that still offers a 3.5mm headphone jack. Yes, that's right, you can use your beloved headphones with this unit without running out of batteries (thanks to Bluetooth!).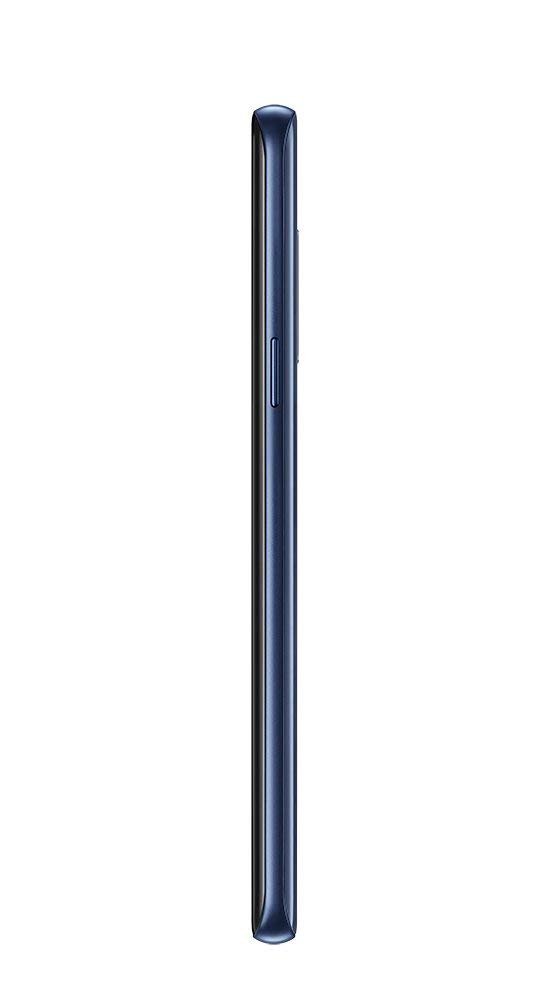 The Bixby button remains on the center-left side, below the volume buttons, which may lead to some confusions for users. Another thing worth mentioning is that, like most smartphones these days, it is a device quite prone to get fingerprint smudges – that's the price we pay for having a glass rear case that not only beautifies this phone but also helps when it comes to wireless connections. The phone is available in colors: Midnight Black, Lilac Purple, Coral Blue, Titanium Grey and, soon to be released, Sunrise Gold.
Screen
The screen has been revisited for this phone, which now is labeled as DisplayMate, becoming the least reflective smartphone display you can find these days. Of course, it is not digital ink as you can find on devices like Amazon Kindle, but in practice, this will help users not to lose comfort when working under extremely sunny conditions.
Retaining the Super AMOLED technology, the color reproduction and brightness has also been improved. Details are sharp as ta ack, setting the bar even higher than what the Samsung Galaxy S8 has managed to do.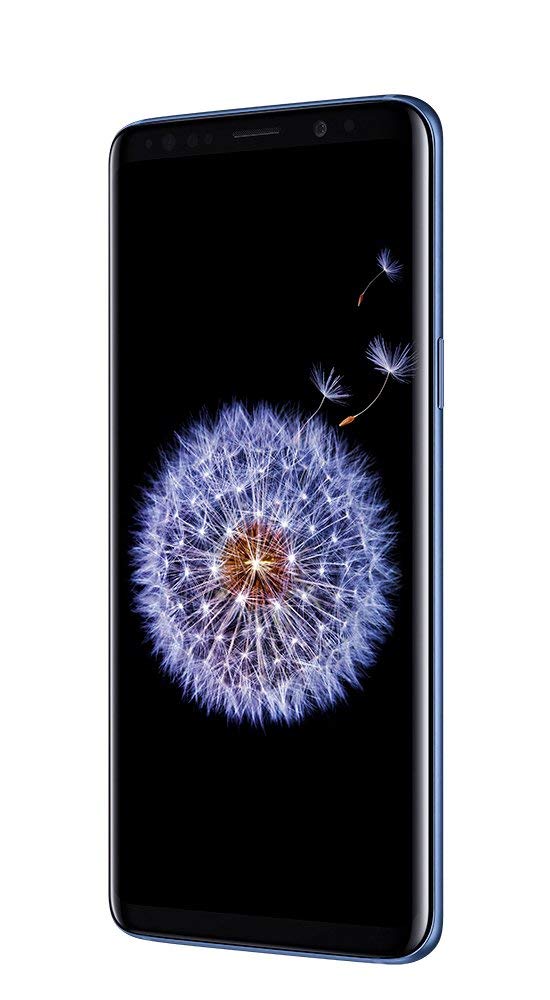 Auto-brightness still shows some issues from the previous model, though we cannot render it to be as extremely inaccurate. The phone will eventually learn your preferences after using it for some time, mimicking some of your settings depending on usage, the apps you are running and ambient lighting as well.
HDR content streaming is also available with this unit, though Samsung still remains careful not to make promising advertisement in this regard that may lead to customer complaints. Most likely we can expect a 100% HDR display coming up next for the Samsung Galaxy S10 (or the name Samsung decides to pick for this future phone).
Autonomy
Here comes, perhaps, the most disappointing aspect of this powerful mobile phone. The battery remains the same from the Galaxy S8, a 3000mAh one, and though the processor is way more efficient, the power demanding Android 8.1 Oreo won't be giving a helping hand to considerably extend the battery life.
Roughly, we do get about eight hours of battery life prior to hitting the 50% remaining battery mark. Those values can obviously vary depending on the combo of apps running in the background, but yet somehow one would have expected a better autonomy from this phone. True to be honest, Samsung has made some tweaks when it comes to video playback, reducing the battery drain significantly, but still doesn't meet the standard set by the Apple iPhone X.
Camera
This is the biggest highlight for this smartphone. The single-sensor 12MP camera that comes with the Samsung Galaxy S9 is simply outstanding. Aperture range now goes from f/1.5 to f/2.4, which significantly improves the capability of this device to shoot in low-light conditions, but that's not everything this smartphone has to offer.
There has been a revision of the sensor on when it comes to mode scene prediction, making it faster than previous models – no doubt inheriting technology from the professional photography products Samsung has to offer to the market – therefore, beginners can feel the benefits of the smartphone tweaking adjustments automatically to match the best conditions for the scenes they are facing.
Daylight photos can surprise us for the amount of detail they can capture; it would be far too easy to mistake them for compact camera ones if not for the EXIF data. Tones are not as vivid as we can get with the Sony Xperia XZ2, but yet the work on reducing noise and aiming for higher brightness is worth to be mentioned.
Samsung has opted for natural-looking tones, instead of going with the uprising trend of HDR photography effects. As a result of that move, vibrancy won't be as noticeable as we can see with some competitors, but that also helps beginners to know when to apply certain adjustments instead of relying solely on HDR effects to make their images stand out – you know the saying, sometimes too much is just too much.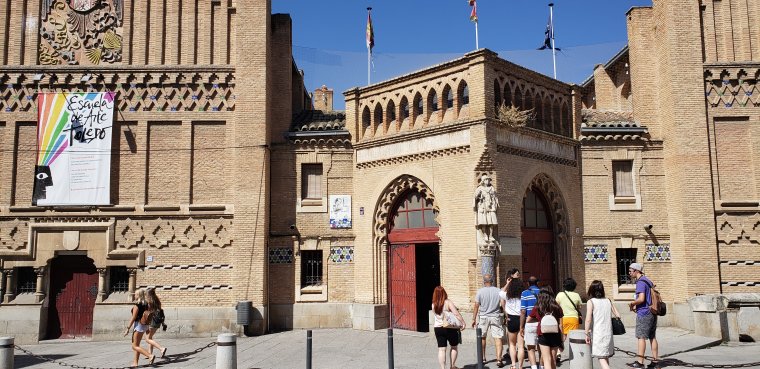 The shutter lag does worry us a bit, as for scenes like candid photos or action photography it does come as a huge setback. Also, there can be noticed some issues when too strong light sources show up in the background – the phone takes an extra effort to make a good focus, which can lead to washed hues. Though the background lighting issue can be fixed by switching to expert mode, we could have expected a better performance for Auto Mode considering the large pool of users that won't go much further than that.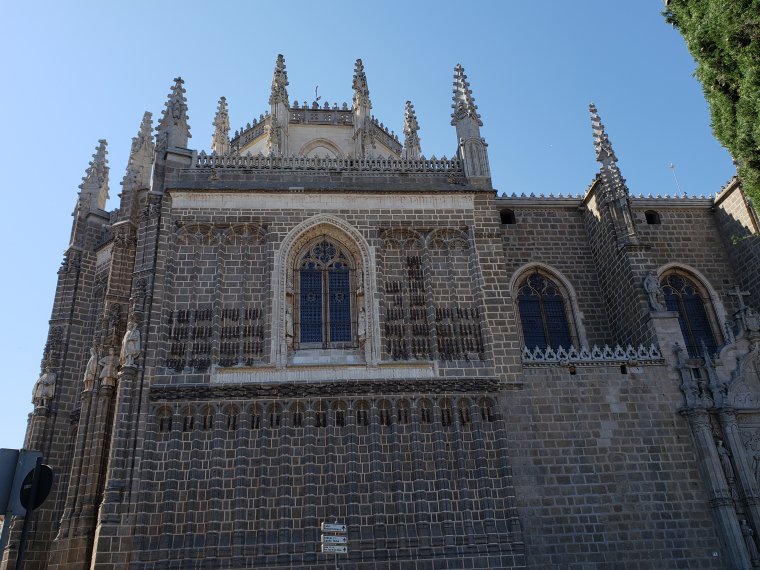 When it comes to the front camera, the 8MP resolution seems to be somewhat conservative given the latest releases on the market. It does handle low light fairly well, but the field of view is limited – just 80 degrees, with a f/1.7 aperture. Samsung has decided to award their users with a new panorama mode for selfies that help us to add more people to the image we are taking (imagine that famous Oscar selfie taken by Bradley Cooper on 2014!), or if you want to go a bit wacko, you can add multiple versions of yourself on that pano selfie… seems odd, right?
The front camera also allows a portrait mode, blurring the background to sharpen details, something that we often do when focusing with DSLR cameras, but it won't have that 'studio shot' effect, that's for sure.
Video Recording
For the Samsung Galaxy S9, we won't get results as outstanding as we can see in the iPhone X or the Sony Xperia XZ2, though we cannot say it's a bad camera. 4K video recording at 60 fps is the top quality we can aim, though Samsung offers some extra surprises.
There's a super slow motion mode at 960 fps with a top quality of 720p, standard slow motion works in 240 fps with Full HD resolution. Hyperlapse video works with Full HD resolution as well, and for all these modes we do get the support of VDIS technology – Video Digital Image Stabilization. We do suggest, however, to rely on tripods for tricky scenes. Surprisingly, we can take up to 9.1 MP still-photos when recording 4K videos, extremely handy if you ask us.
Brightness can come as a challenge for super slow motion mode, it's best to work with it manually but it will require some practice. The auto mode for brightness in super slow motion doesn't seem to be truly calibrated for action scenes, which can become somewhat frustrating.
Another feature we loved about this phone is their video composition mode. It's a thing quite easy to play with for beginners, which allows us to add labels, frames and geotags on the videos we have made to come up with truly interesting footages – and it does allow to create footages out of still photos. Most likely this comes as a way to put the phone closer to social media, but for travel photography, it does come out amazingly for creating lifelong memories of our adventures with ease.
Performance
The processor upgrade for the Samsung Galaxy S9 does bring more power to this unit, but it isn't that much of an upgrade considering what's coming up next for the Samsung Galaxy Note 9.
We've been surprised to see a feature that emulates iPhone's 3D Touch for the home screen, meaning that if you hold-press an app, you will access a menu with certain options depending on the app, increasing the efficiency in which we work with them.
You do get 4GB of RAM for this phone, which is more than enough considering the demands of current apps – even for video gaming is more than fair, this isn't a console. Another thing we noticed is that the keyboard can be inaccurate, especially when multiple apps are running on the background or after performing tasks that demand quite the RAM usage (Skype video calls, WhatsApp video calls, etc.). That's a thing to be fixed with upcoming software updates.
So, What's with Samsung Galaxy S9+?
That's quite the good question. The Samsung Galaxy S9+ isn't simply just a big-sized version of the Samsung Galaxy S9; it's, in fact, the first Samsung phone to offer a dual-camera layout, with the same SuperSpeed Dual Pixel 12MP camera from the Galaxy S9, offering a FOV of 77-degrees and aperture range going from f/1.5 to f/2.4, and a second lens, coming as another 12MP camera with a FOV of 45-degrees and a fixed aperture of F/2.4 to act as a telephoto lens.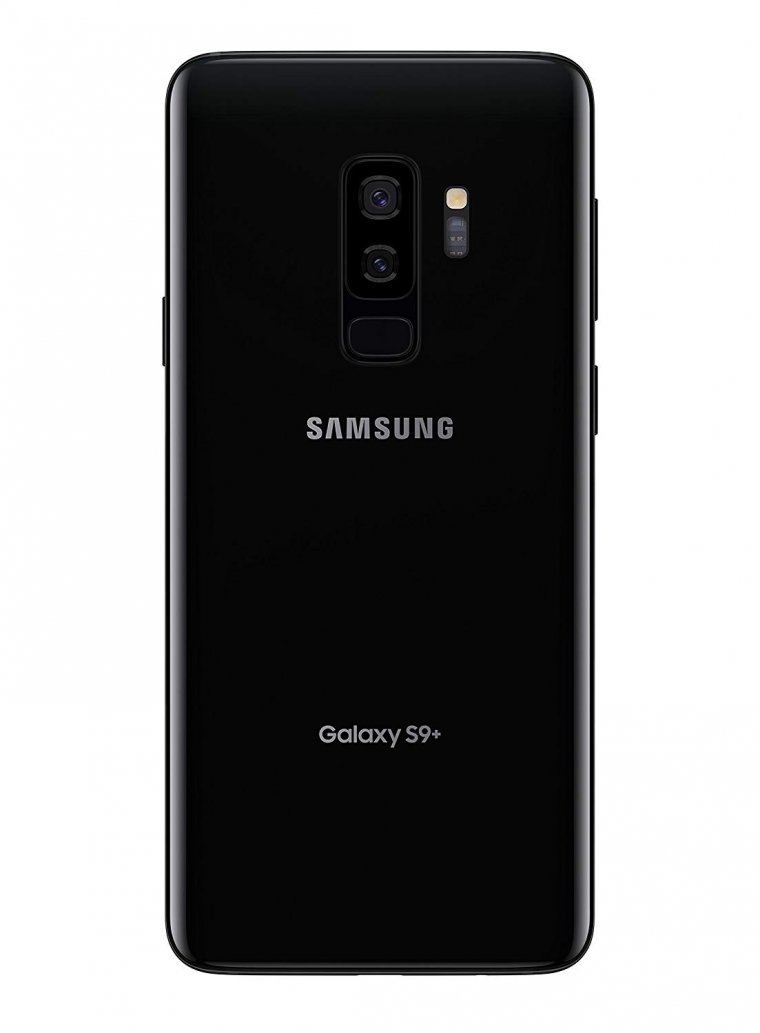 As expected, this can render out beautiful bokeh effects to our photos, not to mention improving the performance of the camera for scenarios like landscape photography. The position for the camera remains the same as in the S9, with the wide-angle camera going a bit above than what we have seen with the S9 version, so that way the fingerprint scanner didn't have to be moved –a smart move no doubt!
The size, as expected, is bigger, coming up to 6.2 inches for the Samsung Galaxy S9+ against the 5.8 inches of the Samsung Galaxy S9; it does change the feeling for those users with smaller hands, but it doesn't feel like a fragile phone in comparison to the feeling between iPhone standard versions vs their Plus counterparts.
RAM has been increased for the Galaxy S9+, going now up to 6GB in comparison with the 4GB sported by the Galaxy S9 standard version; the battery is also bigger, going for a 3500mAh one – an expected move as the bigger screen does consume more battery.
Conclusions
The Samsung Galaxy S9 phone does come as a natural upgrade of the Samsung Galaxy S8. Not many surprising features were seen with this phone, being the Samsung Galaxy S9+ the one that comes up to play the bigger bet on what photography and performance respects, though it's a phone worth to be acquired by any user.
Should you upgrade if…
you happen to be a Samsung Galaxy S8/S8+ user? Probably not, as your current phone has still had the juice to offer. The dual-camera layout of the S9+ is tempting no doubt, but Samsung will raise the bar soon with upcoming phones.
you happen to be a Samsung Galaxy S7/S7+ user? Tempting option. The S9/S9+ is pricey compared with the initial price of those models. If you can hold on until the S10 does come up to the market, then better. The upcoming Samsung Galaxy Note 9 will also be tempting as well.
you happen to be a Samsung Galaxy S4/S5 user? Undoubtedly yes! There are many upgrades that can help you feel the power of a flagship smartphone, not to mention that your battery is probably worn out at this current moment and you won't get new fancy features as Android won't likely offer many updates for your current phone.
We hope you liked this review and see you in upcoming guides!
The following two tabs change content below.
Pia Lopez is a self-taught photographer, graphic designer and ArchViz artist. As Content Director of Sleeklens.com, her work is driven by her two biggest passions: technology and art.