BenQ SW240 24.1″ IPS 99% Adobe RGB Monitor Review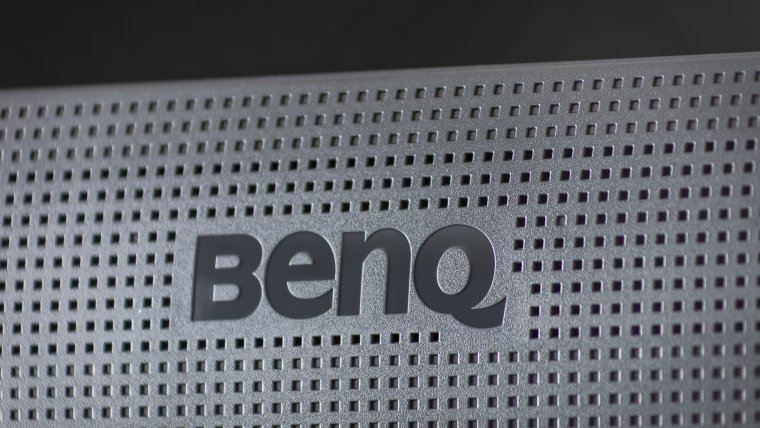 BenQ SW240 24.1″ IPS 99% Adobe RGB Monitor Review
www.sleeklens.com
When it comes to picking monitors for photography one of the things we will immediately notice, unfortunately, is how expensive they can turn out to be. You can blame such disheartening scenario to the trends of this industry, on the availability of products for certain markets, or on the technology that was used to craft them. Yet, hope is not lost for those who are desperate for quality budget-friendly options at the time of building up your own business or if you are still unsure if it's worth to spend over 1K dollars in a peripheral.
Today we are delighted to introduce the BenQ SW240 monitor, a budget-friendly monitor for photographers that preserves all the high-quality features we can find in high-end devices in the industry. Would this monitor cover all the aspects that your work requires? Let's find out!
Overall Features
The BenQ SW240 sits as the new mid-range monitor aimed for photographers and other media artists. You can also use it if you are an amateur as, trust us, it's one of the best monitors around for the value. With its 24.1" display, it features a FullHD resolution with superb colour accuracy thanks to its IPS technology. You can enjoy 99% accuracy of AdobeRGB colour space and 100% for sRGB.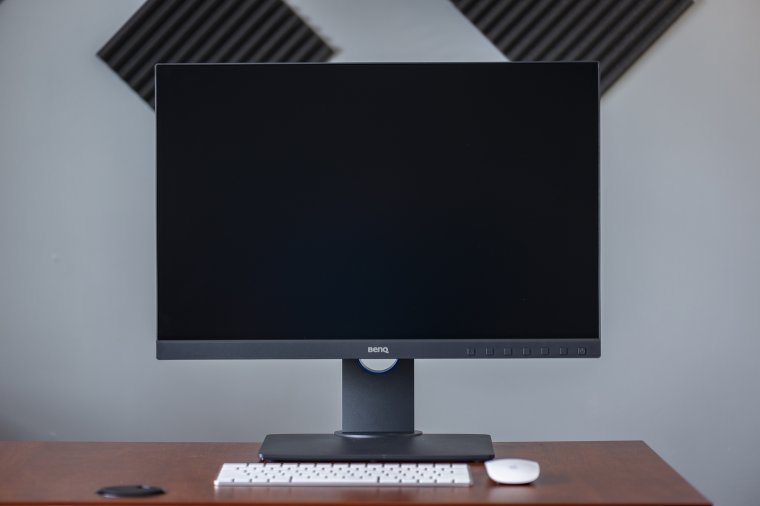 As what can be expected from a 24-inch display, this monitor won't take much room in your desktop, so it's ideal for those who look to pair it with your 15-inch laptops, or for those who happen to be lacking many area to acquire a 27-inch display.
Like we have seen with the BenQ SW271, this monitor seems to work with the same vertical stand to support the screen, which obviously is way lighter, so we get the same routing hole system for pushing our cables through – ideal for a tidy, minimalistic approach – but you won't see fancy features as the Hotkey Puck for this unit.
On its back side, there's a small connection bridge for USB slots and SD cards, though you won't find ant USB-C cable within this monitor, so for Mac Users, this is a con.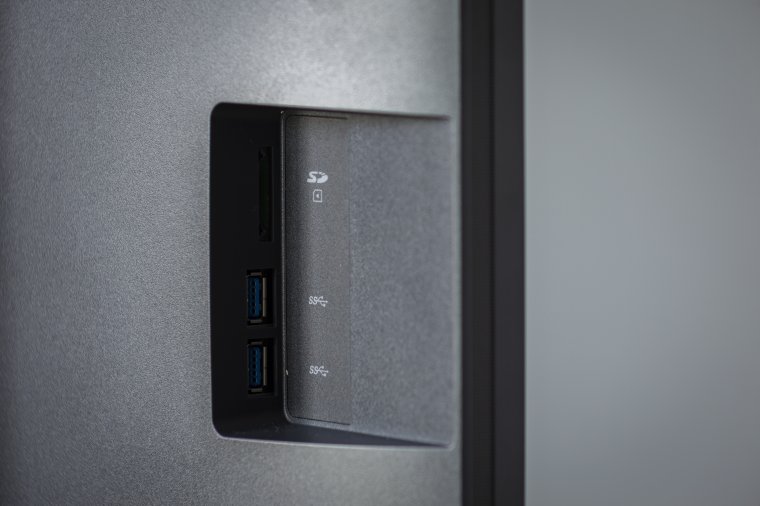 This monitor is also compatible with the detachable shading hood, although it's sold as an accessory rather than being included in the bundle. That, along with the special features that this monitor doesn't include can explain the substantial difference in price between the SW271 and this monitor.
Key Features
99% Adobe RGB Color Space with IPS technology
24.1 Inch FullHD (1920×1200) Resolution
Hardware Calibration With Palette Master Element Software
Colour Mode Hotkey
Optional Accessory: Shading Hood (SH240)
USB 3.1 Hub / SD Card Reader
Landscape/Portrait Orientation
Headphone jack
250 cd/m2 brightness, 5ms response time
14-bit 3D Look Up Table (LUT)
Design Highlights
For this monitor, we find a very minimalistic design with a low-profile bezel placed around the screen, thanks to which we can be sure it won't take much of our workspace.
On its bottom right side, we can find seven physical buttons, to which the first button is labelled as "Colour Mode Hotkey" – allowing us to switch between the different colour modes with just pressing it (available colour modes are AdobeRGB, sRGB and B&W). The other three buttons are meant for tuning up the monitor, and the final button on that row is the power on/off.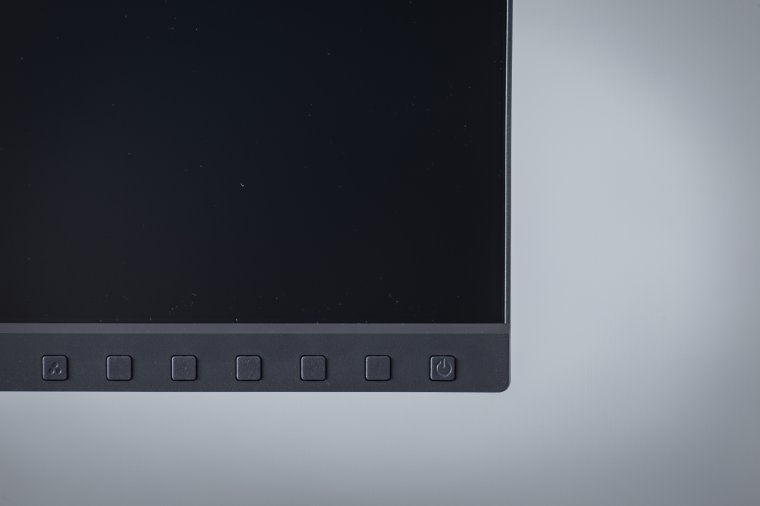 Like what happens with the SW271, the placement of the SD card slot + USB hub wasn't made considering the multiple screen factor, otherwise they would have noticed that not only it comes as unpractical such placement, but also risky, as we need to pivot the position of the monitor to be able to plug/unplug connections.
The shading hood, which may be included depending on whether you purchased your monitor for the offers that you can come across, isn't exactly vital if your office counts with a well-conditioned place to work, in terms of outdoor lighting. Too much natural sunrays or a badly placed lighting setup may be the reasons for requiring this add-on. It's entirely up to you.
One thing to acknowledge is that BenQ seems to have thought of users who do prefer a multi-monitor setup, which could also explain the reason for sticking with a thin bezel config for this unit, as the 24-inch size makes it ideal for such an arrangement. During our tests, we managed to check that the monitor can perfectly adapt to those working conditions, unlike what happens with bulkier units, though only one unit is capable of using the SD card reader slot and the others were under slave-mode for that purpose.
We can quickly tune it up for a portrait orientation mode, which we found to be ideal for photo editing, especially when paired with the multiple photo editing modes this unit happens to provide on what refers to colour rendering. And, as expected, the 24-inch display does not put too much strain on the vertical mount when doing the tilting movement, something that left us to wonder when working with the SW271 if that was a long-term practice.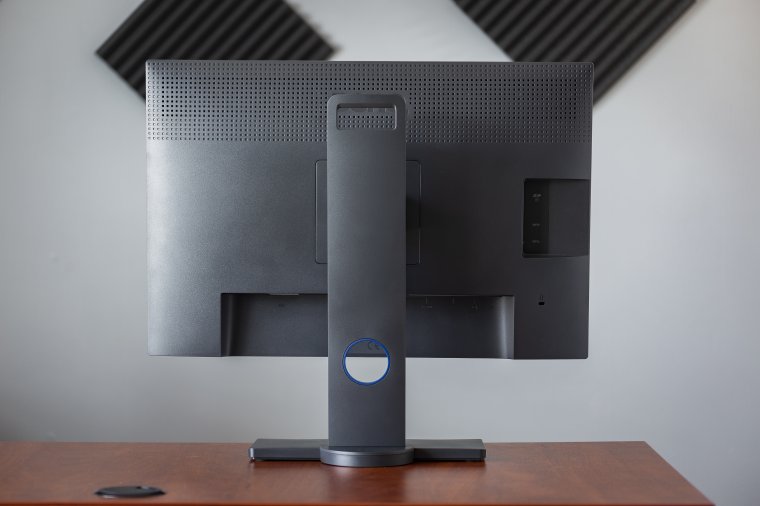 Performance & Calibration
This monitor truly stands out from its competitors' thanks to its versatile photo editing modes. The black & white mode is something that, if the monitor is properly calibrated, photographers would consider a blessing to work with.
We have tested this unit by pairing it with a 2017 iMac 5K Retina computer, so the quality between both monitors isn't comparable as it would be unfair for the BenQ SW240 – it's not a 4K unit to start, but also the difference in size also renders it to be a monitor targetted for a different use. Response time is quite good, and that happened to be reassured when pairing it with a laptop – as you know, some models aren't precisely HDMI-friendly – so for those who crave for a solution for either 15.6-inch laptops or even tinnier models, this happens to be your option to go.
The 4K resolution is something to consider. In case your work is mostly done as still-photography, with a not-so-high-end-camera, then it's not worth to consider investing the extra money in a 4K unit as, really, your final work won't be that different than when working in FullHD. The point in which becomes crucial to count with a 4K unit is if we happen to be videographers. The quality leap between 4K and FullHD for footages is pretty noticeable, and for working with editing software like Adobe Premiere or After Effects you surely want to check that your work does reflect your intention prior going live. This monitor won't be precisely the option for videographers or even action photographers, but mostly for the budget-intended photography studio who seeks a partner for a lifetime.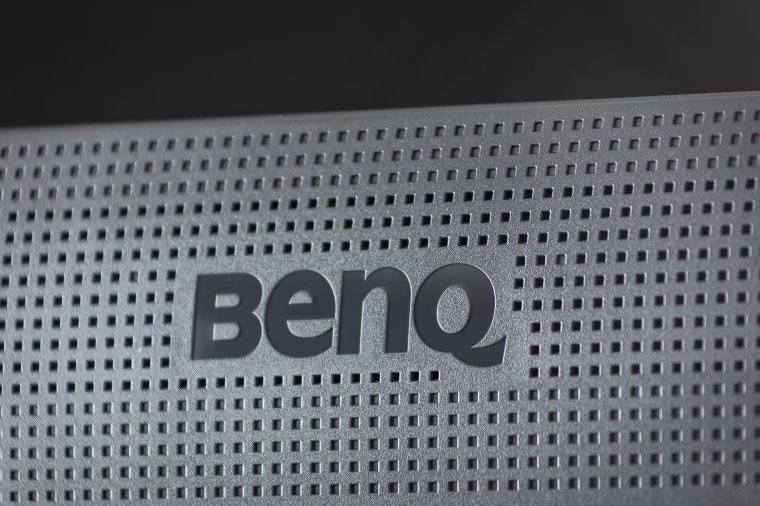 Profile Calibration is an easy process to explore. The provided software by BenQ does wonders, and when considering the fact that you will also need to pair an external calibrator as the xRite units or Spyder ones, the entire process is much more friendly, as you can sync settings easily between monitors for a preferred look or when using multi-monitor configurations for your studio.
The calibration software is ideal for new users. You can start with the basic mode and let BenQ do the job for you, or simply tune-in advanced options for a better outcome. Do keep in mind that the monitor comes factory-calibrated, but it's a good practice to check the calibration once per one-two months if working full-time.
Like mentioned, there's no Hotkey Puck for this unit, unlike its bigger brothers, so you will have to work the old-fashioned way of editing photographs. The buttons can help, no doubt, but they aren't as handy and configurable as the extra features the Hotkey Puck does provide.
Conclusion
What can we say, overall, about this monitor? Mostly, that is a monitor targetted not for heavy studio work but for hobbyists, who don't do many gear upgrade over time and won't mind at all not counting with the 4K quality for their work. That being said, the BenQ SW240 surely knows how to set the bar for the 24-inch monitor market by being a reliable unit for long-term work.
The IPS surface is almost flawless. You can only experience some slight comfort if you need glasses when working with screens, as DPI ratio won't be affected by your glasses unlike what users seem to notice with other monitors. Also, the matte finish is ideal for reducing almost to none the extra glare we can surely become – unhappily – accustomed to depending on our studio lighting configuration (something that those who love natural lighting would love).
To count with an SD-card reader for a 24-inch monitor is a surprise. That's something you can expect from a high-end device and not from a budget option. BenQ has outdone themselves on this regard, considering their popularity in the photography industry as a reliable source of computer gear. We would have loved, of course, to be more practical, so we don't need to turn around to either plug-unplug USB units or, mostly, for the SD-cards.
All in all, this is a monitor you won't regret buying at all, quite the opposite, a partner to work on multiple venues for ages.
The following two tabs change content below.
Pia Lopez is a self-taught photographer, graphic designer and ArchViz artist. As Content Director of Sleeklens.com, her work is driven by her two biggest passions: technology and art.