6 Best Laptops For Photo Editing and Photography in 2021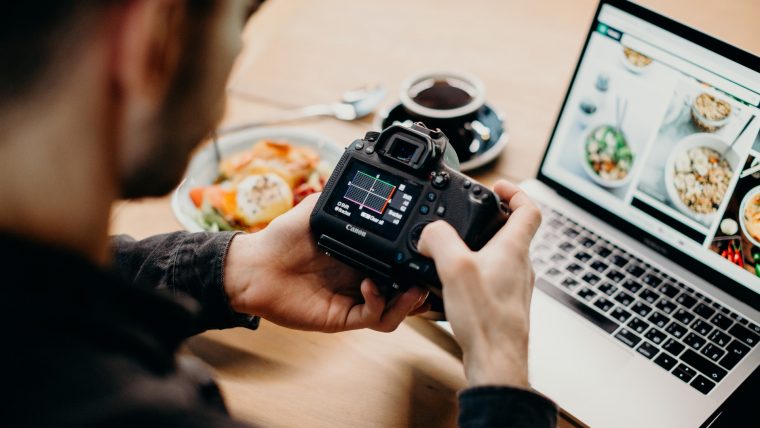 6 Best Laptops For Photo Editing and Photography in 2021
www.sleeklens.com
The pandemic led us to question not just our need to secure an income but also if it's possible to convert hobbies and side hustles into full-time jobs. For this very reason, it's not surprising to find people looking for the best laptops for photo editing as the investment can be little, and your passion can easily become profitable with the right set of tools. We previously covered the best laptops for photographers in the market. As technology quickly changes, we want to cover in detail what's relevant for 2021, while also keeping in mind two factors:
A) Budget
B) Multiple uses for the selected equipment (such as streaming, video editing, gaming, etc.)
Without any further ado, let's get started.
Our selection of Best Laptops for Photo Editing in 2021
A powerhouse meant to be a desktop replacement. With its LED IPS monitor and Nvidia RTX 2060 graphics, you won't see any issues to work on both photo editing and video production.
Pros
Four USB-C ports
Nvidia RTX 2060 graphics
Compact design for a 17-inch laptop
You can plug an external 4K monitor
Excellent audio quality
Excellent battery life
Cons
No USB-A ports
Can be expensive in some markets
Somewhat noisy during intense sessions
Lacks numeric keyboard
Click to read the full Review
As part of the XPS series, this the powerful version tier. There are several possible configurations to acquire this laptop, which vary in the processor (from Intel i5 to Intel i9) and RAM amount (16GB to 32GB), while it's also being possible to save some money and opt for the integrated graphics version - although we highly recommend not to miss its RTX 2060 Max-Q graphics with 6GB GDDR6 dedicated memory.

The laptop - in either configuration - is amazingly thin. Its max weight is 4.7 pounds - nothing to envy its direct competitor, the 16-inch MacBook Pro (2020). Portability became a key element for Dell on this unit, yet it can surprise us to utter those words when discussing a 17-inch laptop. It's made out of CNC-milled aluminium and carbon fiber - which help the laptop to reduce weight - while the screen emulates the smartphone feeling by using Corning Gorilla Glass for maximum durability.

Many can say there's no need for a touch-enabled display on a workstation laptop, however, this model proves us wrong with the easy-to-use finger gestures to operate the display. You won't be needing a mouse to zoom in details, or to adjust sliders in photo editing software as it's as easy as moving your finger without lag in the process. Certainly, it's a brilliant move when the workspace area is limited, allowing us to ditch the mouse.

To continue discussing its screen, you can get the laptop in either Full-HD or 4K resolutions, both LED IPS panels sRGB 94%. They both are also intended to reproduce HDR content thanks to its Dolby Vision technology. The minimal bezel makes the viewing experience unique, and you don't need to fret about damaging your laptop as its build is strong enough to last many, countless flight miles.

One particular aspect I didn't like was the lack of a numeric keyboard. Dell opted for this solution to pair the unit with two impressive audio speakers, however, if we're being honest, most users would rather pair their laptop with external speakers for enhanced sound experience (and better volume) instead of losing the valuable asset of the numeric keyboard. It's annoying even to consider inputting long series of numbers without it so that immediately implies getting a wireless keyboard to work properly.

The laptop also ditched many connectors, such as USB-A or HDMI. Thankfully it retained its SD-card reader. The reason is to favour Thunderbolt 3 bridge via USB-C Docking - which means you can also use an e-GPU if needed with this laptop - or plug it via DisplayPort to external monitors with a USB-C to DisplayPort cable. Not the fanciest solution if I'm honest.

All in all, it's a powerful laptop intended for long sessions of both photo and video editing, especially if you use Adobe Premiere you will thank the extra 16GB of RAM in contrast to other laptops. If said RAM wasn't enough you can always upgrade it to its final 64GB max support.
Lenovo's ThinkPad laptops are almost an equal term for long-term endurance. A classic among design users, let's take a look at the Gen 3 of the Lenovo ThinkPad X1 Extreme.
Pros
4K HDR OLED display with touch screen
Robust keyboard
Thunderbolt 3 compatible
HDMI connection
Cons
Poor graphics
Expensive for its specs
Battery life could be improved
Click to read the full Review
It's considered a contender for the tier in which both the MacBook Pro 16-Inch and the Dell XPS 15 stand, however, this laptop has its own perks and downside worth to be evaluated prior to pick it as your next computer.
Following the lines of prime-design brands as Gigabyte, Asus, Razer and MSI, you can expect this laptop to be top-class in material build. The 4K spec of this laptop comes in an elegant carbon-fibre lid, while also pairing a black matte finish and sturdy built with just 4.0 pounds of weight.
On processor, you can opt - as our recommended options - from either an Intel i7 10850H or an i9 10885H, both with integrated graphics, which set the difference from previous generation processors in increasing both core speed and core count.
The average config for this laptop comes with 32GB of RAM, again intended for workstation usage, but if you want to save some money you can get the 16GB RAM spec. Its maximum allowed RAM is 64GB in 2933Mhz speed.
Though the screen speaks for itself with its anti-reflective and anti-smudge coating while retaining IPS HDR specs in 4K, the graphics are absolutely disappointing, coming with an Nvidia GTX 1650 Ti, something that's not only far from the performance of the RTX line, but also the GTX 1650 line is considered a cheap build graphics card to perform a bit above integrated graphics. You won't be able to use GPU-demanding software, neither play the latest released videogames as the card simply won't hold up. It would have been a better bet to opt for the GTX 1660Ti as that card at least can throw some shadow to the RTX 2060, or opt for AMD cards with better performance.
Since it's also a laptop intended for travellers, there are many authentication methods allowed for the users, such as FIDO, fingerprint reader, the typical Kensington lock, and also Windows Hello facial recognition thanks to its IR Camera (keep in mind you need to get the version that actually comes with the IR camera, as not every version has it).
Storage is managed via SSD drives, up to 4TB in PCIe SSD format (M2), meaning you can opt for an
NVME drive
if required for your work.
As we tested, the battery life is disappointing, reminding us of some Samsung laptops. You can expect up to 8 hrs of true performance, which can also be dramatically decreased if you start working with video editing software, but nowhere near the claimed 15 hours. That's an area only Apple has been able to give convincing results, and we also need to keep in mind that batteries do wear out in a matter of 2-3 years, so expect about 40% less of the time I mentioned as the average battery span for normal work sessions.
Connectivity is covered with 2 USB-A 3.2 ports and 2 USB-C ports (with support for Thunderbolt 3 and eGPU). DisplayPort connection works in DP 1.4 for the models of this laptop that come with the graphics card, DP 1.2 for those with integrated graphics. There's a 4-in-1 SD card reader and also an HDMI 2.0 port, but if you want to connect this computer to the internet via cable you cannot do it unless you buy the RJ45-to-USB-C ethernet adapter - a lousy option if you ask me considering that not all users like to be working wireless due to interferences, not to mention upload times are much faster via a wired network connection.
In conclusion, disappointing for the price, but a laptop to consider given the solid backup Lenovo has as a brand. It's also a laptop that can be found in almost every market worldwide.
Dell Alienware laptops are the definition of high-end performance for the user that just needs the best. Certainly, the Alienware m15 R3 won't disappoint you.
Pros
Mindblowing aesthetics
One of the most powerful laptops in the market
Nvidia RTX graphics
Cons
Bulky
It requires to be plugged most of the time
Max RAM limited to 32GB
Click to read the full Review
This is the laptop many gamers dream about: slick design, powerful at performance, top-notch ventilation for resource-demanding tasks. The Alienware m15 R3 was released by the first half of 2020, and though the Alienware m15 R4 was released this January, the laptop doesn't have much to envy its new successor.

Again we see a laptop that ditches the numeric keyboard to house better-performing parts, however, the Alienware m15 R3 is a laptop originally intended to be paired with a docking station - provided by them as well as an accessory. That way you wouldn't mind missing the Numpad considering you can use an external keyboard to help you out.
And when we mention it's intended to be paired, Dell gave no room for that discussion by placing the Alienware Graphics Amplifier port, a USB-C compatible with Thunderbolt 3, the HDMI 2.0 port and the Mini-DP port on its back, as well as its power supply cable. This gives plenty of comforts to work with the laptop without worrying about cable management (something I, as an MSI user, would highly appreciate to see on my laptop).

The high-power fans in a honeycomb protected pattern are also integrated into the design by using an RGB ring LED along its path, matching the colour with the keyboard RGB LEDs. You can ideally use this lighting setup if you love to work in a dark room and count only with RGB LED lights around.

Unlike what it looks like, the chassis for this laptop isn't metallic bur rather high-quality plastic. It's solid enough to be considered a travel-safe laptop, but I'd highly advise being mindful when packing it to avoid damaging its corners. Also, keep in mind such a bulky laptop usually tends to wear its screen hinges rather quickly.

The bezels are minimal, as we've seen with the Dell XPS 17 9700, meaning you can enjoy a working session without disturbing elements around and also feel the benefits of its UHD OLED display. It's not an HDR display, nor it has the full 4K spectrum, but the viewing experience is stunning.

To end up this review, let's talk about this laptop's power specs. You can get it in either Intel i7 10875H or i9 10980HK - both 10th Intel processors able to be clocked above 5GHz for the knowledgeable user. The graphics cards options range from the RTX 2060 to the RTX 2080 Super Max-Q, with 8GB GDDR6. But honestly Dell, just 32GB as max RAM?! This laptop is a powerhouse, so the minimum you could do is to directly match the 64GB RAM max spec standard in the market. Even lower-quality brands are able to deliver that, whereas the Alienware line falls short; and not even the recently released Alienware m15 R4 meets that demand.
The classic choice for many users that want a perfect balance between power and portability. Meet the new 2020 Dell XPS laptop today.
Pros
Perfect budget option for users
Many configurations with alternatives for graphics
3x USB-C ports
Thunderbolt 3 support
High quality speakers
Cons
No USB-A or HDMI (includes adapters)
Graphics are low-tier options
Click to read the full Review
This is the little sister of the Dell XPS 17 9700 reviewed above. A more compact design intended for those users that have a need to travel around with their work. It's a bit on the heavy side for a 15-inch laptop, still, it won't disappoint in becoming a desktop replacement for most users.

The chassis for this laptop is made of aluminium with a touch of carbon fibre for the keyboard and monitor bezels. The 4K config with dedicated graphics and touchscreen weights 4.3 pounds, so despite the size difference you won't find a really comparable difference with the 17-inch model.

The display is the same LED IPS Adobe sRGB 94%. For the cheaper option you get a full-HD LED IPS panel, but lacking touchscreen support. The speakers are placed on each side of the keyboard, explaining the main reason why this model doesn't come with a numeric keypad. In contrast, the size of the touchpad was increased to ease the hand movements for panning, zooming and scroll.

The main upgrade for this laptop in comparison with its previous version was Dell's take to ditch the USB-A ports and go for an all-in USB-C config. In my personal opinion, the market is not yet optimized to fully use USB-C ports. Many manufacturers are due to create accessories in its USB-C versions rather than the current USB-A, and the adapters not only can affect transfer speed but are expensive as well (and easy to lose, key point).

Ventilation happens on its bottom part, so I'd highly advise against using this laptop in bed or you'll be constantly covering its vents.

The unit comes with an Intel i7 10875H processor, upgradable to Intel i9 10885H (but highly increases the price), and 16 GB of RAM as the average powerful config. You can opt for the 32GB of RAM spec but that's as far as you'll go when it comes to RAM.

For a promising laptop as this is, the graphics fell short, offering only an Nvidia GTX 1650 Ti, which as explained before won't suffice for many GPU demanding tasks.
Asus take on an ultrabook with enough power to meet your demands. Meet the Apple MacBook Air killer.
Pros
Extremely thin laptop
Lightweight
Thunderbolt 3 support
4K LED IPS Adobe sRGB 100% Display
Asus ScreenPad
Touchscreen
Cons
Low quality dedicated graphics
Noisy fans
Low quality cam
Short battery life
Click to read the full Review
This is THE laptop to get if you aim for a lightweight solution without paying $$$ for an Apple Macbook Air. It's a 15.6-inch laptop, amazingly thin - and thanks to that it sacrifices graphics performance by pairing an Nvidia GTX 1650.

The low profile of this laptop implies that many elements of more powerful builts were sacrificed to make it a zero-package. The RAM this laptop uses is not your average DDR4 RAM but rather LPDDR3 RAM, and if this name sounds familiar it's because is the same kind of low-profile RAM used by Apple. The max supported RAM by the laptop's motherboard is 16GB. When it comes to storage, it only allows for M2-format PCIe SSD drives, so it's natural to then opt for an NVME drive - max supported storage falls in 1TB.

For connectivity, we get 2 USB-A 3.2 ports, 2 USB-C 3.2 ports (one for Thunderbolt 3 support), and the HDMI 1.4 port. A 4-in-1 SD card reader completes the connectivity area, so basically you have everything required for travel photography sessions.

One aspect worth to be mentioned is the Asus ScreenPad, a functionality that so accurately resembles Apple's Touchbar on MacBook Pro units. Instead of just allowing you to change simple configs, it's intended to act as a second spare screen for the daily tasks and paired with the accessory known as Asus Pen - which also works for the touchscreen display.

In a few words, it's a laptop mostly meant for those who are on the go, always moving from place to place, but not a computer that can handle long editing sessions, and mostly not a laptop for intense video editing.
No laptop ever has created as much hype as this release of the first M1-chip MacBook Pro. Let's see what the new Apple MacBook Pro 13-inch laptop has to offer today.
Pros
Incredibly long battery life
Apple M1-chip
Retina display
Improved webcam in comparison with previous versions
TouchBar
Two Thunderbolt capable ports
Cons
Little RAM capacity
Low Storage
Only USB-C support
Click to read the full Review
We can only expect high-quality out of this laptop. With an aluminium chassis, it's a sturdy piece of technology meant to last many years of intense usage. Its finishes can be either Space Gray or classical Silver.

In contrast to what was initially expected, Apple placed the new 13-inch MacBook Pro with four USB-C ports, intending to solve the eternal debate in whether users had to buy expensive USB-C hubs to compensate for the lack of ports. Still, the same issue as other vendors offering USB-C only shows: not all accessories are USB-C native, meaning expensive adapters are to be purchased to fix this.
Two out of those four USB-C ports allow not just charging but DisplayPort bridge, Thunderbolt 3 and data transmission up to 10Gbps.

The introduction of the new M1-Chip not just translated into the powerful performance it bears but also a price increase for a laptop that's already considered a luxury in many markets. The RAM falls considerably short with just 8GB of RAM for the average build, 16GB as max supported. If we consider that upgrading the RAM is an extra $200 charge, certainly we would have hoped not for a 8GB increase but something more significant. Perhaps even more dramatical is the storage update in price range, as to pair this laptop with a 1TB SSD storage - its only allowed drive - equals another $400.

The display is a native 2K with very high sharpness settings - you'll notice it especially while reading texts - and the True Tone introduced by Apple delivers a proper setting of the WB values to match the ambient lighting, something intended to help reduce eyesight strain.

Just as seen in other MacBook Pro models, you'll find the TouchBar to enhance the display capabilities. It still remains a feature to be seen as effective to justify the extra money in some models, however for the MacBook Pro vs MacBook Air debate, it doesn't make that much of a difference in saving money.

The quarantine situation inspired Apple to work on better performing webcams, meaning this unit pairs a native 720p with less noise and expanded dynamic range. Even if you don't get 1080p video recording quality, you can notice significant enhancements in low-light conditions.

Finally, the introduction of the M1 Chip is more than a reason to get this computer. This new Apple-exclusive CPU pairs both CPU and GPU on a very compact, high-efficiency unit. As it proves to be the case for Apple's software, the apps are tailored to get the most out of the hardware used. The introduction of the M1 Chip changed the assembly code required in apps to run, as it entirely changed the software architecture for these computers. Hence, the new apps for the M1-chip MacBooks are faster, and improved stability to even compensate for the low quantity of RAM we're seeing out of these models today.

In case you still have doubts about the value of this new release, don't hesitate to check benchmarks on the performance of the M1-Chip against Intel counterparts with dedicated graphics. The results speak for themselves.
Must-Have Accessories For Your Photo Editing Laptop
There's no such thing as "big" when it comes to storage in the average photography work. Meet this 8TB external hard drive and consider whether to ditch cloud subscriptions.
Pros
Horizontal design for easier storage
USB 3.0
Does not require Internet access
1-Year Rescue Service
Cons
May be a bit bulky
Requires an external power supply
Click to read the full Review
Storage management is one crucial part of our work, especially for professional photographers and videographers who not only keep backups of their clients' albums but also unreleased footage, editing tools and resources, learning material and much more.

Some people may consider that external hard drives can be easily replaced with Cloud-based storage. If you happen to process countless GBs of data as I do, I much rather prefer to handle the storage at the Office, with my own hard drives at bay, rather than to depend on Internet access to retrieve big-sized crucial data.

This Seagate external drive is meant to be a desktop drive, requiring an external power supply to work. The sizes go from 8TB to the outstanding 16TB. And with a brand like Seagate you can't go wrong. Works with Windows and Mac, plus they offer a 1-year rescue service guarantee for data loss.
It's way more than a mere graphics tablet, it's a medium to express your creativity and a spare monitor of sorts. Meet the Huion KAMVAS Pro 16, a graphics drawing tablet that doesn't have anything to envy to Wacom models.
Pros
120% sRGB Color Gamut
Battery-Free pen
Stand included
Anti-Glare coating
Cons
Heavy to carry around
Delicate screen
Click to read the full Review
No one can discuss the flexibility it gives you to work with a graphics drawing tablet for photo editing, especially if your niche is either portrait or wedding photography. Time management is notoriously improved, and so are your results as it feels like you're painting digital data into your photos.

Wacom has been the sole star in this industry, especially with its Cintiq professional line. The main thing is that many users are not willing to invest over 1.2K dollars in a graphics drawing tablet just to "feel" if their workflow is truly improved. Yes, it's true you can make the same process with the Intuos line, but you lack the visual input and you have to get used to drawing without looking down (which almost resembles the way you operate with the mouse). So, for that price/quality ratio, we opted to recommend the Huion KAMVAS Pro.

This 16-inch graphics drawing tablet almost feels like another monitor to have around your desk. It requires a power supply, and you have to leave it on its stand. The precision level you can achieve is unbelievable thanks to its improved pressure levels on the pen (8192 levels with a 266 PPS report rate). The pen adapts to your hand movements, supporting up to a 60-degree tilt and no virtual lag (an issue mostly present in the first Huion units). It's a battery-free pen much like the Wacom ones, so you can draw, edit, or paint for as many hours as your hands can hold up - amazingly useful for creating professional vector graphics.

The screen bears an anti-glare coating, meaning that even if you use desk lamps on your working surface you won't experience eye discomfort while working with the tablet. Right next to the screen you can find the ON/OFF Switch, the 6 programmable Express Keys, 1 TouchBar, and the Function Key.

You also get replacement nibs for the pen, the pen nib clip, a power adapter, the cleaning cloth and an adjustable stand, all for the very same price - which is less than a third of the average Wacom Cintiq price.
The revolutionary mouse intended to fix any kind of wrist strain produced by prolonged usage. Either tendinitis, carpal tunnel syndrome or other pain-inducing conditions can be drastically reduced.
Pros
Ergonomic design
Sturdy built
Doesn't require batteries
Pairs up to three devices
Customisable buttons
Cursor Speed Switch
Cons
May be expensive in some markets
Takes a while to get used to it
Click to read the full Review
With a 57-degree posture angle, this mouse is ergonomics-intended. It's the by-product of longstanding research by Logitech on how to help users reduce muscle strain without compromising the functionality of a mouse.

Its performance equals the Logitech MX Master line, and they are also pretty much relatable in size. The gesture feels as if you were giving a handshake, and instead of continuous wrist movements, you are using your full arm in motion to minimize discomfort, also not requiring extra padding.

There's a cursor speed switch on top of the mouse, meaning to be used to alter its sensitivity. The buttons on the outside part of the mouse are entirely customizable. The thumb area offers texture padding to help comfort and avoid slippery situations.

You can charge the mouse via USB-C - usually required once each 15 days, depends on the usage of course. The methods to connect this mouse to your computer are either Logitech Unifying, USB-C cable, or Bluetooth (making it compatible with up to three devices). For enhanced performance and aesthetics, you can pair it with the Logitech MX Keys keyboard.
Processor
On which processor should you pick, the Intel vs AMD debate is a classic. If we were speaking about desktop computers, I'd say go for an AMD Ryzen processor without even blinking your eyes. It's the most balanced power/price relationship you will find in the market these days, but also the core count does truly matter in some of the graphic industry jobs (especially those who process drone footages for 3d models, professional videography, video game development, etc).
For laptops, there's a good tendency to use Intel Processors, and rarely we get to see AMD Ryzen powered laptops, and they are mostly targetted at gamers such as the Asus Zephyrus G15, but more discrete options as the Lenovo ThinkPad X13 are also available, though with integrated graphics.
Consider these days a minimum of 4 physical cores (8 threads) as your base point. It will grant you functionality for at least 3-4 years; if you can aim higher for not a bigger investment, then go for it.
One word of caution: AMD processors tend to rise more heat than Intel ones, so be mindful about the ventilation the laptop you pick has to offer.
RAM memory
It's not a surprise that RAM determines how efficient software can run, as the rule tends to be "the more the merrier", however, depending on your work conditions, more RAM could just be overkill.
As an easy rule to follow, let's consider this aspect for picking how much memory will your system handle:
Does your job require you to edit videos? If so, opt for a minimum of 16GB of RAM, regardless of the video editing software you use.
Are you just a hobbyist photographer with no dedicated job in the graphic design industry? Then 8GB of RAM is plenty, though 16GB can keep you on the safe side.
Are you a professional content producer/YouTuber? The requirements for extended sessions on video editing are different. Mainly you need a powerful CPU that can deliver results as quickly as possible. The increased RAM amount allows you to allocate more assets, such as bulkier transitions, VFX, or just to perform another group of tasks while your video is rendering. For that case, my recommendation is to go for a minimum of 32GB of RAM, and if you can aim for 64GB, fantastic. You won't regret the investment in the long run, that's if you're actually making a good profit out of your work and you truly need to chop down rendering time.
Graphics Card
The desktop vs laptop graphics card comparison is a classic. Naturally, you can expect about 35% lower performance from the laptop version in contrast with its desktop counterpart, and that's rather obvious considering the size differences, ventilation capacities, but also power management. For laptops, dedicated graphics (especially by Nvidia) are overridden with an energy management system to optimize power consumption in the situation the user demands more or less power. As it may be annoying for some, the intent is for enhancing battery life as much as possible.
When picking a laptop for photo editing, it's a must to count with a dedicated graphics card, as some software won't work properly without it. Almost every single laptop is paired with Nvidia graphics these days, although you can find AMD-powered laptops in GPUs. The differences are not that much for photo and video editing requirements – it could be a drastic difference when it comes to 3d rendering as the software is Nvidia-enhanced. So if you can save some bucks by picking AMD cards, be my guest.
Regarding Nvidia cards, take the XX60 denomination as the minimum acceptable for a graphics card (being XX either 10, 20, or 30, depending on the generation you're buying). The changes between the 50 to 60 architecture is rather dramatic, as the 50-line is intended for office users that require some graphic usage, whereas from 60 onwards is targetted to gamers and designers.
RTX line is the new standard for enthusiast users for two very simple reasons: it offers real-time raytracing and an AI-powered experience for the software being used. You can find more detailed information on the difference between the two technologies in this post by Nvidia.
I hope this guide brings some light on the main aspects to consider and the best laptops for photo editing in the market to date. See you next time!
The following two tabs change content below.
Pia Lopez is a self-taught photographer, graphic designer and ArchViz artist. As Content Director of Sleeklens.com, her work is driven by her two biggest passions: technology and art.