Top 3 Mobile Editing Apps You Should Check for Photography and Videography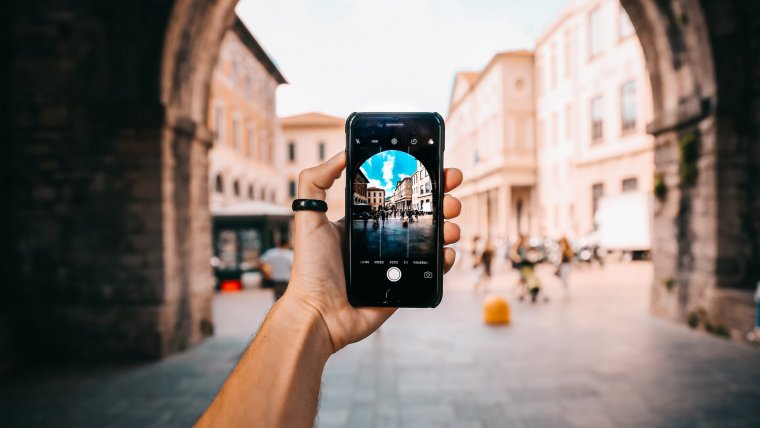 Top 3 Mobile Editing Apps You Should Check for Photography and Videography
www.sleeklens.com
The evolution of smartphones has opened a whole new market into the world of mobile photography. You are no longer obligated to purchase a DSLR camera. You now have the convenience of using your mobile device to achieve some of the same effects you would get with a camera that cost thousands of dollars. This puts a lot into perspective as a photographer who's been in the field for the past seven years. I see this technological advancement amazing and very convenient for photographers like myself to capture quality content but it also enables laziness. You will now find individuals who are interested in the field of photography stopping at just learning mobile photography and not try to further their skills in it. However, there are probably more pros than cons in this instance as app developers have stepped their game up to keep in the same race with the evolution of smartphones. In this article, I will be sharing with you some of the apps I've tested and used when doing mobile photography and videography in 2018.
1. Videoleap
I was recently introduced to this app by a friend as I was seeking to make my Instagram stories and videos a little more appealing and cinematic. After doing some research and getting some feedback from bloggers, I saw it fit to give the app a chance and see the results of it. Once I downloaded the app, I was completely confused as to what to do or even where do I start. After a few minutes, It became pretty easy in navigating the app.
The interface used is similar to that of a simple photo editing app but I would say this is a lot more powerful. The app gives you various editing options for your videos such as filters, text, audio and even an adjustment option. The adjustment option gives you the freedom to control the brightness, contrast, exposure and even the saturation in your video along with many other things. This came as a plus for me if I'm on the go and would like to do some extensive editing on a video I took with my phone. The filters also came in pretty handy but it all depends what it is you're looking for as it regards to the mood of your video.
You can also adjust the filter intensity on your video as well or even apply different filters to each clip you've added. This app has become one of my new favorites not only for its editing features and options but for the freedom it gives you at the end to export your video in 1080p or 4k quality. If you use social media platforms enough then you know Instagram is the prime suspect when it comes to compressing images or videos and taking away so much quality from them.
2. VSCO
Over the past few months, this app has actually evolved introducing new things such as new filters and some new features that I was excited to explore. Before its recent updates, this app was strictly photo editing with its wide variety of preset for purchase and even some that were free for download. They recently opened their doors with the introduction of video editing as well. You can now apply some of your favorite filters that you once used in images, now can be applied to videos as well. It holds a few similarities as video leap such as the ability to adjust the intensity of each filter on the video of your choice.
In addition, you also have the freedom to adjust things such as the exposure, contrast, and saturation in your video as well along with some other features. However, these privileges come with an additional cost that might just be worth it if you're looking for a package deal where you get a wide variety of filter as well as video editing capabilities. As it regards to the variety of filters and interface, I would say this app is in the same ballpark as Videoleap. Make no mistake video leap is still superior to it as it carries more features than that of VSCO as well as that super sweet export option to improve the quality of your shots.
3. Lightroom
This app remains as one of my favorite go-to apps for the past 2 years as it always comes in handy when editing on the go. Lightroom mobile might not carry all the options like the one on your laptop will, but when it comes editing RAW or JPEG images on your phone, it will never disappoint. It offers some of the basic bells and whistles and also takes a step further in terms of adjusting your white balance and manipulating the colors in your shots. I would recommend this app to anyone who is a photographer or about to start practicing mobile photography.
I hope this article came in handy for selecting some useful apps for you to use on the go. It's always a pleasure sharing some tips and tricks with you. Until next time, take care!
The following two tabs change content below.
Michael Moodie is a Freelance Photographer and Photojournalist. He Enjoys Lifestyle Photography and Traveling while doing all things creative!