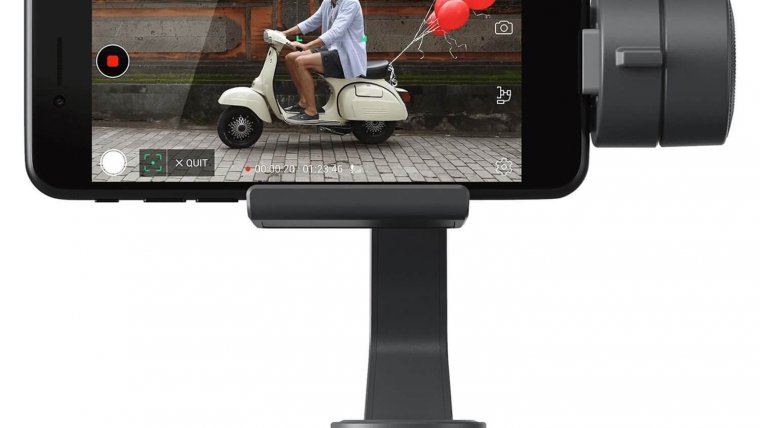 Best Gimbal For Iphone
www.sleeklens.com
As the manufacturers of smartphones get a bit more advanced in their products, we see the need to have the accessories to match up with these smartphones. More and more smartphones are now equipped with the capability of recording 4K video, changing the game for YouTubers and videographers around the world. There are many of us who wouldn't trade the quality of our DSLR over a smartphone anyway. However, the convenience of being able to capture 4K video on the move without hauling a heavy DSLR in your hand or backpack really helps a lot. Also, if we are being frank, I highly doubt a smartphone will be able to outdo a DSLR or mirrorless camera anytime soon in regards to videography. Nonetheless, when using what we have at our disposal we love to make the best out of it and in this article, I will be sharing with you the top 3 gimbals I've recently found for smartphones. Each of these gimbals is cost-effective and helps to produce an amazing buttery smooth video to your liking. So without further delay, let's begin!
1. Zhiyun Smooth III
The Zhiyun Smooth III could be personally considered one of the top gimbals on the market today for your smartphone. Its price combined with the quality product and results you get from it will blow you away. It is equipped with an outstanding stabilizer and other amazing features. Some of these features include a timelapse setting, panoramic mode for when you want to shoot 4K clips and manual ISO control when you download the app compatible with the gimbal.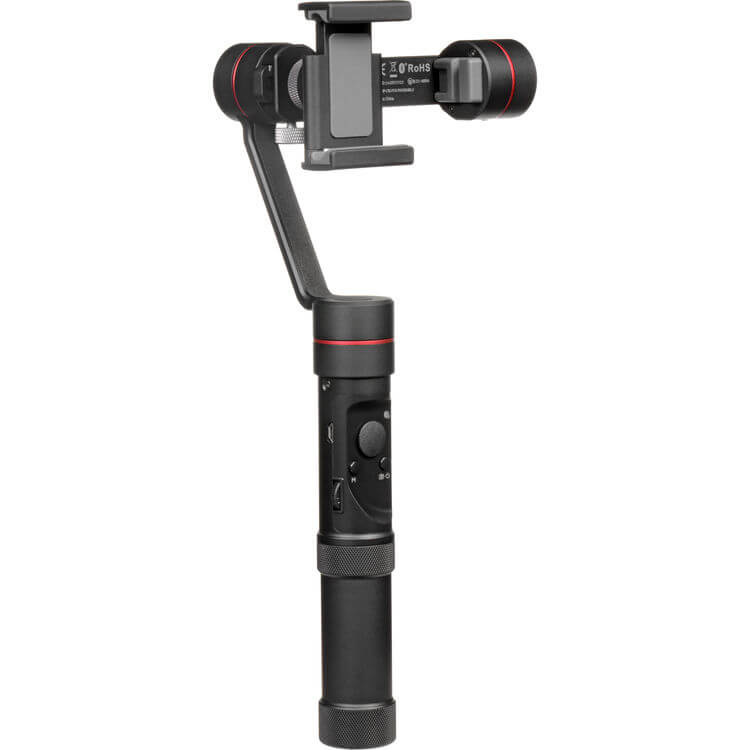 When charged the battery can last up to 12-24 hours which is amazing because you generally get at least 5 hours out of your regular gimbal. You also have the capability of charging your phone while you shoot for convenience in case you have a low battery. Of course, using the gimbal as a power source to charge your phone might shorten the battery life on your gimbal itself but if you don't plan on being out all day then it can't hurt. This gimbal is compatible with a smartphone within the size of 6 inches. It can also accommodate a GoPro hero 3-5 or any other action camera that fits into the size or characteristics of the cameras mentioned.
2. DJI Osmo Mobile
DJI is a very common household name when it comes to things such as gimbals and their drones. Standing up to their well know reputation, they didn't disappoint in the making of this smartphone gimbal. A lot like the Zhiyun, DJI has incorporated a very sleek design into a highly technological device. This gimbal could possibly be considered one of the easiest to use or set up and would be highly recommended to beginners.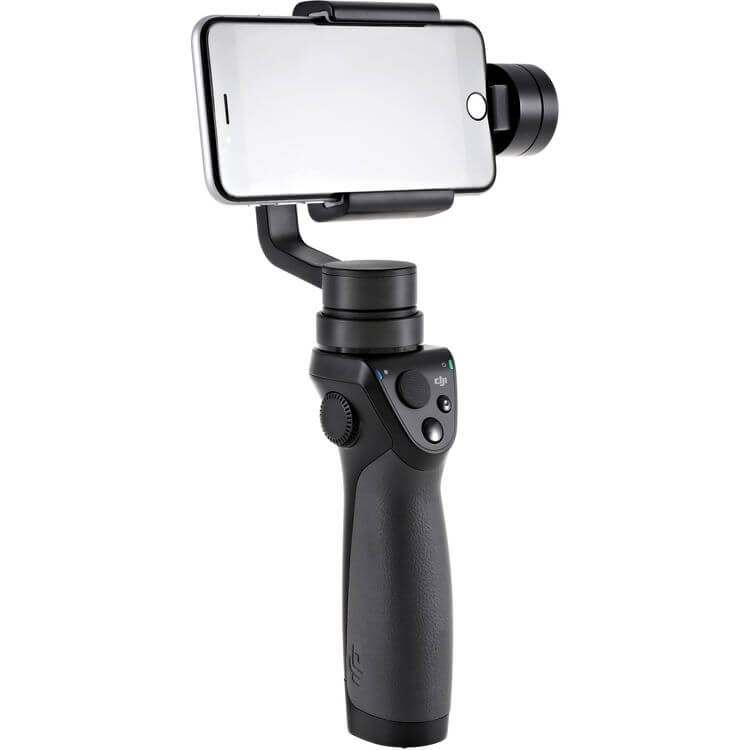 With this gimbal, you simply slide your phone into the clamp and proceed to connect to the Bluetooth connection being transmitted and then the gimbal does the rest for you. You don't have to calibrate and balance anything, which to me was a great feature. This allows for easier use when on the go and saves you a lot of time. After the gimbal has been connected to your smartphone it then also gives you an idea of the different features that can be accessed through this tool. A lot like the Zhiyun, it provides buttery smooth video without a hitch and allows you to pan easily with its built-in joystick. The DJI Osmo Mobile is compatible with smartphones between 2.3 inches and 3.3 inches in size. It's a bit more limited in size than the previous gimbal mentioned but nonetheless, this doesn't take away from its great performance.
3. Feiyu Tech SPG
This might just be one of the cheapest gimbals of the lot I've mentioned so far. However, make no mistake, this is also one of the reliable gimbals on the market to date. It also flaunts a very sleek and slim design a bit similar to the DJI and Zhiyun but smaller than you expect. It is very lightweight and travel-friendly for travel bloggers or if you're a hardcore youtube on the go then this might be your next best friend.
The feature on this gimbal is pretty similar to the other two mentioned above and is equipped with eight-hour battery life. Of course, this is no competition to the 12-24 hours of battery life the Zhiyun provides me with but it's just enough to get the job done properly. The only thing I wish this gimbal had was a more rigid and durable feel to it. It feels a bit too fragile in my hand and as result, I'm extra cautious when using it. This gimbal fits any smartphone between the size 2.2 inches and 3.1 inches. Sadly this is also as limited as the DJI but if you're looking for a cost-effective gimbal with great results then this is the one to order.
The following two tabs change content below.
Michael Moodie is a Freelance Photographer and Photojournalist. He Enjoys Lifestyle Photography and Traveling while doing all things creative!