Creating the Perfect Instagram Aesthetic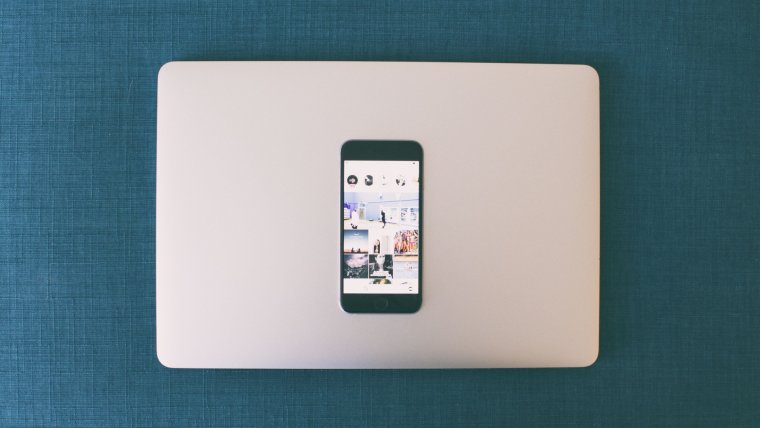 Creating the Perfect Instagram Aesthetic
www.sleeklens.com
The days of using Instagram for just shameless selfies and taking pictures of food has slowly started to fade. As time and technology progress, so should we progress and use these tools to our advantage to broadcast our work and make it more accessible to the modern smartphone user. These days it doesn't matter who you are, at some point you end up aimlessly scrolling through social media platforms looking at pictures of videos that catch your eye.
In this article, I'll share with you just a few tips to grab the attention of your common social media junkie on Instagram. As a photographer, it's often seen as a challenge to put together a good portfolio or to create a website to showcase your work. Not to mention it can be relatively expensive to maintain and update your portfolio each year. In this age, we have tools we can use freely just by downloading an app and beginning to upload or Images and gain the attention of a few followers. As Instagram grows more into the business world, having a few nicely edited pictures isn't enough; now we have to have a great feed too and it might not it's not as easy as it may look but I promise you after reading this article you'll get a hang of it in no time.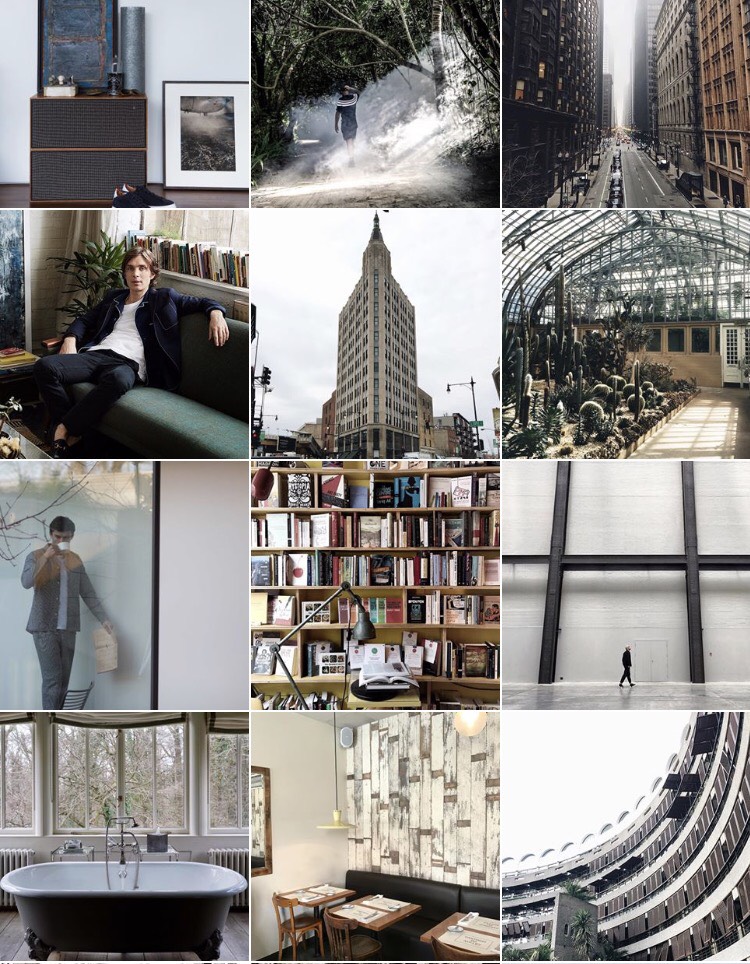 The first step should be you choosing an aesthetic, but first what even is an aesthetic? Aesthetic in the creative term is basically about appreciating the beauty about something in its artistic form. So for starters, what theme would you like you Instagram to portray to your followers/viewers? It can be that of food, adventure, lifestyle or even just your day to day traveling. After you made that decision you can then choose the aesthetic you'd like to have because this gives you more freedom when uploading to your feed. In more simple terms, you start to create a vibe or mood throughout your page. It can be that of a dark and gloomy vibe or a more vibrant colorful vibe, whichever is your preference making it easier for you to upload freely without making your feed seem out of whack. It might seem confusing at first but trust me you'll get the hang of it as you start to follow a particular pattern in your editing and develop a habit of planning or reviewing your images before you upload them.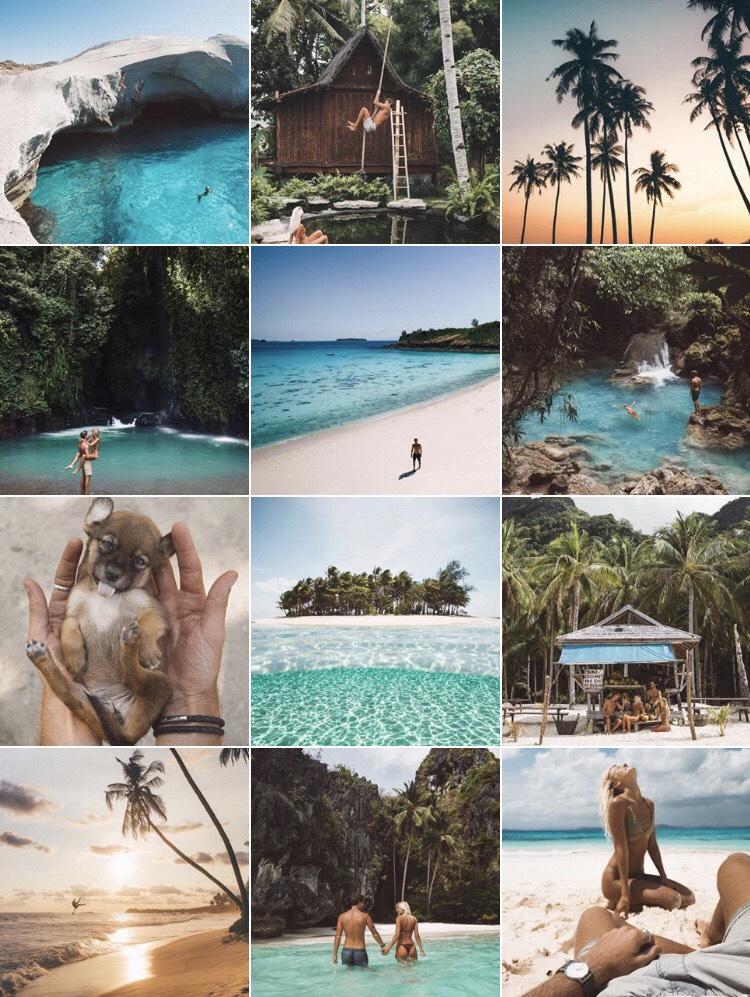 The second step would be trying to keep a consistent editing pattern with your images. Make no mistake you're not limited to a filter as you can still toggle with the essentials of your image such as the brightness, saturation, white balance etc. However, if you don't mind sticking to a particular preset then VSCOcam would be the perfect app for you. It gives you the option of purchasing and modifying the presets available thus making the task of consistent editing ten times easier. If you're not a fan of VSCOcam but would still like to achieve the same effects then I'd advise you keep a keen eye on the levels you use in your contrast, brightness, and saturation. It can be very evident if one is more than the other and you'll eventually see it when you scroll through your feed and notice something seems off, trust me I've done it. When this happens, don't be scared to just delete it and keep your feed going because it all eventually ends up blending in. Another app that may be helpful is Snapseed, this app gives you the option of playing with your brightness in selective places just in case you're having problems with shadows or would just like to lighten a certain spot in your photo.
In addition to editing your shots, you should also be selective in the Images you choose to upload. Think of your feed as one big picture and not just a bunch of separate photos (even though that's what it is). For example, if you have a very minimalistic vibe on your Instagram, uploading a very busy photo would then make it obvious as to what is out of place. Try to make everything tie together as best as you can so it all flows and not just a bunch of pretty pictures. Not so hard, right?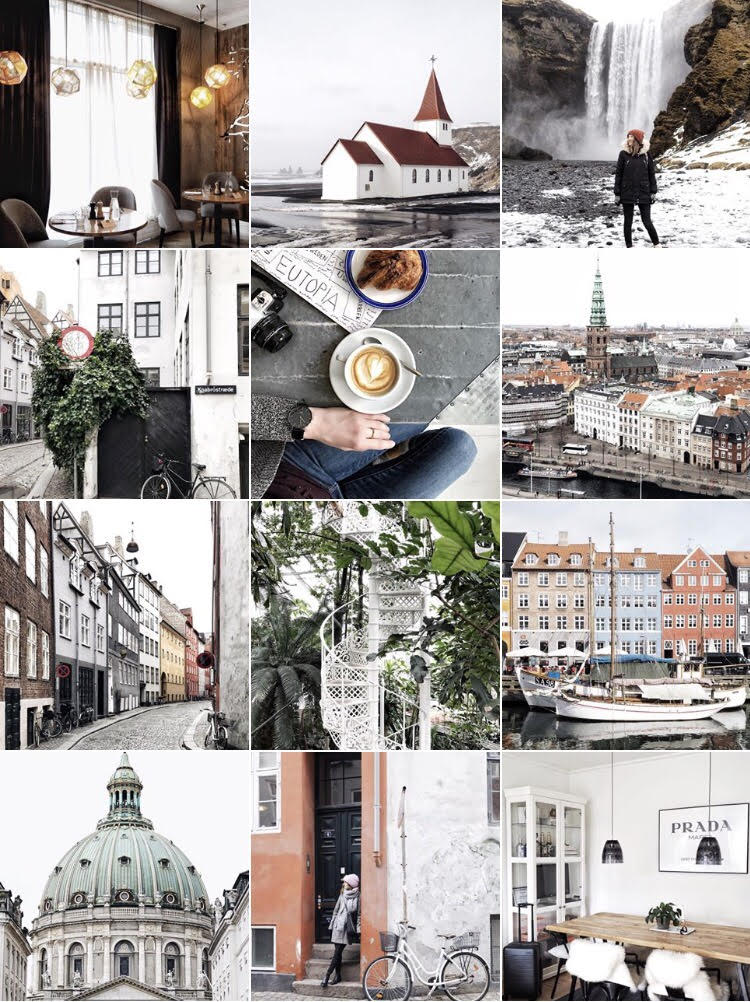 Just keep in mind to keep a beautiful and eye appealing Instagram it's going take a bit of planning and strategic posting. Feel free to regularly scroll through your feed and perform a purge deleting images that no longer fits in or you've just lost interest in. Try to keep your feed fresh and consistent with content and edits. I hope this article has helped to give you an insight and Idea in creating one of those beautifully organized Instagram feeds that draw the attention of all the social media junkies connected to their smartphone.
The following two tabs change content below.
Michael Moodie is a Freelance Photographer and Photojournalist. He Enjoys Lifestyle Photography and Traveling while doing all things creative!