Real Estate Photography Tips: Basic Edits You Need to Know
Real Estate Photography Tips: Basic Edits You Need to Know
www.sleeklens.com
In the real estate market today, you find tenants or buyers love to see the details in each building and what it has to offer both inside and out. I often put myself in the shoe of the real estate agent or the tenant and think as to what I would like to see when viewing a space online. I pay very close attention to detail in everything I do and I am observant as well. This works in my favor because if one little thing is off, I tend to see it and try to find a quick fix or solution.
Top 10 Real Estate Photography Tips
Straighten
Even Out the Lighting
Sharpen
Clean Up
Color Corrections
Wide Angle Lens
Always Shoot in Landscape Orientation
Use Full Frame Camera
Emphasize
Prepare Each Room
Shooting and editing real estate photography can most times be a tedious task. There are a lot of things that come into play, such as the mood or theme displayed in the space and how you can make that look appealing to a viewer. Many times you have clients who assume that photographing the space is the hard part and the easiest part is post-production. However, if you're someone who pays fine attention to detail and making your images as perfect as possible then you know Adobe Lightroom or Photoshop is where the magic really happens.
Top 10 Real Estate Photography Tips
This article will serve the purpose as to give you some quick photo editing tips and tricks for shooting real estate photos to attract a potential buyer. The topic may sound boring at first of course because I thought the same thing but don't be fooled, things get very interesting.
1. Straighten
The first vital tip I will share with you is to straighten your image or rather straighten out the line in your image. As simple and unimportant as it may sound, these things can actually throw off the whole balance of your image.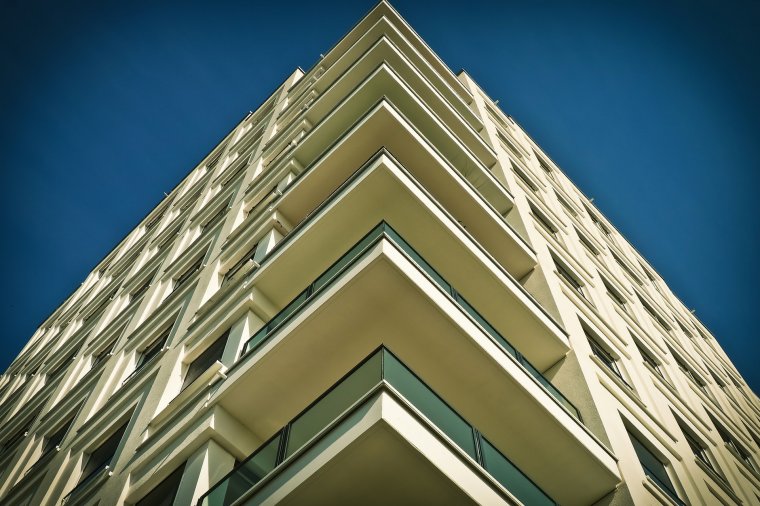 If you shot your images free hand then you might just have some work to do in post-production but if you used a tripod during your real estate photography then the corrections in this regard should be fairly minimal and easy to get done. You can easily straighten your images automatically or manually in Photoshop or Lightroom by just one click so have no fear.
2. Even Out the Lighting
When shooting with a wide angle lens such as 24mm you can often find the corners of your images are a bit darker than the rest of your shot. In photography, this called vignetting. Vignetting may be cool in different aspects of photography but when it comes to real estate photographs and post-production, it's not particularly something you want in your shots. To correct this you can play with the vignetting bar in photoshop RAW or in your Lightroom settings. After this is done you should then focus on filling out other dark areas in your image.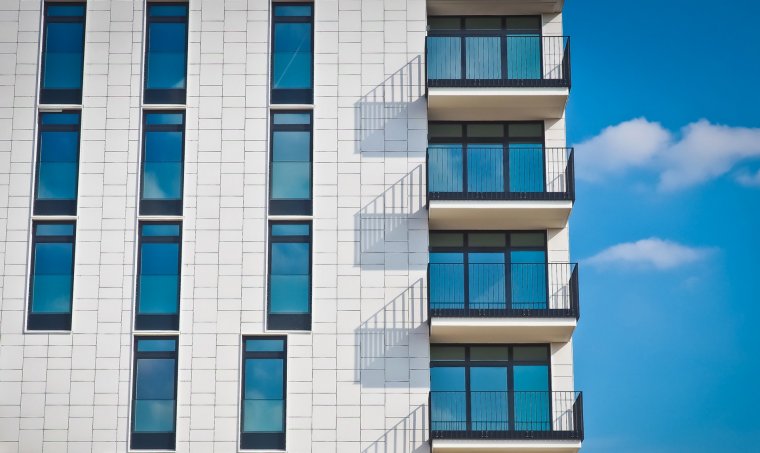 You should focus on the exposure, shadows and darkness bar a bit more to get this done. If you didn't already shoot your image a bit overexposed I then recommend you mess with the exposure bar and move it up slowly until it seems too bright and then slowly move it back down until you are satisfied. Don't mistake this as me telling you to remove ALL shadows. Shadows are sometimes interesting and can add character to your overall shot but for the most part, you don't want too many dark spots or shadows in the image. Some of the side effects of eliminating too many shadows are grain and your image looking a bit too unrealistic.
3. Sharpen
It's time to polish up your image just a little more by adding some sharpness and clarity. It's often easy to get lost or overuse the sharpening tool so I advise you pay close attention to the overall image. Observe the things in the image that draw your attention first and then focus on everything else around that.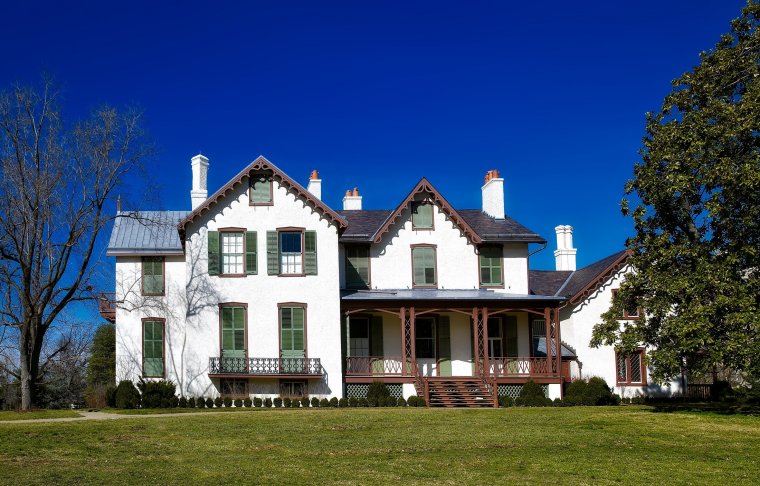 I would recommend doing the same thing as you did with the exposure tool as it regards pushing it to its maximum and then pulling it back until it's appealing to your eyes. You should also do the same with the clarity tool as well. I'm personally not a fan of this tool because it can make things look a bit crazy but it does play its part in some instances.
4. Clean Up
We're almost at the finish line I promise, just a bit more polishing to do. In this step, you will be using you Spot brush and Cloning tool just a bit. This is to help you clean up any possible spots on walls or stains that you did or didn't see while shooting.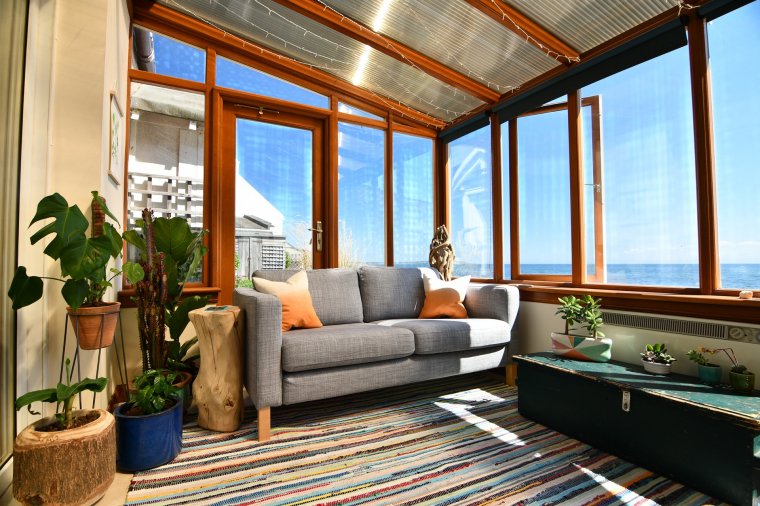 Many times I find myself not seeing these things until I'm editing and spend the time to zoom in on different areas of my image. There are also times things may be at some inconvenient places in the room and you're forced to correct those as well.
5. Color Corrections
This is probably my favorite step but it's also tricky as well. In real estate photography, this may consist more of playing with your warmth, vibrancy, and saturation. These will overall set the tone for your image and has the potential to make or break it as well. Overdoing any of these settings can either make your image look significantly fake or very unappealing. I would advise you gage these carefully and try not use any of them too much but more so in moderation.
6. Wide Angle Lens
If you're a professional real estate photographer, this is already a given but to those who are not so sure, here is some clarity. You will more than likely NEED a wide angle lens when shooting details in real estate photography, esepcially to capture those exterior shots. A wide-angle lens allows you to capture so much more than your regular lenses. In addition to that, people always love to see more than the usual when looking at real estate images.
My general go-to lens when shooting wide angle detail shots for real estate details is the Canon 24mm f/2.8 or the Rokinon AF 14mm f/2.8. The Rokinon is a bit more on the expensive side but feels free to take a look on Amazon and see if it fits into your budget. I would recommend the Canon 24mm f/2.8 to anyone because it is a quality pancake lens and is capable of giving you the edge to edge image quality. The only issues I sometimes find with the Canon 24mm is that in tight spaces it's obviously not wide enough and when it comes to shooting indoors and trying to use natural light you may have to use a flash to compensate for some dark spots due to the limit on how wide the aperture can get. However, it is a good lens to have in your camera bag when shooting real estate details.
7. Always Shoot in Landscape Orientation
When doing a real estate photo shoot, always try to keep a landscape orientation as it is more pleasing to the viewer to see images as close to the 4:3 aspect ratio as much as possible. This ratio is pretty much how our eyes see the world so when looking at images close to this ration we tend to enjoy them more which has a lot to do with how the brain processes the image. In addition to that, always remember that the more you share in one frame is the better it is because you give a sense of comfort in sharing each detail.
8. Use a Full Frame Camera
Speaking of frames it's also important to use a full frame camera if possible. If you're a real estate agent currently reading this article and would just like to learn how to capture some good shots then no, you don't need to go out and buy a full frame camera. However, if you're a beginner or professional photographer and you don't already have a full frame camera then I advise you look into getting one and I will tell you why.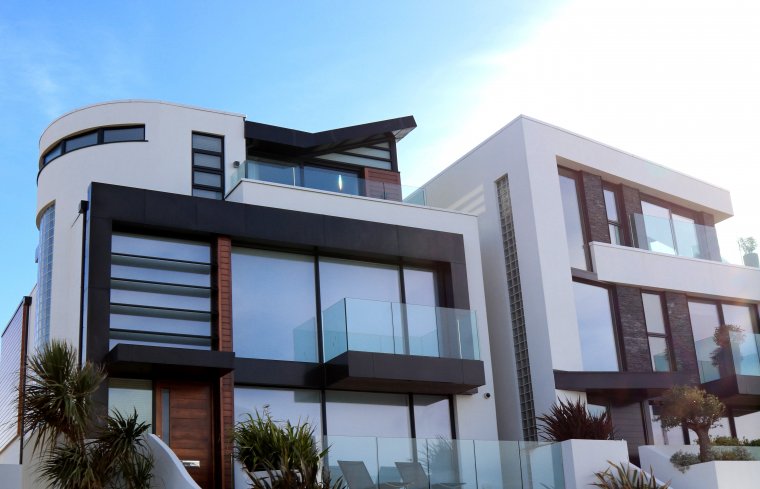 The name practically explains itself as what a full frame camera is as opposed to a crop sensor camera. When shooting with a full frame camera and the correct lens you can get so much more quality and detail in your shot than that of a crop sensor camera. Your crop sensor camera basically does what it says which is cropping the frame cutting away so much of the shot and leaving you with just enough but not all the detail you'd love to get in your shot.
9. Emphasize
Usually, when we walk into a room there is some time that one thing that catches our eye and pretty much grabs your attention. When shooting details in real estate photography, you want to exploit whatever that element is so that the viewer can enjoy it as well. So if you walk into the dining area and the table is what really makes the room stand out, you should then think of ways as to how you can make this table the star of the show.
10. Prepare Each Room
There will be times where the rooms are prepared but not correct for professional photography. As photographers, we often see things differently than the next person and as an experienced photographer, you can always tell what looks good and what doesn't look good. As a result of this, I advise you take a walk through of each room in the floor plan and prepare it in a way that matches your style of photography and will make it pleasing to the eye.
How Real Estate Aerial Photography is Changing Real Estate Marketing
Marketing property listings through innovative Aerial Photography can pay huge dividends. Nowadays, real estate marketers are using modern, ready to fly drones, creating compelling shots that help in property marketing. In this article, we review how aerial photography is changing real estate marketing. If you specialize in property marketing, whether it is luxury apartments, villas, senior retirement homes or any other real estate marketing, you can boost your sales through this innovative technology. Here are some of the ways through which aerial photography has helped property marketers.
1. Aerial Photography Has Changed How Marketers Engage Their Customers
In today's social media era, marketers are trying to come up with viral content so as to maximize their reach. The best approach for real estate marketers is using photography and taking compelling shots. This has been done successfully through Aerial photography. Using this technology, marketers have been able to deliver customer experience more effectively. In the past, marketers used to write long descriptions of their properties in order to advertise their properties. But the saying "a picture is worth a thousand words" is quite true when it comes to real estate marketing.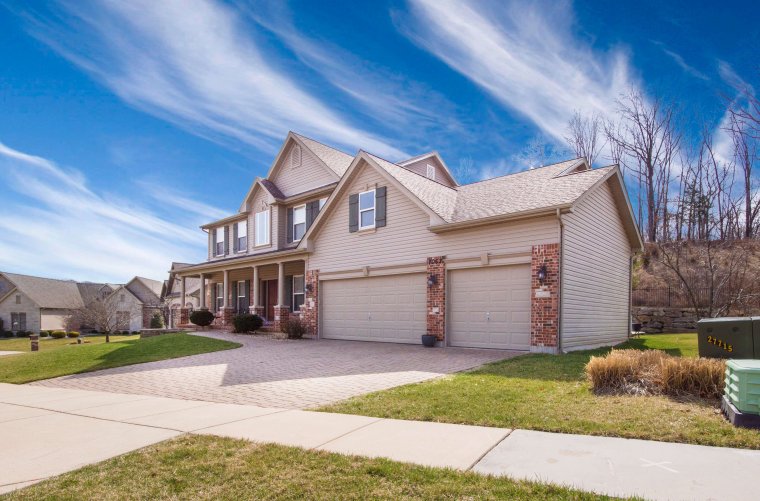 With modern Aerial Photography, real estate marketers can deliver bird's eye view images that enable potential customers to feel how the whole property is designed. The property buyers are able to make faster purchase decisions based on high-quality aerial images. This applies to almost all niches of real estate – whether you are marketing luxury apartments, apartments for seniors, large villas or apartments in high-rise buildings.
2. Use of Aerial Photography Helps to Get Faster Bookings and Happier Customers
Aerial photography has improved online property listings, leading to faster bookings. As property managers present spaces in a better approach, the consumer decision-making process is much faster. If you want to get more people to purchase something, it is critical that you understand how they make purchase decisions. In property marketing, people will first want to see the actual property before they can make a purchase decision. This can be done by sharing aerial images of the property online or on social media pages.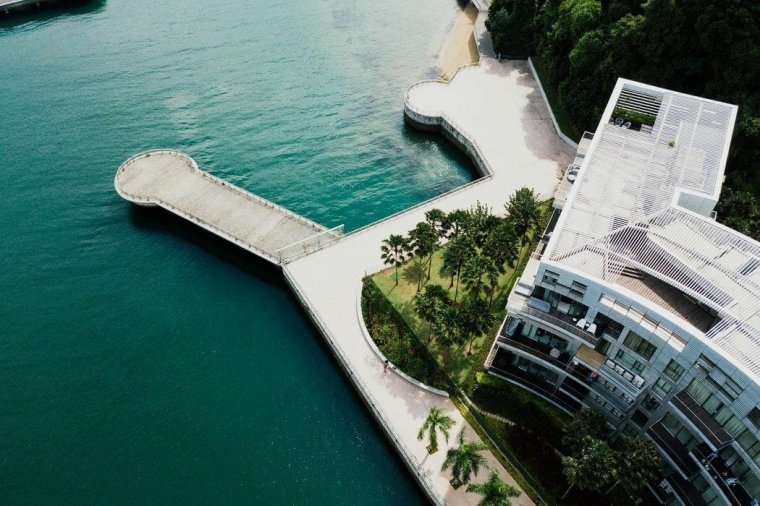 Real estate marketers can share aerial shots through social media networks and also on their websites. This helps customers looking for property to rent or buy since they can see complete views of the property by just looking at the aerial images. An aerial image also helps to show the actual surrounding of the property which is also a strategic sales approach. Customers want to know what surrounds the property they want to buy before making that crucial purchase decision. With an aerial photo, property marketers can shorten the purchase decision-making process, selling their properties faster. Clients are also happier since the aerial images make it easier for them to see the full potential of the property.
3. An Aerial Image Gives Buyers Motivation
A study by PowerReviews.com indicates that 88 percent of consumers seek visual content prior to making a purchase decision. With aerial photography, property managers attract more customers and, in addition, these are customers who are already motivated to purchase the property. This is something that was not present in traditional property marketing. Previously, the consumer had to visit the property physically before buying it.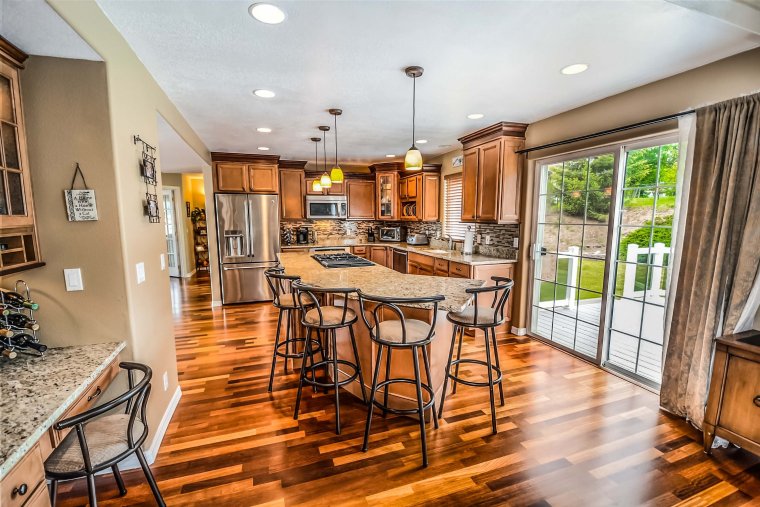 With virtual images, consumers are motivated to purchase the property since the marketer can share images taken from focal points. This is especially useful for overseas buyers or those who are buying investment properties and don't have the time or opportunity to visit them. A written description that doesn't include an image will not illustrate the full potential of the property, which is why consumers look for images. Images increase the visitor's confidence and give them the motivation to purchase a property.
4. Virtual Images Help Property Marketers to Stand Out
Differentiation is a good property and service marketing strategy for all niches of real estate. Through aerial imagery, property owners can set themselves apart from their competition. According to SeniorLivingHelp.org, not many senior living communities provide aerial videos and photos to their potential buyers. But those that do provide them definitely stand out. Property owners and marketers for luxury villas and senior living communities are able to showcase the housing designs as well as the lush gardens and greenery surrounding the houses inside the community, showcasing how different it is from the competition. These aerial photos and videos are easily incorporated into their websites and social media pages. This means that as consumers check their website, they are able to interact with aerial images and videos, which show them all that the communities have to offer. This technology has enabled real estate marketers to add virtual tours to their marketing methods, hence their approach is different from what their competitors are using. Again, they are able to show unique selling points, making it easier for them to sell the property.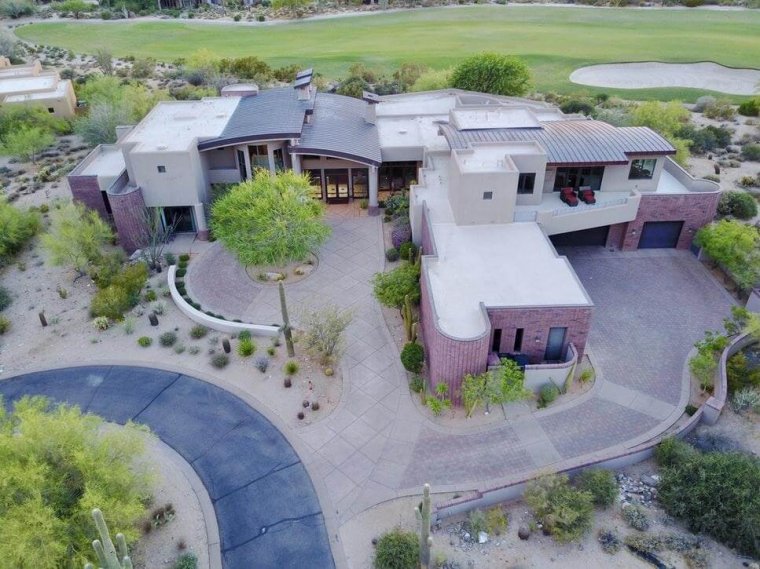 Stay ahead of your competition through the use of aerial images which is the best-selling strategy for property developers and marketers. It allows your potential clients to see more of the real estate with elevated shots that give a clearer picture. For instance, the layout of the house can be shown right from when the foundation is laid through to completion. Aerial photography is truly a game changer for property marketers. This has helped astute sellers to stay ahead of the competition and increased their revenue by enabling them to show their properties from different angles and different property lines.
5. Aerial Photography Helps Marketers Save Money
The use of aerial photography to market the properties is actually cheaper compared to other online listings. The compelling still images and a virtual tour through moving images are shared online easily. Sometimes, it is the target market itself that helps in sharing these images socially, resulting in a positive effect on your sales and marketing budget. A viral image will help in increasing the value of the property in the long run as more people show interest in the property. It is well known that a listing performs better if it provides the buyer with extra information. That same buyer will ask fewer questions, giving you more time – and we all know that time is money. The customers will also save on travel expenses and spend less time when looking for properties to purchase.
Real Estate Pictures That Sell
Whether you're a professional real estate photographer or simply a homeowner looking to save money by going the DIY house selling route, we're sure that these real estate photography tips will transform the look of your real estate listing photos. Things like real estate drone photography, staging, using a wide angle lens, and applying color correction photo edits can make a dramatic difference by highlighting the curb appeal of the property to attract a potential buyer.
The following two tabs change content below.
Michael Moodie is a Freelance Photographer and Photojournalist. He Enjoys Lifestyle Photography and Traveling while doing all things creative!