How to take emotional and meaningful self-portraits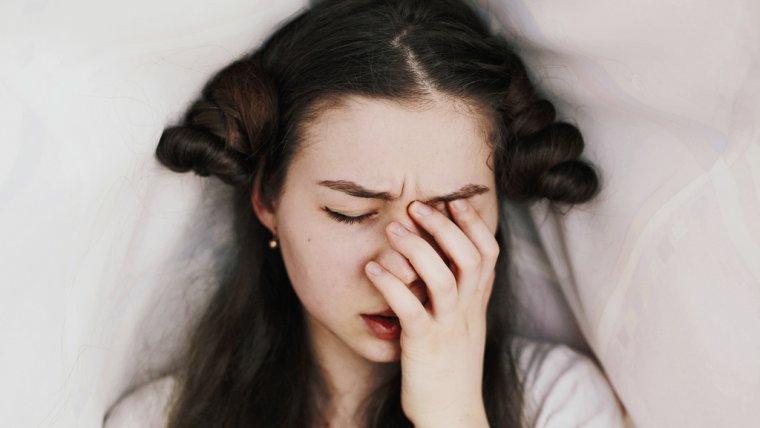 How to take emotional and meaningful self-portraits
www.sleeklens.com
In today's technologically advanced world, selfies exist everywhere. With the desire to take a photo of oneself comes the desire to look visually appealing. Subconsciously, many of us seek to look acceptable because we wish to feel accepted and welcome. I myself can relate to this desire, one that has often turned into an obstacle in my creative endeavors. Though this need, which is often desperate, makes many people feel like outcasts because of their insecurities, it mustn't be chastised. A need for acceptance through photos of yourself doesn't mean you should ditch the mirrors in your home, abandon the art of self-portraiture, and never look at yourself again. Rather than neglecting your appearance, embrace it in an honest way, finding inspiration in the things you often avoid thinking about. Self-portraiture, in its rawest form, is both honest and gentle, revealing the photographer's strengths and weaknesses simultaneously. Here's are tips on how to add more emotions and depth to your self-portraits:
Understand and embrace yourself
It can be very challenging to pick out an emotion and label it accurately. Instead of trying to chase and organize your feelings, remember a movie that really touched you. The movie may not have directly explained the actors' troubles or joys, but what it did was present you with scenes which flipped a switch in your heart. Photography, like any meaningful film, possesses a similar kind of power. Use this to your creative advantage. Read books, watch films, and listen to stories. As you do these things, your mind will get filled with fascinating ideas and the knowledge that you're not alone, no matter strange your emotions might seem to you. Storytelling will give you the necessary confidence to take self-portraits, and the heart of a creature belonging to someone else will fill you with inspiration. Watching an incredible film right before a shoot will be especially helpful, as your inspiration will eagerly wait to be used by you.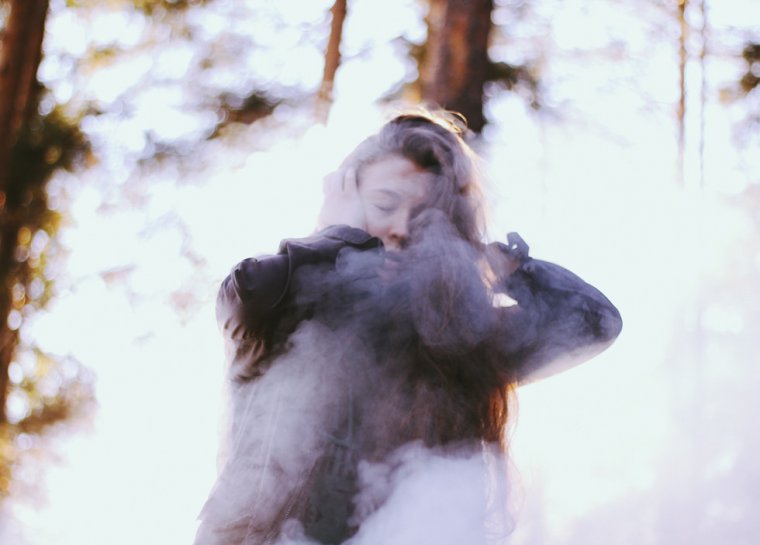 Use nature and objects to intensify your emotions
Weather, colors, movements, and light will all help you reflect your emotions better.
Though facial expressions can often speak for themselves, their effect can be enhanced using things in your home or out in nature. Weather, for instance, can be used either as a dramatic contrast or a direct reflection of the emotion you wish to convey. A self-portrait of a dancing silhouette against a daunting, stormy background has the power to express passion, perseverance, or an inner struggle. No matter how moody or sunny it is in your area, use it to your advantage – if the weather doesn't match your desired mood, challenge yourself by finding ways to use the current conditions to your artistic advantage.
Other elements that can further highlight an emotion are colors, movements, and light. Colors are especially useful in the editing process, where they can be altered even more to perfectly elevate the image's atmosphere. Movement can be used to express things like haste, impatience, longing, and fear; a portrait of a person looking frightened in a room filled with falling feathers could express the subject's fear of moving forward in life. To complement all of these elements, light must be used wisely. Experiment with it as much as you can, even on a daily basis – soon enough you'll naturally understand what kinds of shadows and highlights would look good in a certain composition. Once you befriend light, things like colors and movements will be bonuses, instead of hindrances, in your work.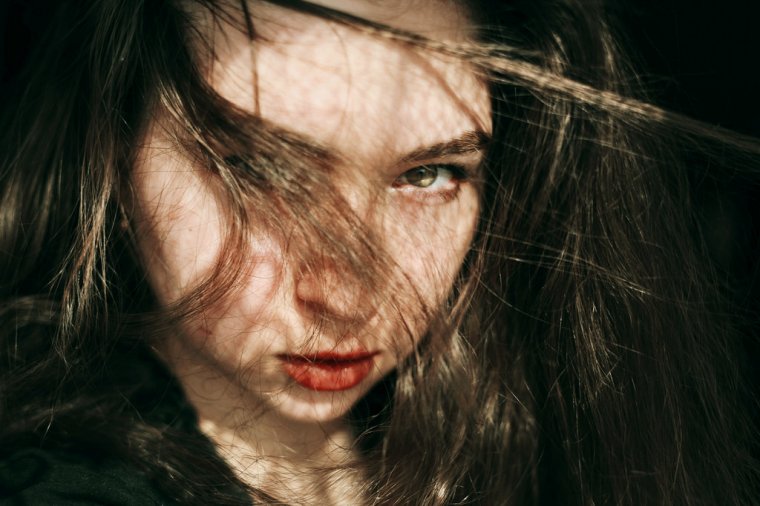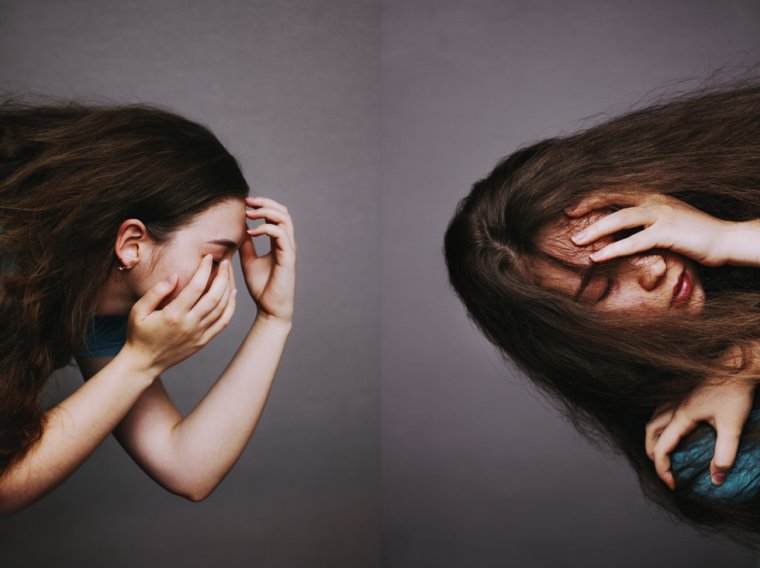 Find yourself in other people
Oftentimes, the people and things we photograph are a direct reflection of ourselves. The famous portrait photographer Richard Avedon once stated, "Sometimes I think all my pictures are just pictures of me." When we photograph others, we usually capture them in moments we ourselves can relate to. The angles and poses we prefer are often very much our own; even the editing process is a quietly personal one.
Since self-portraiture isn't all about human faces, take photographs of the people or things you cherish most. If you do want to include yourself in the image, place a mirror next to your subject(s) to get an interesting reflection of yourself. Whatever you do, find details, objects, and colors which speak to you and use them during your shoot. Though the results may not necessarily feature you, they'll contain the very heart of who you are, and that can certainly be considered a self-portrait.
There are countless ways to take photographs of yourself without prioritizing perfection; photography of all types can be celebrated no matter who or what the subject is. Accepting yourself in spite of your insecurities and worries through art will make you an endlessly empathetic individual. Again, this doesn't mean that your entire portfolio must consist of very raw photographs; what it means is that when you do feel insecure, dare to embrace it, not conceal it.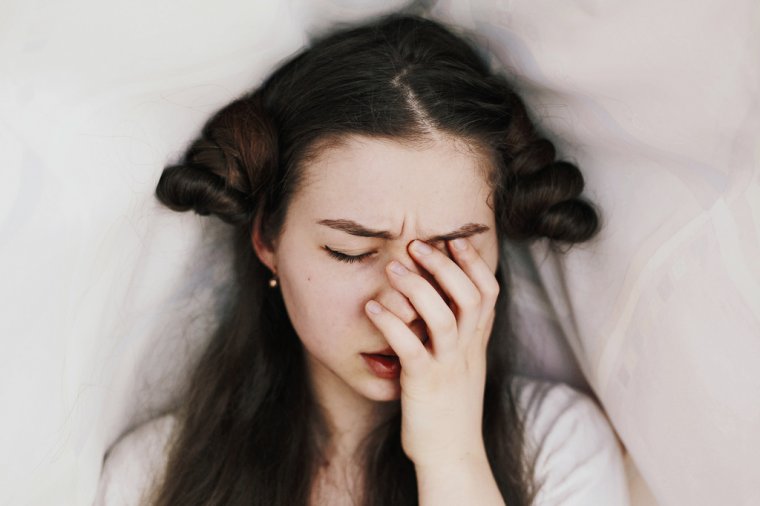 Happy shooting!
The following two tabs change content below.
I'm an admirer of nature, a photographer, and a curious reader. Writing about photography and helping others improve is a growing passion of mine. My constant wish is to inspire others to be creatively fearless and endlessly curious. "Always dream bigger is my advice to you, because you can have whatever your heart desires" - Ashley Graham