Posing Models Part 1: 5 Beginner Steps for Photographers Working with Models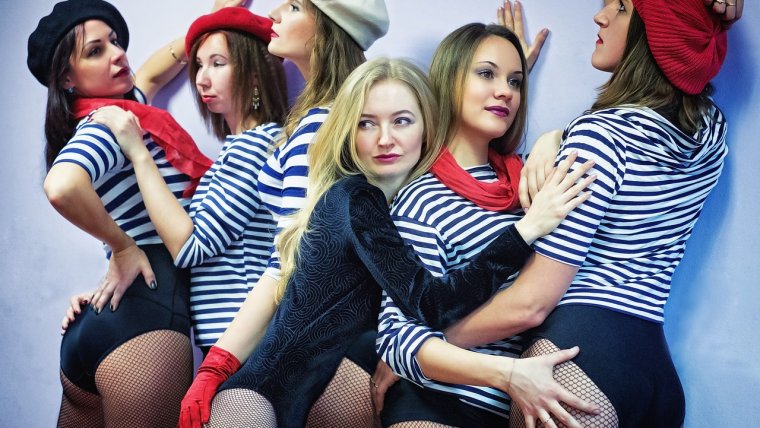 Posing Models Part 1: 5 Beginner Steps for Photographers Working with Models
www.sleeklens.com
As a photographer, you're going to be working with and posing models at some point in your career. An experienced model will be able to strike the right poses with minimal direction. But, when you're working with someone who doesn't have a lot of experience, helping the model find the right position and stance is up to you. This article is the first in a series that will help you with posing models in a variety of settings and shots. Keep reading for five steps that will set you down the road to becoming a model-posing master.
Step 1: Set the Mood
You should have an idea of what tone you want the final photographs to take as well as the space and props you'll need for the shoot. Matching lighting, backdrop, and props to the overall mood is the first place to start. From there, you need to make sure your model is in the right frame of mind. They should be comfortable with you, the setting, and their understanding of your direction.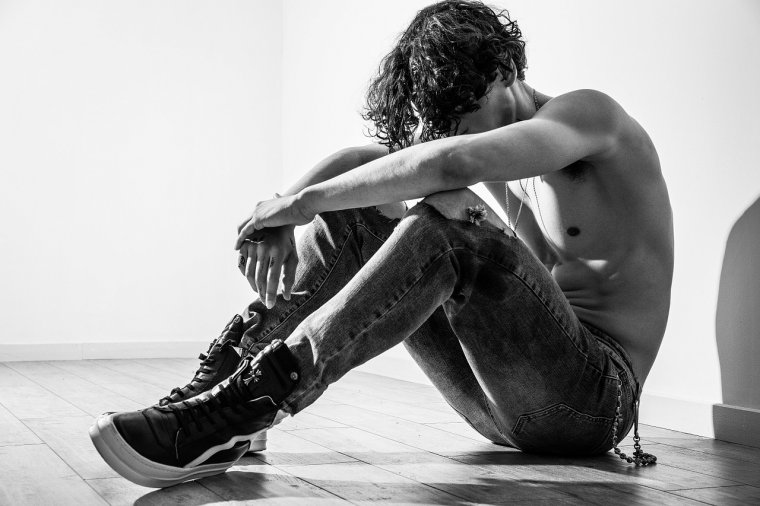 If you have never worked with the model before, take a minute to get to know them. This doesn't have to be a long conversation. Just a little chitchat will go a long way in establishing a connection. The more the model trusts you, the easier it will be to give them direction.
Step 2: Brief the Model
You need to plainly convey what you want to the model. They need to know the purpose of the shoot, the mood you're going for, and what you generally expect from them. If the purpose of the shoot is to show off the handbag they're holding, make sure they know that.
An excellent way to quickly and clearly get your message across is to keep a sample book. Put together a collection of examples from various photographers that showcase the style, tone, and mood you are going for. Pinterest is excellent for this as you can keep different boards for different styles. Make sure the models are posing in a style that is similar to what you want.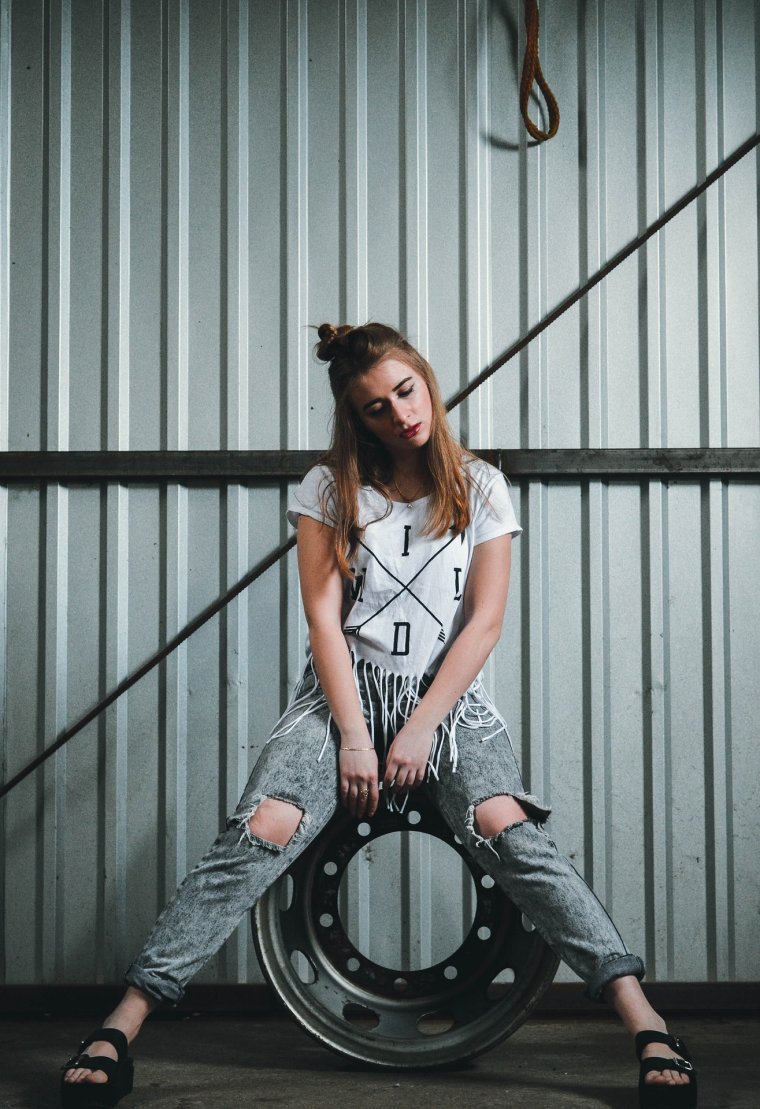 You should also make sure you're using samples that feature a model similar to who you're working with. For instance, don't pull photos of a model that has a completely different body type than the person posing for you. This will create an unrealistic expectation, and your model will become increasingly nervous as they try to meet it. Well-chosen samples will immediately help the model see what you're going for, cutting down on time and confusion.
Step 3: Remember that You're Working with a Person, Not a Prop
Most people aren't going to be rude to the model, so that's not what this step is about. It's about recognizing that the person on the other side of the camera is in a bit of a vulnerable position, and their primary goal is to accurately follow your instructions. They need feedback to be able to do this, and to keep from becoming anxious or nervous.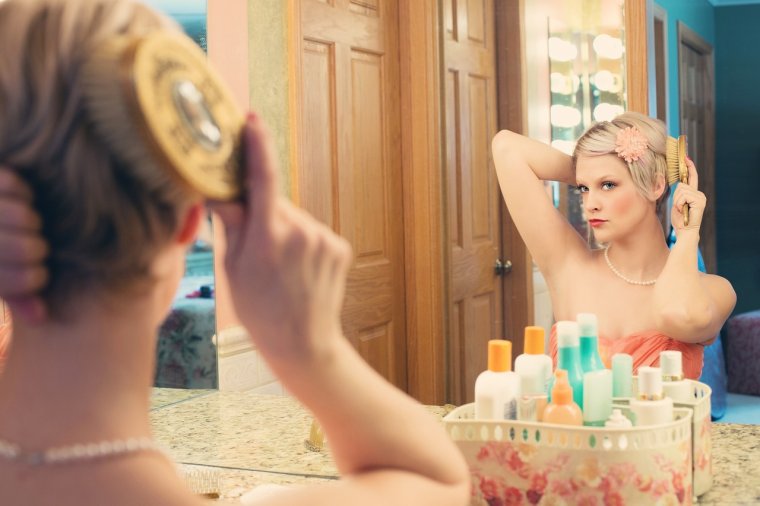 When working with and posing models, make sure you're talking to them. If they're doing great, let them know it with a word of encouragement. Nice, beautiful, lovely: stick to something positive and non-offensive. If you have to give negative feedback, keep your tone light and encouraging.
Step 4: Keep the Energy Going
Music, snacks, breaks, and absolutely no chimping: these are a few ways to keep the energy alive. Chimping is an industry term that refers to when a photographer continuously checks the quality of the photographs during the shoot. This will make the model nervous and change the tone of the shoot. Stay upbeat and encouraging, and consider finding music that matches the mood to keep your model in the right frame of mind. Take breaks instead of getting frustrated, and remember to have fun with it.
Step 5: Use Your First Few Shots to Refine Everything
Take a few shots, then have a look and tweak everything. Does the mode look uncomfortable? Find out why and fix it. Maybe they aren't clear on what they need to do, maybe they aren't comfortable with you, or maybe they aren't comfortable in their shoes. The next thing to look at is how the model's clothing interacts with the environment. Do they need to pop more? Add a colorful scarf. Are they popping too much? Take off some accessories. Is the shoot bland overall? Add some more props. Play with your positioning too. Try shooting from a low angle, looking up towards the model. You'd be amazed at how much this simple shift can change your photos.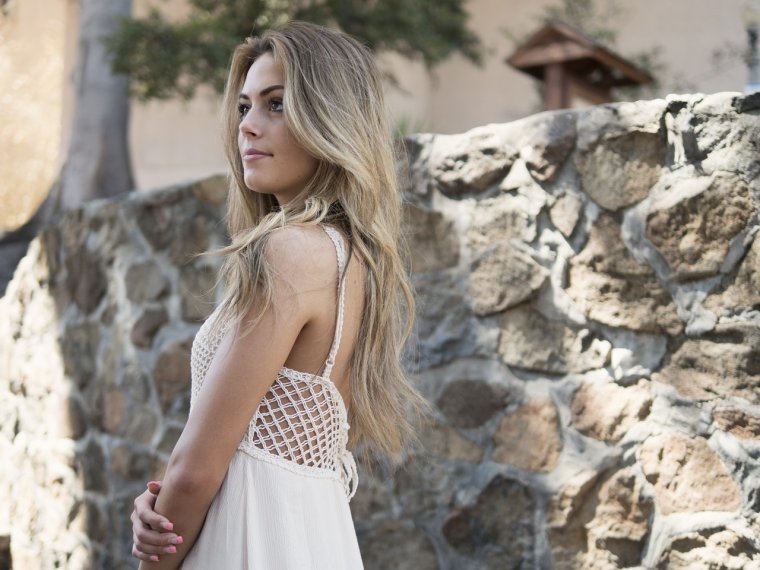 These simple tips will help get you started with posing models. The best advice is to have fun and don't be afraid to experiment. Be sure to check out our other articles in the series for more in-depth information about how to pose models for different types of photo shoots.
The following two tabs change content below.
Before I became Editor-in-Chief of PHLEARN Magazine, I spent over five years specializing in Photography Writing and contributed articles regularly to sites like PictureCorrect, Sleeklens, and PhotoWorkout. Photography has always been a huge passion of mine; I may not be professionally trained in the art, but the knowledge and experience I have gained writing about photography techniques, interviewing some of the biggest and most inspiring photographers out there, and covering industry events has been invaluable!