How to Take Natural Candid Portraits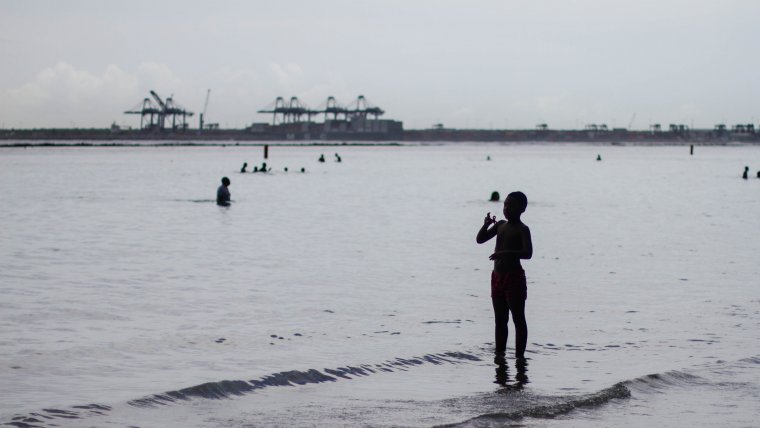 How to Take Natural Candid Portraits
www.sleeklens.com
Learning how to take great natural-looking candid portraits is important for all portrait photographers. Instead of only having posted photos, a good photographer will balance their photography sessions with both posed and candid shots. Candid portraits are also a great way to help the subject relax and not have to stare at the camera the whole time. In this article, we will discuss some of the ways that a photographer can learn to take candid portraits. We'll also discuss in detail the benefits of being able to photograph subjects naturally instead of always posing your subject.
Street Photography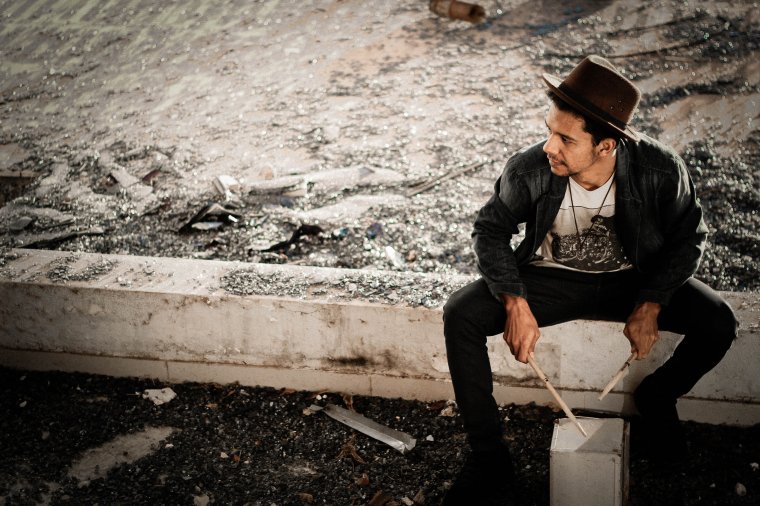 Street photography
is an art subculture of its own. Professional street photographers are able to capture seemingly normal, everyday subjects going about their routine and tell a story from the photo. Therefore, if you want to learn how to take natural candid photos then street photography is where you need to begin. Bring along your camera the next time you head into town. Take a few minutes to walk around the block and explore the community a little bit. Depending on the location and local culture, it may be wise to ask first before you photograph a stranger on the street. If so, ask politely if you could take a photo of them for a photography collection. Most of the time, they will be flattered and accept your request. Note that you should tell them to continue doing what they are doing if you want to take a candid photo. Just have them pretend that you are not there. Building experience taking candid photos is the first step in learning how to take more natural-looking candid photos.
Photo Walks With Friends
If you are not comfortable photographing strangers on the street, there is another option that may appeal to you. Instead of asking random strangers if you can photograph them, why not bring along a few friends the next time you head into town? Let them know that you are looking to practice candid photography and will be snapping photos here and there as the group explores the town. As you walk, stay behind the subjects a distance in order to let the subjects interact with each other and their surroundings. You should only give them general instructions, such as how far away to stand, which way to face, or whether to stop moving or continue walking. If you give them too many specific instructions, then the photo will begin to look posed.
Local Markets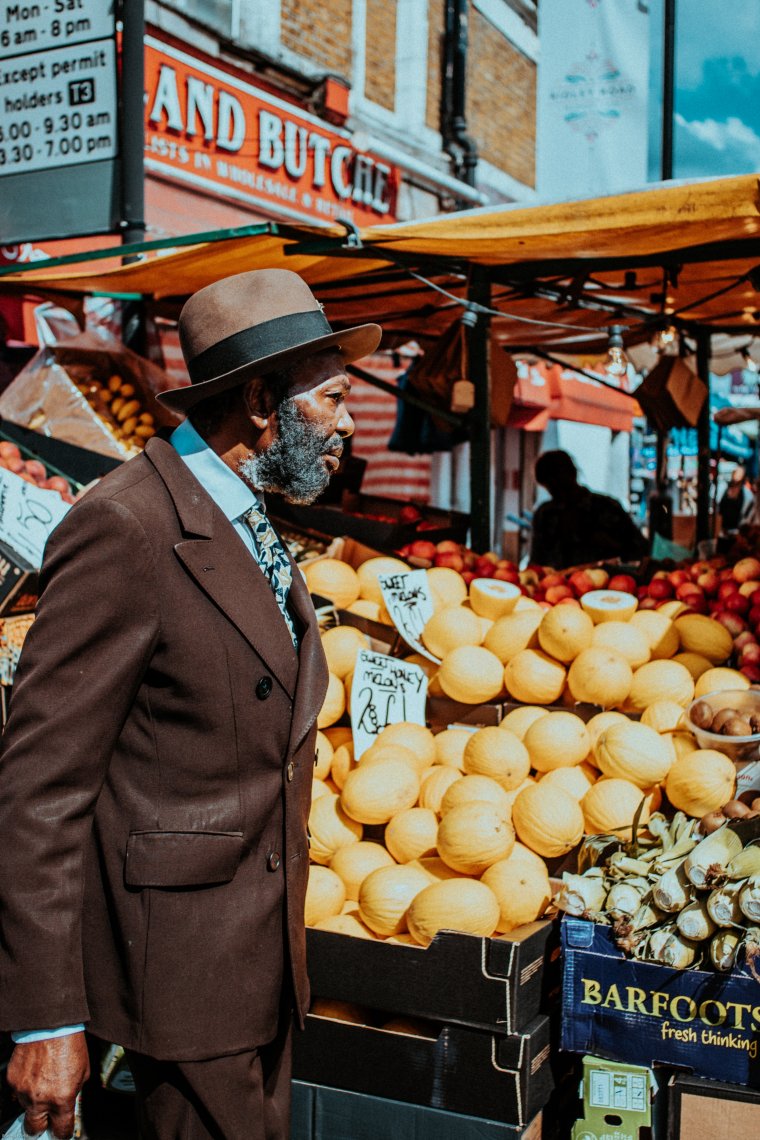 Yet another option for street photography is to just go for it. Head into the local (farmers') market and start photographing candid shots. Local (farmers') markets are great because they are usually packed and full of human interaction. These spontaneous interactions and the excitement of buying and selling is great for street photography. As you look for scenes to photograph, think of how you can include background context in your portraits. For example, in the portrait above, we see a man who has something in his hand that is shopping for vegetables. It looks like something may have caught his eye. Pictures like these tell a story. In a situation like this, a long telephoto lens is very helpful. Long telephoto lenses allow the photographer to sit back away from the crowd and businesses but yet still be able to capture the action. They allow you to stay out of the way of shoppers and shop clerks.
Black and White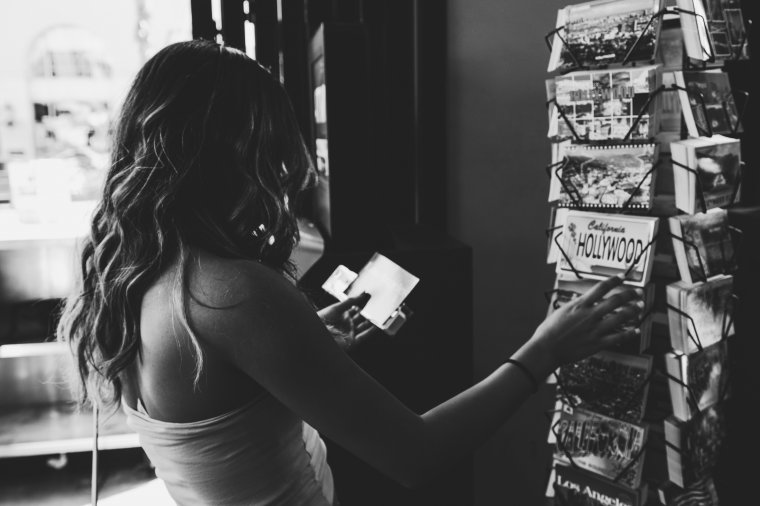 One final tip for photographing candid shots is to be patient! Because you want the subject to act natural, sometimes the best way to do that is to just wait until the perfect shot opportunity comes up. Of course, on some photography sessions, the time is limited so you have to give the subject some ideas of what to do or how to pose to look natural. But if time is not an issue, then it can be better to wait it out. The best candid shots are the ones that have deep meaning. Black and white photography is great when combined with candid portraits. The reason for this is that the black and white will eliminate a lot of distractions in the scene caused by all the colors. This results in a photo that has a much stronger mood. And in candid portraits, the whole idea is to create a connection between a subject and what or who they are interacting with.
Happy shooting!
SaveSave
The following two tabs change content below.
Jonathan Ma is a freelance writer and professional photographer. He grew up in the beautiful Pacific Northwest of the United States. The natural beauty that surrounds this area has helped him to learn to appreciate art and photography. Jonathan's favorite styles of photography are nature and sports photography. He enjoys learning and teaching others what he knows.