Best locations for Selfies: 2021 Edition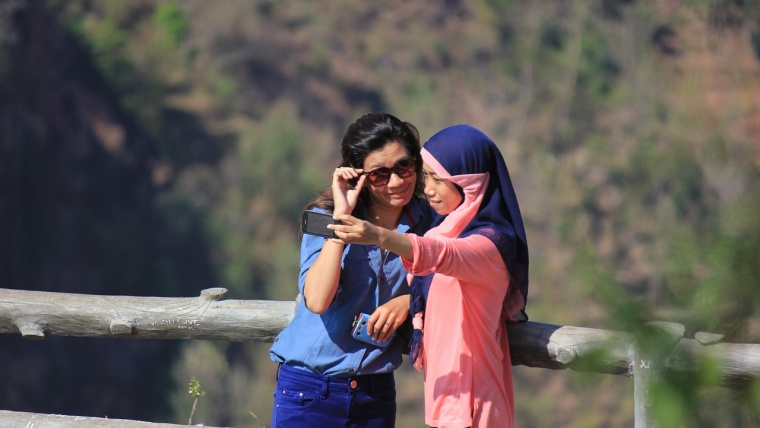 Best locations for Selfies: 2021 Edition
www.sleeklens.com
A fad that came to stay: the selfies. And what is so special in these pictures that, until a few years ago was nothing more than the simple habit of some travellers to auto – portray themselves if they were alone? Maybe you can say it is something related to newer generations and the heavy exposure of Social Media networks; others may say it's due to the changing trends of famous people…
Regardless of its origins, selfies are fun, easy to take and the best of all: you don't need to be an expert or have a high-end camera to take one – just grab your smartphone and enjoy a nice photo session! Nevertheless, taking a selfie at a cool place can sum up the whole selfie experience, mostly if your aim is to rank up higher in Social Media or if you die for the thrill of adventure. Let's go through some of the best locations for taking a selfie in 2021!
Recommended Accessories
One point that can make the difference in the overall quality of your selfies is the usage of certain gear and post-production tools to enhance the quality of your images. You don't need to make hefty investments as many of these tools are quite cheap, so let's get on with the list:
Smartphone Gimbal: There are plenty of options to explore, though DJI leads the market with their Osmo Mobile line, the latest release of the DJI OM4. A gimbal works by stabilizing your image with a three-axis system, which not only avoids blurry shots but also protects your phone in case of risky shots. A word of advice: be mindful about the total weight of your phone – as not all gimbals can support the same weight (they usually drop the phone rather abruptly when that happens), and on this same page of security tips keep in mind battery life, and be sure to test your gimbal with a cushioned surface first (like above your bed) – just to avoid costly accidents in case of faulty gear.
Smartphone apps: If there's something greater than the variety of smartphones we see these days is the variety of apps meant to enhance photos. You can check a tailored list of the ones we consider useful for photographers – as some apps simply apply filters instead of letting you control the scene.
Lenses for Smartphones: Finally, accessory lenses give free rein to our imagination as they push us closer to the DSLR experience. For the best price/quality relationship we recommend you to check either the OlloClip Multi-Device Clip Lenses or the mindblowing, professional Moment Lenses – one of the finest products for smartphones available in the market.
1. Burj Khalifa, UAE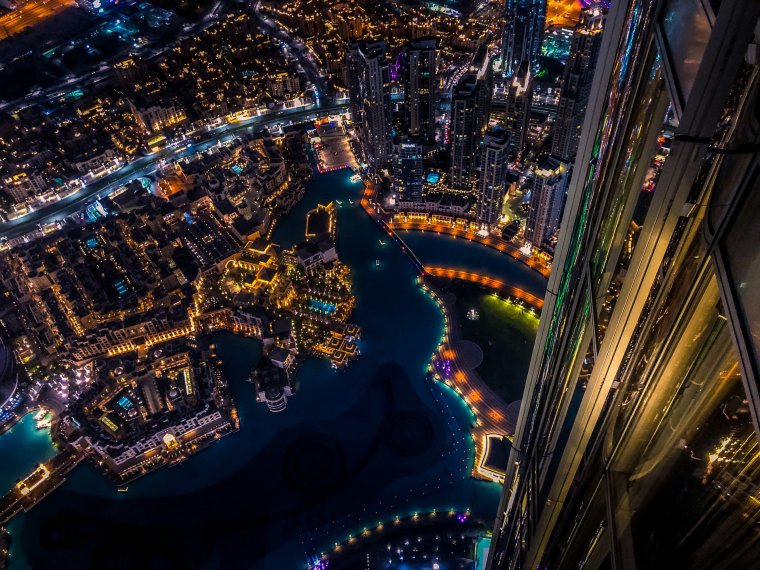 The preferred place for welcoming a new year in the world by many tourists, is there a better place to take a selfie than on top of the world? You will find this fine piece of architecture as taken out from your wildest fantasies. 828 metres tall and with two sky observation decks – floors 124th and 148th floors respectively – you can take staggering shots at some meters above 555m from the highest sky deck. There's a tiny possibility to access the highest spots of this building, although that's not something we recommend, nor we encourage.
In case you're wondering what to do if you suffer from fear of heights – well, let me tell you that this writer here endures the same issue so no sky-high pictures for me. A floor-level selfie from the very entrance of the Burj Khalifa or its nearby entourage is more than enough.
2. The Maldives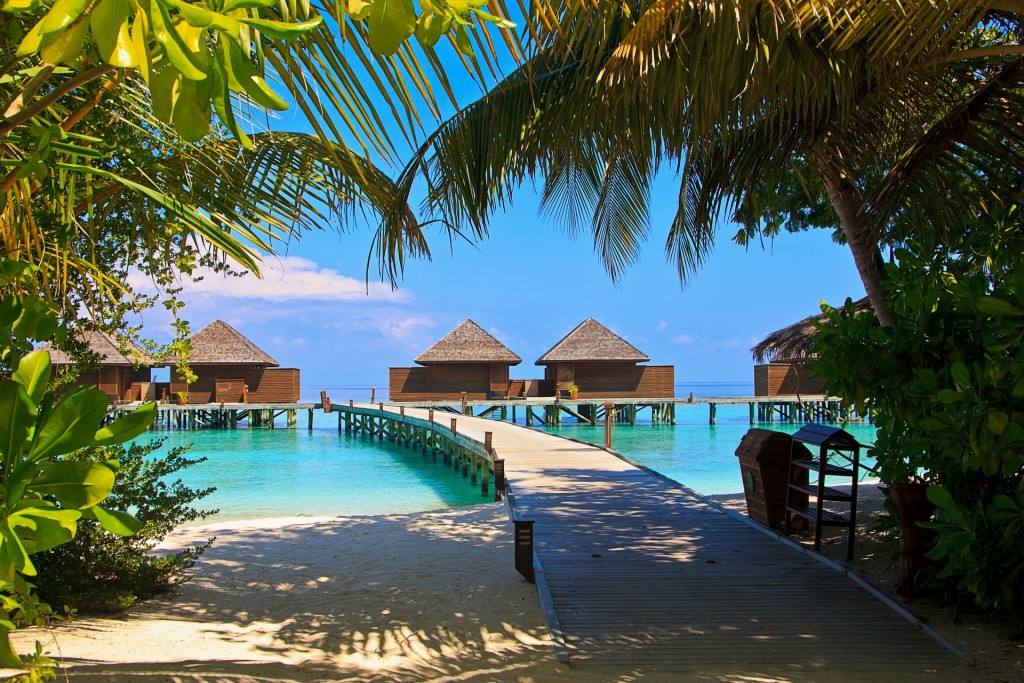 Picture this: crystal clear water, kilometres of beach shore, lovely villas, island climate plus some exotic cocktails while enjoying a sunset lying on a chaise – sounds like paradise right? An archipelago of 1,192 coral islands grouped into 26 coral atolls in the Indian Ocean, it's widely known as one of the best places in the world to indulge yourself with guilt-free leisure time. And, if you happen to be adventure-driven, be sure to pack an underwater camera as The Maldives is the ideal place for an underwater selfie, with its many variations of sea life: corals and over 2000 species of fish.
3. Cinque Terre, Italy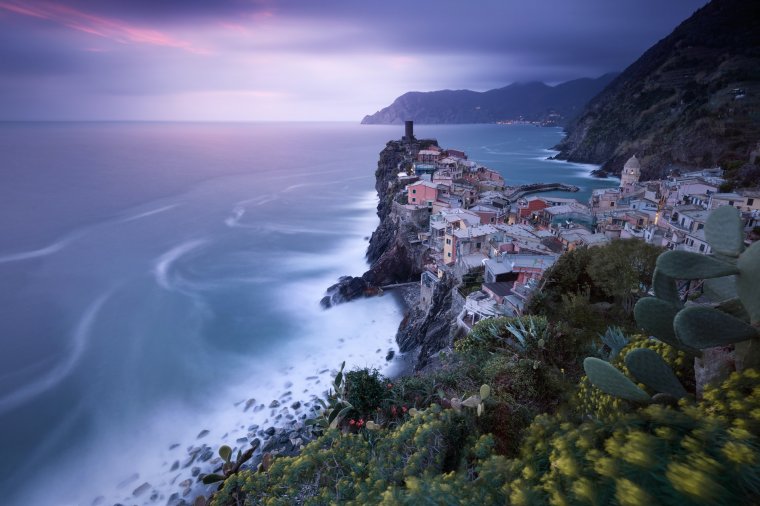 One of the most beautiful sights in Italy is the northeastern coast seaside town known as Cinque Terre. It's often mistaken for the Amalfi Coast – which is located in the southern region of Italy – so for giving you some references: Cinque Terre is a 3-hour drive from Milano, whereas the Amalfi Coast is easily accessible if travelling from Rome or Naples (1-hour drive). They also variate on climate, as Cinque Terre is significantly colder given its proximity to the Alps; the Amalfi Coast is considered – alongside with Malta – one of the most beautiful places in the Mediterranean landscape to visit and vacation.
So why should you visit Cinque Terre instead? For starters, it's a place meant for hiking, so you can spot variated sights while discovering the local culture. Its less posh atmosphere, in contrast with the Amalfi Coast that's filled with 5-stars resorts, will also boost your creativity by letting you fully relax. Pack your camera, keep your smartphone in hand, and enjoy one of the most breathtaking views Italy has to offer to the world.
4. Tower Bridge, London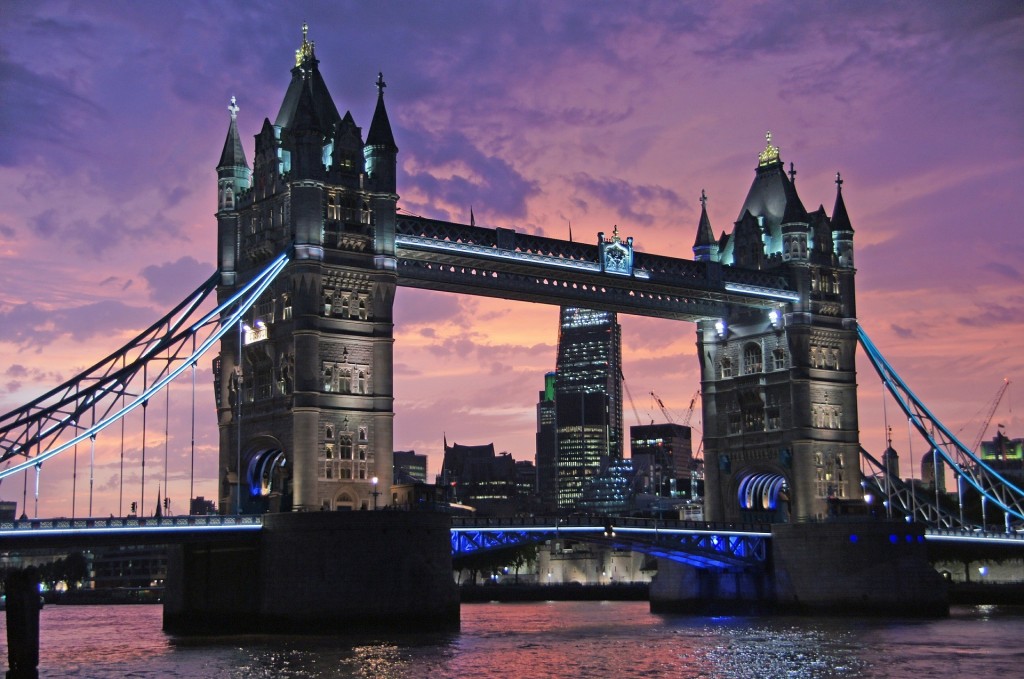 The most popular bridge in the world for taking selfies, thousands of tourists choose this particular place filled with historical anecdotes for a selfie on-the-go. This suspension bridge that crosses the River Thames, and close to the Tower of London has become an iconic symbol of the city. Whenever there is a special event in London, like the 2012 Olympics and Paralympic Games, this Victorian-styled bridge will take an active part in publicity campaigns as the most vivid demonstration of Londoner pride.
5. Corcovado – Rio de Janeiro, Brazil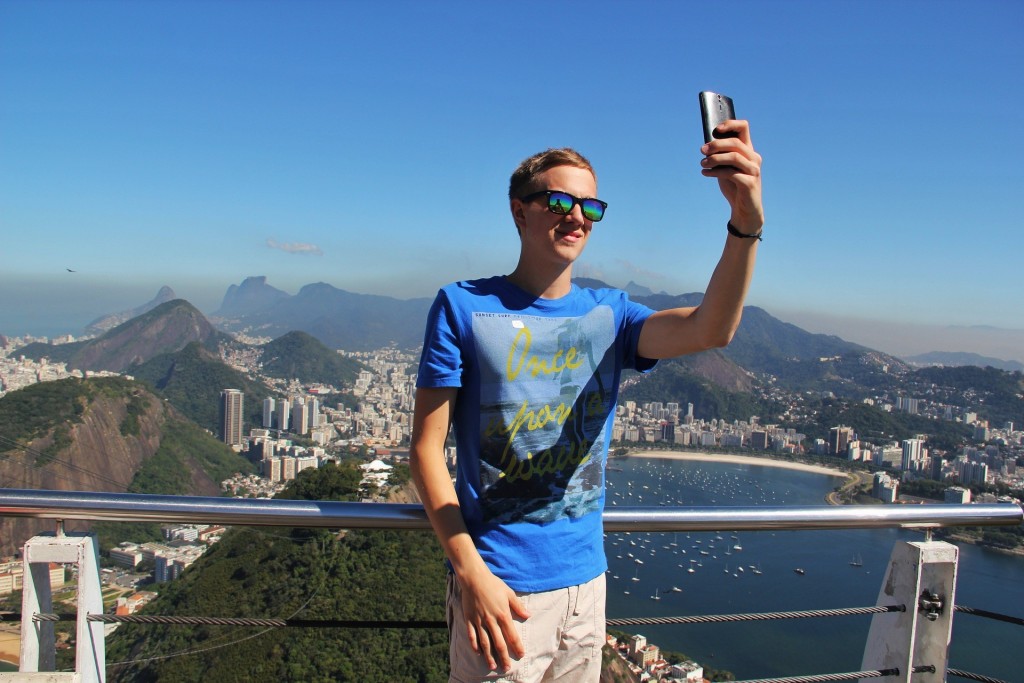 A tourist city par excellence, in Rio de Janeiro you can find a vast sum of landscapes worthy of being photographed – but it says nothing more "Rio de Janeiro" than a selfie at Corcovado mountain. The place of classic postcards of the city, enjoy a selfie next to the monument of Christ the Redeemer, one of the 7 World Wonders.
6. Empire State Building – New York, USA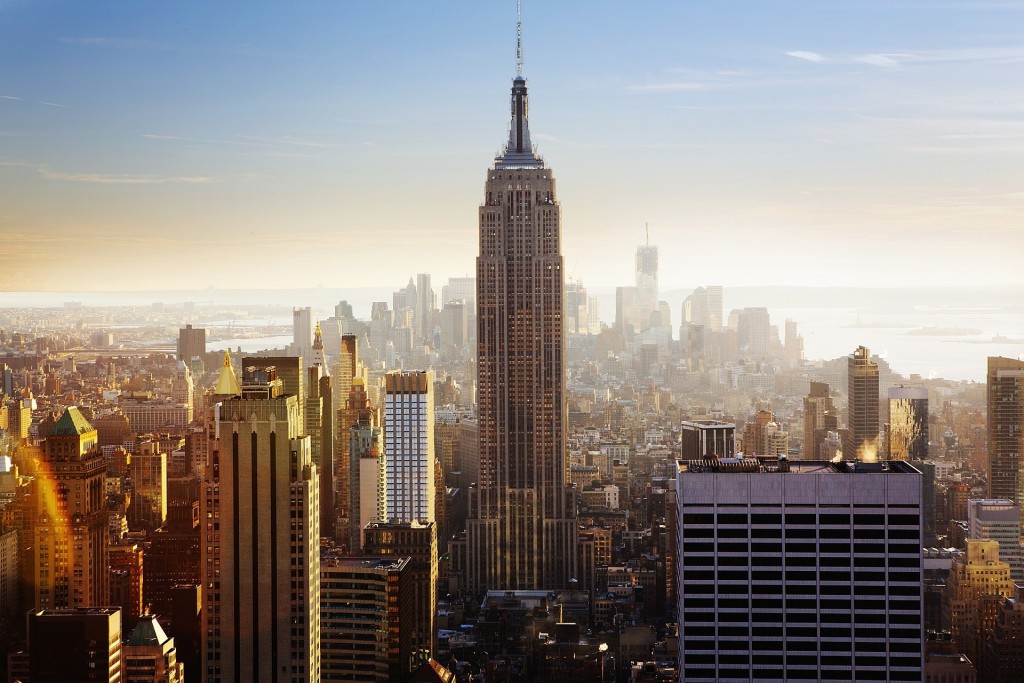 The 102-story Art Deco skyscraper located in Midtown Manhattan features two observation decks: the well known 86th floor observation deck, with one of the most beautiful, breathtaking sights of New York City or, for those who don't experience vertigo, the 102th floor one, where you can sightsee the entire city, although at a completely indoor place – you can even travel back in time by getting there in an old-fashioned manual Otis elevator.
7. Eiffel Tower – Paris, France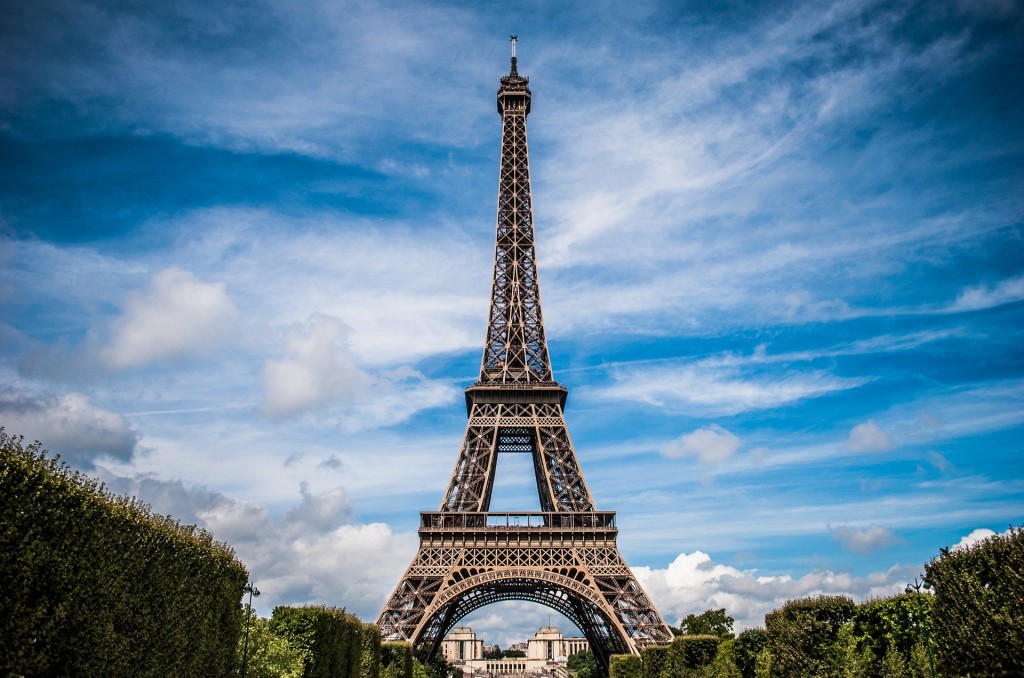 A classic for couples and those romantic without remedy, the Eiffel Tower in Paris is one of those places in the world that do not require a prior introduction. Leave the Parisian charm to inspire you to get a selfie of quality – and as everyone has already said, only in Paris can you enjoy "la vie en rose".
8. Santorini, Grece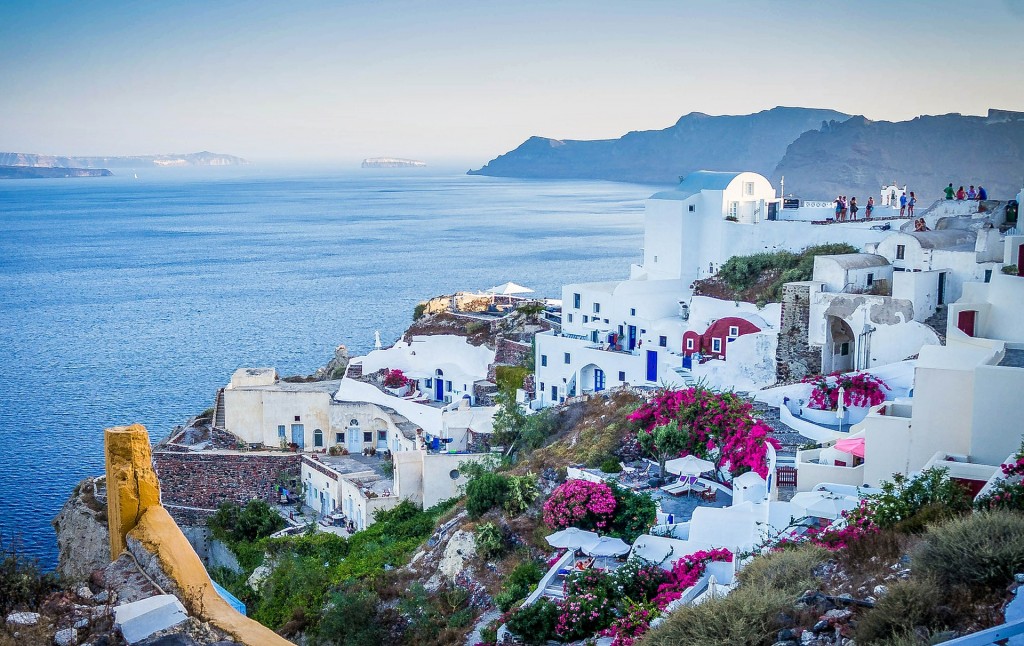 Envisioning a paradise in the Aegean Sea? There is no better definition for Santorini. This Greek island will make you feel that even sky sports another tonality with just exploring its charming alleys, while you enjoy the aroma of the local cuisine. A selfie in Santorini, with an attractive sunset in the background, and you'll have the perfect picture!
9. Marina Bay, Singapore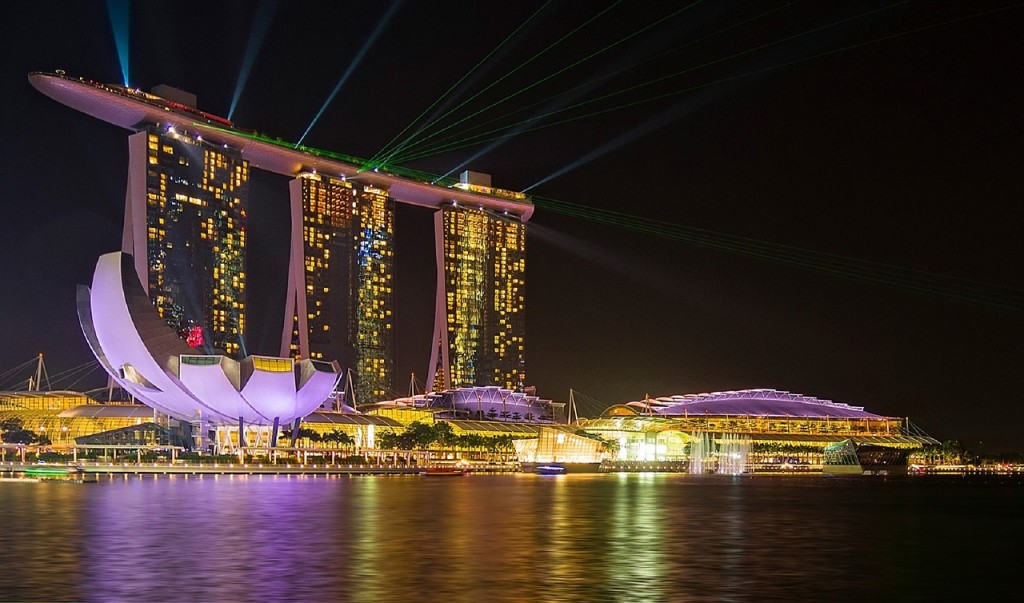 One of the most amazing places in the world is located in the heart of Asia. Marina Bay, tourist city par excellence of Singapore, not only hosts events from the level of a Formula 1 GP, but also a vast amount of scenarios with contemporary architecture for every taste and style. If you are planning to go to Singapore, don't forget your selfie stick.
10. Kathmandu, Nepal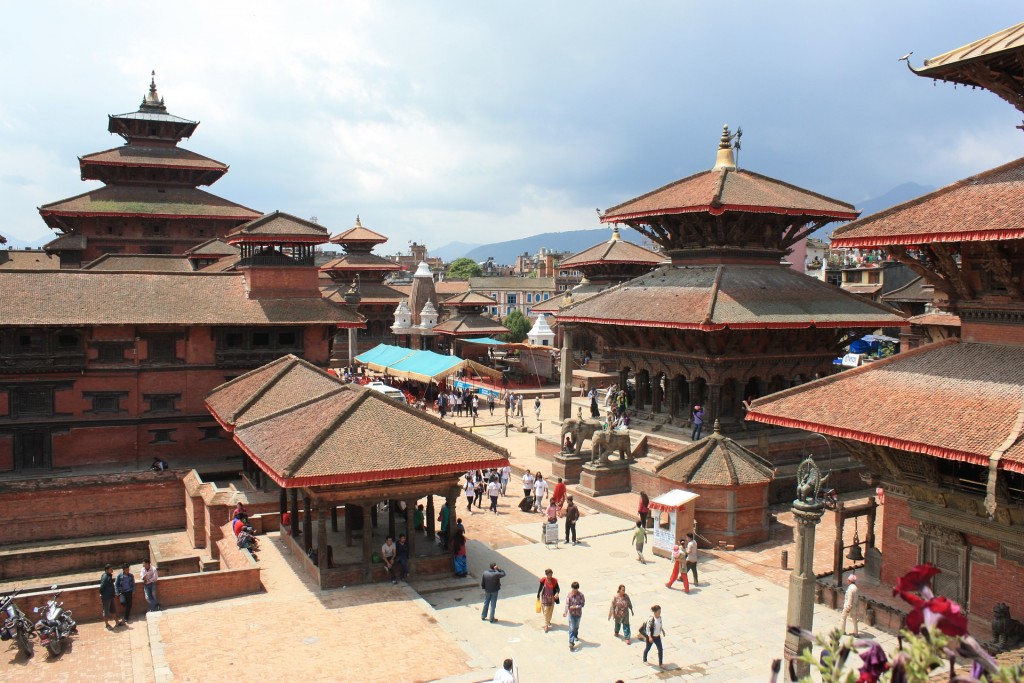 If you are looking for a place filled with spirituality, Kathmandu is should be your destination!. Landscapes worth to be framed, stories of ancient times and an endless number of Buddhist symbolism within our reach. On your next exotic trip to Asia do not miss the chance of a Nepal tour, with a spiritual-inspired selfie experience.
11. Bosphorus Bridge – Istambul, Turkey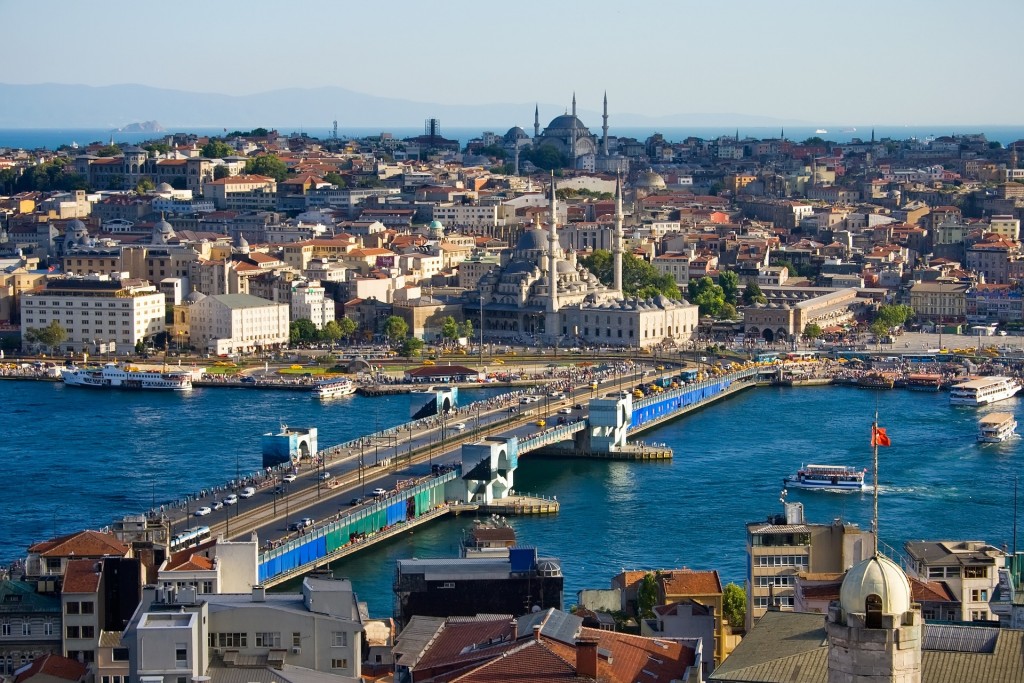 Where Europe and Asia meet… This particular bridge in Turkey is known as the Bosphorus Bridge, which crosses the Bosphorus strait, links more than two continents; two completely different cultures. A unique place in the world, worthy to be remembered forever with a maritime selfie.
12. Kruger National Park – South Africa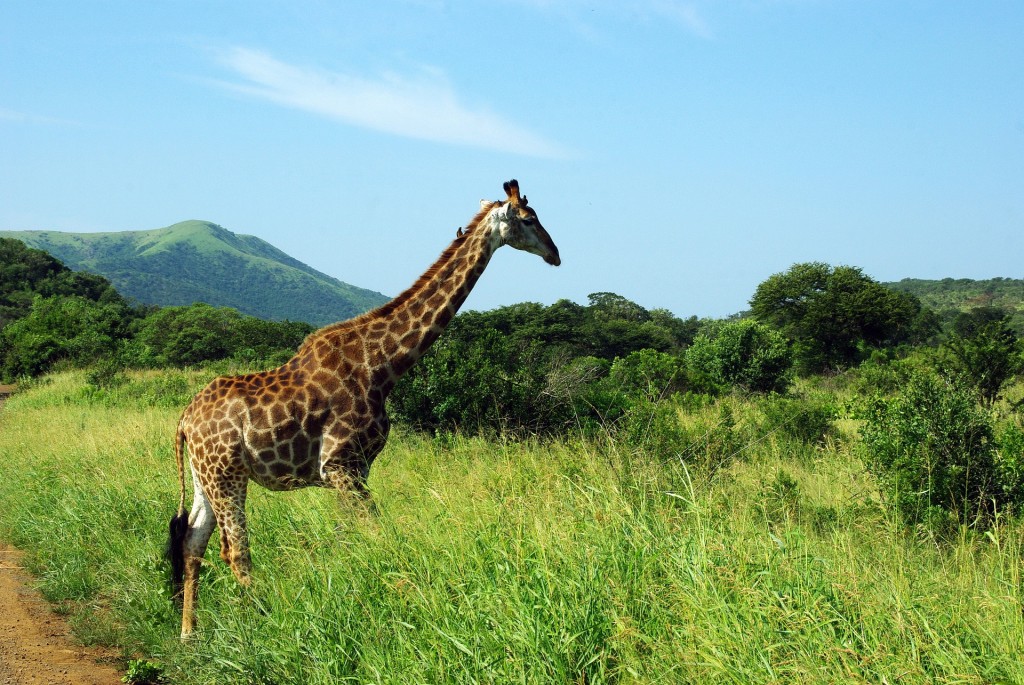 If you are one of those people who enjoy the great plains and exotic destinations, you should not miss the chance to get an interesting selfie in this reserve of natural wildlife located in South Africa. With guided tours and the opportunity to see magnificent specimens in their natural habitat, which would undoubtedly be an unforgettable destination; and who knows, you may be lucky enough to get a selfie with a cute Meerkat.
Do you have any other places in mind you want to share with us? The most important thing you have to remember is that a selfie is all about being yourself – be careless and enjoy life through your camera!
The following two tabs change content below.
Pia Lopez is a self-taught photographer, graphic designer and ArchViz artist. As Content Director of Sleeklens.com, her work is driven by her two biggest passions: technology and art.