5 Portrait Photography Mistakes You Should Avoid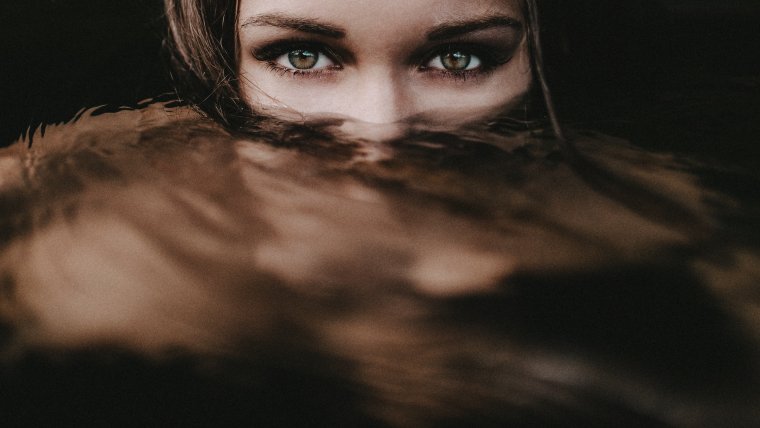 5 Portrait Photography Mistakes You Should Avoid
www.sleeklens.com
It's true, creativity has no limits. What may look like an unforgivable mistake to one artist may be a relieving source of inspiration for another. Regardless of this fact, certain mistakes are simply worth avoiding. Photography genres have unique rules that deserve to be kept in mind during photo shoots. Landscape photography, for instance, demands a type of lighting that may not appeal to portrait photographers.
In portrait photography, unflattering lighting, uncomfortable poses, and tension all contribute to inauthentic photographs. It's important to know how to deal with models, what not to do during the editing process, and how to approach different lighting situations. In addition to doing all of these things yourself, you can learn from the mistakes of others to boost your learning process.
In this article, you'll not only familiarize yourself with 5 common portrait photography mistakes but learn from them. Each mistake is accompanied by a helpful solution so that the next time you bump into a creative problem, you'll know exactly what to do.
Avoiding Conversations with Your Model
Taking photos of someone you barely know can be a tense activity, especially if you're introverted. It's easy to forget that the model is probably as uncomfortable as you are. Avoiding proper discussions will not only result in unnecessary awkwardness but give you a massive creative block.
Solution: If possible, have a short meeting with your client before a shoot. Once they get to know both your love for photography and the creative ideas you have in mind, they'll feel more comfortable in your presence. In turn, you'll get to know them. Don't be afraid of asking questions, requesting feedback, and giving them creative space. They may have an idea that will come in handy during your shoot, so remember to stay open-minded.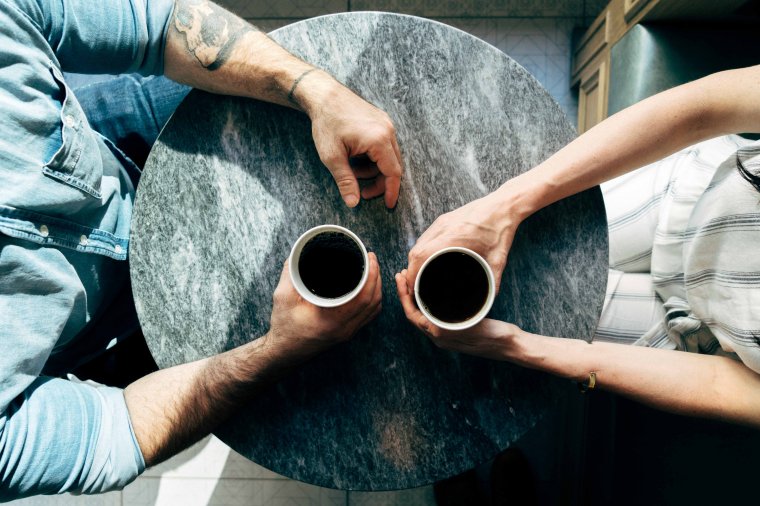 Solely Depending on Poses
Posing guides are undeniably helpful, but they can get in the way. Not every individual will feel comfortable with certain poses. Your client may even end up feeling bad about poses you really like.
Solution: Don't ditch your posing guide. Instead, give your model lots of room to be spontaneous from time to time. If they enjoy talking, have conversations with them as you take photos. Give them compliments and proper feedback. This will help you catch authentic moments. The photo below is a great example of this.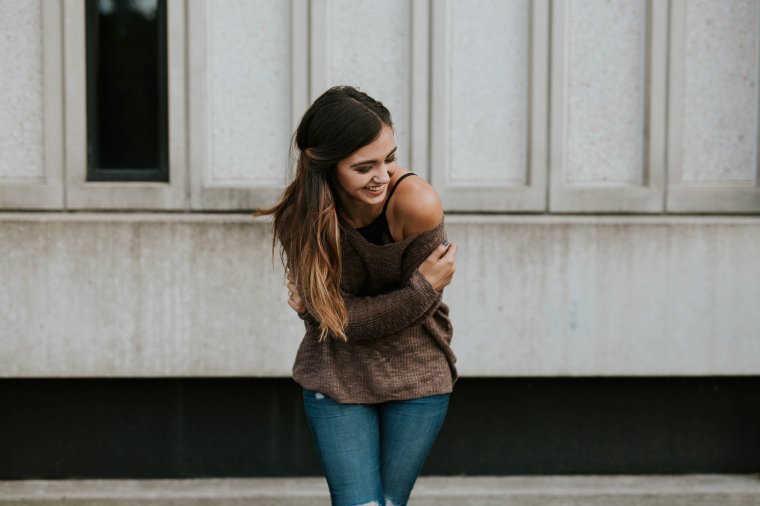 Beating Yourself up in Front of Your Client
…or in any other situation. Of course, self-deprecation is sometimes humorous and pleasant. When it comes to photo shoots, however, bringing yourself down will bring your others down, too. You'll end the shoot feeling exhausted and unenthusiastic. If you don't believe in your creative skills, no one will.
Solution: Embrace the inevitability of mistakes. If something goes wrong, don't immediately blame yourself. Instead of discouraging both yourself and your client, find a solution. Once your client notices the confidence you have in your problem-solving abilities, they'll feel safe in your presence.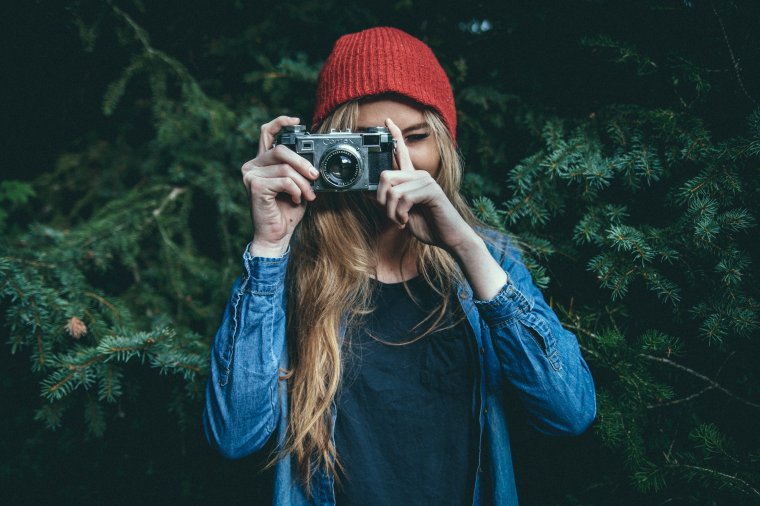 Not Focusing on the Eyes
Experimentation is cool. It proves that you don't limit your creative mind. Many clients, however, want a combination of simple and creative photos of themselves. Images that focus on their clothes, hair, or surroundings won't satisfy them completely.
Solution: Manually focus on the eyes when you take simple portraits. This may take some practice, especially if you're used to autofocus, but keep trying and you'll get the perfect results in no time.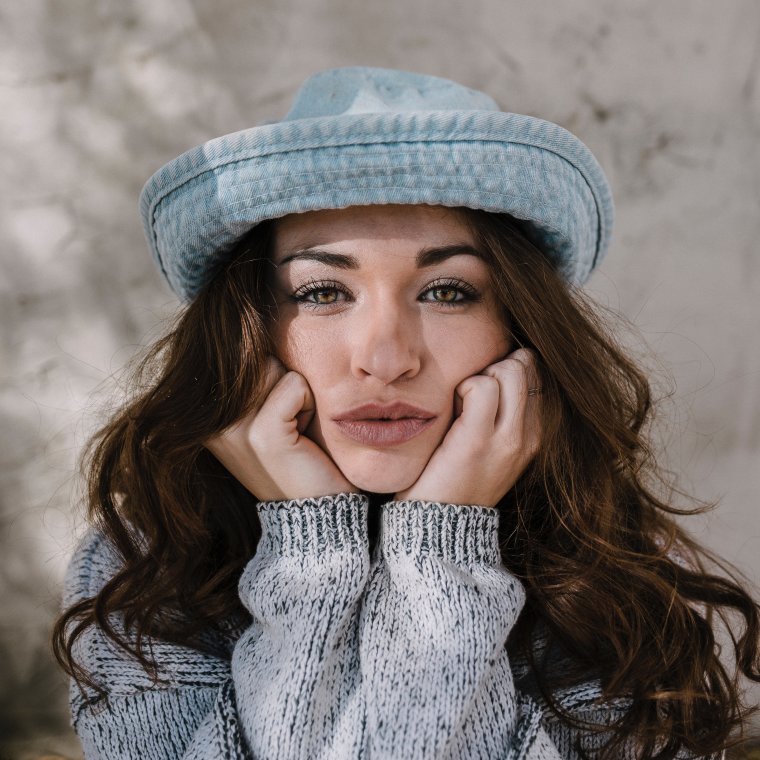 Shooting in Locations with Abnormal Lighting
Light is a photographer's best friend
, but too much of it can lead to the creation of unappealing portraits. Harsh, flat, or distracting light is something portrait photographers don't use on a daily basis. Unique lighting situations require unique approaches. If used incorrectly, they'll highlight the wrong features and overshadow flattering elements.
Solution: Before a shoot, find the best locations where lighting won't be a problem. For instance, a park filled with shaded areas will give you lots of room to take well-lit photos on sunny days. An open field will give you lots of lighting opportunities on gloomy days. Unless you want to create experimental portraits or experiment with portrait actions, avoid locations with lots of different lights.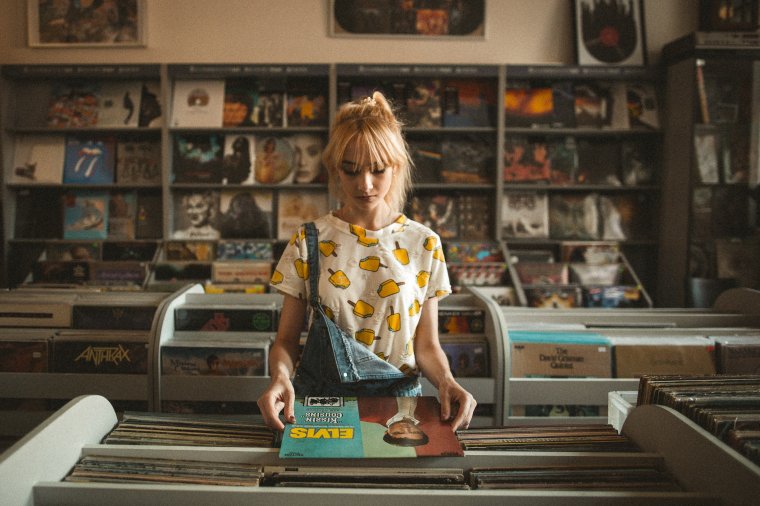 It's true, creativity has no limits. It's also true that learning from other photographers' mistakes will benefit you greatly. Absorb this knowledge, learn from your own mistakes, and keep taking wonderful photographs of others.
SaveSave
The following two tabs change content below.
I'm an admirer of nature, a photographer, and a curious reader. Writing about photography and helping others improve is a growing passion of mine. My constant wish is to inspire others to be creatively fearless and endlessly curious. "Always dream bigger is my advice to you, because you can have whatever your heart desires" - Ashley Graham