Photographer Spotlight: Interview with Eric Pare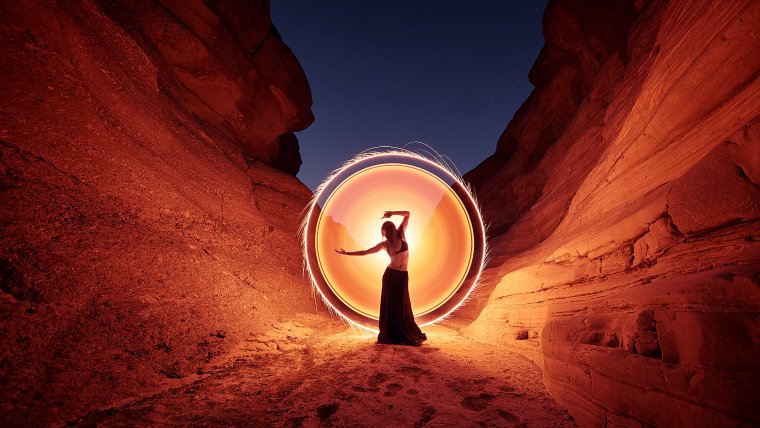 Photographer Spotlight: Interview with Eric Pare
www.sleeklens.com
Welcome to another Photographer Spotlight interview! Today I am very excited to introduce you to Eric Pare, a very talented photographer from Canada, who has agreed to answer a few questions about his photography. In this exclusive interview, you'll discover what it is that makes Eric so good in his field.
1) Tell us about yourself, where are you from? How, when and why did you get into photography?
I'm French Canadian, I started photography while traveling, but it's by constraints that light-painting came to me a few years ago while working in a pitch black 360-degree environment.
2) How much time do you spend on photography on average?
I usually publish only one or two images from one-night session. We do location scouting during the day, we plan the shoot, and basically, one picture is one day. Editing takes about 15 minutes.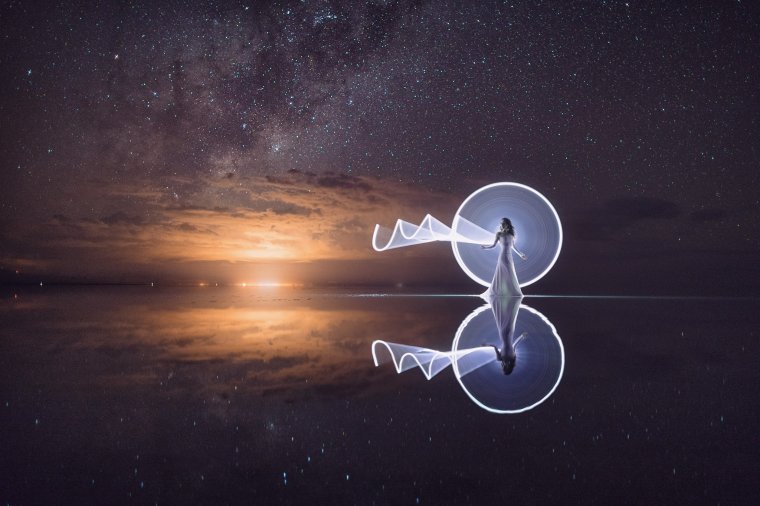 3) Which gear do you mainly use or what is typically in your camera bag?
I use two full-frame cameras and a 14mm and a 24mm lenses side by side to get different focal lengths. As I work mainly with light-painting, I use a tripod all the times. Other than that, my most important tools are my tubes, my flashlights , nd my remote controls.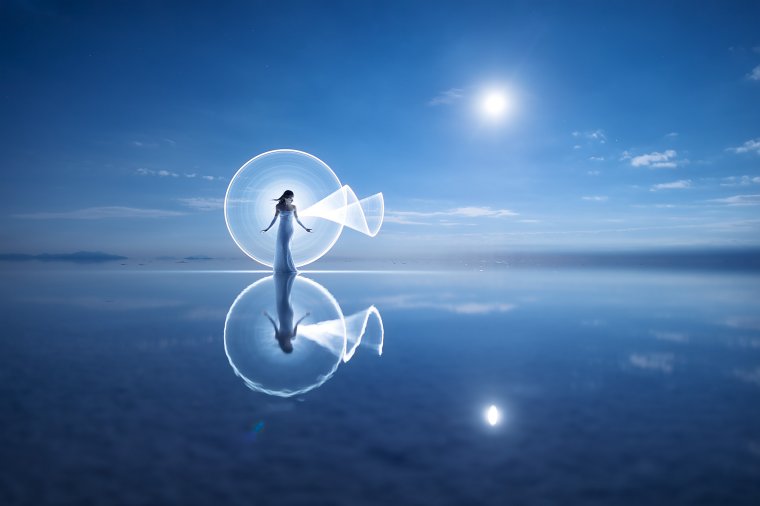 4) How important is post-processing for you? Can you tell us what kind of postprocessing you typically do?

I use to do complex composites, but I lost the interest for that. For the past years, I've been doing mostly color correcting in Photoshop. I don't use Lightroom except for some studio work.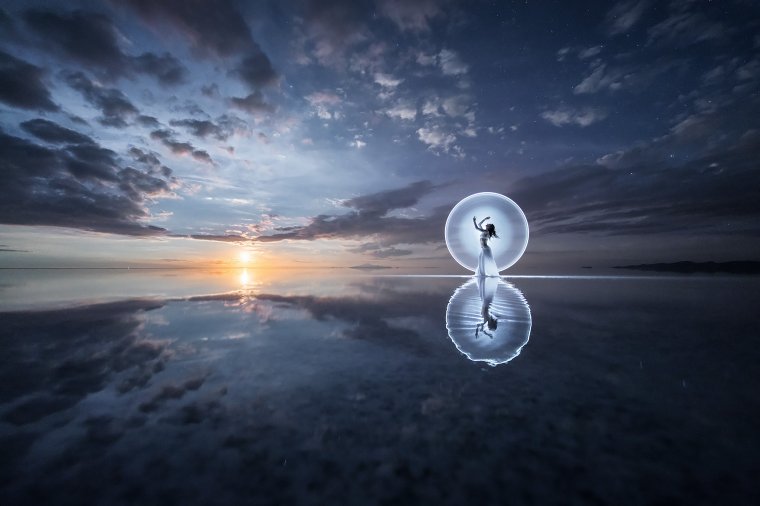 5) What's the favorite photo you took and why?
This one here. It reflects the simplicity of our traveling: one tube, one flashlight, and one feather. Kim's pose is glorious and this location is amazing (Uyuni Salt Flats in Bolivia).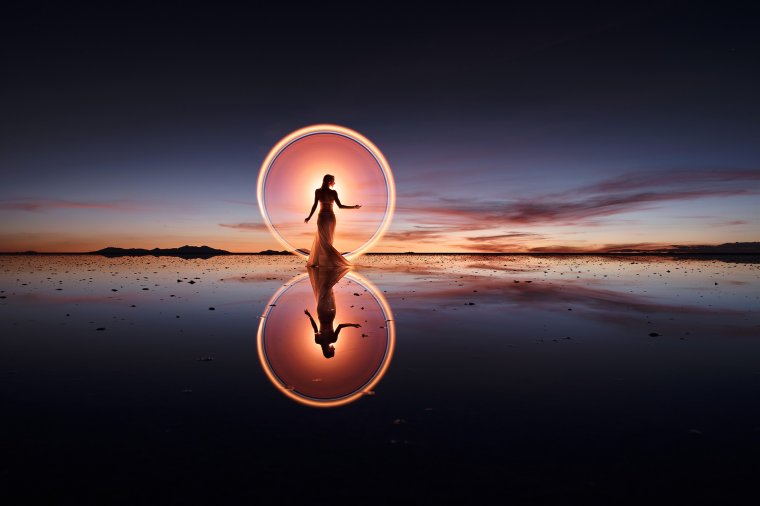 6) What's the most challenging part of the type of photography you do?
We shoot mostly at the blue hour. That is 15 minutes. We have to be fully ready, and so many things can go wrong. Sometimes the wind wakes up at this exact moment, or mosquitoes come out of nowhere and totally ruin the experience. But we generally come up with one good image every night.
7) How do you create such spectacular light painting photographs?
Good locations, incredible model (contemporary dancer Kim Henry), and a lot of practice 🙂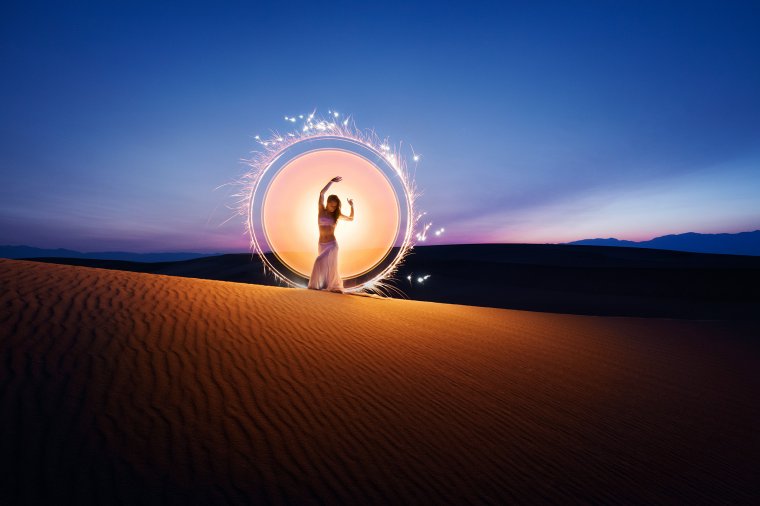 8) Do you have general advice and tips for other photographers who want to achieve similar light painting images like you have?
The most basic way to explain how I work is this: I put a flashlight inside a plastic tube, and I draw patterns behind the model in a long exposure shot (one to three seconds). I explain in much more details on my youtube channel www.youtube.com/ericpare.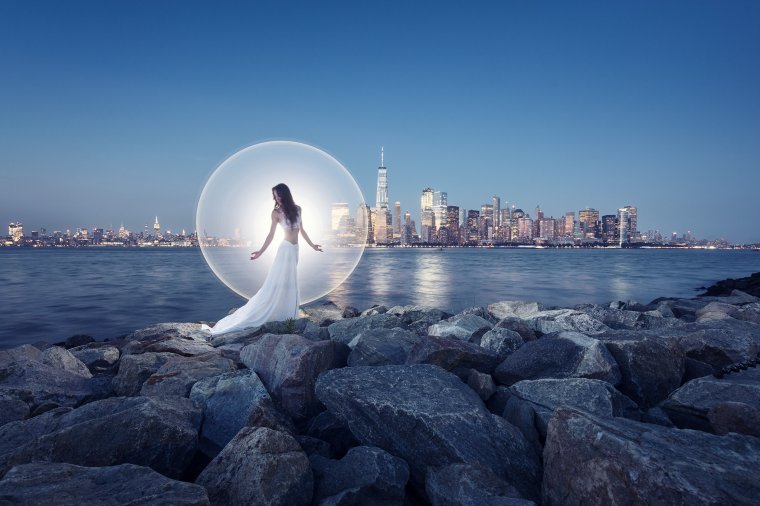 9) What was your biggest accomplishment?

My biggest accomplishment is the fact that I've been able to turn this whole light-painting adventure into a viable business that allows me to travel many months per year, to have a big studio and an incredible team.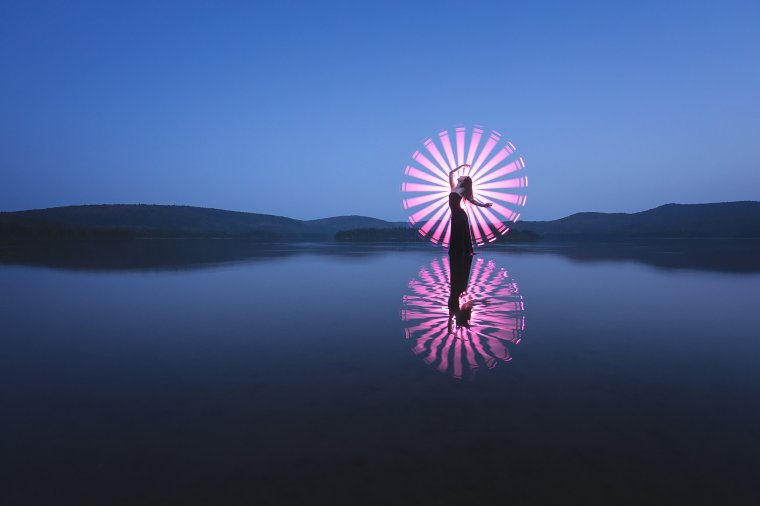 10) Who or what inspires you to do what you do and why?
I'm mostly inspired by top leaders in their field, even if this has nothing to do with light-painting. These days, I really enjoy watching Thomas Heaton videos (photographer) and listening to Rachel Brenke podcast (lawyer).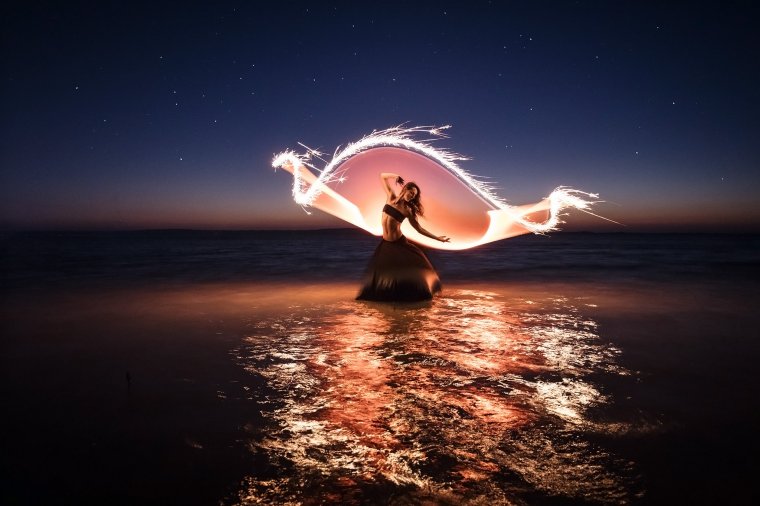 11) What are your future photography goals?
Getting better at teaching what I know, especially by improving my speaking skills.
12) Where can we find your images? (Homepage, Facebook, Instagram, 500px, etc.)
www.instagram.com/ericparephoto
SaveSave
The following two tabs change content below.
Julian Rad is a self-taught award-winning wildlife photographer, who was born in Vienna, Austria in 1991. When he bought his first camera at the age of 20, he found an expression for the fascination he had about nature & wildlife. He already had many publications in national and internation magazines and newspapers (New York Post, Daily Mirror, Daily Express, The Times, GEO, Digital Photographer Magazine...). He has won several photo competitions such as the comedy wildlife photography awards in 2015.