Photographer Spotlight: Interview with Roman Burri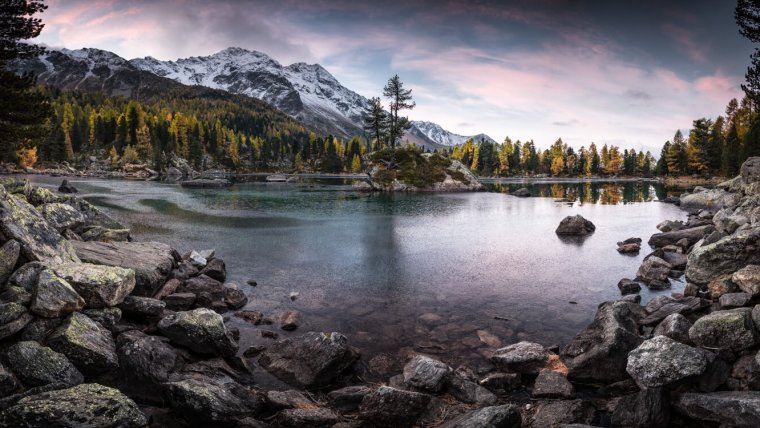 Photographer Spotlight: Interview with Roman Burri
www.sleeklens.com
Welcome to another episode of photographer spotlight! This time I had the great honor to interview Roman Burri. Roman is a photographer from Switzerland who shows fascinating and technically perfect landscape images. In this exclusive interview, you'll find out what it is that makes him so good in his field.
1) Tell us about yourself, where are you from, what got you into photography and since how long do you photograph?
Roman: I`m an almost 40 years old outdoor enthusiast still shifting borders of what I can achieve with my body. Interested in climbing, scrambling, mountaineering, diving, speleology and of course photography. All that involves traveling which is my favorite thing to do. Sleeping outdoors, enjoying local food & wine and exploring new areas is the fuel that keeps me going. Travelling got me into photography, after I came back from a 6 months trip to New Zealand, the South Pacific and the U.S.A.
As I got home I wondered if there are any nice pictures of the places I have visited so I searched the internet. I was pretty sure I did a good job with the picture I have taken but my jaw dropped as I saw what others can do with a camera. So I was determined to do better next time and started to learn about decent photography in 2009. It took me quite a while to get to the point when I was happy with the results. That was back in 2013. Besides landscape photography, I do corporate work for companies, portraits, products including food, events and advertisements.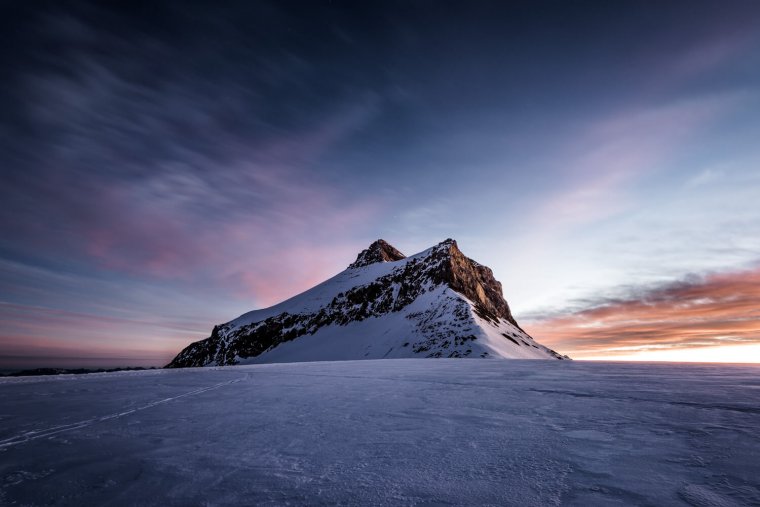 2) How much time do you spend on photography on average?
Roman: That depends a lot. If you include all the work which is related to my business, like social media, writing quotes, reading books, researching places to go and so on, It takes me 12h a week at least. If I have assignments this can extend to almost 45h a week. Besides that, I work as a teacher for 80%.
3) Which gear do you mainly use / What is typically in your camera bag?
Roman: My camera bag has to be big enough so I can put all the gear I need for a 2/3 days trip out in the field. That`s why CLICK ELITE is the gear of choice. I work with a Nikon D810 and mostly the Nikkor 16-35mm lens with nisi filters. I am testing new filter systems right now and I am searching for super wide angle lenses with fixed focal length to have better image quality. The problem is that the best lenses don`t have adapter rings for the filters, so I don`t know where it will take me. I have three Manfrotto tripods which I use also for time-lapse sliders.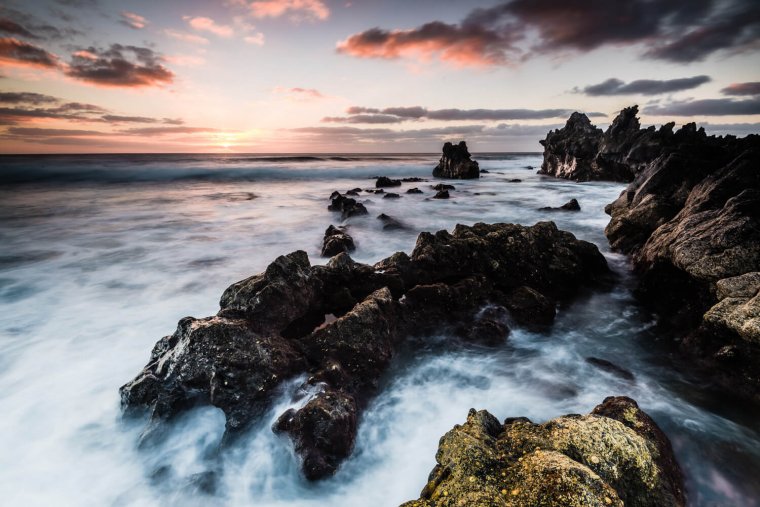 4) How do you prepare for an image?
Roman: A lot of research. Observing the weather. Being on the spot like 3 hours before the light gets exciting to test all the different perspectives. Cleaning filters & charging batteries.
5) Do you have guiding principles that you follow when you're making pictures?
Roman: For me, the composition is the most interesting thing about photography. I still learn a lot more how to see a scene and what techniques to use for the best possible version of the place. The more pictures I take the more I am interested in creating something new. Every area has its top spots like the wave in Arizona for example. A lot of people just want to recreate pictures they have seen before and it often turns out that the vantage point of these top shots is the best you can do at a certain place. So you have to explore and find new places or you have to find new perspectives, the latter is more difficult I guess.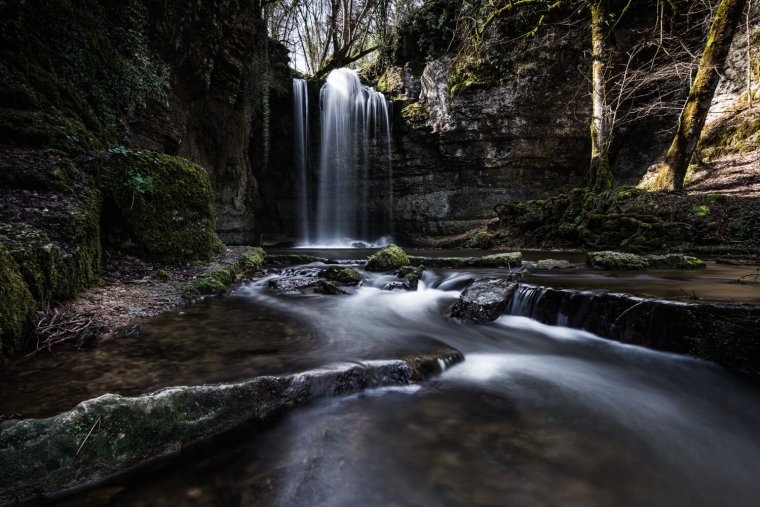 6) How important is post-processing for you? Can you tell us what kind of post processing you typically do?
Roman: At the end of the last year I decided to chance my processing a lot. I only work with the colors (saturation and tone) I see in the RAW file. This means no color grading and a lot of desaturation after increasing the contrast. I want to show people nature as it was for me at the spot and not a dreamscape. I work with radial filters dough because our eye is just way better in adjusting lights and darks while observing a scenery. I only work in Lightroom with single pictures. If I work with more than one picture it is a panorama or a focus-stacking, but I don`t do multiple exposures.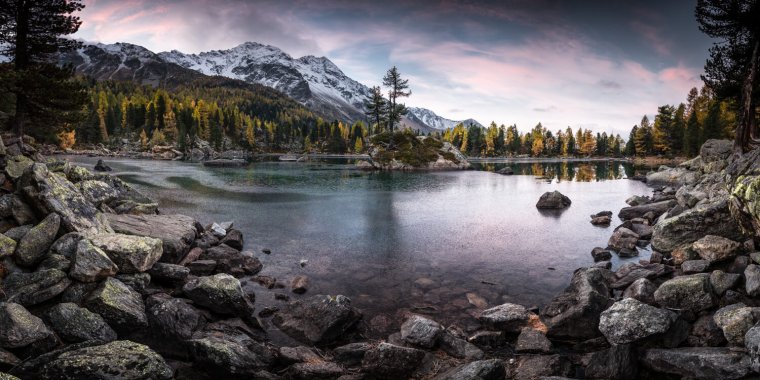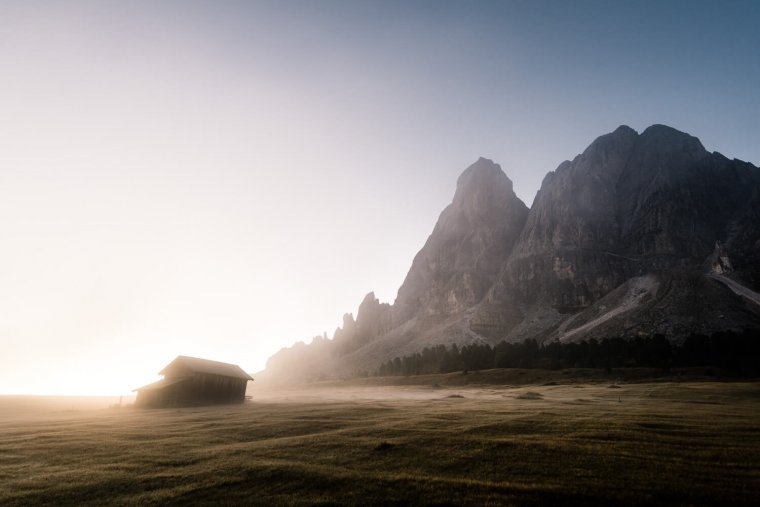 7) What's the most challenging part about being a photographer?
Roman: To get exposure and to keep going, even when there are a lot of very talented people out there doing a better job in my opinion. It`s not being disappointed with your own work.
Just taking pictures for yourself is easy. As soon as you`d like a piece of the cake the amount of time you invest multiplies and you have to do a lot of things you didn`t expect to do in the first place as you started with photography. And some of the work is not that appealing.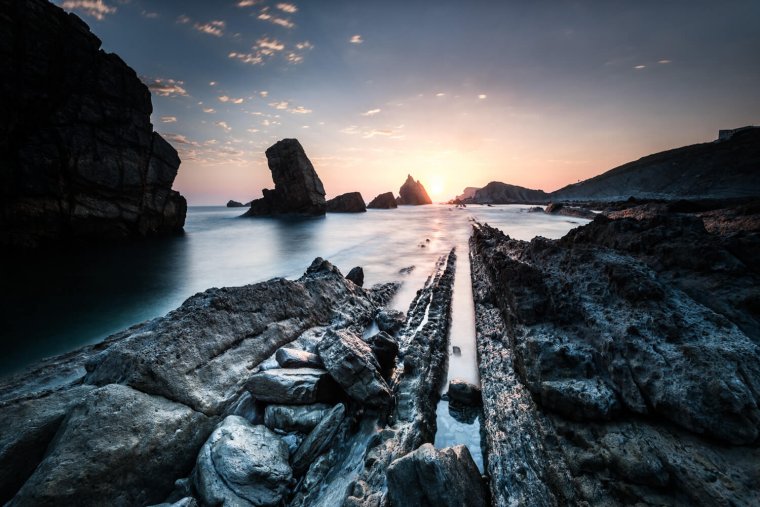 8) Do you have general advice and tips for other photographers?
Roman: Do your thing. Constantly learn and observe. Try to find out why you like certain pictures. Meet other photographers and listen.
9) What are your future photography goals?
Roman: Right now, I'm trying to do more workshops and photo trips for customers.
I`d like to cover all my expenses I have when traveling with my earnings. I travel almost three months a year. Of course, it should include all the new gear as well, replacements and repairs. If there`s something left at the end of the year, I`m happy.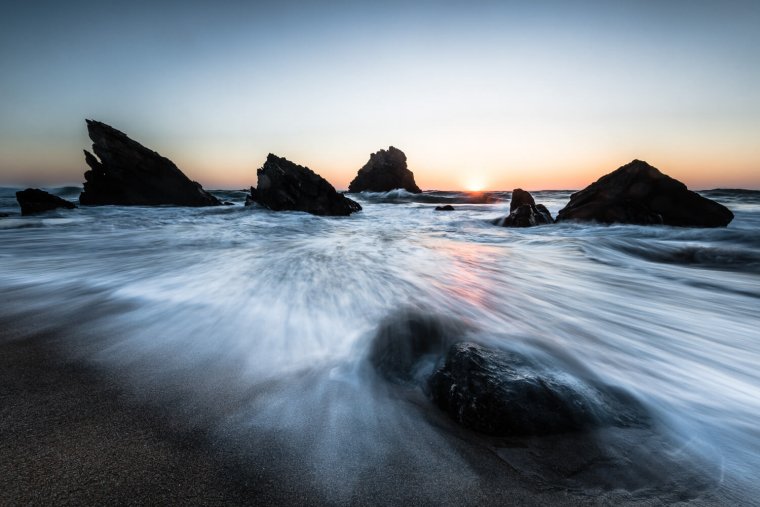 10) Is there anything else you want to tell us?
Roman: All the pictures included in this interview are made in the last 10 months. I tried to choose pictures of places which are not so common. So it`s not a real best of. But the pictures show what I like doing now.
Find Roman Burri on the Web:
http://www.romanburri.ch
https://www.facebook.com/romanburriPhotography
https://500px.com/romanburri
https://instagram.com/romanburri_photography
The following two tabs change content below.
Julian Rad is a self-taught award-winning wildlife photographer, who was born in Vienna, Austria in 1991. When he bought his first camera at the age of 20, he found an expression for the fascination he had about nature & wildlife. He already had many publications in national and internation magazines and newspapers (New York Post, Daily Mirror, Daily Express, The Times, GEO, Digital Photographer Magazine...). He has won several photo competitions such as the comedy wildlife photography awards in 2015.