Photographer Spotlight: Interview with Lars van de Goor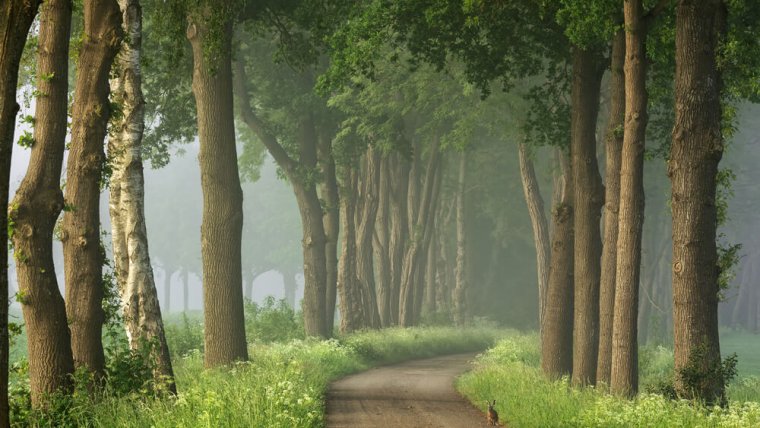 Photographer Spotlight: Interview with Lars van de Goor
www.sleeklens.com
Dutch photographer Lars van de Goor was born in 1964 on a houseboat in the middle of lush farmland, and here he grew up being virtually part of the nature that surrounded him. His first passion was music, joined by photography in 2007, and the link between both is composition. At the time he first picked up a camera he was living near Amsterdam and he would go out on his bicycle to explore his local area looking for pictures. Near his house was a long tree-lined canal, and he began to look for interesting compositions along with its banks. After posting the images online he received a positive response and it encouraged him to become more involved. The fact that he has no formal training is something he's pleased about because he doesn't feel limited by any rules. Over time he learned through creating numerous over and under-composed and blurry images, and it's enabled him to perfect an approach that is entirely his own.
1) Tell us about yourself, where are you from, what got you into photography and since how long do you photograph?
I am a professional photographer and born in 1964 on a houseboat in the middle of lush farmland in the Netherlands, where I grew up being virtually part of the nature that surrounded me. My first passion was music, joined by photography in 2007, and I believe the link between both is composition.
2) What has been your biggest photography Accomplishment/Achievement (Awards, Cooperations, etc.)
Since entering the Hasselblad Masters Awards in 2010 I had a period where I was consolidating my approach, and during that time I didn't submit work to any competitions or awards. However, this has all changed in 2016 and as well as winning the Landscape section of the Hasselblad Masters. I also took first prize in the 'Season & Weather' and a Gold Medal in the 'Streets and Paths' categories of the prestigious Trierenberg Super Circuit, the world's largest photo salon.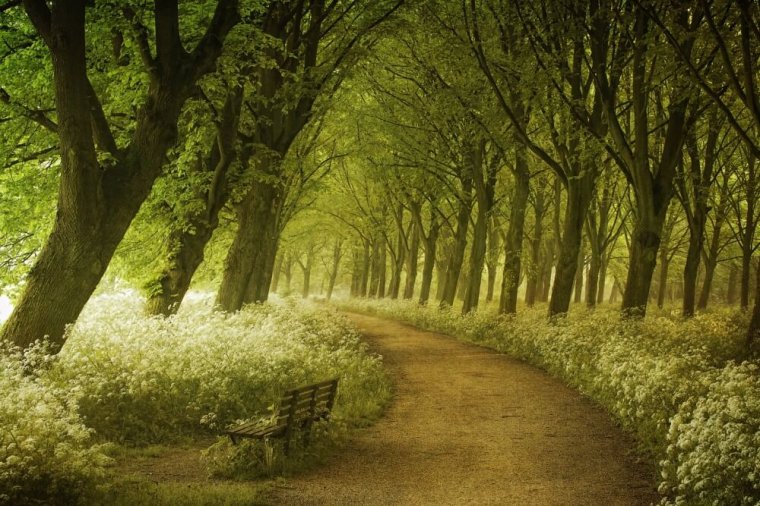 3) Who or what inspires you to do what you do and why?
While influenced by romantic landscape painters, Dutch Masters such as Barend Cornelius Koekkoek (1803-1862), and also the work of other photographers, both hobbyists and professionals, my prime source of inspiration comes from the mysterious encounter of nature and light, and the main theme of my work is the trees of his native Gelderland. These I respectfully depict in their old power and timeless energy, and their mingling with the famous Dutch light yield landscapes with dragons as well as mysterious cathedrals, at times eerie in their sublime other worldliness. My images open a window to air and time, even sound and smell. Only occasional people in the frame or the inclusion of man-made objects remind the viewer that they are still on their own planet.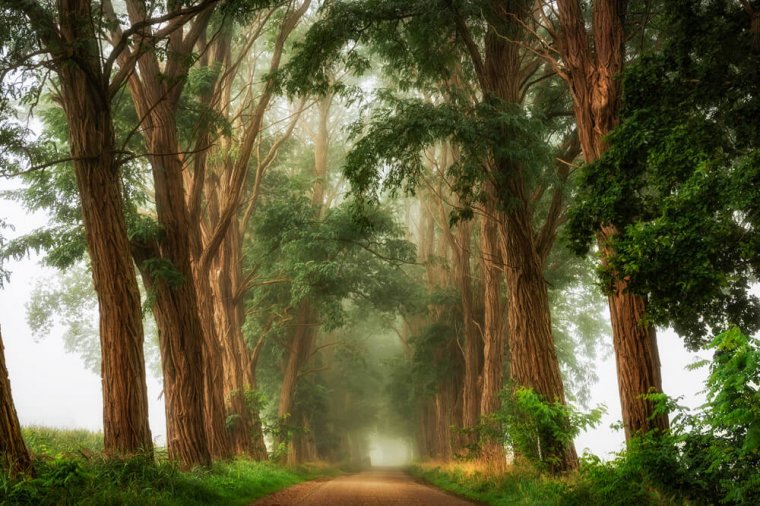 4) How much time do you spend on photography on average?
It's my life and all my time goes into it. Although most time consuming is keeping the business running.
5) What is the favorite photo you took and why?
It's one of my favorites and called Alice. I only had a short period of time to shoot images for the Hasselblad book 2016. Because the light in my images is a determining factor, I am depending on optimal conditions. This particular morning in spring, the light was pleasantly soft and as a bonus, this rabbit came walking into my frame, stopped and looked straight into the camera.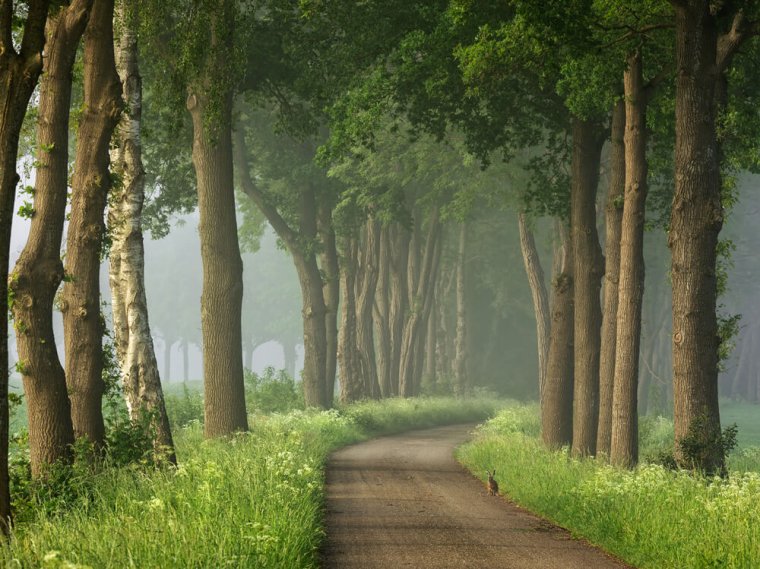 6) Which gear do you mainly use / What is typically in your camera bag?
Hasselblad 1XD, HDC 45mm lens
Sony A7R2, 24-240, 16-35
Nikon D800, 70-200mm
Gitzo legs and RRS ballhead
7) How do you prepare for an image?
I do a lot of scouting. And when the light is right, I know my spots and compositions.
And always have a set of fully charged batteries ready as well as a memory card in the camera. It happened to me in the past one time too many, running out the door, because the light was perfect for getting my card or only having 10% battery,…..killing 🙂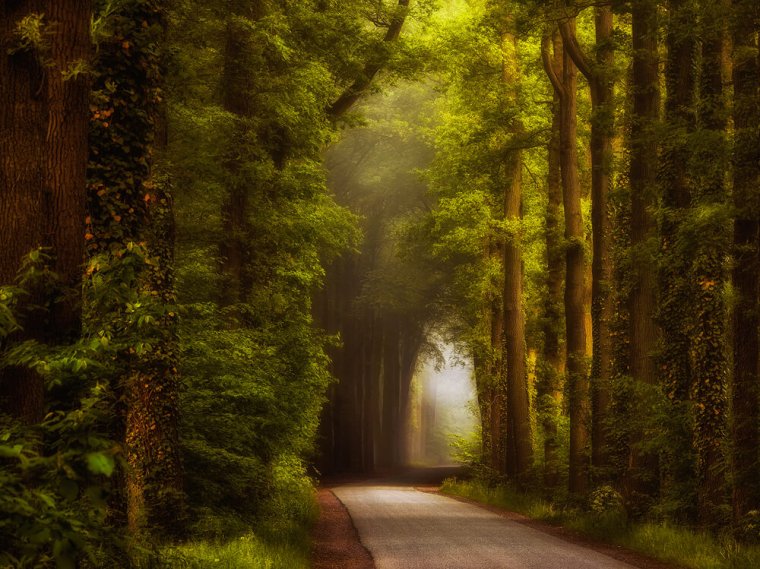 8) Do you have guiding principles that you follow when you're making pictures (Image composition)?
No, I just do what feels good. There is this vast thing called life and there is this tiny thing called a photo, which is nothing more than a framed fragment of the whole. All ingredients, like light, composition, location together with all of your own feelings and experiences, you have to put in that little image which must be attractive to the viewer. As long as I am not thrilled about it, it is not good enough. That's my only guideline.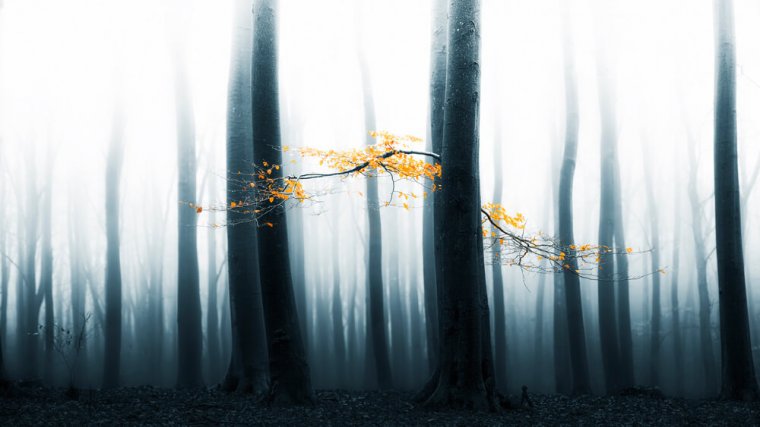 9) How important is post-processing for you? Can you tell us what kind of post processing you typically do?
For me, the pp work is equally important. It's very intuitive, besides some standard adjustments in Raw, I very much like to approach my images with fresh eyes. When editing I would like to be surprised by what a certain filter will do. It must inspire me to go on. Sometimes, or better said most times, an image dies, so to say, in the process and will not be worked on any further. It doesn't mean the photo is not good, but I can't uplift it at that moment. Therefore I almost never throw away my images. Years later, you might approach that image with whole new and other skills.
I first picked up a camera 10 years ago. I always noticed interesting things worth a photograph, but always invested my money in musical instruments. instead of camera equipment. When I finally bought my first camera, I stepped right into the digital age of photography. Because of the low quality of my first camera and the lack of any technical knowledge of photography, I started very early on with editing my images to make them look better. I work with PS, LR, NIK & Topaz software
10) What's the most challenging part about being a photographer?
Most challenging besides making a living from it is to avoid some kind of routine. I mean repeating the things that worked in the past. Once in a while, I have to remind myself of the first days I started with photography. It's that joy and childlike wonder that got me involved in the first place. So, very important not to forget this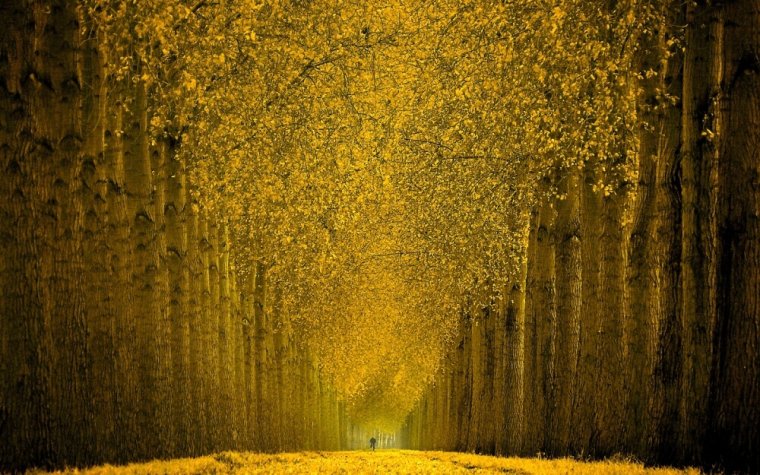 11) Do you have general advice and tips for other photographers?
1.Most important is having fun and to love your subject
2.Don't look too much at others. That sounds a bit strange maybe, but when I started with photography, I did not know any rules, didn't know any famous photographers. I was not bound by any knowledge. Nothing wrong with that of course, but those things you can catch-up later.
3.Look at your framed piece of life and see if it's giving you a little shiver or not. If you're not excited about it, don't expect others to be.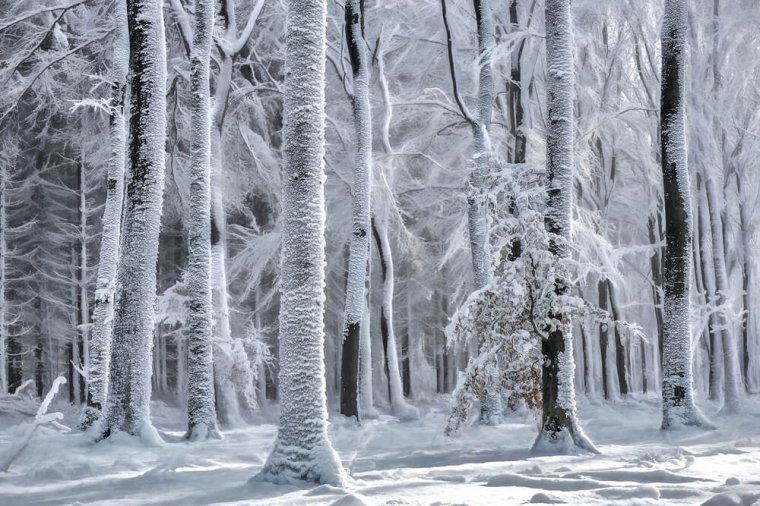 12) What are your future photography goals?
September 2017, me and my wife will exchange our house for a mobile home and we will travel Europe for some years. For me, it's important to discover new places and interesting situations. Our travel experiences and images can be followed on a blog on my website later this year.
Make sure to visit Lars van de Goors Website and to follow him on Instagram, Facebook & 500px!
Website: www.larsvandegoor.com
500px: www.500px.com/larsvandegoor
Instagram: www.instagram.com/larsvandegoor
Facebook: www.facebook.com/LarsvandeGoor?ref=hl
The following two tabs change content below.
Julian Rad is a self-taught award-winning wildlife photographer, who was born in Vienna, Austria in 1991. When he bought his first camera at the age of 20, he found an expression for the fascination he had about nature & wildlife. He already had many publications in national and internation magazines and newspapers (New York Post, Daily Mirror, Daily Express, The Times, GEO, Digital Photographer Magazine...). He has won several photo competitions such as the comedy wildlife photography awards in 2015.