Photographer interview: Ines Rehberger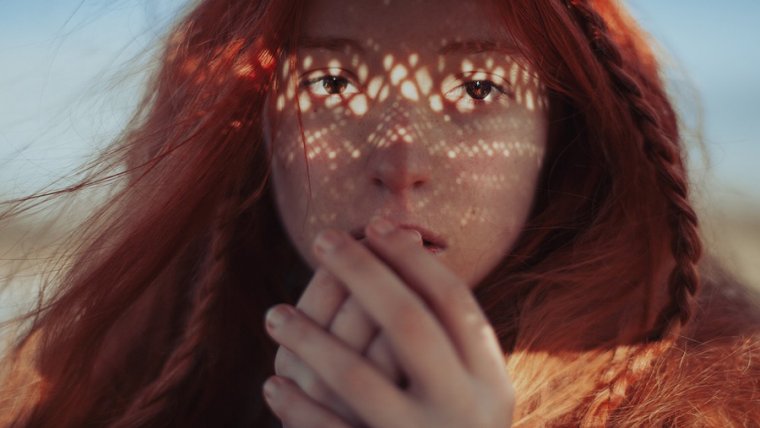 Photographer interview: Ines Rehberger
www.sleeklens.com
Ines Rehberger is a very talented portrait photographer from Germany. Her photographs possess raw beauty, honesty, and an infinite amount of stories. I had a chance to ask her about the value of lighting, her working process, and more. I hope Ines' outlook on life motivates you to believe in yourself and look at life from a different perspective.
What inspired you to start taking photographs?
I grew up being an art-focused child. I loved to draw and paint. But it never fulfilled my aim to show who I am inside. I wasn't able to make myself happy with what I did. So one day I grabbed my mom's pocket camera and started taking pictures of friends and myself and since those days I never stopped. Photography opened a world of endless possibilities to capture my soul, to create worlds and transfer feelings.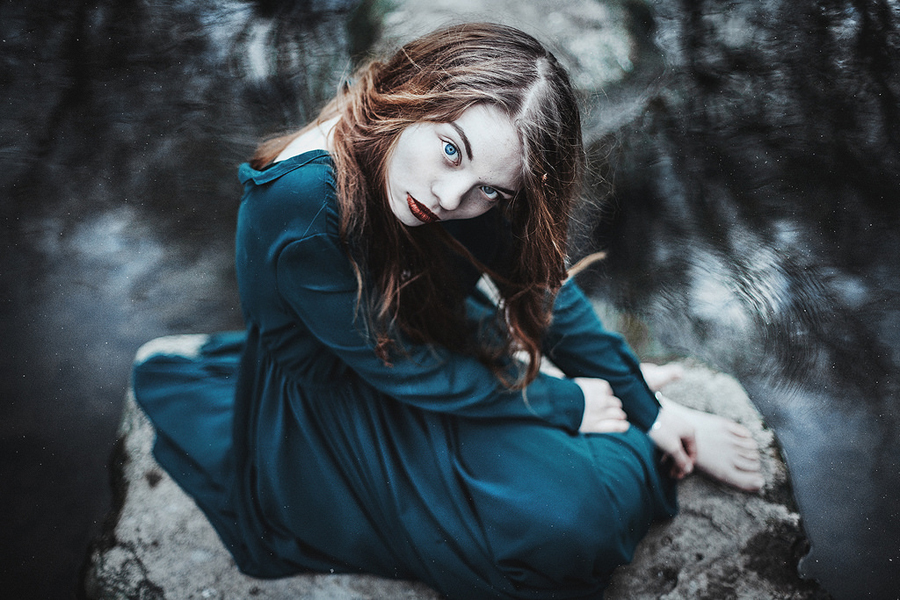 Your portfolio is beyond stunning. Which photograph of yours is your favorite and why?
Thank you so much! Since I've been taking pictures for many many years it is really hard to pick a favourite. It also depends on my mood. But as I'm sitting here, feeling kind of Scotland-homesick I have to go with this one featuring my host mom Therèse: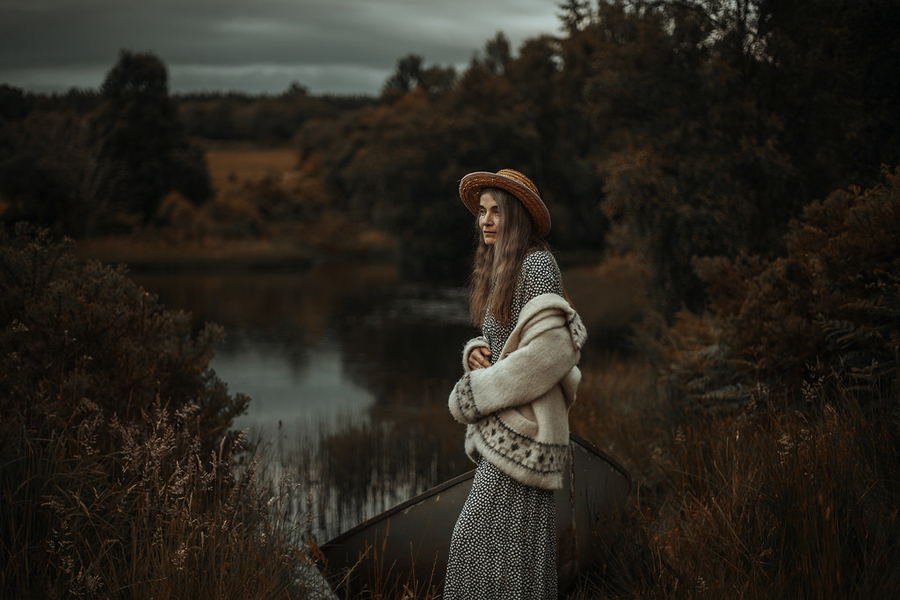 The quality and creativity of your images are extremely impressive. What does a typical portrait shoot consist of?
You're making me speechless! Thanks again! Well, usually I welcome the model at my home and we have a chat and maybe a tea and talk about ideas and choose some outfits. My shootings are very spontaneous. Whatever happens, happens. And most of the time I'm happy about it.
Every person you photograph possesses raw honesty and such touching emotions. How do you make your subjects comfortable during a shoot?
To me, it is very important to talk to the model like I talk to everyone else. I don't treat them like clients. I want to get to know them and in the same way, I tell them about myself. Once there is a state of trust it is quite easy to tell someone what kind of emotion I'd like to have for a portrait.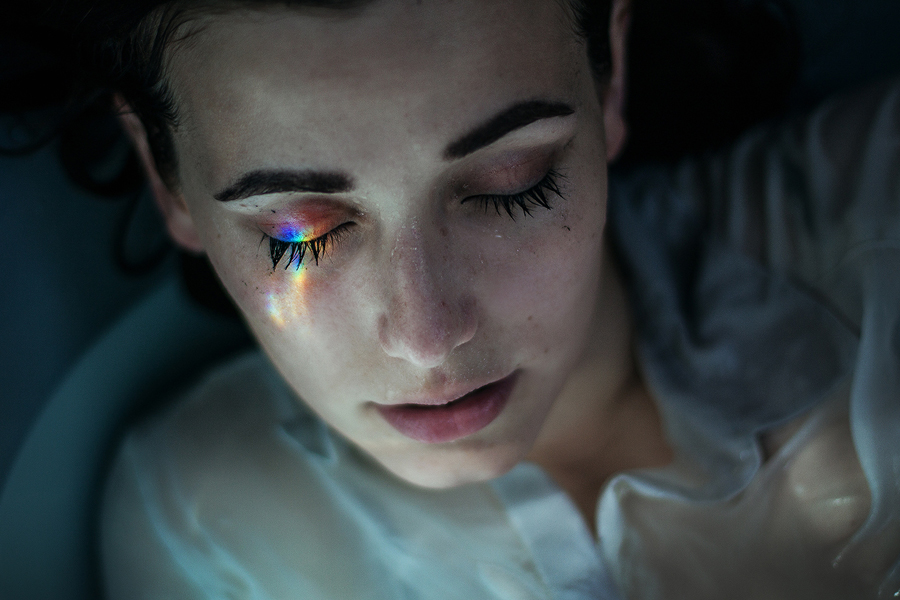 Your relationship with light is phenomenal. What lighting-related advice would you give to an aspiring photographer?
I'd tell her/him to go and try as many light situations as possible. Natural light, as well as artificial light. There are so many ways to create beautiful light situations without having to spend money. I personally love to use mirrors to reflect light or use a flashlight through glass. Car lights and traffic lights also create amazing effects.
You've shot so many interesting people. Is there anyone you dream of photographing one day?
Sometimes I dream about taking pictures of celebrities like Lana Del Rey or Benedict Cumberbatch. Some people say: dream big, but at the moment I like to take pictures of the people I trust and love the most and in my opinion, they are just as interesting as celebs.
What has been the most challenging creative obstacle in your life so far, and how did you overcome it?
I actually just overcame it. I was really struggling with my work. I still like my old style of photography but it came to a point that I realized it wasn't what I truly wanted to do. I felt like I was simply taking the pictures people expected me to take. I took a rather long break and came back as motivated as I used to be. Now taking pictures became a rare thing for me but it is more intense than ever before.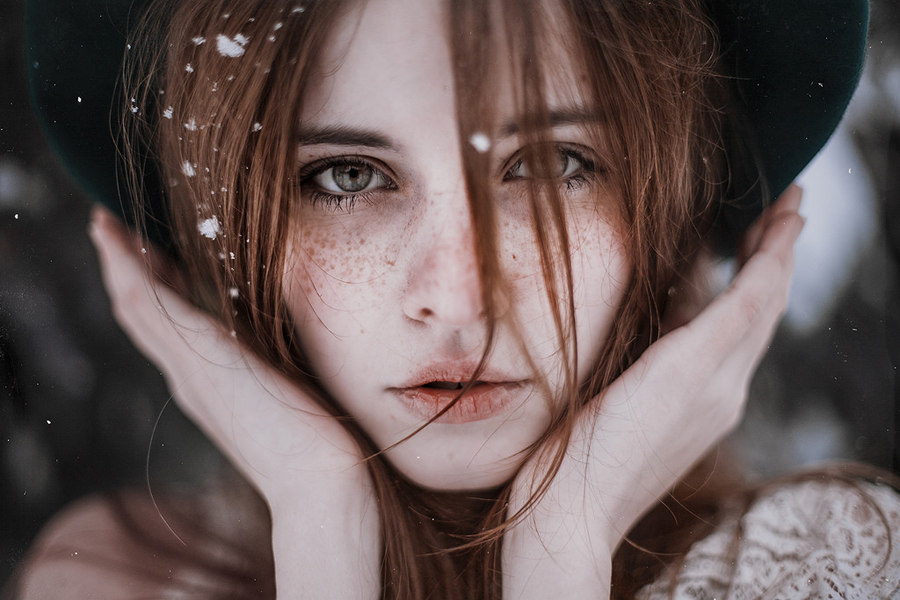 If you could visit your past self, what art-related advice would you give her?
Always trust in art. It will never let you down.
Most of your photos are accompanied by intriguing titles (such as "lumen" and "in winter when I bloom") which deepen the value of your photos. How important are titles to you and why?
Titles can be important. There were times I wanted to title every series and every portrait I took. With time they became less important to me. Sometimes I want people to find their own stories and ideas for my pictures.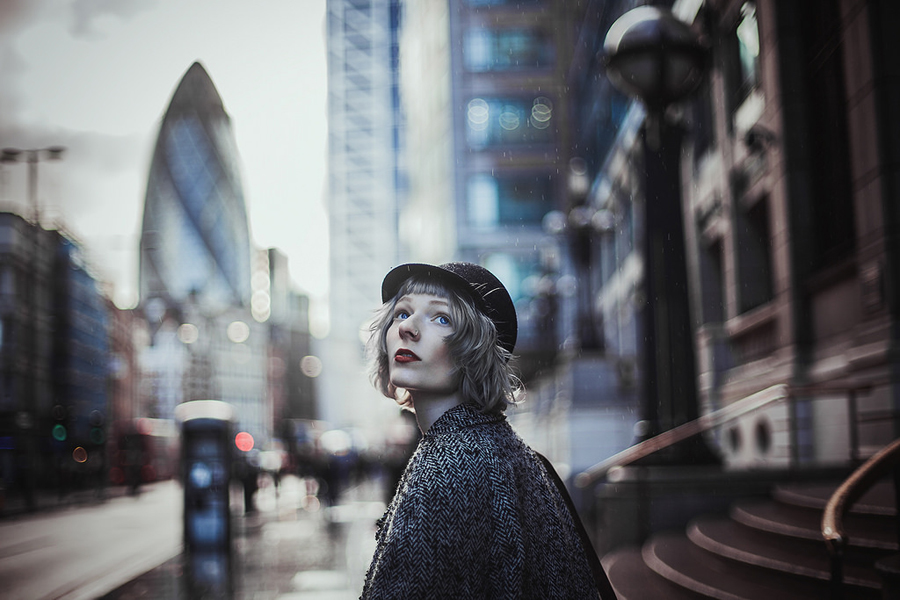 What 3 tips would you give to a beginner in photography?
1-> Believe in yourself
2-> Be yourself
3-> Take your camera and go outside and take pictures of random things and love the possibility to freeze anything you want in time. You're a magician!
You can find more of Ines' work on her Flickr and Facebook.
The following two tabs change content below.
I'm an admirer of nature, a photographer, and a curious reader. Writing about photography and helping others improve is a growing passion of mine. My constant wish is to inspire others to be creatively fearless and endlessly curious. "Always dream bigger is my advice to you, because you can have whatever your heart desires" - Ashley Graham