Photographer Spotlight: Interview with Isabella Tabacchi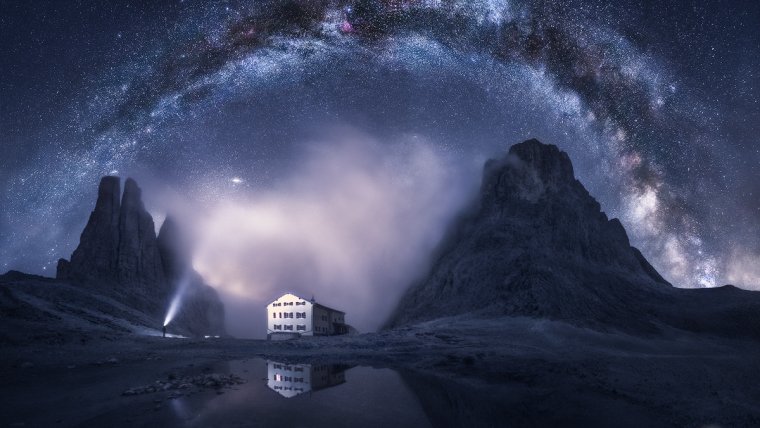 Photographer Spotlight: Interview with Isabella Tabacchi
www.sleeklens.com
Welcome to another episode of Photographer Spotlight, this time I'd like to welcome Isabella Tabacchi, an award-winning landscape photographer from Italy. She shows absolutely brilliant landscape pictures and in this exclusive interview, you'll find out what it is that makes her so good in her field.
1) Tell us about yourself, where are you from? How, when and why did you get into photography?
I am 25 and live in Carpi, a little city in the north of Italy where I was born and grew up.
I didn't have time to travel and get into photography before the end of the high school cause I had to study very much and I also studied cello in the conservatory.
My adventure started when I attended the third year of University in Bologna, three years ago; too many things in my life disappointed me and I needed to find something that cheered up me. This is why I attended basic photo lessons and learned to use settings of a camera.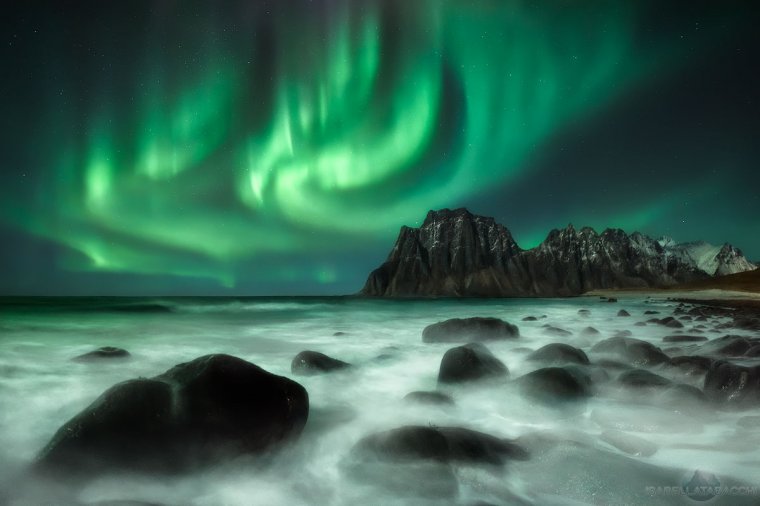 2) How and what got you into photography, and since how long do you do it?
I started to capture natural landscapes because in my childhood I had many occasions to be in contact with nature (for instance in my country house) and I always got more energy and happiness when I traveled in nature or admired colorful sunsets.
When I was sure to explore the world of landscape photography I bought my Nikon D810. It was December 2014.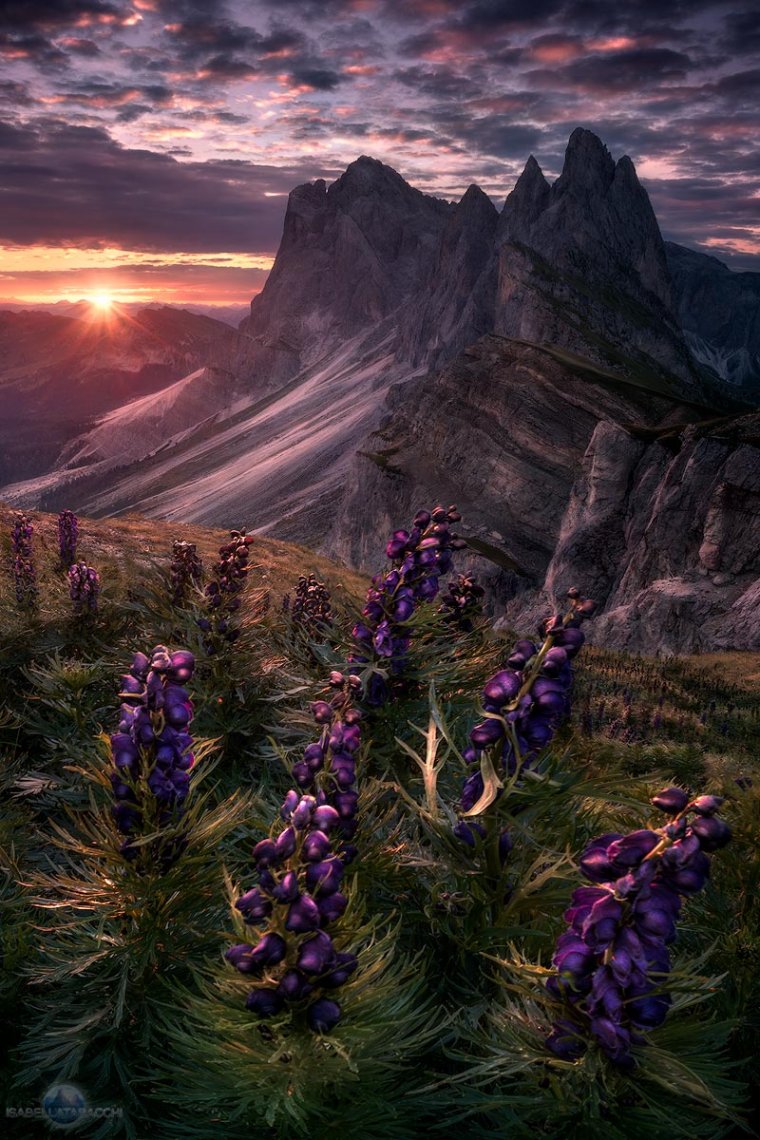 3) How much time do you spend on photography on average?
As I work as a professional photographer, I dedicate my life to my images. My professional life is made of photo tours, travels, little trips in the Dolomites, projects, awards and collaborations.
I pass my days shooting in the locations or at home, working on my pictures and making projects.
When I don't travel I edit my images the whole night, until the Morning. This is why everyone sleeps and no one bothers my work, so I'm calm with myself and the inspiration comes easier in my mind. Then usually I sleep until afternoon.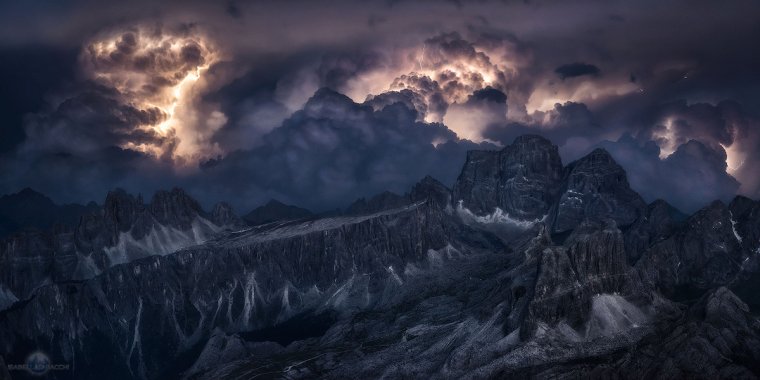 4) Which gear do you mainly use / What is typically in your camera bag?

My main gear is made by Nikon D810, Nikon 14-24mm f/2.8g, Nikon 70-200mm f/4, Nikon 24-120mm f/4, tripod and Haida 150×150 filters (ND, GND, polarizer and clear night filter)
5) How do you prepare for an image?
When I'd like to explore an area of a country, I check Google Earth and I look for photo spots.
I organize the shooting time, I go to the place chosen and I try shots from different points of view.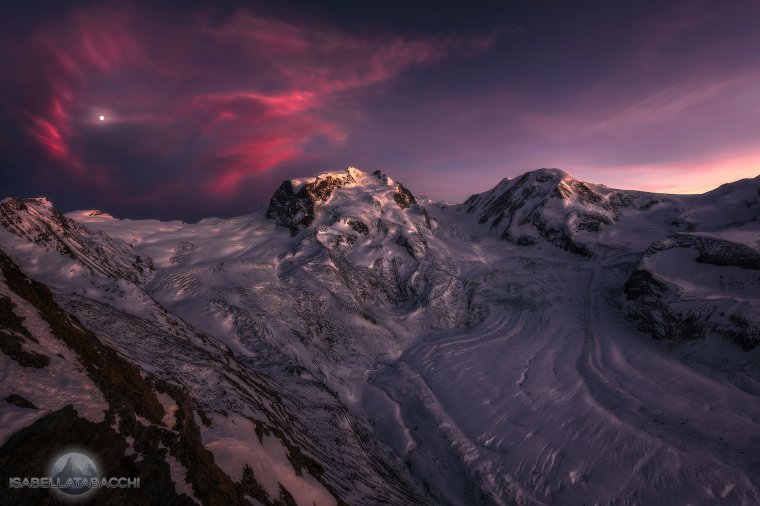 6) Do you have guiding principles that you follow when you're taking pictures?
Yes, I try any kind of compositions and always search for geometries, textures, guiding lines… I think that a strong composition is one of the most important things that make a good shot.
7) How important is post-processing for you? Can you tell us what kind of post-processing you typically do?
In my opinion, post-processing is the last but fundamental step in creating an image.
In my works, the post phase aims at emphasizing lights, shadows, giving harmony to the tonalities and contrasts.
I like to give a dynamic range of my images, this is why I do double exposures and I always merge them manually. I also use focus stacking, perspective blending, focal length blending techniques if needed.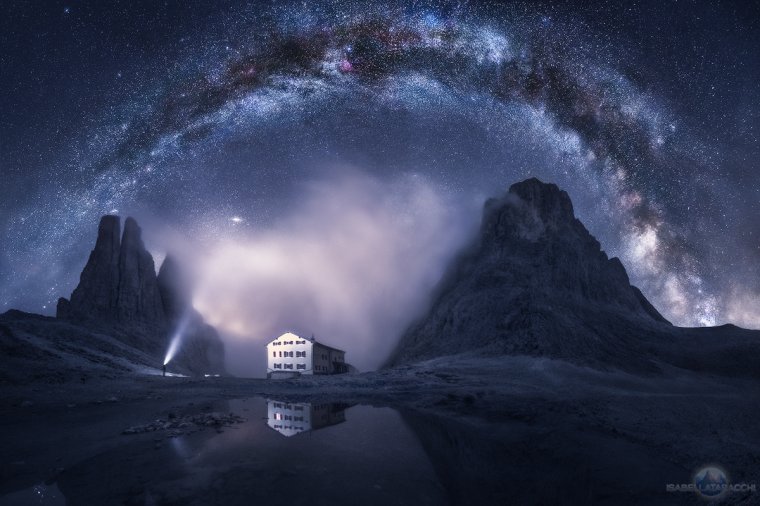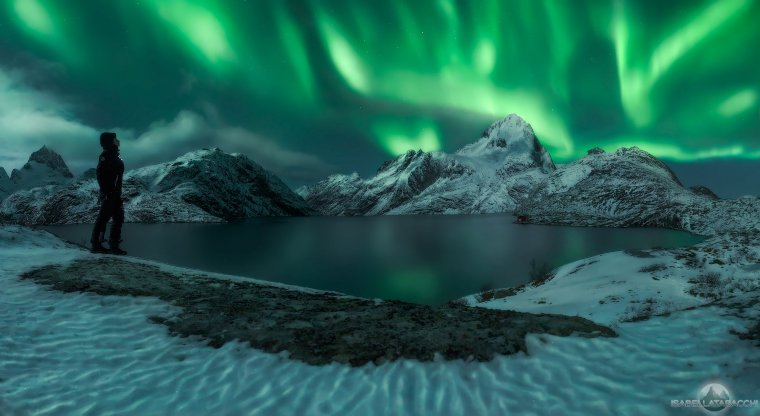 8) What's the favorite photo you took and why?
There are many of my pictures that get me emotional memories. Maybe I'm very fond of "The magic of the night" cause it teaches to love night more than the day and it's taken in Seiser Alm, a valley in South Tirol where I go to shoot when I need calm and peace. Often the people have afraid of night because it's unknown and so dark. But when I learned to live in the night and shoot landscapes in the darkness, I started to love nightlife more than a day.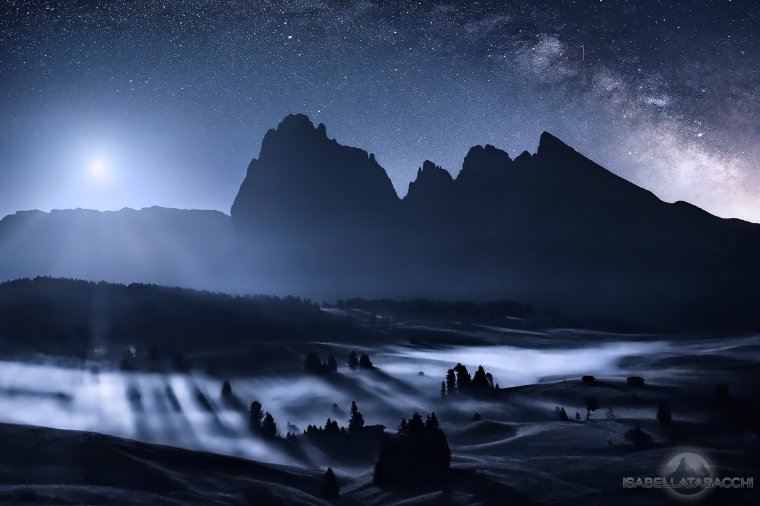 9) What's the most challenging part of being a nature/landscape photographer?
I think that the most challenging part of being landscaper is the travel and experiencing the shooting locations and the World around it.
Every image of mine has a memory that I'm always happy to tell. I think that my trips to the mountains with my photography friends and mates are the most exciting. This is why many places are reachable by long walks and every time I discover new things and curiosities about the locations.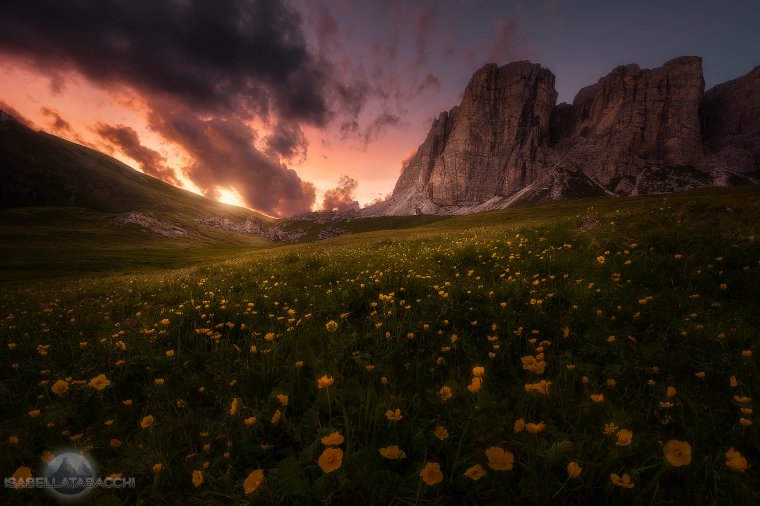 10) Do you have general advice and tips for other photographers?
According to my experience, the best way to improve landscape photography is to practice but also be curious and very creative. Let your passion grow up and never give up.
11) Who or what inspires you to do what you do and why?
I like to admire many works of other photographers to increase my inspiration but I've always loved the landscape painters of XIX century like Caspar David Friedrich, Carl Friedrich Schinkel, William Turner and Hudson River School painters. I like the way they have immortalized the environment in every detail and the majesty of nature. I've always had the wish to resurrect this artistic movement even if landscapes are changed and the state of mind is so different now.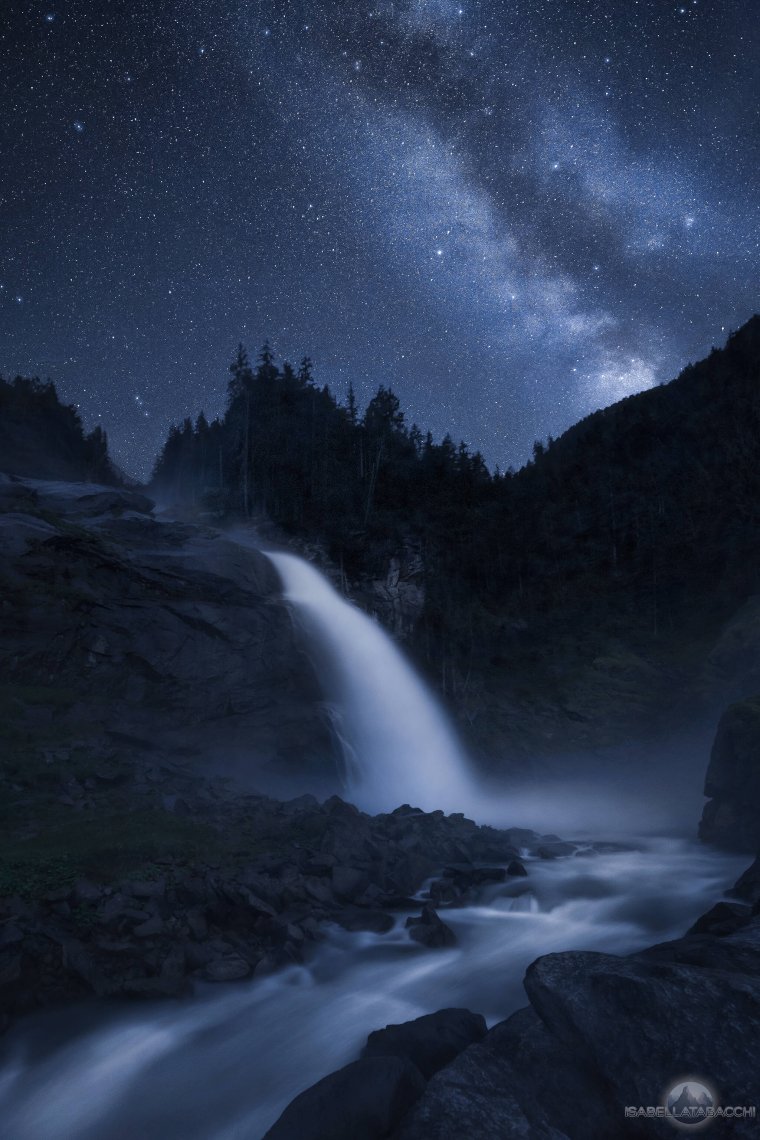 12) What was your biggest accomplishment?

I won many awards. My main first prizes are The Black and White Landscapes Photo of the Year at Monovisions Awards and the first prize at Fine Art Photography Awards. But also being among the Top 50's pictures of the Epson International Pano awards was a great satisfaction for me.
13) What do you know now that you wish you knew when you started?
Nothing, I like my career as it is. And I'm looking forward to looking new things and places.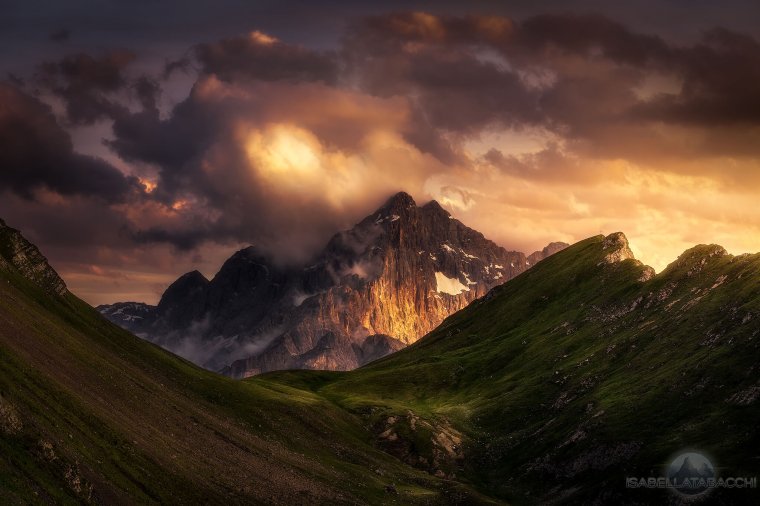 14) What are your future photography goals?
My main future goals are many travels around the World but I'd like also that my works would be known more and more.
15) Is there anything else you want to say?
I think that's all!
Make sure to visit Isabella Tabacchis Homepage and to follow her on Facebook & 500px:
Website: https://www.isabellatabacchi.com/
500px: https://500px.com/isabella_tabacchi
Facebook: https://www.facebook.com/isabellatabacchiphotography/
The following two tabs change content below.
Julian Rad is a self-taught award-winning wildlife photographer, who was born in Vienna, Austria in 1991. When he bought his first camera at the age of 20, he found an expression for the fascination he had about nature & wildlife. He already had many publications in national and internation magazines and newspapers (New York Post, Daily Mirror, Daily Express, The Times, GEO, Digital Photographer Magazine...). He has won several photo competitions such as the comedy wildlife photography awards in 2015.