Amazon Prime Day 2020: Best Deals for Photographers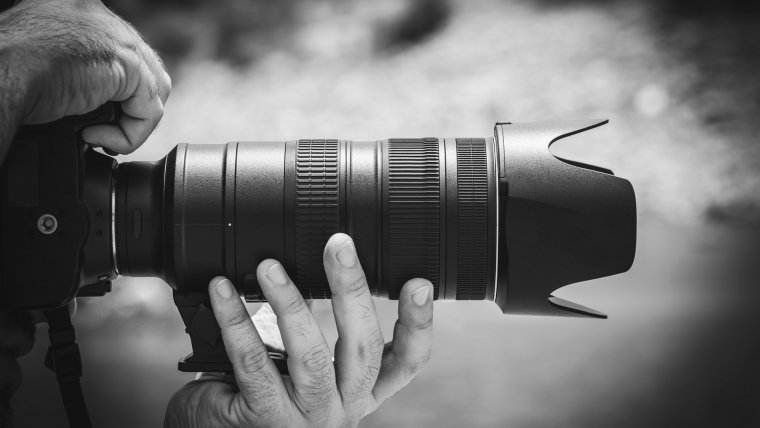 Amazon Prime Day 2020: Best Deals for Photographers
www.sleeklens.com
Amazon Prime Day is here once again! And for those who aren't aware what this big market event happens to be, let's just say it's the best chance you've got prior Black Friday for saving good sums on that gear you probably been needing for a while.
So, what's for us to check in this Amazon Prime Day 2018? Let's explore some cool options!
Best Camera Mount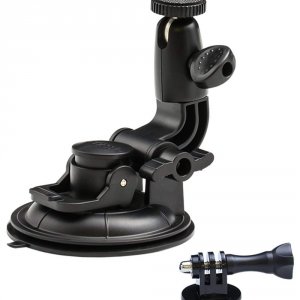 The EXSHOW Suction Cup Camera Mount is a cheap but reliable option to start our outdoor adventures this 2018 summer season with ease. With a suction cup made from TPU material to ensure resistance, it can hold up against glasses, car windshield, and other complicated surfaces to bring your action cameras as GoPros and Garmins, or even conventional cameras the best experience ever.
Best GoPro Camera Alternative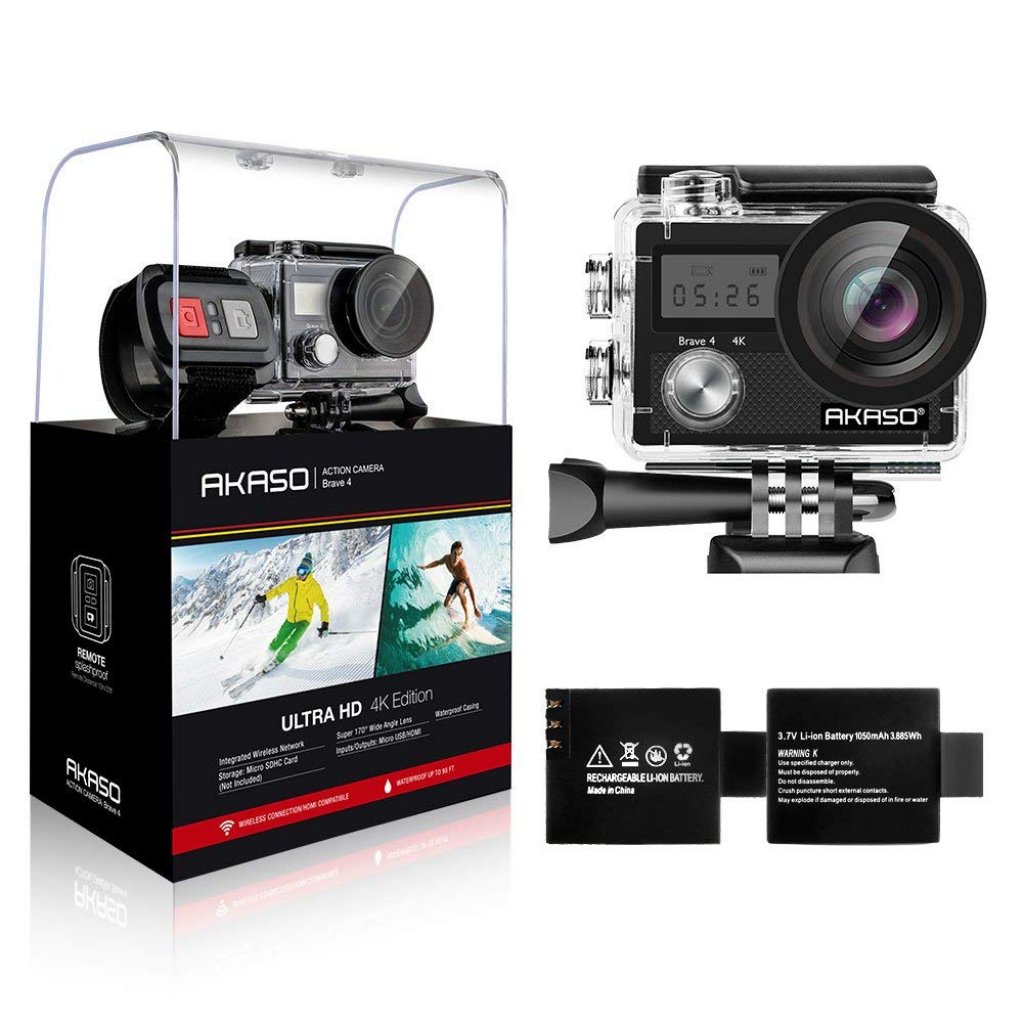 Introducing the AKASO Brave 4 4K action camera, this petite device has plenty stuff to offer to its potential new owners! First of all, it's waterproof. You can work with it in depths up to 30m thanks to the included waterproof case, plus also work in scenarios like winter outdoors or any other sport that may put your action gear in jeopardy. The smart gyroscope will prevent blurry and shaky images, granting that with the provided batteries you can experience either 90 minutes of 1080p recording or 60 minutes under 2K/4K 60fps.
Best Lightweight Tripod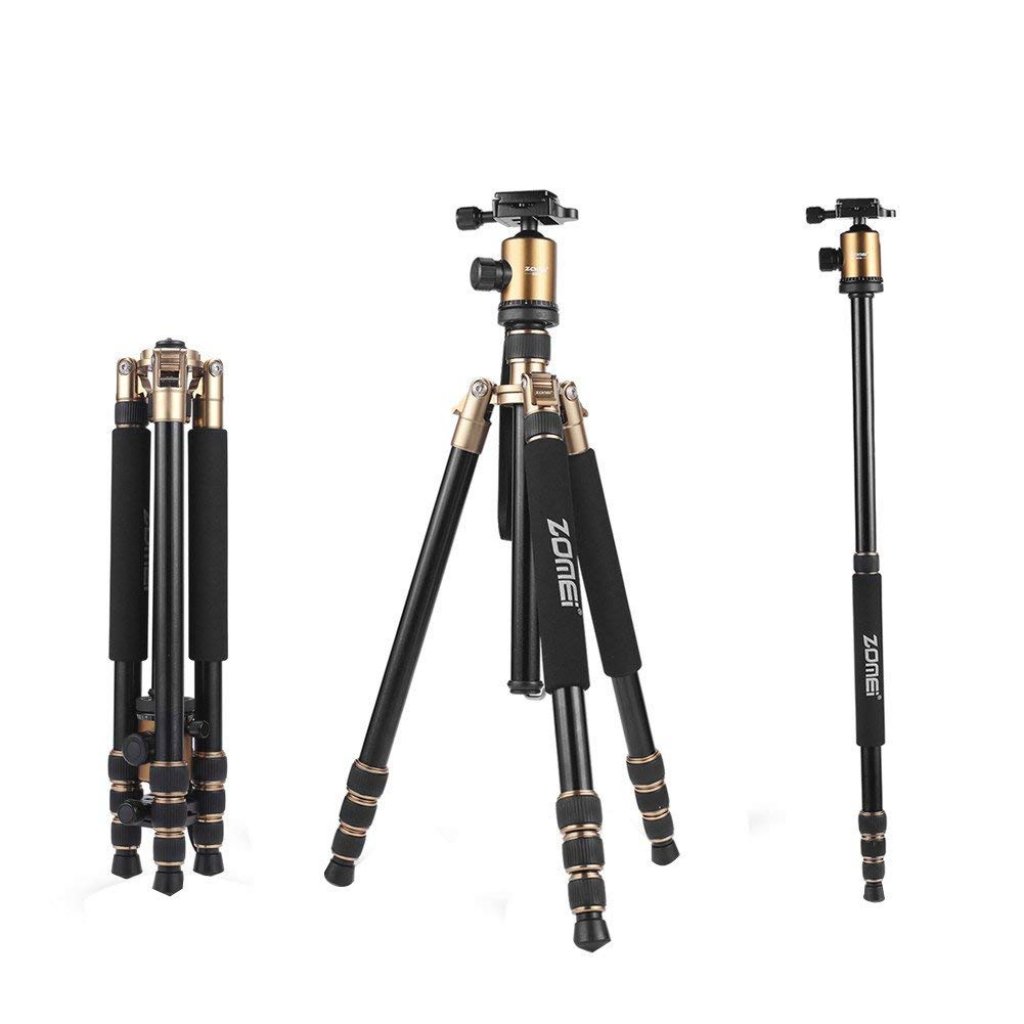 Finding the proper tripod to start our adventures may look like a difficult task for us all. This time, ZOMEi shows us a new product with a 360-degree ball head and carrying bag for less than you can imagine. The tripod itself looks sturdy, with nice accents in gold metallic color in a magnesium & aluminium alloy built. On its bottom, it features non-slip rubber mats, and also there are some rubber protections to cover the areas where you could grab this tripod. Extremely lightweight with angle adjustment and monopod function, this is one offer worth to be checked.
Best Camera Cleaning Kit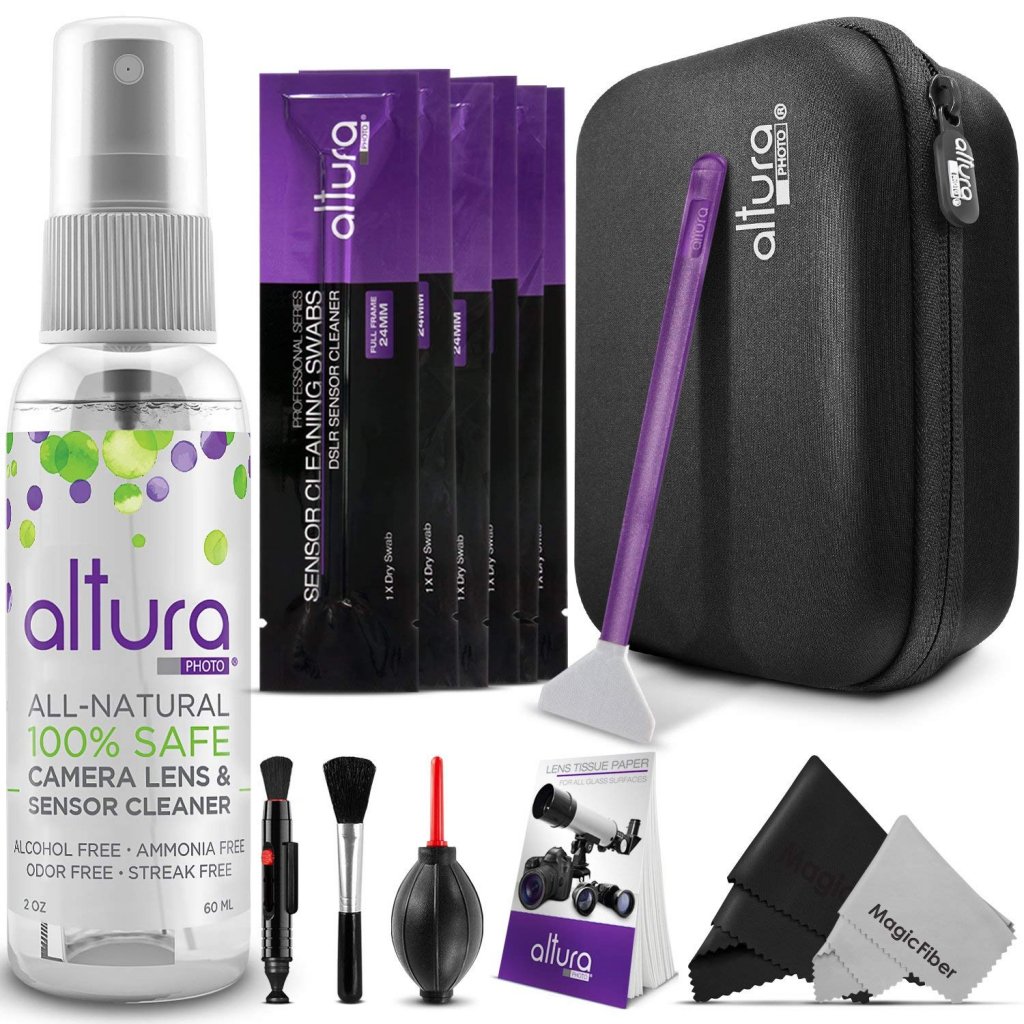 Another vital aspect of our work as photographers is to ensure the maintenance of our gear. Not just cleaning the outside with a dry cloth but actually using the recommended products to wipe clean our lenses or, even more delicate, the sensor. If you are looking for a quality product, do take a look at this offer by Altura Photo.
Best Speedlite Flash for Sony Cameras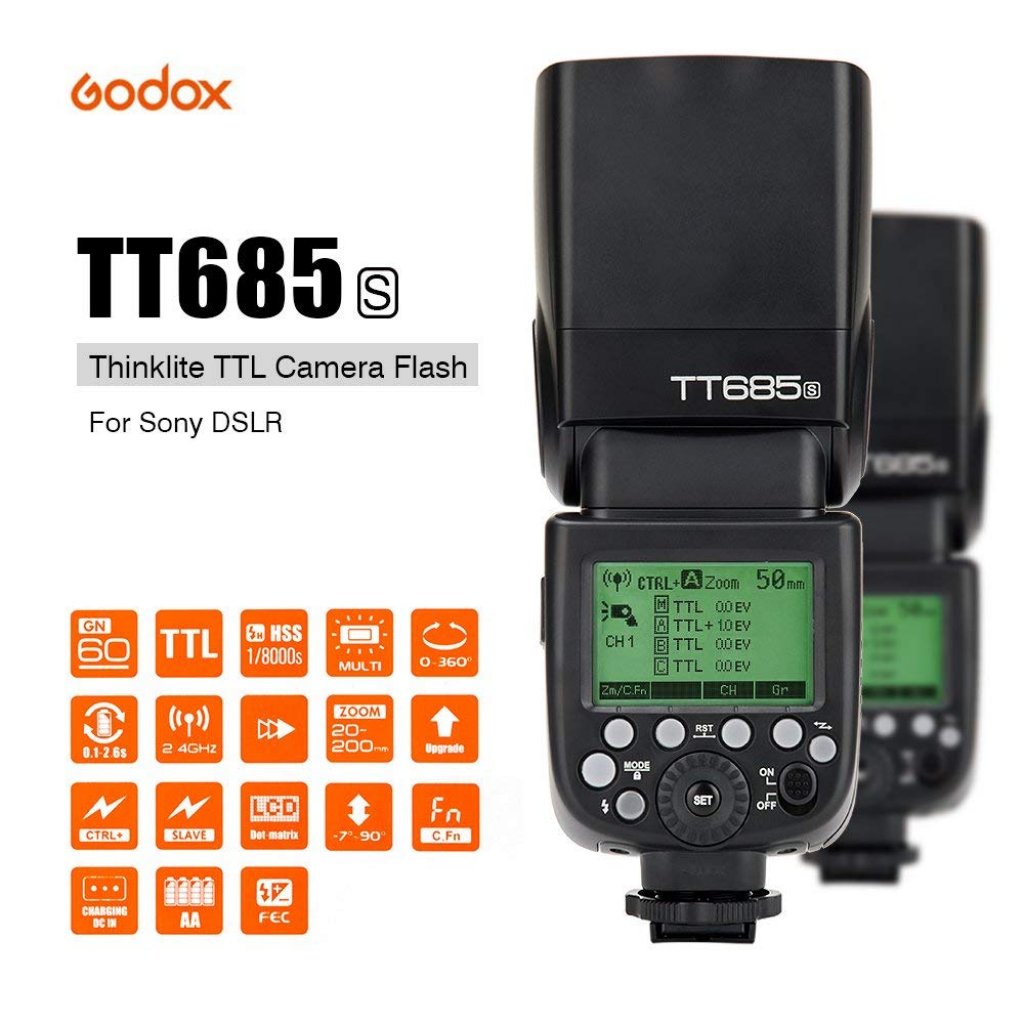 Finding a cool speedlite for a budget-intended goal may seem a nightmare sometimes, however, Godox seems to know exactly what we are craving by releasing this unit among the Prime Day deals. 22 steps of power output, 2.4 GHz transmission, compatible with Sony Wireless Lighting System and many other options worth checking, this may be your deal for this 2018 Amazon Prime Day!
Best Compact Lightbox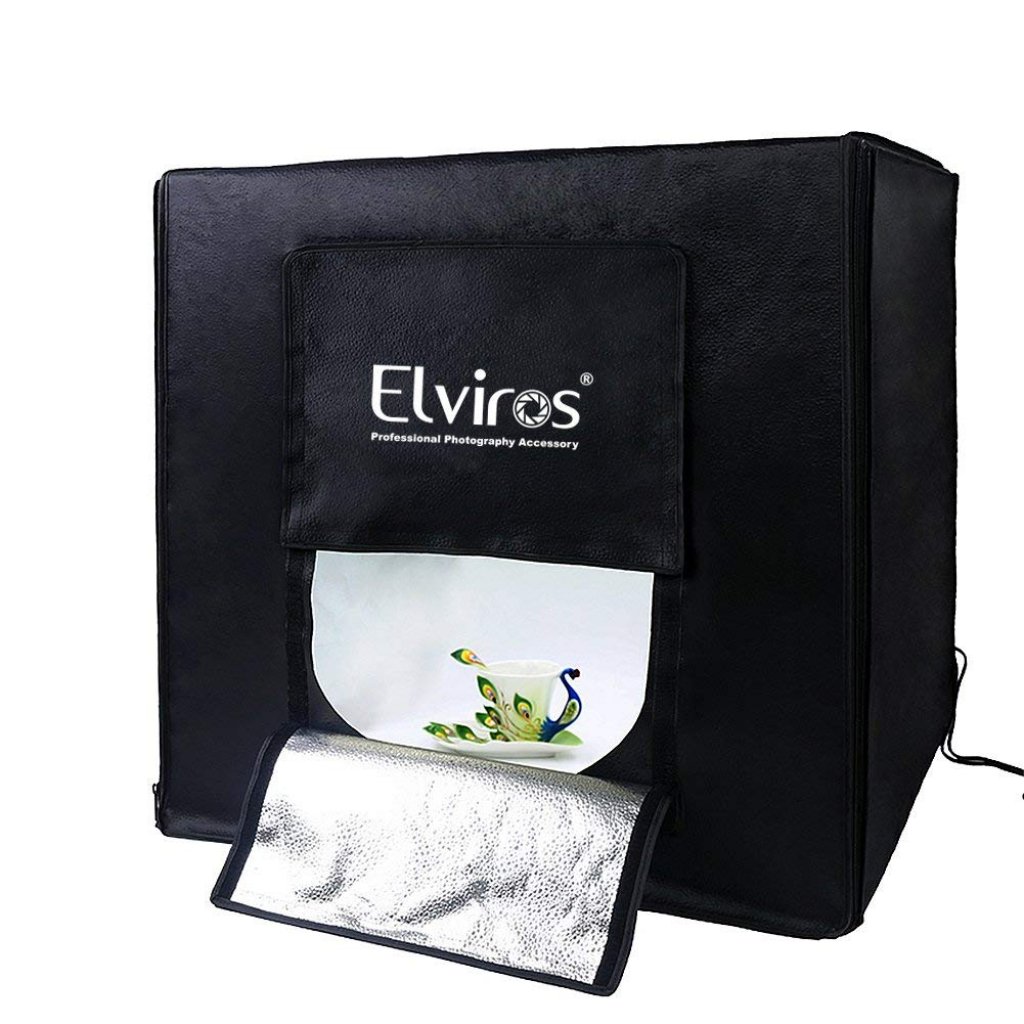 Can you imagine doing your product studio photos without this gear? Neither can we, and just to show you how cool this lightbox can actually be let's state some facts. It's quite compact, able to sit on your desktop or any other table of your choice, does feature multiple openings to suit your best camera angle, it's paired with 60 LED lights for maximum lighting setup, background boards in two colors, and also includes a carrying case. What more can you ask for?
Best Instant Photo Printer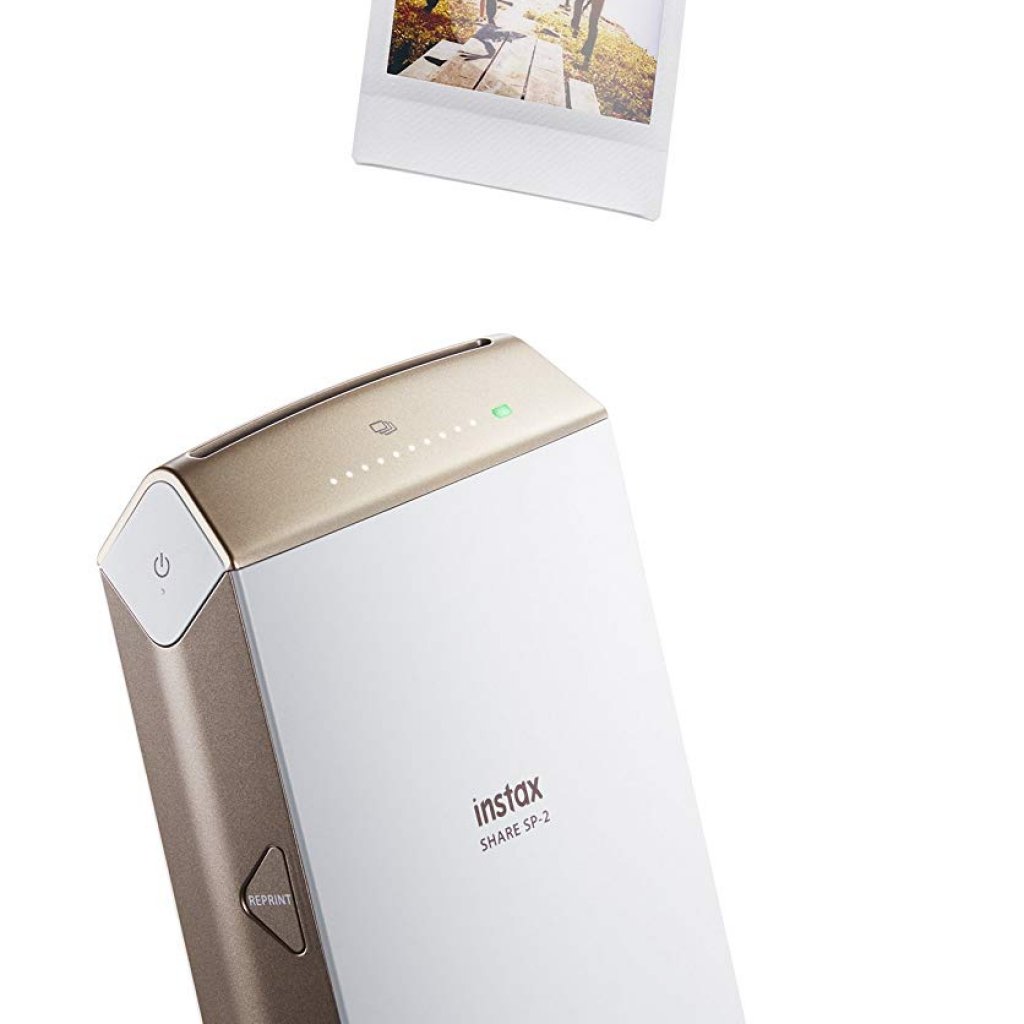 Finally, we would like to conclude these series of offers with something well-valued by the photographers' community. There isn't something more valuable as a family memory than a cool photograph of a candid moment, and what if you can just print it after capturing the scene? Fujifilm is an industry giant on this behalf thanks to their Instax product line, so this sleek, design-intended Instax printer might just be what you been looking for a long time, or the perfect gift for a loved one who's passionate about photography.
The following two tabs change content below.
Pia Lopez is a self-taught photographer, graphic designer and ArchViz artist. As Content Director of Sleeklens.com, her work is driven by her two biggest passions: technology and art.