Photographers Dress Code: What You Need to Know Today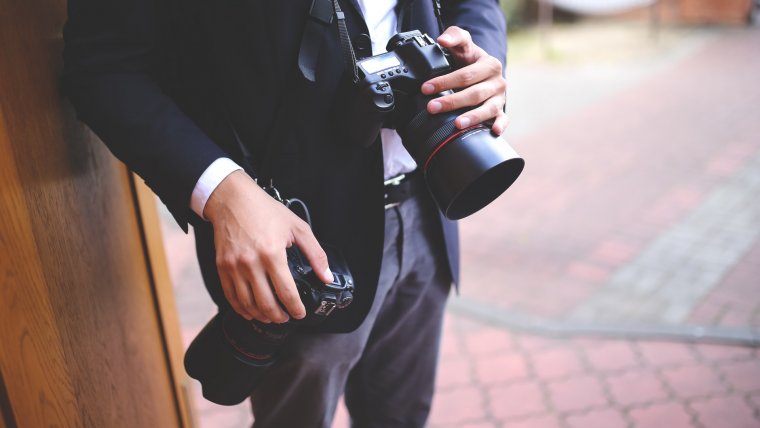 Photographers Dress Code: What You Need to Know Today
www.sleeklens.com
As a photographer, the next hardest thing besides picking which lens you're going to shoot with on a certain day is what to wear. A lot of people generally have the idea that a photographer can wear anything they please without a hitch or complain but boy are they wrong. Being a photographer is considered a job and just as how you would dress appropriately to get to work, likewise in the world of photography. Showing up to a shoot properly attired not only impresses your client, but it also maintains a professional appearance. This professional appearance gives them much to expect from your work, as well as your work ethic. Of course you won't always be dressed up in a button up and dress shoes but nonetheless, you will definitely find yourself dressing formally at some point in your career. Let's begin with some of the things you will need if you wish to pursue your photography career, professionally.
1. Comfortable Shoes
As a photographer you spend most of your time on your feet so it's only right you have a pair of comfy shoes to fit in with each outfit. These can be anywhere from a pair of sneakers to even some nice dress shoes or sandals. They often say you can judge someone by the condition or cleanliness of their shoes so you want to keep yours clean at all times. Find a comfortable pair of shoes may take some time if you don't already have some but it will be the best investment you make in regards to your wardrobe. Naturally, your shoes should match whichever setting you're shooting in. So for instance, if you find yourself doing a family picnic session then you could possibly whip out a pair of sneakers or a nice pair of flats.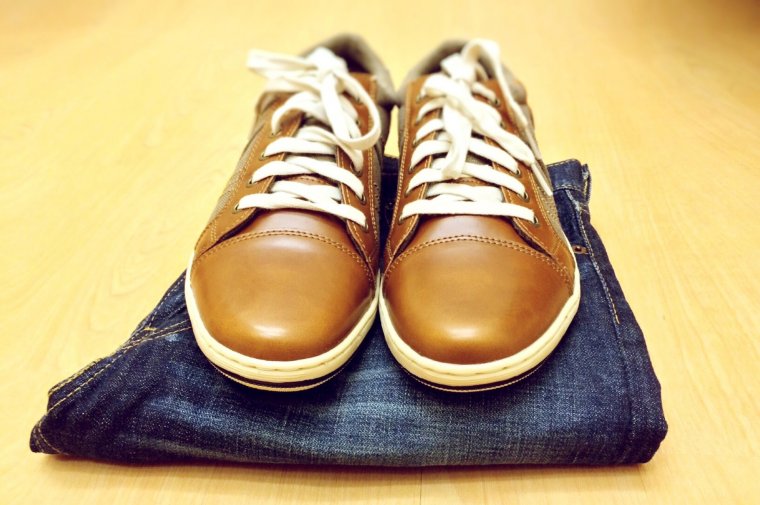 2. Stay Covered Up
Staying covered up is always the best policy when it comes to maintaining professionalism for many reasons. As a male or female, there are a few things that can be considered a bit too revealing to your client such as maybe showing too many legs or even showing off your tattoos if it that you have any. I recommend staying on the safe side and not giving them much of anything to actually complain about in regards to your appearance. Staying properly covered up is the best policy!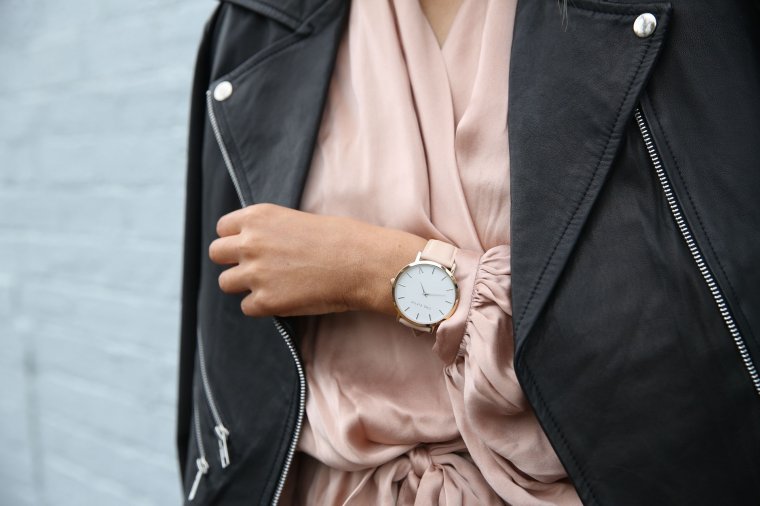 3. Try not to wear white
Wearing white will basically make you your own enemy during an outdoor session for many reasons. The main reason out of them all is the possibility of you being a walking reflector unintentionally. As we all know, white bounces backlight and as a result of wearing white that can work against you while shooting your subject in the harsh sun. As much as you possibly can, wear nothing that might present the strong possibility of becoming a problem during your sessions.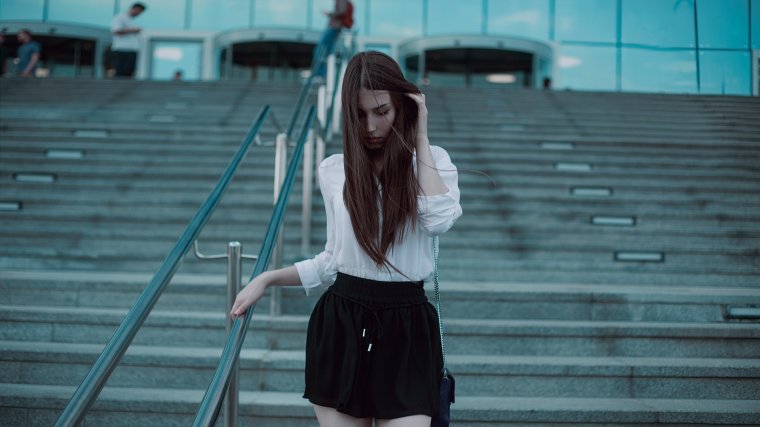 4. Invest in Good Jeans
A good pair of jeans will never fail you when on you're on a shoot. I can probably count at least two times where I decided to wear fitted skinny jeans to a photography session. In the middle of the shoot, while I was trying to get down on one knee to capture a shot, all I heard was the sound of my jeans ripping beneath me in front of my client. I'm sure you can imagine how embarrassing that was for me. However, I did learn my lesson and made a promise to invest in some fashionably comfortable but stretchy jeans and I haven't regretted it a day since. Not only is it important too but you should also take durability into consideration as well. As photographers, we often end up on the ground or in some positions that we never really expected to find yourself in. As a result of this, you want to have a pair of jeans that will last throughout all of these events and still maintain its color and quality.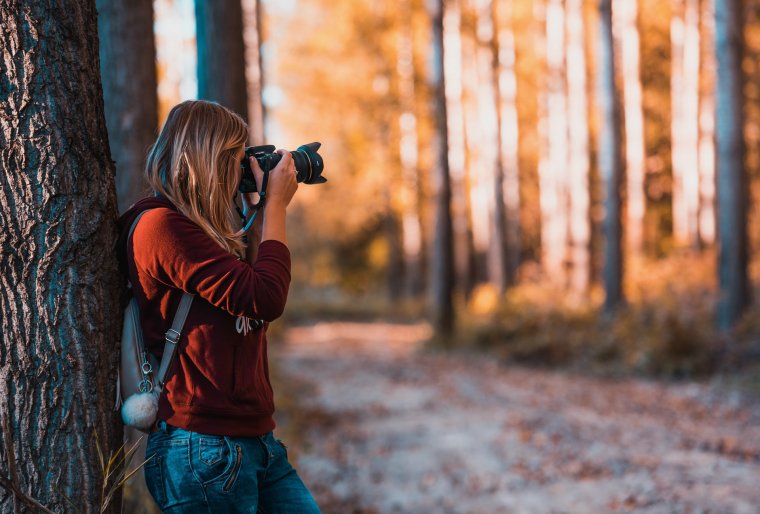 5. Feel Free To Ask
If you're not sure as to what the dress code is for a shoot then it's always safe to just ask your client what they are comfortable with. It shows some common courtesy and consideration for their appointment. Most of them may even be cool and give you the freedom to wear whatever you please but be sure not to take this for granted and still dress within the confines of the code.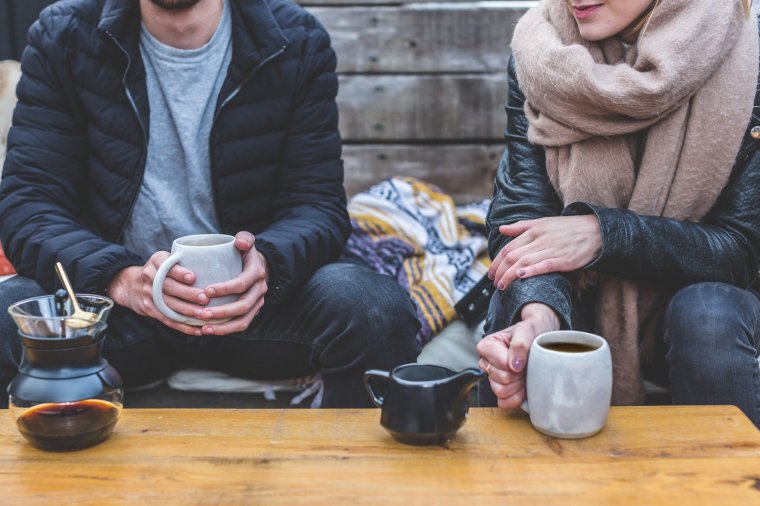 Sticking to a particular dress code as a photographer helps to give you an idea of the things you need and the things you don't need. You spend a lot less time storming through your closet and more time actually getting prepared for the task at hand. How you present yourself says a lot about you to others so always try to present yourself in the best way possible.
SaveSave
The following two tabs change content below.
Michael Moodie is a Freelance Photographer and Photojournalist. He Enjoys Lifestyle Photography and Traveling while doing all things creative!