Top 5 Portable Flash Lighting Kits for Photography on Location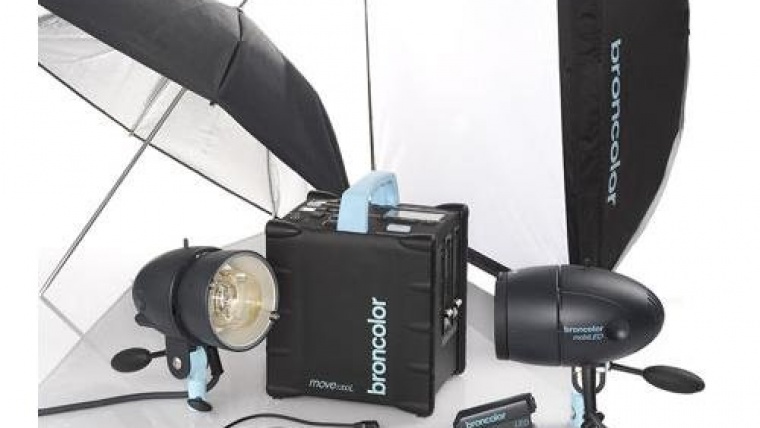 Top 5 Portable Flash Lighting Kits for Photography on Location
www.sleeklens.com
Even just a few years ago, the possibilities for shooting with high-powered studio-strobes on location were somewhat limited, heavy and expensive. Either you bought a generator to power regular studio lights, spent an absolute fortune on expensive Profoto equipment, or suffered the clunky inconvenience and uncertainty offered by most of their rivals. This has all changed in recent years, and below we look at a few of the better portable lighting options on the market for those photographers who've outgrown the limitations of working with speed lights and want to up the power of their lighting game.
Before we turn our attention to reviewing specific models, however, it's extremely important to understand that all the portable flash lighting systems reviewed here will get you to the same destination: i.e. they will all allow you to produce equally high-quality images. Indeed you will struggle to notice much difference in the results produced by one kit or another beyond perhaps some slight color-temperature inconsistencies among the cheaper three brands (and this can anyway be very easily fixed in post). Aside from this, the quality of light will depend entirely upon the modifiers you use, and of course your own skills in employing them, not upon your choice of portable lighting kits.
Unlike a camera or lens, then, what you pay a premium for with flash lighting equipment is power, ease-of-use, and reliability, not image quality. Nonetheless, if you're a busy pro or semi-pro photographer for whom artificial lighting is central to your image-making process, then power, ease-of-use and reliability are likely features you'll be happy to pay good money for – there is nothing more stressful than having to fight with subpar equipment on set, especially if a client is present.
What price peace of mind? Ultimately that's for you to decide, but here we provide the necessary information to weigh up the pros and cons of some of the better lighting systems currently available at different price points.
On the other hand, if you can live with a weaker output (and a hefty price-tag) but require an easy-to-use, a heavy-duty portable light kit that will deliver every single time – no matter the conditions – then the B1 has your name on it and, like all Profoto products is well worth the investment.
Conversely, if you think you might have need of more than just the one flash-head at some point, or if the high power output is a top priority, then you might do well to go with the Broncolor. If you can afford it.
Finally, if you consider an array of weaker multi-directional light sources to be a greater asset to your photographic arsenal than a single high-powered 'slap' across the subject, then it's well worth noting that for the price of even a single-head configuration of Broncolor's Move 1200 portable lighting kit you could buy ten (!) of the Godox or Jinbei set-ups we review here – opening up all kinds of creative possibilities (and 12 Jinbeis firing at once will have a collective output that far exceeds the power of a single Broncolor head). Just don't expect the cheaper systems to last indefinitely.
Well, I hope this review of portable lighting kits for photography proves useful in helping you to narrow down the options. Until next time, happy shooting!
The following two tabs change content below.
Pia Lopez is a self-taught photographer, graphic designer and ArchViz artist. As Content Director of Sleeklens.com, her work is driven by her two biggest passions: technology and art.