Best 8 Camera Cleaning Kits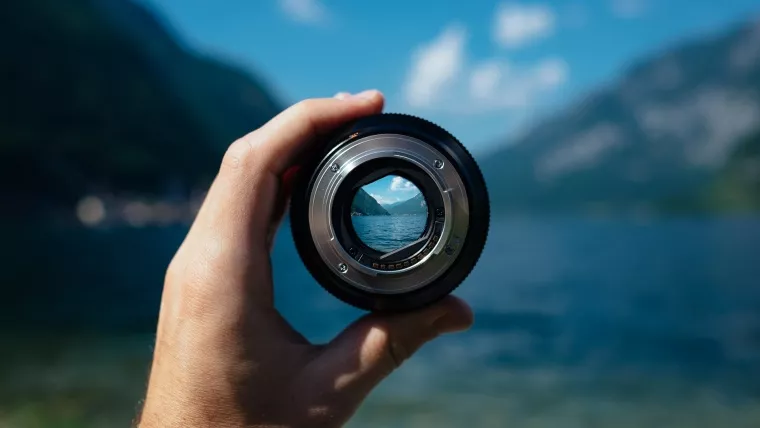 Best 8 Camera Cleaning Kits
www.sleeklens.com
Something that photographers tend to ignore, especially when we are beginners, is how to take proper care of our photo kit. And by that, I do not mean only protecting it from shocks or environmental factors, but also performing a correct equipment cleaning from time to time.
It is a simple process that does not involve any great risks to the equipment, considering that it is done properly. In this guide, we will explain how to clean our photography equipment and why it is so important, as well as review the 8 best cleaning kits for DSLR cameras.
8 Best Camera Cleaning Kits
Why clean our photography equipment?
In addition to the obvious answer "because it is dirty", there are a lot of reasons why we should schedule a periodic cleaning of our photography gear. First of all, just by handling the equipment, we tend to leave fingerprint marks, dirt, grease, and other substances, especially when shooting outdoors among various different elements. Even indoor photography sessions can get a little messy, maybe in a situation where we are photographing food. And of course, those who have children in the house that like to get their hands on our camera and lenses, it makes it even more necessary to clean everything more frequently.
Another main adversary of many photographers is dust. In fact, it can be a problem for any type of camera, even ones installed inside your car like backup cameras with night vision. For a photographer though, it can result in much greater hassle. From a photoshoot done in the Studio of a sculptor, where there may be a significant amount of dust present, to everyday events or even more extreme situations like shooting in environments with excessive amounts of sand (such as beaches or deserts); dust tends to cause unwanted effects in our photographs from effects similar to bokeh (for having dust particles in the rear element), and can even damage our gear if we work with manual focus.
Dangers of the cleaning process
Not exactly too sure about the proper way to clean your photography equipment? A good way to start is by paying a visit to a representative of the specific brand of equipment that you are using. They will usually be able to instruct you on how to do so, and probably even sell you specific tools for the process. If such an option doesn't appeal to you, you can always seek help from a more experienced photographer, find a training course somewhere, or you can even find some help in YouTube videos, where there are plenty of people that will take you, step by step, through the correct process.
It is essential to identify the reasons why your equipment may be dirty, as lenses have shared a similar behavior to any pair of glasses or sunglasses. If your camera was exposed to sand, never, and I repeat NEVER think of passing a cloth over it to remove the existing dirt. In doing so, the sand particles will be dragged along the surface of the glass lens, scratching it, which will result in permanent damage.
Pay particular attention to those cleaning liquids you use, since some of them can be abrasive on the lens coating. In these cases, paying more is a guarantee of reliability, since you'll buy a product certified by the brand of the manufacturer of your camera or lens – and I do emphasize this mostly in foreign markets to the United States or Europe, where it can be difficult to find alternatives to manufacturer-approved cleaning fluids.
Another aspect to consider is the amount of liquid to be applied and where to apply it, unintentionally, we could damage the interior of the camera by flooding it with the cleaning solution.
How to clean your camera lens + body
Always starts from the outside inward, since probably the greater part of the dirt will be present on the outside of the camera lens.
1) Start on the outside of the lens + camera body, including lens hood: With a damp Microfiber cloth, remove dirt that is more pronounced. You can work with distilled water for removing considerable dirt, or with a formula designed for the cleaning of optical elements. For the rubber zoom or focus ring, those old toothbrushes that you may have around the house for cleaning work great!
2) Cleaning the lens mount: Apply the same cleaning solution you used in the previous step, on a cloth and rub the lens mount, removing all the dirt or grease present.
3) Front and rear optical elements: As a measure of caution, always start with a rocket blower, in the event that there is any particle of sand that we have forgotten. After that, with another cloth (of preference, more delicate), clean the finger marks that may have been left behind.
The following two tabs change content below.
Pia Lopez is a self-taught photographer, graphic designer and ArchViz artist. As Content Director of Sleeklens.com, her work is driven by her two biggest passions: technology and art.