Photographer Spotlight: Interview with Ian Plant
Photographer Spotlight: Interview with Ian Plant
www.sleeklens.com
Welcome to another episode of Photographer Spotlight, this time I'd like to welcome Ian Plant, an incredibly gifted photographer from the USA, who shows absolutely breathtaking landscape pictures. In this exclusive interview, you'll find out what it is that makes him so good in his field.
1) Tell us about yourself, where are you from? How, when and why did you get into photography?
I currently I've in Minneapolis, USA. I first started photography over twenty years ago. I have been a full-time professional photographer for thirteen years. When I was younger, I spent a lot of time exploring the outdoors, so I decided to buy a camera and take it along with me. I become hooked on photography right away!
2) How much time do you spend on photography on average?
I'm typically photographing between 100 to 150 days per year. When I'm not out taking photos, I'm working on my photography business every day!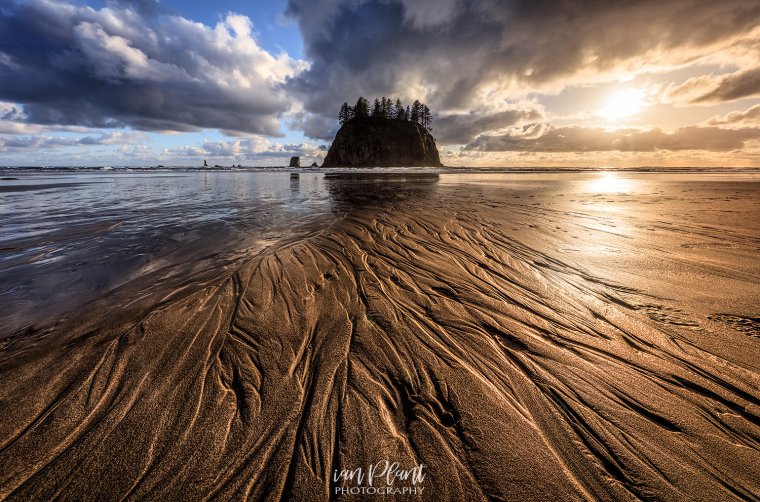 Image by Ian Plant: Website – Facebook – 500px
3) Which gear do you mainly use?
I use Canon cameras, including a 5DSR and 5DIV. My lenses include an assortment of Canon and Tamron lenses, including my two primary landscape photography lenses, the Canon 11-24mm f/4 lens, and Tamron's 24-70mm f/2.8 lens. I also always carry one or more carbon fiber tripods.
4) How do you prepare for an image?
I spend a lot of time doing research before I head out to the field, usually consulting maps and outdoor guidebooks to find areas that seem potentially interesting. I might also do a Google Images search for photos taken from a location, but I try to keep that to a minimum, as I want to get a sense as to what the area has to offer, but I don't want to merely copy the photos taken by other people. But, most of the preparation occurs when I arrive at my chosen location: I explore the area on foot as much as I can, looking for interesting and compelling angles, perspectives, and compositions. I spend more time scouting for potential shots than anything else. Once I develop a mental list of compositions, then I make sure to be on location when the light is likely to be at its best at sunrise, sunset, and during the twilight. This is when patience and persistence are rewarded, as sometimes you have to return to the same location over and over again until the weather and light fully cooperates and you get the photo you want.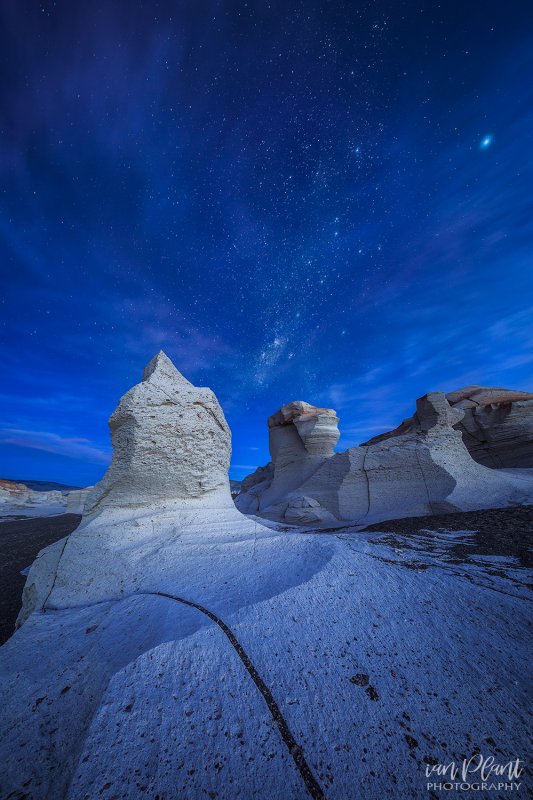 Image by Ian Plant: Website – Facebook – 500px
5) Do you have guiding principles that you follow when you're taking pictures?
Composition – the visual design of a photograph – is vitally important to me. I authored an ebook a few years ago called "Visual Flow: Mastering the Art of Composition," and in it, I discuss in great detail my approach to successful photographic composition. But more than anything, I want to show my audience something they haven't seen before. I'm always looking for ways to move beyond the literal and transform subjects into something unexpected, bridging the line between the real and surreal. To that end, I seek out the hidden spaces in between the familiar, relying on long exposures, unique lighting conditions, non-traditional perspectives, and special natural events to show my subjects in a new light.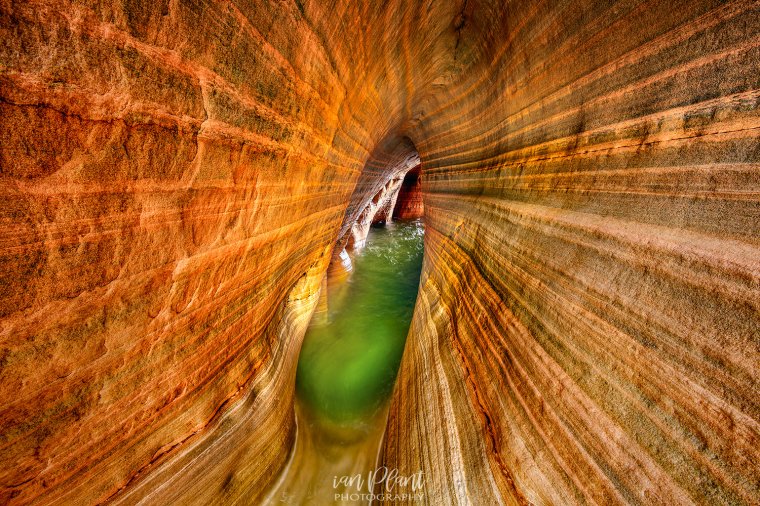 Image by Ian Plant: Website – Facebook – 500px
6) How important is post-processing for you? Can you tell us what kind of postprocessing you typically do?
Although digital darkroom work is necessary when shooting raw format digital photos, I use post-processing lightly only to optimize my images, not to fundamentally alter the reality of what I photographed. A lot of landscape photographers these days make substantial alterations to their photos, such as changing skies and adding rainbows that weren't there, that sort of thing. I prefer to keep my work more closely aligned with the traditional photographic process, rather than engaging in extreme digital manipulation. I wait patiently for the magic to happen for real, rather than concocting it on the computer.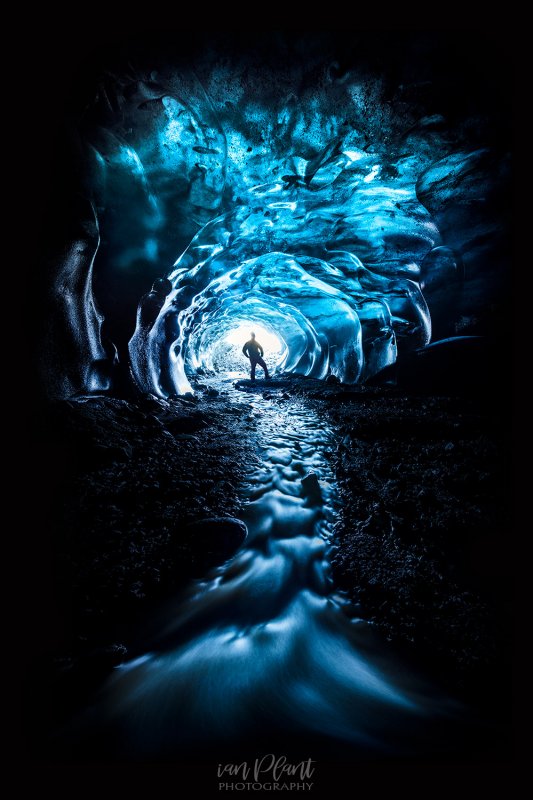 Image by Ian Plant: Website – Facebook – 500px
7) What's the favorite photo you took and why?
That's a tough question! I don't think I have a favorite. Choosing a favorite photo is like being asked to choose a favorite child. Each is different, and you love them all in their own unique way. But, maybe I can answer the question this way: my favorite photo is the next one I will take. I'm always looking forward to my next photo shoot!
8) What's the most challenging part about being a landscape photographer?
Landscape photography requires a lot of commitment and a lot of time away from home, friends, and family. I often have to spend a lot of time alone in the wilderness, experiencing cold, rain, bugs, and other unpleasant things. The work is both physically and psychologically demanding, but it is all worth it when light, composition, and the magic of the moment come together for the perfect photo!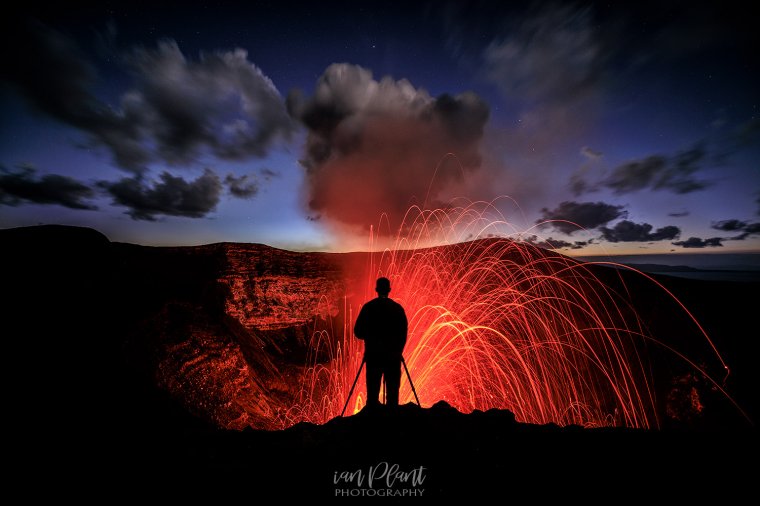 Image by Ian Plant: Website – Facebook – 500px
9) Do you have general advice and tips for other landscape photographers?
If you want to make great landscape photos, you need to remember that stunning scenery and incredible light are only part of the overall equation. A compelling foreground is essential to really bring your landscape subjects to life. A good foreground enhances overall visual interest and leads the viewer's eye deeper into the composition, giving them a sense of "being there." So, when I am making landscape photos, I am usually paying more attention to what is at my feet than to the beautiful scenery in the background.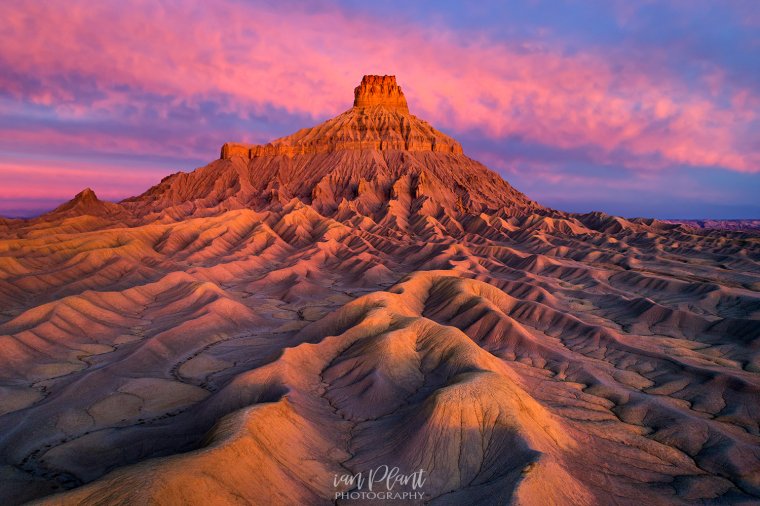 Image by Ian Plant: Website – Facebook – 500px
10) Who or what inspires you to do what you do and why? Are there any photographers that you look up to?
I let my passion for my work and for my subjects inspire and guide my artistic process. I've been doing photography for long enough that I don't really pay much attention to what other people are doing, and instead, I just focus on my own development as an artist. There are a lot of great photographers out there, but if you pay too much attention to what others are doing, you'll find that your personal creative vision can get influenced, which can lead to "group thinks" photography. Looking inside for my inspiration ensures that my portfolio stays unique and that my photographic style doesn't quite look like anyone else's.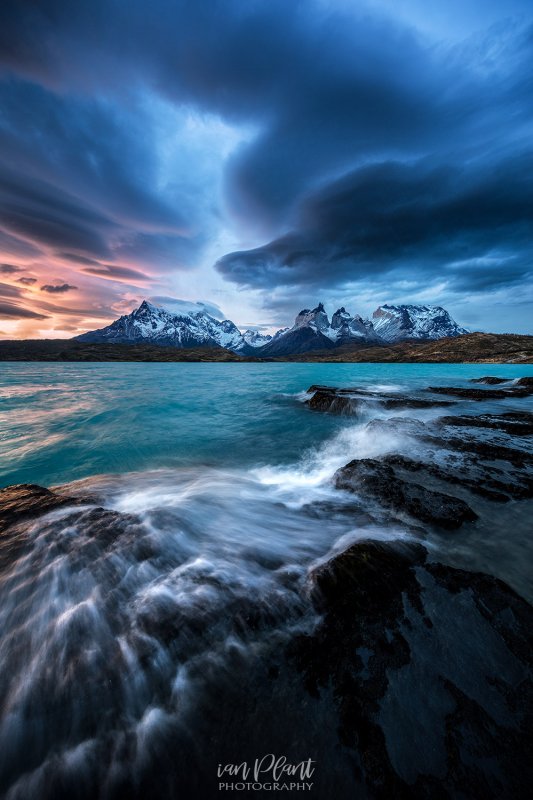 Image by Ian Plant: Website – Facebook – 500px
11) What was your biggest accomplishment? (Awards, Publications, Exhibitions, Cooperations, etc.)
I've been published and featured by numerous leading photo magazines, I've published dozens of print and electronic books on photography, I'm a Tamron Image Master, and I've currently got a photo in a traveling National Geographic exhibition right now, but honestly, I don't judge my accomplishments as a photographer based on the external validation of others. My personal view is that my only "accomplishments" that matter are my photos, and although I am proud of some of the photos I have made in the past, I'm always looking forward and hoping to do better in the future.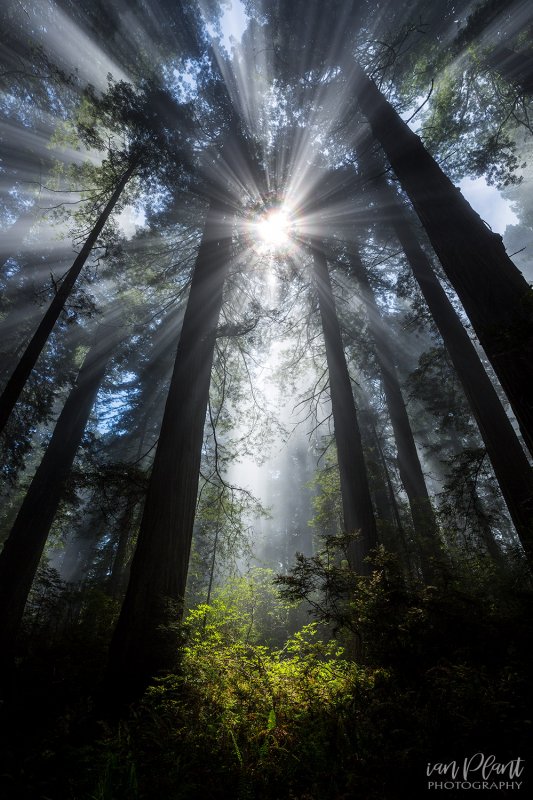 Image by Ian Plant: Website – Facebook – 500px
12) What do you know now that you wish you knew when you started?
The photography industry has changed so much in the past thirteen years since I turned pro, with the rise of the popularity of digital photography and the Internet. It used to be that you could quietly go about your business as a photographer, but now, photographers spend much of their time using social media to draw as much public attention to their work as possible. If I had known that thirteen years ago, I would have started using social media much sooner, and gotten a head start!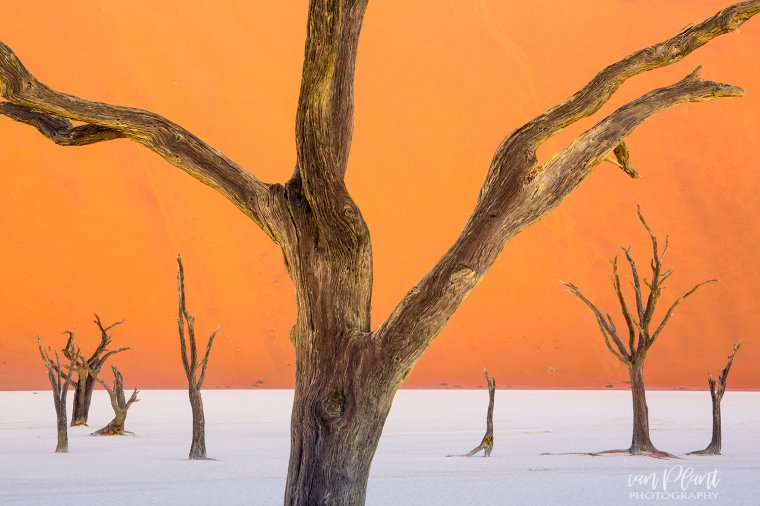 Image by Ian Plant: Website – Facebook – 500px
13) What are your future photography goals?
I'm always looking to become a better photographer and to enhance and push the boundaries of my artistic vision.
14) Where can we find your images? (Homepage, Facebook, Instagram, 500px, etc.)
The best place to see my work is on my website, https://www.ianplant.com. My site has links to my various social media accounts if people want to keep up with my latest adventures. Even better, people can download my free ebook and get my monthly newsletter: https://ianplant.lpages.co/essential/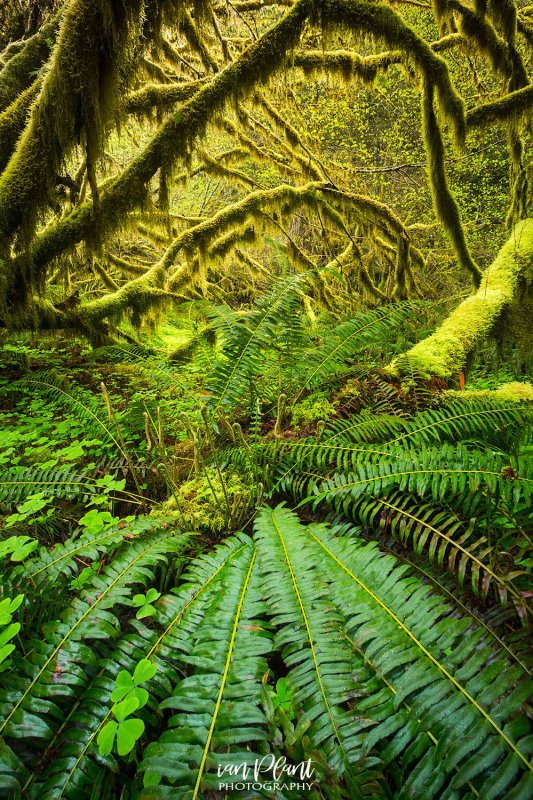 Image by Ian Plant: Website – Facebook – 500px
15) Thank you so much for giving us this interview. Is there anything else you want to say?
I always tell people that there are three "Ps" to successful photography: planning, patience, and persistence. Great photos don't just happen; a photographer must do research and plan ahead to learn as much about the subject as possible, put in the time with the subject to attune to its rhythms, and then keep trying over and over again to make great photos until the vision in the photographer's head becomes a reality. But there is a final "P", which is passion. Ultimately, the best photos are made when you have a passion for your subject, your craft, and for bringing your artistic vision to life. Only by totally immersing yourself in the art of photography can you completely plumb the depths of your talent. So, basically, get out there and make as many photos as you can!
The following two tabs change content below.
Julian Rad is a self-taught award-winning wildlife photographer, who was born in Vienna, Austria in 1991. When he bought his first camera at the age of 20, he found an expression for the fascination he had about nature & wildlife. He already had many publications in national and internation magazines and newspapers (New York Post, Daily Mirror, Daily Express, The Times, GEO, Digital Photographer Magazine...). He has won several photo competitions such as the comedy wildlife photography awards in 2015.