Photographer Spotlight: Interview with Gideon Knight
Photographer Spotlight: Interview with Gideon Knight
www.sleeklens.com
Welcome to another episode of Photographer Spotlight. This time I'd like to introduce Gideon Knight to you, who shows magnificent & astonishing wildlife images. Step inside the world of Gideon Knight and learn all his tips and tricks!
1) Tell us about yourself, where are you from? How, when and why did you get into photography?
My name is Gideon Knight, I'm 18 years old and a wildlife photographer. I was born and raised in east London, and I now spend my time between there and Brighton, where I study science at college. Since a young age I've held an interest in photography, but it wasn't until I was about 11 that I began to take this interest more seriously and combined it with my love of nature. At first as a way of recording the things I would see, but later as a creative way to express the beauty of nature as I perceived it.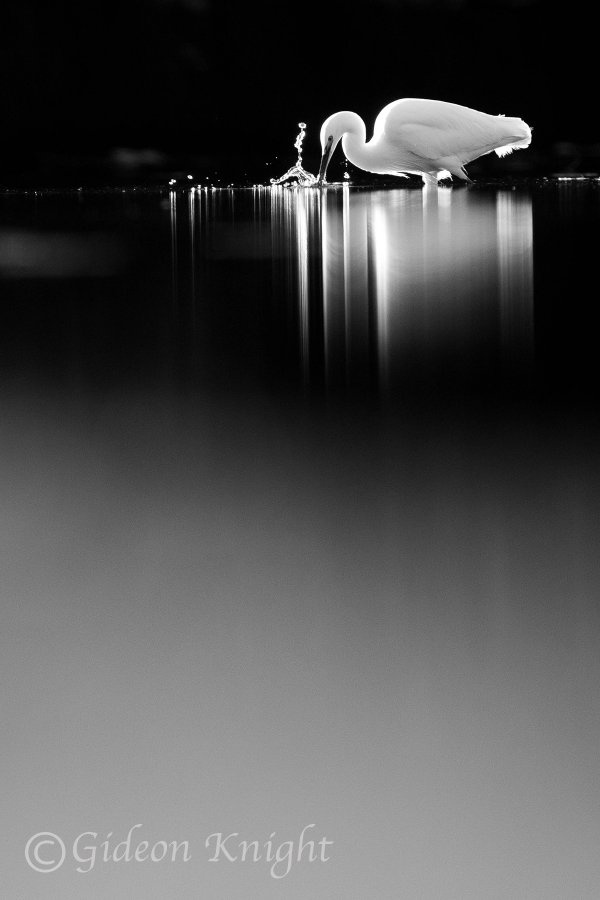 Image by Gideon Knight: Homepage – Facebook – Twitter
2) How much time do you spend on photography on average?
I try to get out every week to take images. Some weeks I may be out taking images four or five days, others if I'm too busy, I won't make it out at all. It's rare that I ever travel far to take images, so these outings are usually just an hour or two searching local areas for inspiration.
3) Which gear do you mainly use or what is typically in your camera bag?

I shoot with a Canon system, and since December have almost exclusively used the Canon EOS 5D4 with the Canon 100-400mm mk2. This lens and camera together are such an impressively versatile combination, that I've hardly had a chance to need anything else! I do however have a 16-35mm f4 L and a trusty 50mm f1.8 STM in my camera bag. I don't often shoot with a tripod as I find them quite limiting. To take an image how I like it, I may need to make micro-adjustments to my position that would take too long with a tripod – time is a precious thing in nature photography.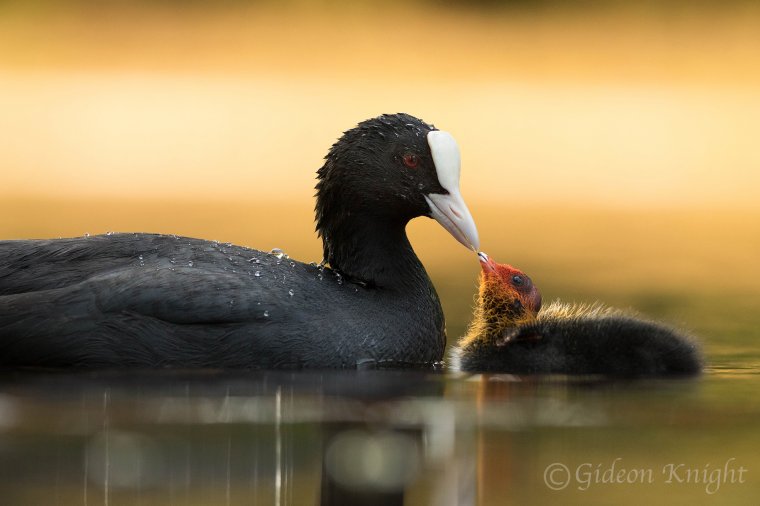 Image by Gideon Knight: Homepage – Facebook – Twitter
4) How do you prepare for an image? Is there any preparation at all?
It is rare that I prepare for an image, I generally prefer to let nature play its course and see what happens!
5) Do you have guiding principles that you follow when you're taking pictures?
Every image is different and will require a slightly different approach. I like to try and keep an open mind when approaching an image, of any new principles or techniques that I can use.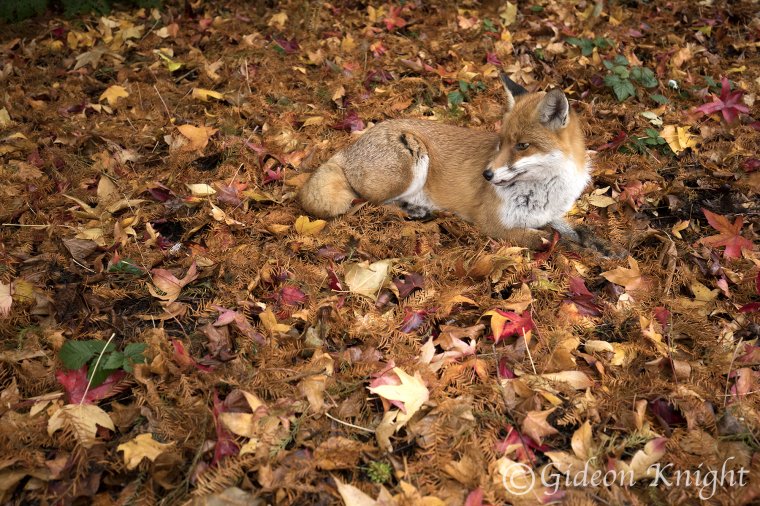 Image by Gideon Knight: Homepage – Facebook – Twitter
6) How important is post-processing for you? Can you tell us what kind of postprocessing you typically do?
It is almost impossible to get an image exactly how you want it in camera. I do try my best to achieve this though, and in most cases, will not edit my images any more than to sharpen them, adjust the levels and crop to the composition I desire.
7) What's the favorite photo you took and why?
Probably one of the hardest questions to answer! And to be honest, I don't think I could choose just a single favorite.
8) What's the most challenging part about being a wildlife photographer?
One of the biggest challenges in wildlife photography is dealing with failure – nature is an unpredictable thing, so many times you go out your not going to come back with the image you want. You have to be prepared to stick at it until you do.
Image by Gideon Knight: Homepage – Facebook – Twitter
9) Do you have general advice and tips for other wildlife photographers?
Working close to home is a very important tip, lots of people think you need to travel far and wide to get interesting images, but focussing your attention on a nearby location allows you to spend more time and learn the area and its wildlife. For example, all the images I've attached are all taken in the same park that is just a few hundred meters from my home!
10) Who or what inspires you to do what you do and why? Are there any photographers you look up to?
Nature inspires me to try to record and share its beauty, but there are plenty of wildlife photographers I look up to and admire: Bence Mate, Audun Rikardson, and Hermann Hirsch to name just a few.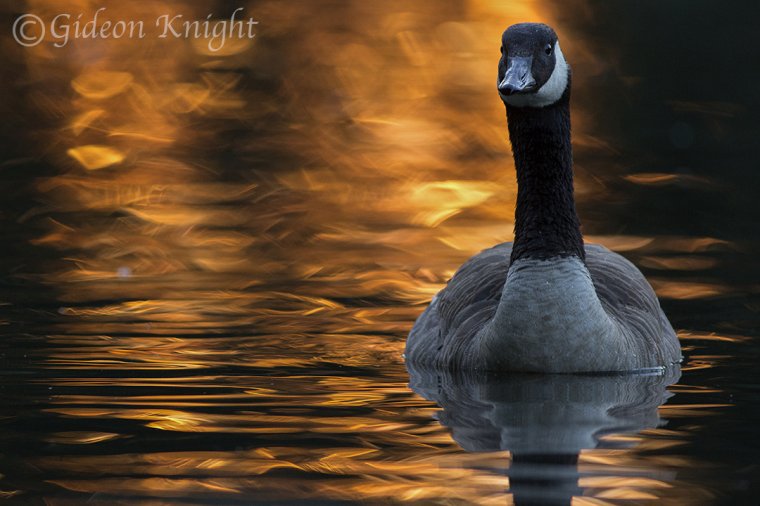 Image by Gideon Knight: Homepage – Facebook – Twitter
11) What was your biggest accomplishment?

My biggest accomplishment was probably being named the Young Wildlife Photographer of the Year in 2016. This competition run by the Natural History Museum in London is about as big as it gets in wildlife photography. Just making it into the competition was a dream come true… winning it wasn't something I'd really considered beforehand! I also held a solo exhibition at Valentines Mansion last year, which was a great learning experience and a great chance to share my images with the local community.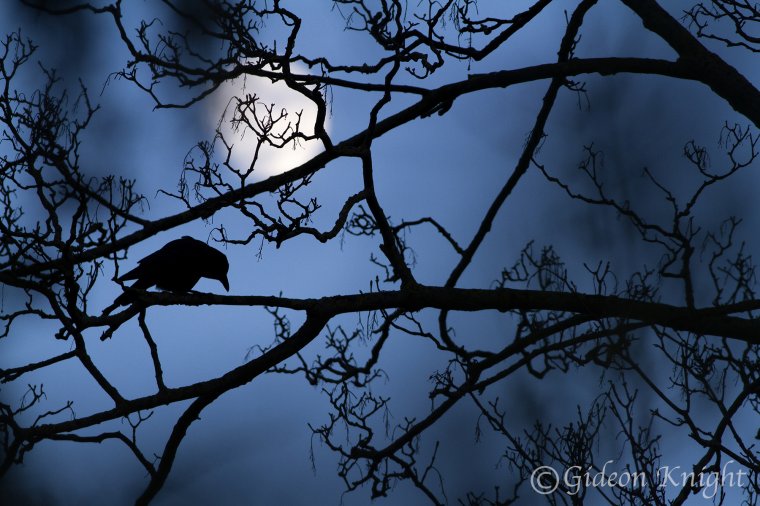 Image by Gideon Knight: Homepage – Facebook – Twitter
12) What do you know now that you wish you knew when you started?
Many things! How to compose images, how to use natural light… but all of this is stuff you learn as you go along and it helps you adapt your own style.
13) Is there a wild animal you would love to photograph?
Hummingbirds! I would love so much to see and photograph hummingbirds… maybe one day.
14) What are your future photography goals?
I would like to be able to use my work to help highlight the problems facing our natural world. There is so much strain on nature, from plastic pollution and habitat destruction, people need a way to become engaged to help make a change, and photography is a great medium to do that. I will be studying Marine Biology at university later this year and would be excited to possible try underwater photography in the future, there's a whole new world of possibilities down there!
Image by Gideon Knight: Homepage – Facebook – Twitter
15) Is there anything else you want to say?
I've also shot professionally for a large food company! Taking commercial shots for websites and packaging.
16) Where can we find your images?

Homepage: http://gideonknightphotography.zenfolio.com
Facebook: Gideon Knight Photography
Instagram: gideon_knight
Twitter: @earlywormbirder
Image by Gideon Knight: Homepage – Facebook – Twitter
The following two tabs change content below.
Julian Rad is a self-taught award-winning wildlife photographer, who was born in Vienna, Austria in 1991. When he bought his first camera at the age of 20, he found an expression for the fascination he had about nature & wildlife. He already had many publications in national and internation magazines and newspapers (New York Post, Daily Mirror, Daily Express, The Times, GEO, Digital Photographer Magazine...). He has won several photo competitions such as the comedy wildlife photography awards in 2015.