Photographer Spotlight: Interview with David Köster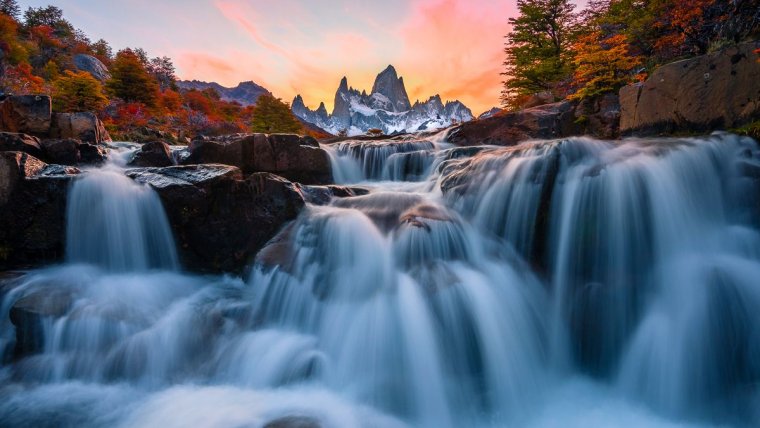 Photographer Spotlight: Interview with David Köster
www.sleeklens.com
David Köster is an award-winning landscape photographer from Germany. In his images, he stages wild, epic nature sceneries. By means of dramatic perspectives, an atmospheric imagery and the systematic use of natural light Köster creates works which often appear to be paintings rather the photographs. For his artistic pictures, David has been awarded several international awards. His works are used by agencies, publishers, tourism institutions and companies, but also by private clients who are beautifying their flats with his prints. Since 2015 David is also leading photo workshops, actually initialized by Charlie Waite who invited him to guide tours for Light & Land some years ago.
1) Tell us about yourself, where are you from? How, when and why did you get into photography?
Hi, I come from the eastern part of Germany near Berlin (Halle, Saxony Anhalt), but feeling at home all around the world. I became a landscape photographer because of my enthusiasm for traveling and nature, especially landscapes. As early as my childhood I devoured magazines like National Geographic and nature documentaries. Since then I have been fascinated by the creative power of the elements. One day the desire grew up to express my personal views and feelings of being in nature, to tell it in visual tales. Finally, I found photography to be the best medium for that.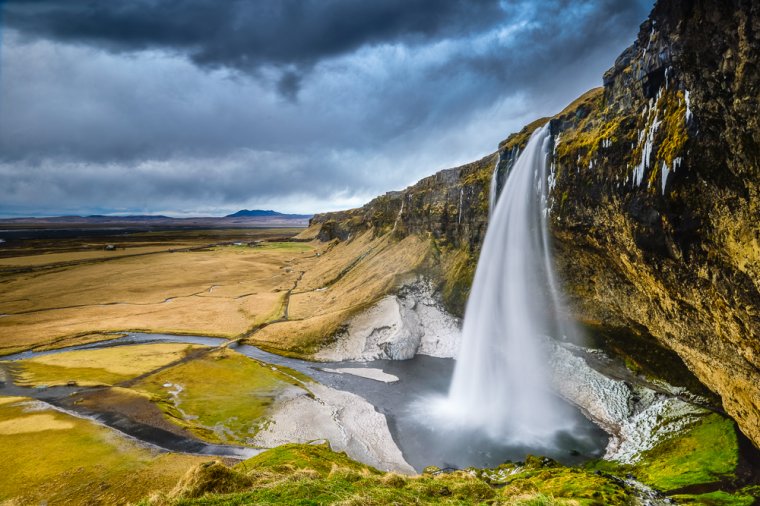 Image by David Köster: Website – Facebook – Instagram
2) Which gear do you mainly use or what is typically in your camera bag?

I shoot with Nikon full frame bodies like D810 and Nikon lenses and mainly Gitzo tripods.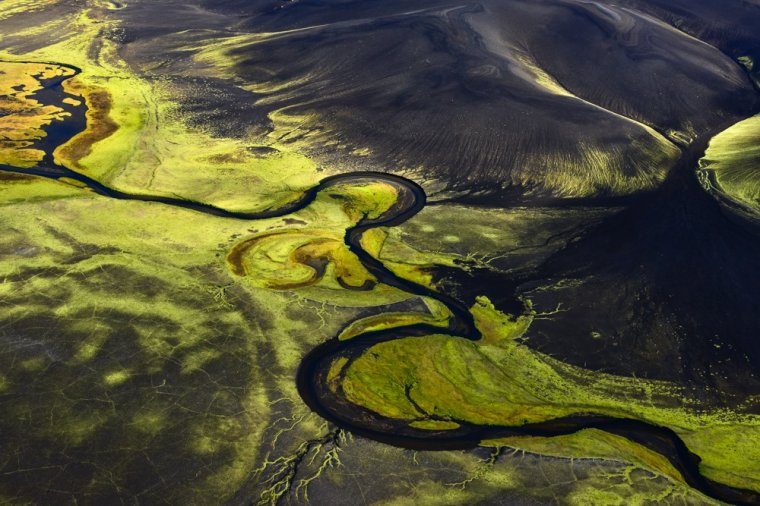 Image by David Köster: Website – Facebook – Instagram
3) How do you prepare for an image?
Intense location scouting – already starting at home – plays an important role in my photographic work. Also, I put a big value to a very conscious image composition. The most important influential factor for me is the quality of light, which is essential to create the typical look of my photos.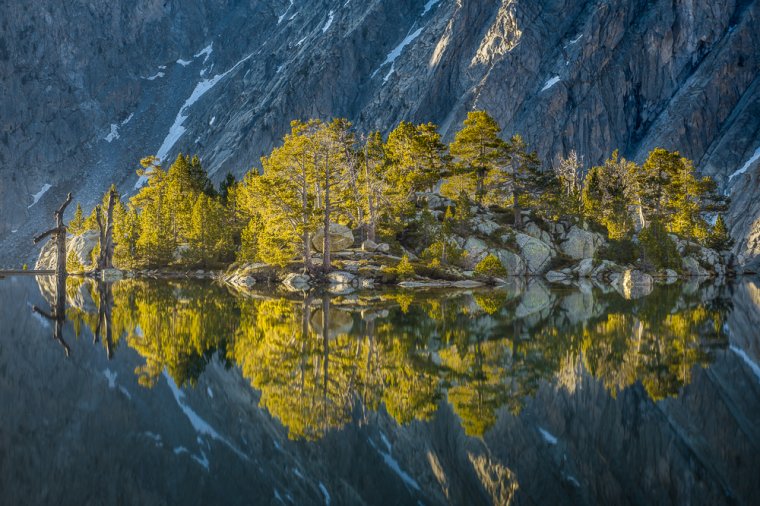 Image by David Köster: Website – Facebook – Instagram
4) How important is post-processing for you? Can you tell us what kind of postprocessing you typically do?
For me, post-processing is an integral part of modern (landscape) photography, but also I do not overestimate it. Actually, I consider it as the last part of the process, the final and personal touch to my work. In my mind post-processing only makes sense if the photo I want to edit is already highly qualitative also without processing. A poorly photographed image will never be an eye-catcher even with the best photoshop skills. By the way: until today I renounce the use of Photoshop and are using the only Lightroom.
5) What are the favorite photos you took and why?
A rather difficult question, there are so many pictures in my portfolio, I have a special relationship to. Mostly because they remember me of an unforgettable moment or a special effort I had to make to shoot it. But if I should name three pictures, probably I would mention
1. Patagonia Star (from my recent Argentina tour):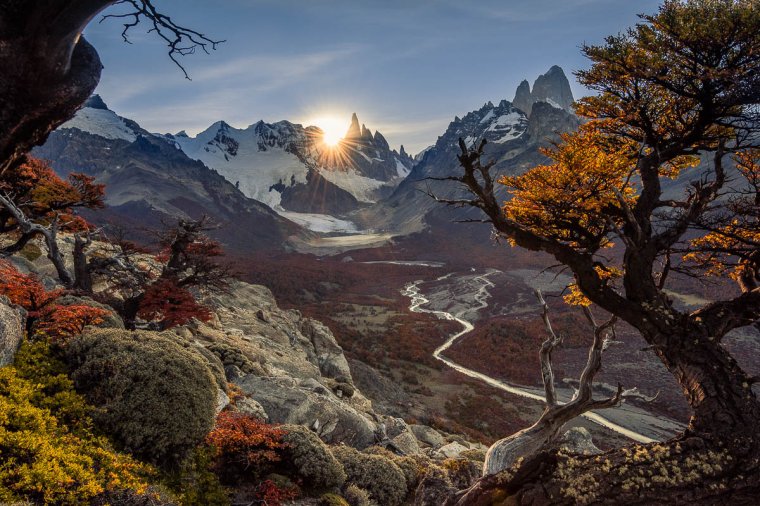 Image by David Köster: Website – Facebook – Instagram
2. Tasermiut Nightfall (from my recent Greenland tour):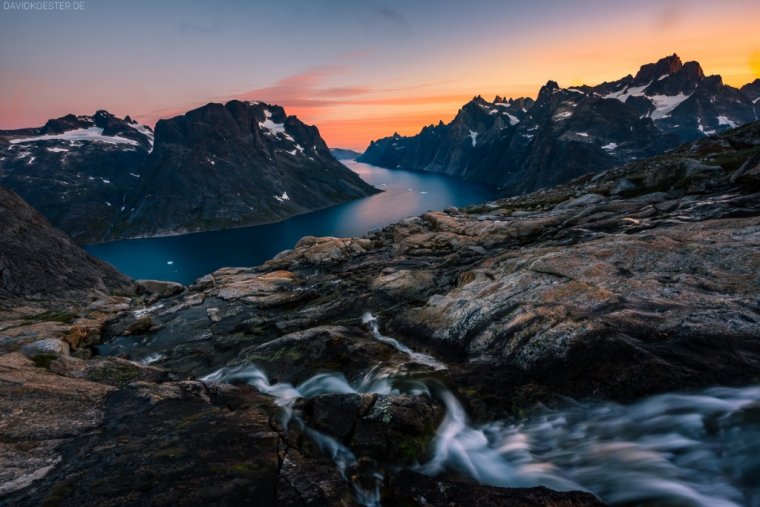 Image by David Köster: Website – Facebook – Instagram
3. Nordenskjöld (from my recent Chile tour):


Image by David Köster: Website – Facebook – Instagram
6) What's the most challenging part about being a landscape photographer
For me, the most challenging thing is to develop one´s own way and style.
7) Do you have general advice and tips for other landscape photographers?
I think the most useful advice for a landscape photographer who wants to grow, is just to go outside and leaving your comfort zone as often as possible.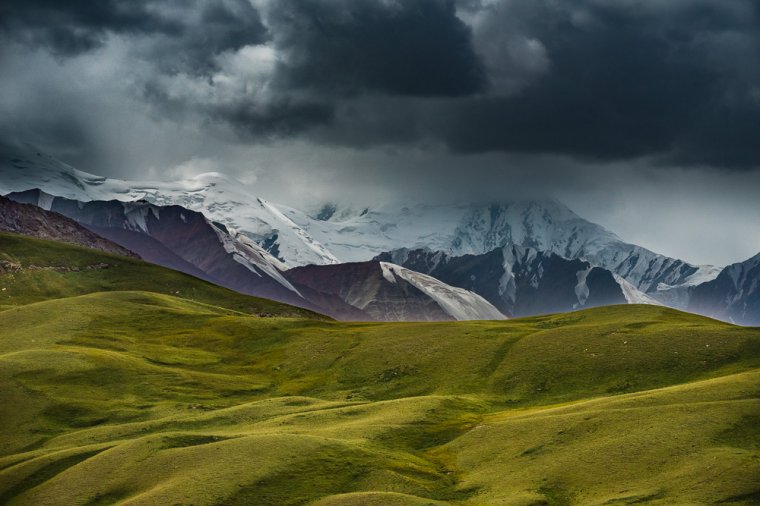 Image by David Köster: Website – Facebook – Instagram
8) Who or what inspires you to do what you do and why? Are there any photographers that you look up to?
The biggest impact for my photographic work is nature itself. Being outdoors I always feel inspired by the endless interplay of light and colors, shapes, and structures. A certain inspiration for me is also the work of Romantic painters like Casper David Friedrich and William Turner with they're dreamy, partly sinister interpretation of landscapes. I wouldn´t say that any special photographer has influenced me. Nevertheless, I have always admired and followed the work of many other photographers, from "classic masters" like Ansel Adams, Jim Brandenburg, Steve McCurry or Art Wolfe to contemporary photographers like Guy Tal, Marc Adamus or Max Rive.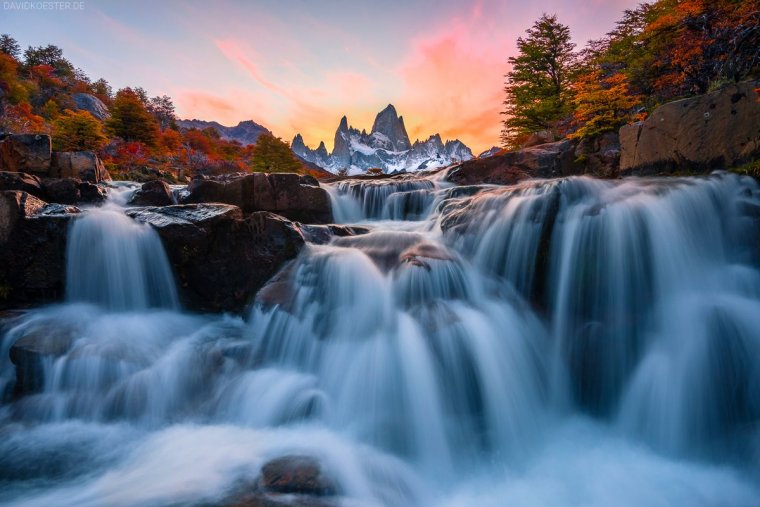 Image by David Köster: Website – Facebook – Instagram
9) What was your biggest accomplishment?

In the past, I felt always very thankful, when my work had been honored by renowned awards like Asferico, Glanzlichter, IPA Awards, ITPOTY, Oasis, ND Awards, Smithsonian and many others. In general, I love all of my jobs. But particularly I was very thrilled when I had been assigned by the Ministry of Tourism of the Republic of Kazakhstan one day.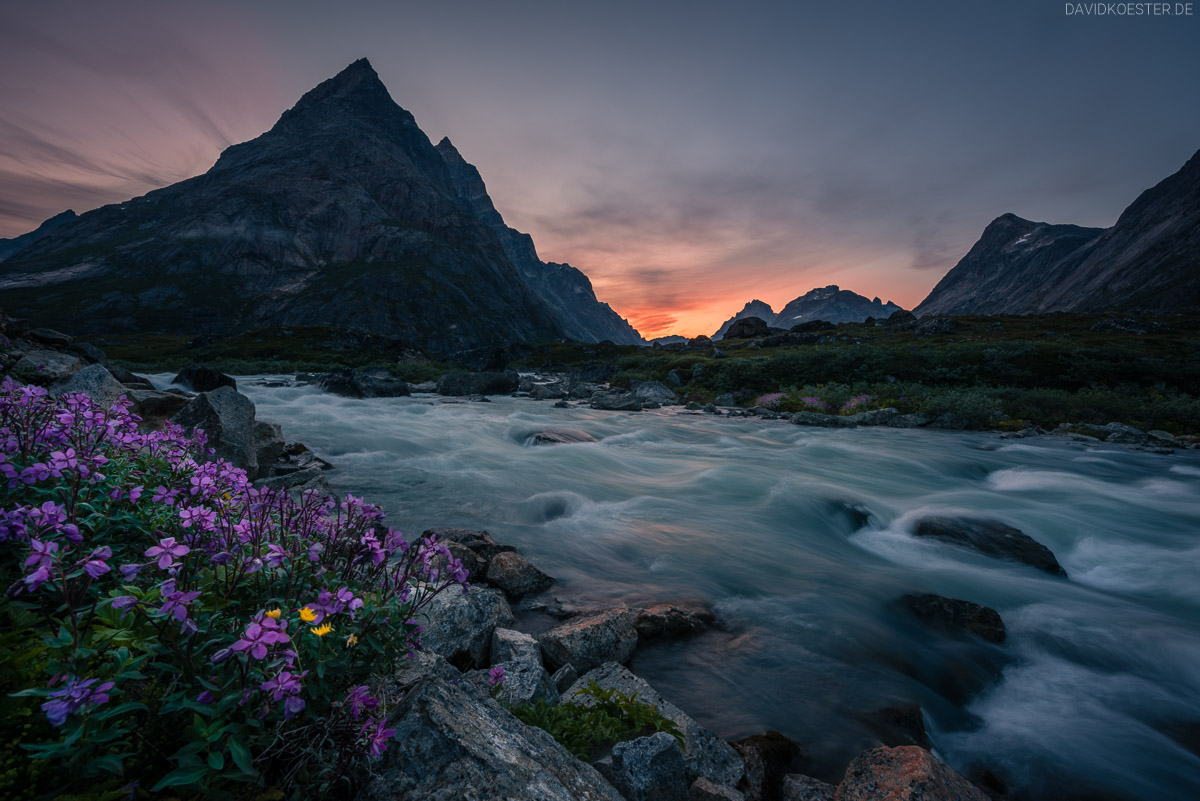 Image by David Köster: Website – Facebook – Instagram
10) What do you know now that you wish you knew when you started?
Nothing, because I think becoming a photographer always means personal development and constant learning.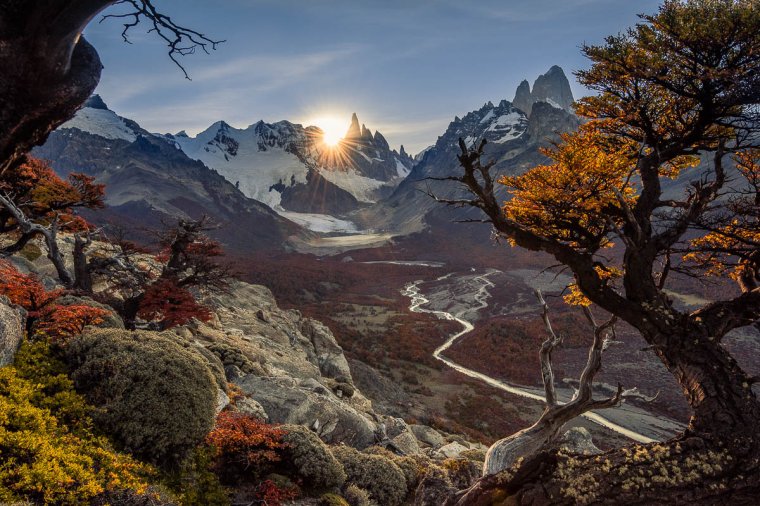 Image by David Köster: Website – Facebook – Instagram
11) What are your future photography goals?
First of all, I would be glad if I could say at the end of my life, that I had been able to visit each country of our beautiful earth at least for one time. Ok, maybe not extremely realistic, but at least not completely impossible. At the moment I do landscape photography as a part-time job, but I am also working in my original profession as an economist. A dream of me is, that one day I will be able to dedicate all my time and effort only to photography. Also in the near future, I will fulfill another dream, in fact publishing an own book about landscape photography (appearing at the beginning of 2019).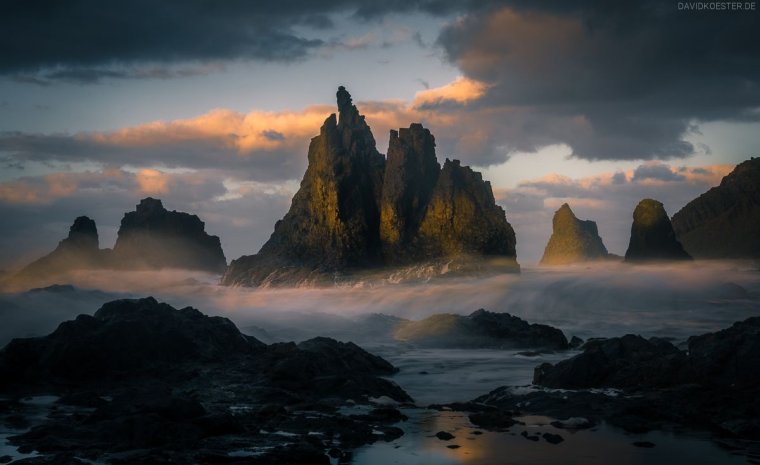 Image by David Köster: Website – Facebook – Instagram
12) Where can we find your images?

A part of my portfolio can be found at my website https://www.davidkoester.de/
Facebook: https://www.facebook.com/davidkoester.de/
Instagram: https://www.instagram.com/davidkoesterphoto/

Thank you so much for giving us this interview David!
Thank you very much for your invitation, which I appreciate very much.
SaveSave
The following two tabs change content below.
Julian Rad is a self-taught award-winning wildlife photographer, who was born in Vienna, Austria in 1991. When he bought his first camera at the age of 20, he found an expression for the fascination he had about nature & wildlife. He already had many publications in national and internation magazines and newspapers (New York Post, Daily Mirror, Daily Express, The Times, GEO, Digital Photographer Magazine...). He has won several photo competitions such as the comedy wildlife photography awards in 2015.