Photographer Spotlight: Interview with Mark Prinz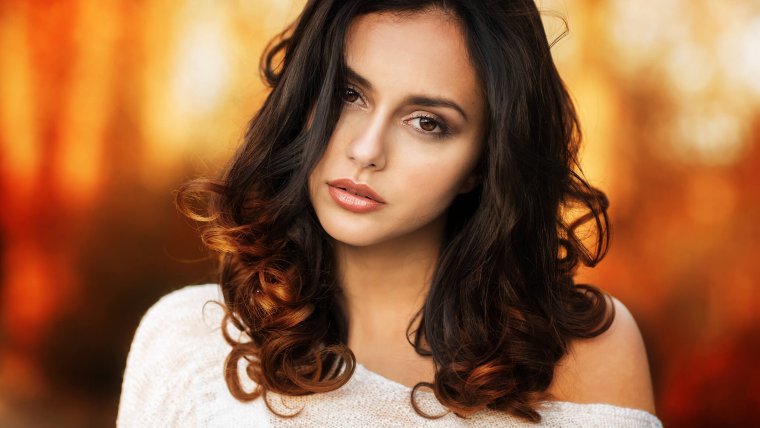 Photographer Spotlight: Interview with Mark Prinz
www.sleeklens.com
It's an honor for me to introduce Mark Prinz to you today !! Mark Prinz is a portrait photographer from Germany who shows absolutely stunning photographs.
Step into the world of Mark Prinz to learn what it is that makes him so good in his field.
1) Tell us about yourself, where are you from? How, when and why did you get into photography?
I am a 49 years old guy from a small town near Frankfurt, Germany. As my father already was a very ambitious hobby photographer I got in touch with photography when even being a child. Whenever my dad bought himself a new camera, he gave the old one to me. This was in the late 70th and early 80th of the last century. So we still talking about analog photography. My father's favorite camera manufacturer was Pentax. After school, no idea what reason for, I somehow lost my passion for photography but started painting portraits. I think that was the time when I learned a lot about light, expression and perfect beauty in human faces.
With my job as an aeronautical engineer, working for a huge car producer in Stuttgart and afterward for Germanys biggest Airline, with my wife and two small kids, there was not so much time left for any kind of hobby.
But in 2014 I had the feeling that in compensation for my rather by technical topics dominated engineering job, I need some creativity back in my life. I remembered my early years and how much fun it was to me to paint with light – so I went to a store and bought myself my first digital camera… that`s how the story began 😉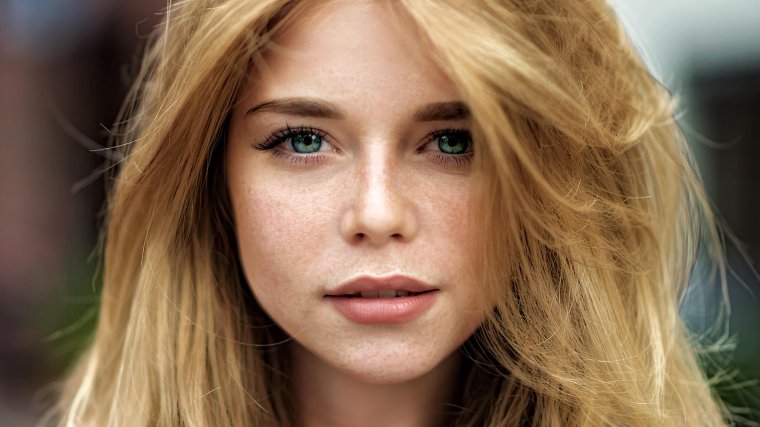 © Mark Prinz – 500px – Website
2) How much time do you spend on photography on average?
I know that within the community of photographers there are mainly two parties. The ones who just like the pure image out of cam with no or only very limited post processing and the other guys like me, who see themselves more like artists where the RAW image is just the beginning, a kind of rough diamond that needs to burnish to make it shine and become a real jewel. That is why I spent not only a lot of time in taking pictures but also in post processing.
I think every people photographer knows how much time it takes to organize a shooting and to coordinate everybody needed on the set including to find the right people and locations. So, yes, I guess it is several hours every week on average – although there are of course some weeks without any photography activities at all.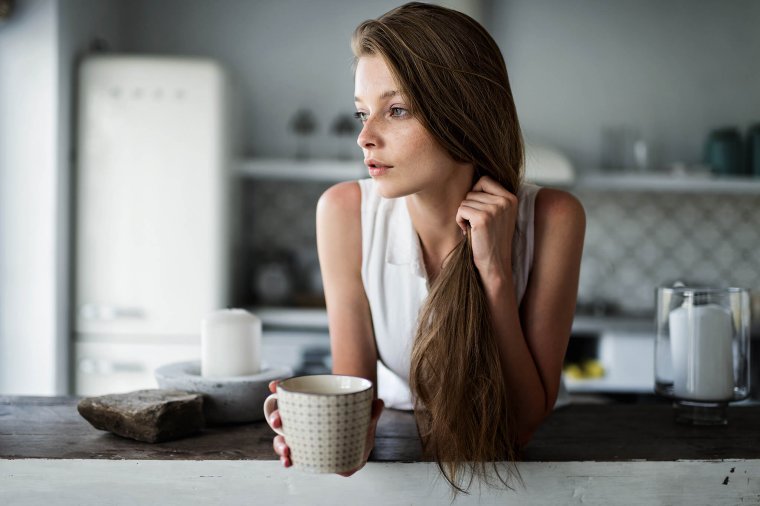 © Mark Prinz – 500px – Website
3) Which gear do you mainly use / What is typically in your camera bag? (Camera body, Filters, Lenses, Tripod, Accessories, etc.)
I guess it was Henry Cartier-Bresson who said "it is an illusion that photos are made with the camera… they are made with the eye, heart, and head". I am a Nikon guy as it fits best to my needs, I used to the handling and feeling comfortable with it in each and every situation. I think everybody has to make his own decision – the best gear is the one which fits best to your individual needs!
As a people photographer, I mainly use prime lenses with 85, 50 and 35mm. But if I would have to choose only one lens to keep, it would be my 70-200mm. Of course, I have also all the other standards like a 12-24mm and a 24-70mm plus a flash in my bag but these I only use very seldom.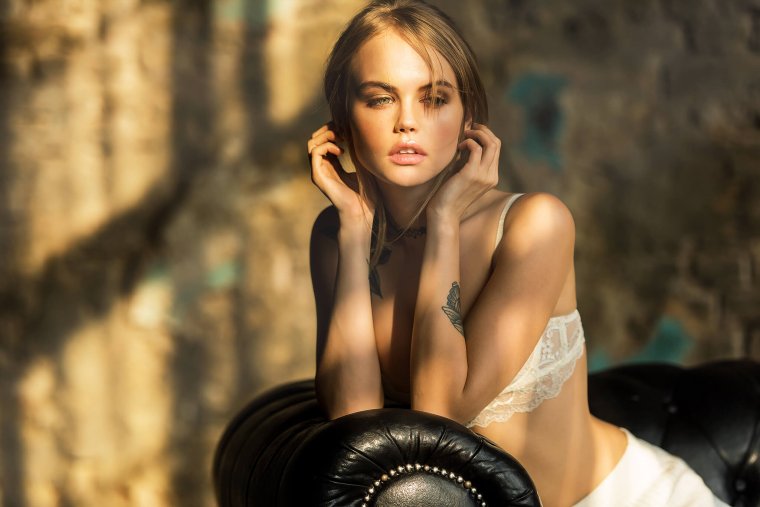 © Mark Prinz – 500px – Website
4) Do you have guiding principles that you follow when you're taking pictures (image composition)?
As a former portrait painter, I really like the close-up compositions – just a face and some soft, natural front or Rembrandt light from a huge window in my back. The rest is all about eyes and expression on the models face.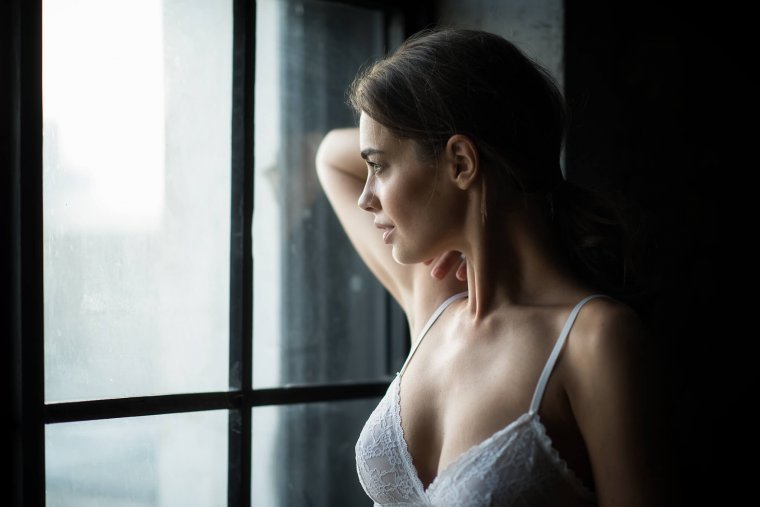 © Mark Prinz – 500px – Website
5) How important is post-processing for you? Can you tell us what kind of postprocessing you typically do?
As already mentioned the post-processing is an elementary part of the final picture. After a basic retouch of the skin, I do a detailed retouching of every part of the face, with the main focus on the eyes. It normally takes 30 – 60min to get a perfect picture.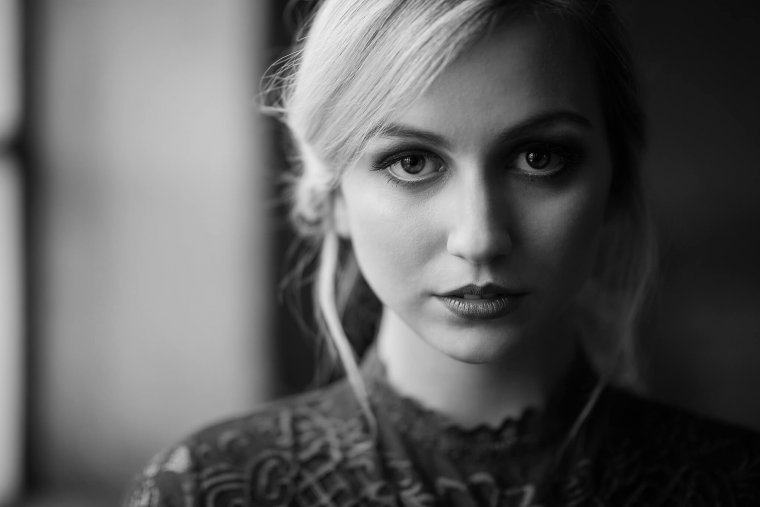 © Mark Prinz – 500px – Website
6) What's the favorite photo you took and why?
There is not really the "one" favorite image. Each image by which I managed to give the viewer the feeling that he can look right into my model's soul is another favorite image of mine!
7) What's the most challenging part of being a portrait photographer
The capability of seeing light – if you don`t see the light and what it does it will be very hard to become a good photographer. Once you see the light the next challenge is the right expression in your models face…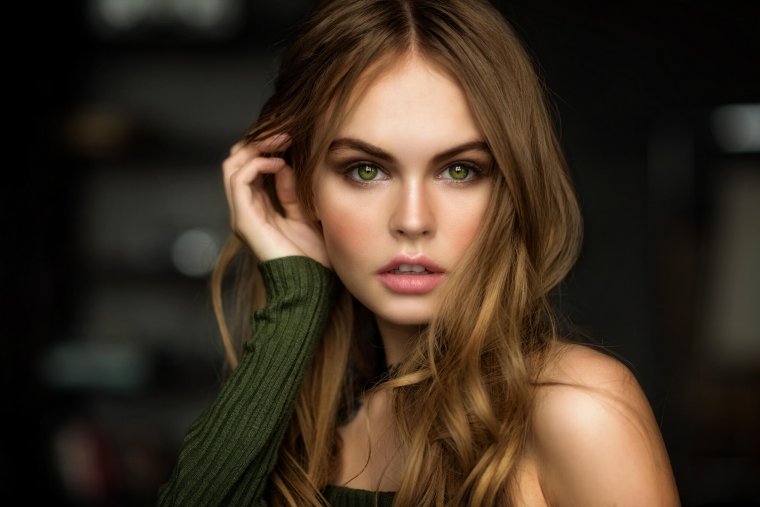 © Mark Prinz – 500px – Website
8) Do you have general advice and tips for other portrait photographers?
Don`t delete the bad image immediately! You are only allowed to delete them as soon as you really know what makes it a bad image in your eyes.
© Mark Prinz – 500px – Website
9) Who or what inspires you to do what you do and why?
There are a lot of very good people photographers out there. Most of them are much better than I will ever become. So my inspiration is to become a bit better every day and to make people happy with what I am doing.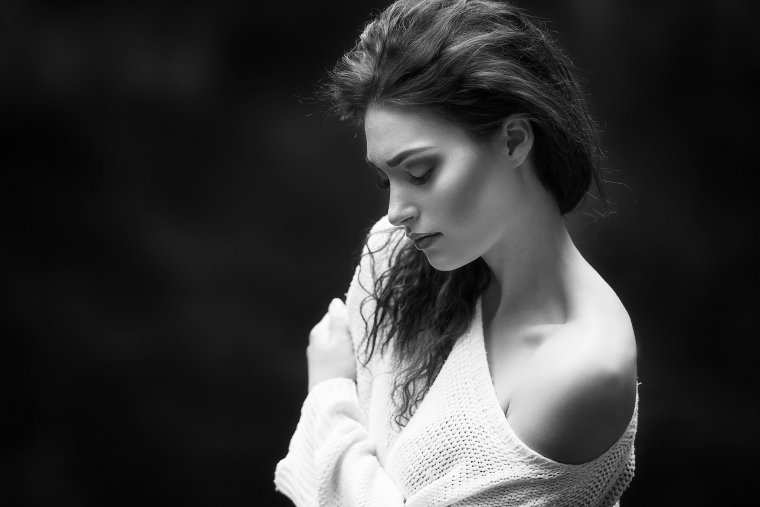 © Mark Prinz – 500px – Website

10) What was your biggest accomplishment?

I didn`t take part in any of these. If the people out there like my pictures, that is my biggest accomplishment ever!
11) What do you know now that you wish you knew when you started?
I am also giving workshops and coachings to beginners as I also was a beginner just a few years back in time. I had the advantage that I already knew a lot from my daddies photography and the time I was a painter. I think you rather have the eye or you don`t. Some things out there are not visible for the camera, if you don`t see them, the camera never will.

© Mark Prinz – 500px – Website
12) What are your future photography goals?
Catch and create pictures that make people happy.
13) Where can we find your images?

You will find me on 500px (https://500px.com/markprinzphotography)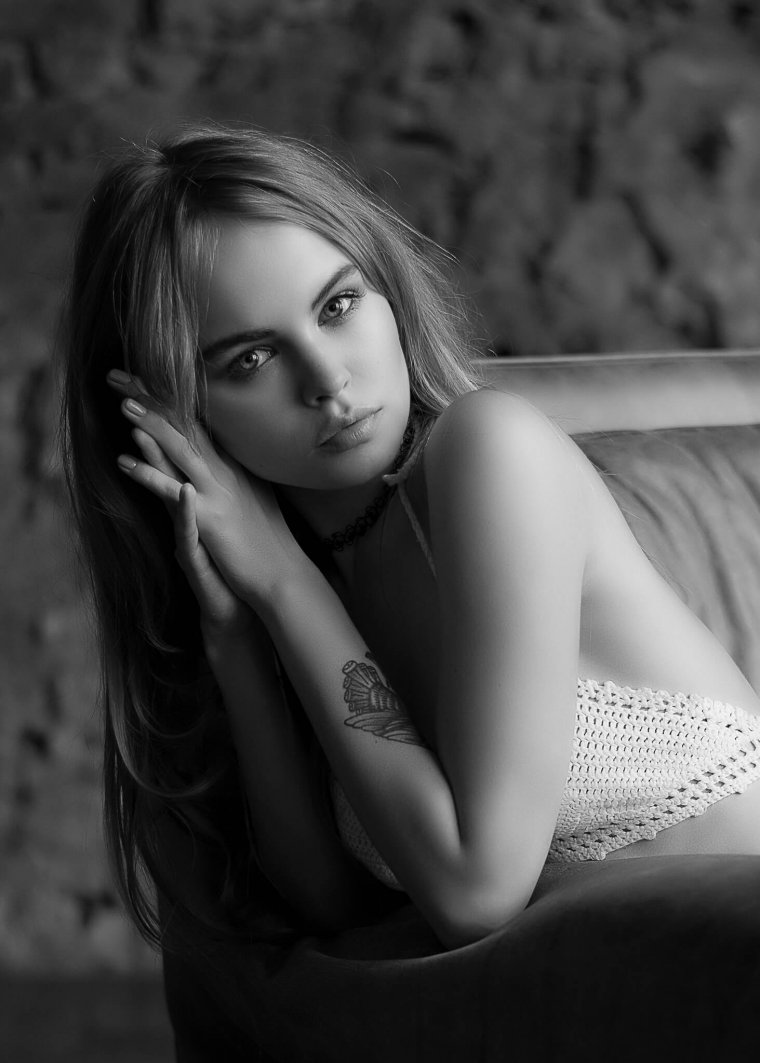 © Mark Prinz – 500px – Website
14) Is there anything else you want to say?
Don`t just capture people, capture feelings, emotions and finally souls behind the eyes!
SaveSave
The following two tabs change content below.
Julian Rad is a self-taught award-winning wildlife photographer, who was born in Vienna, Austria in 1991. When he bought his first camera at the age of 20, he found an expression for the fascination he had about nature & wildlife. He already had many publications in national and internation magazines and newspapers (New York Post, Daily Mirror, Daily Express, The Times, GEO, Digital Photographer Magazine...). He has won several photo competitions such as the comedy wildlife photography awards in 2015.